Factory 27 is a kinda avant-garde restaurant located on Zandukeli street 27 in Tbilisi. European style cuisine is served here.
We have heard of it before on some local Facebook groups and many users called this place as must have / best of the kind in the city. So on a lovely Sunday's morning at the end of March we decided to head here and try it ourselves.
Our first problems arise  - we had no clue of precise location of this place. Sitting at the McDonald's on Rustaveli street I connected to Wi-Fi and started to search for directions. After I found it's location I entered coordinates and we started to walk. Walk was about 600 meters with pretty good climb starting from McDonald's. The strange thing happened - my GPS showed - you have missed already that location, but we didn't see any sing of restaurant yet.
So we were standing on a corner of some street and tried to figure out what just happened? Should I blame Google Maps? After some 15 minutes of just wondering we finally found that place some 50 meters back... it was located one level under street level (you can recognize that place just by graffiti's on wall - see pictures bellow).
Turns out - Factory 27 indeed is of the best in town, I was so impressed of this place I could resist to photograph it. Result? See bellow: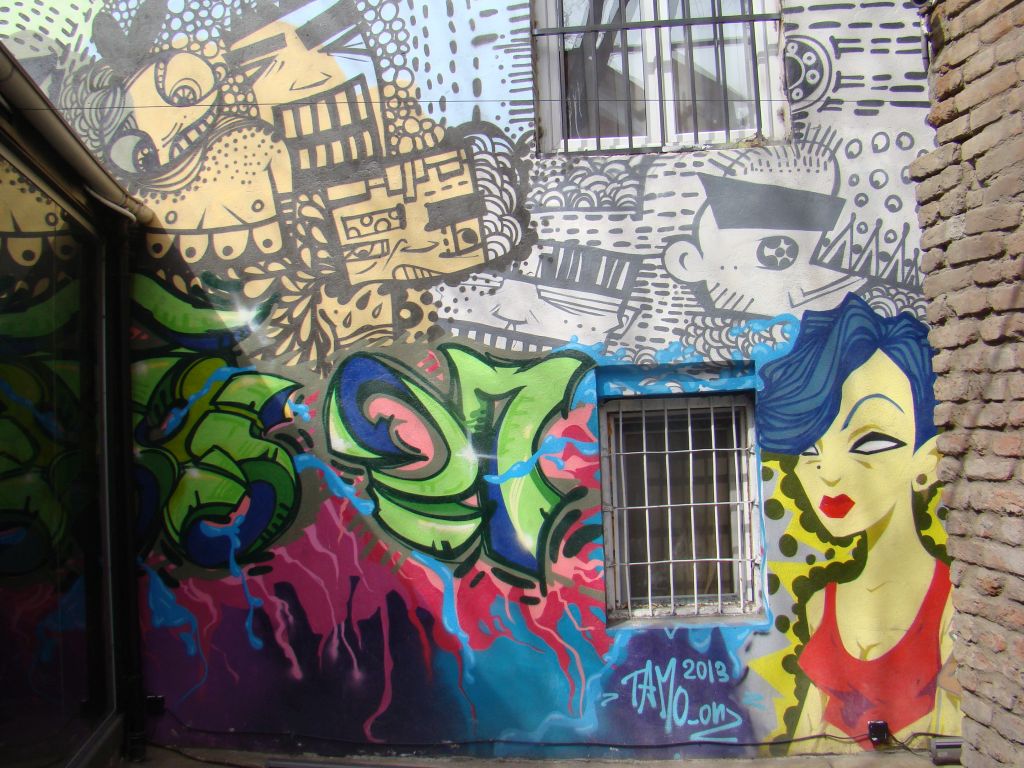 Graffiti on Factory 27 Restaurant Wall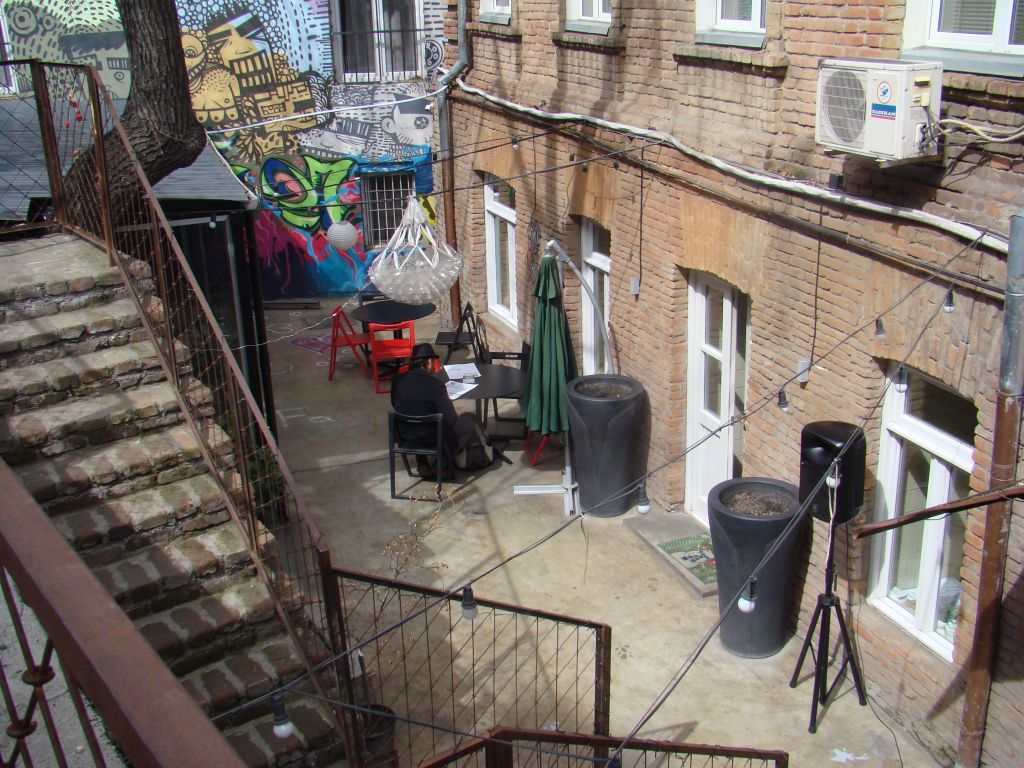 Cosy inside yard at Factory 27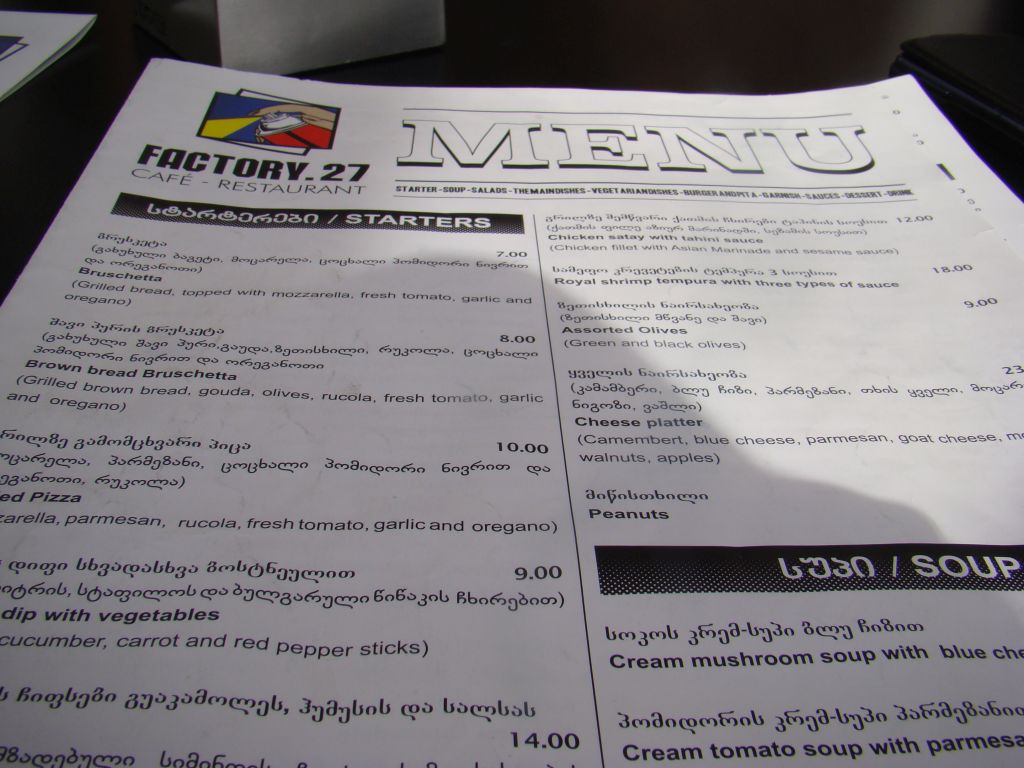 Menu at this restaurant
Menu here is availiable both in Georgian and English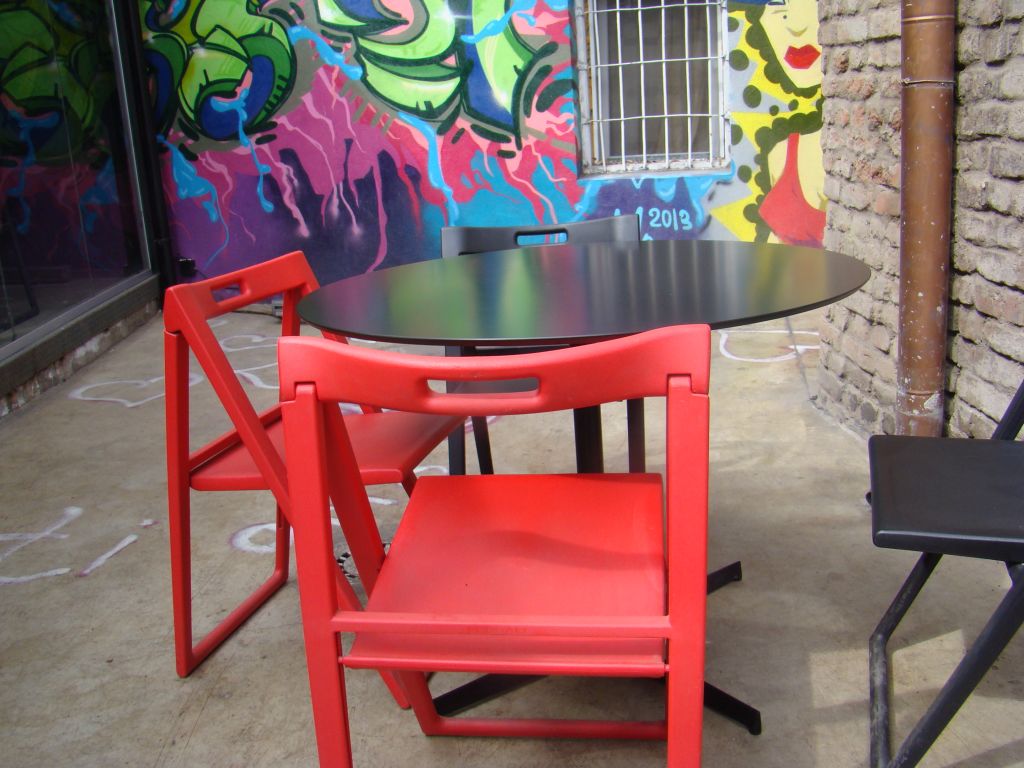 Colourful chairs at Factory 27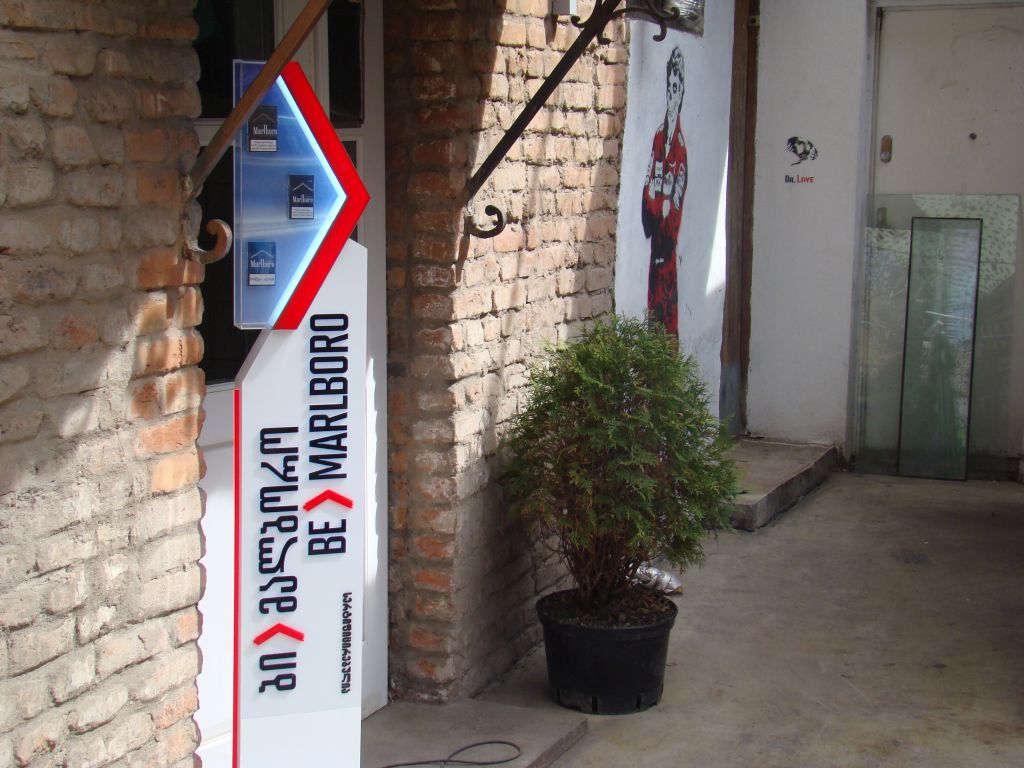 Yard at Factory 27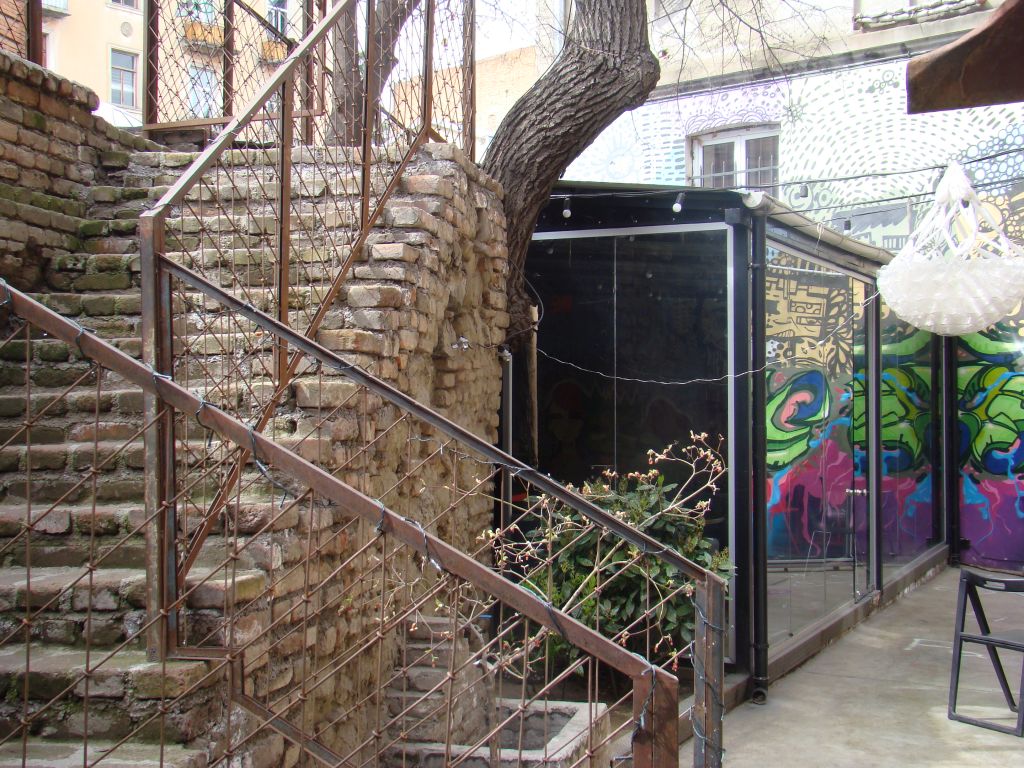 Yard at Factory 27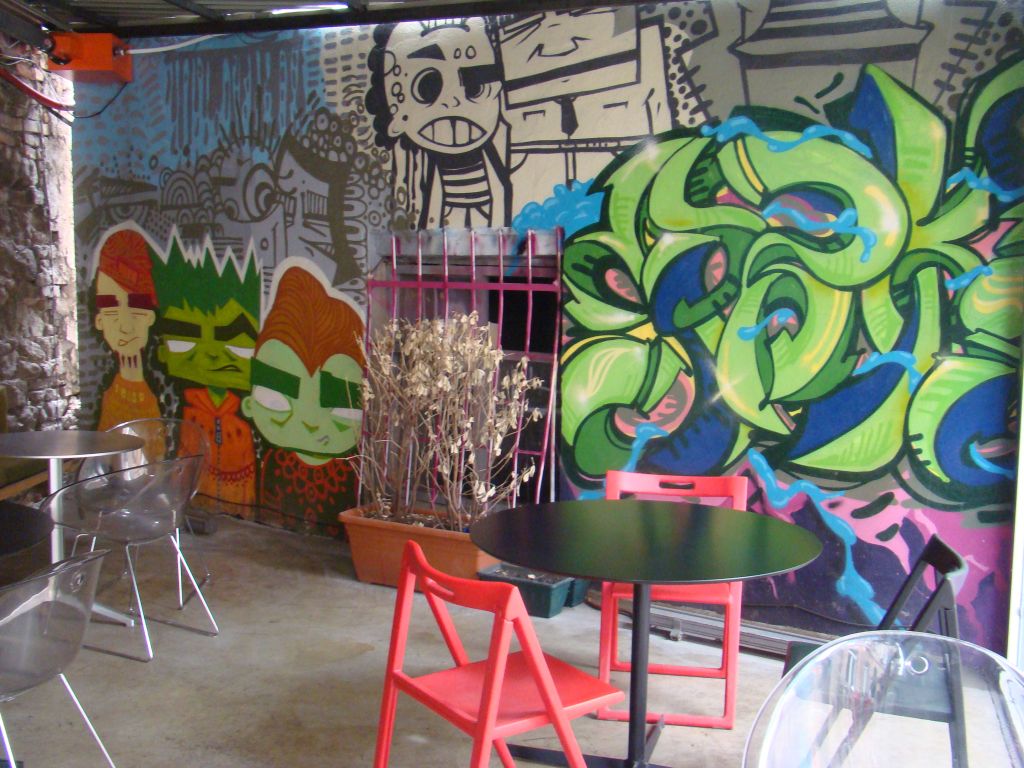 At restaurant Factory 27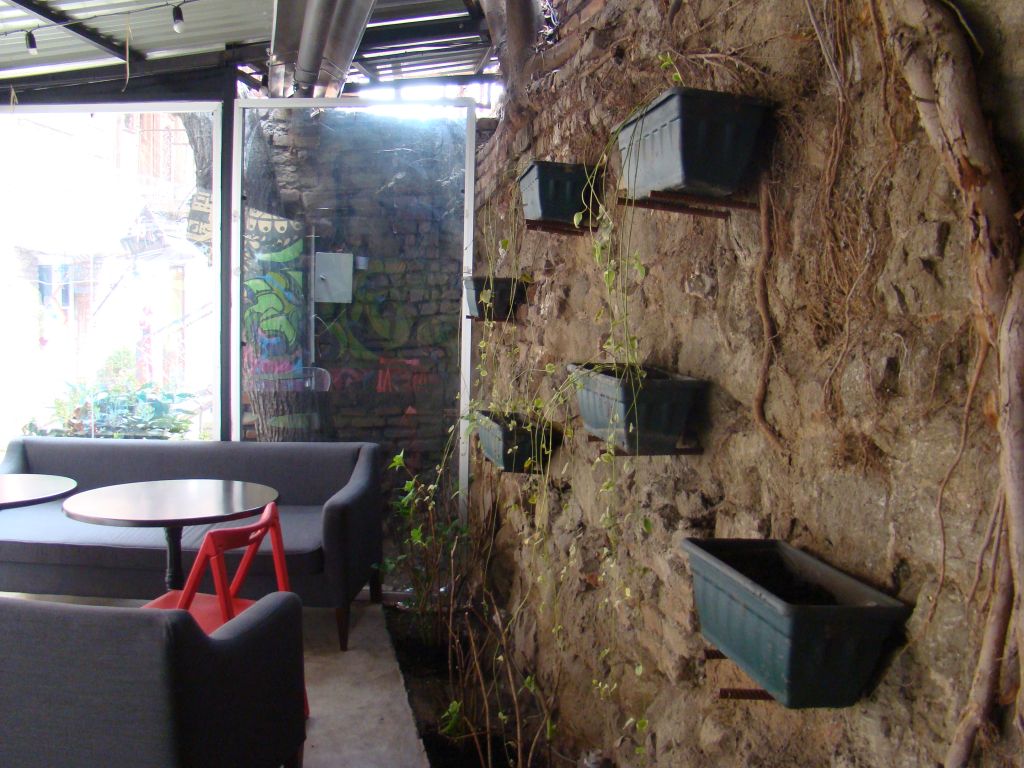 At restaurant Factory 27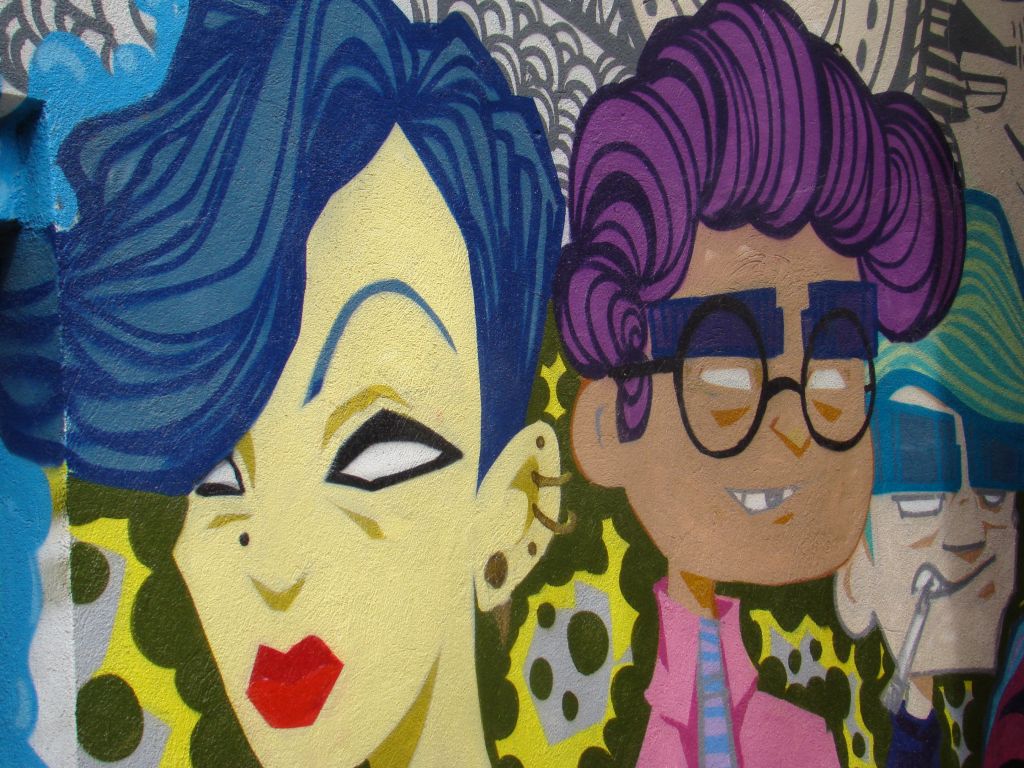 Graffiti on walls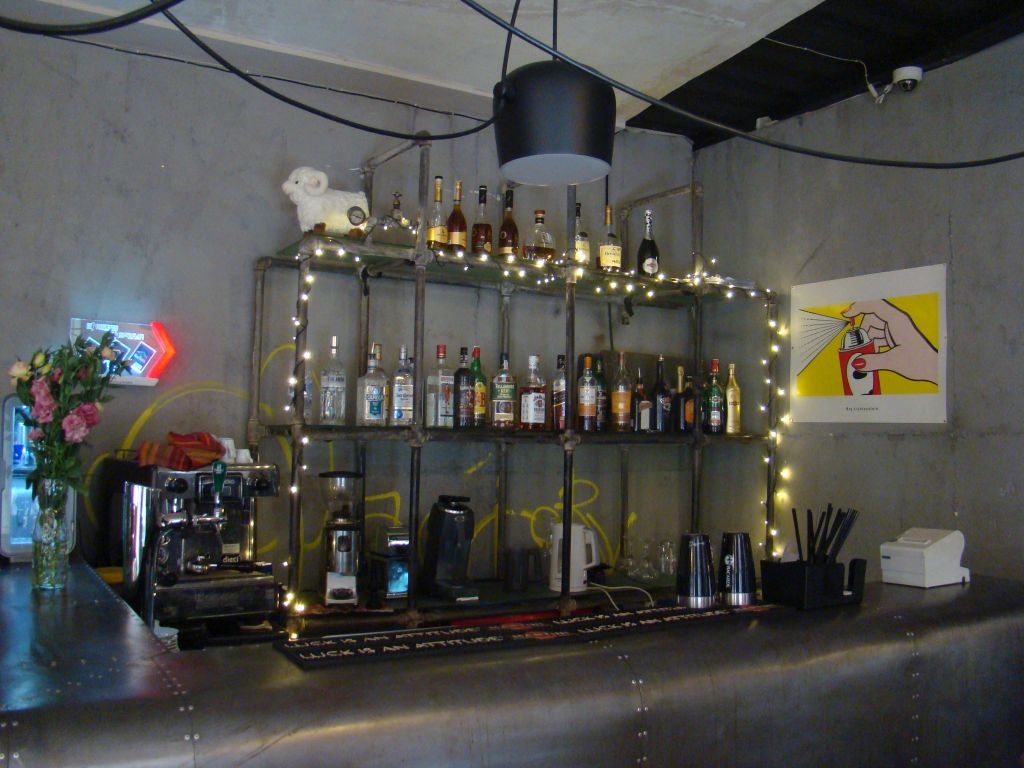 Bar counter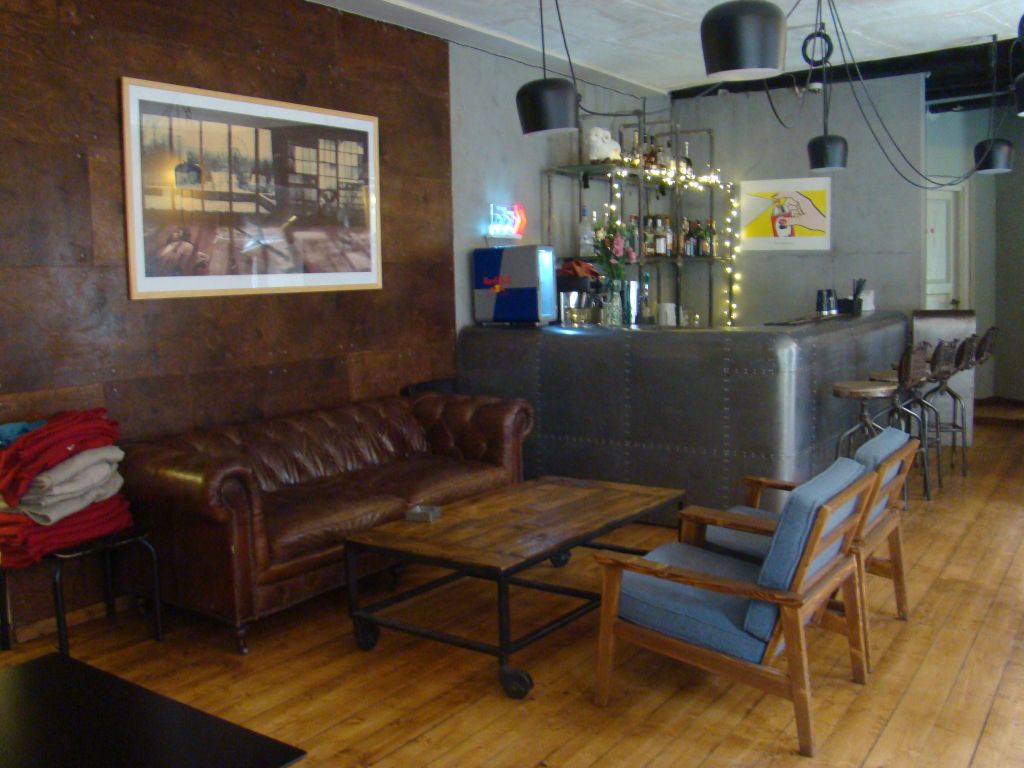 Inside interior at Factory 27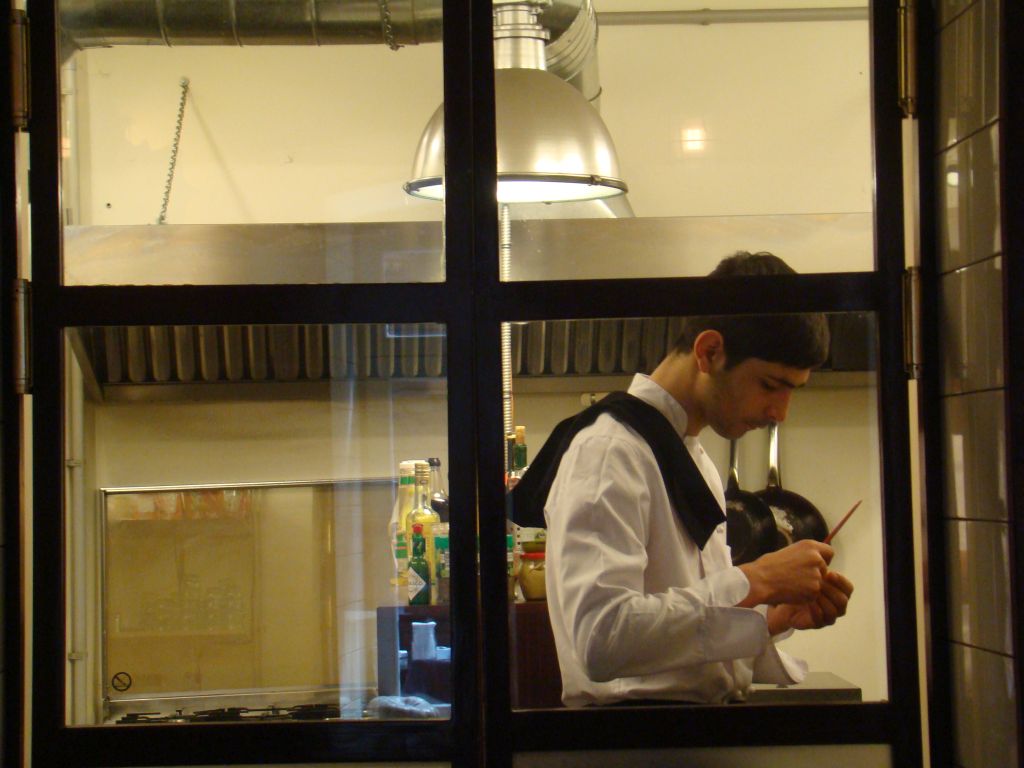 A chef in work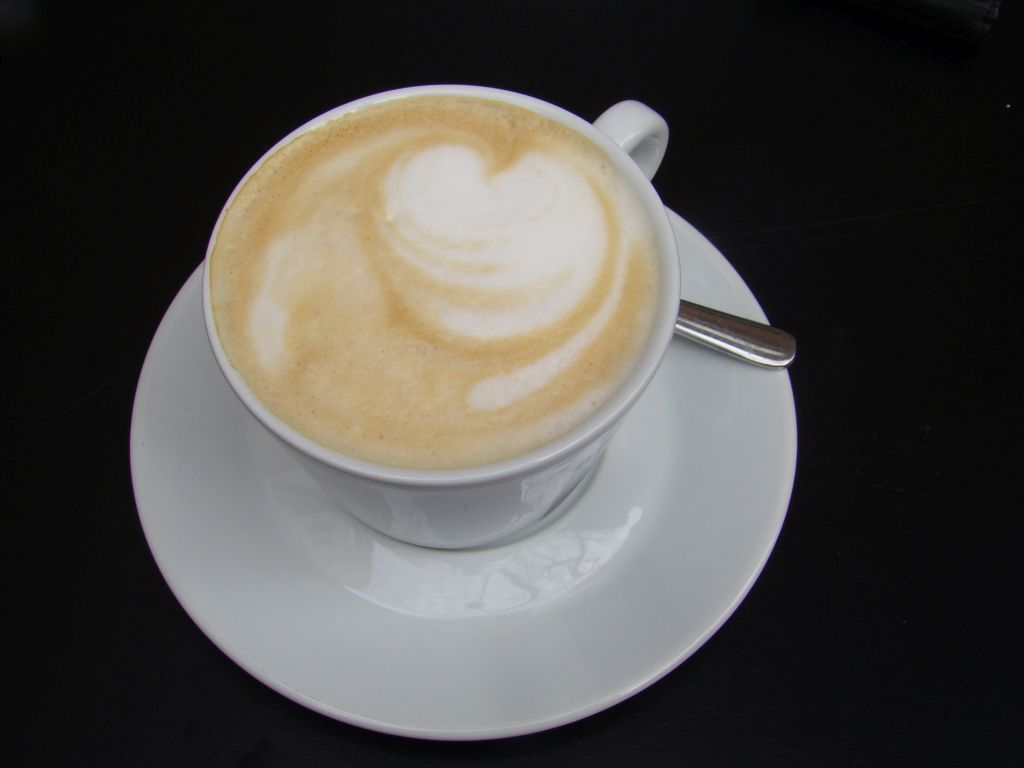 Cappuccino at this restaurant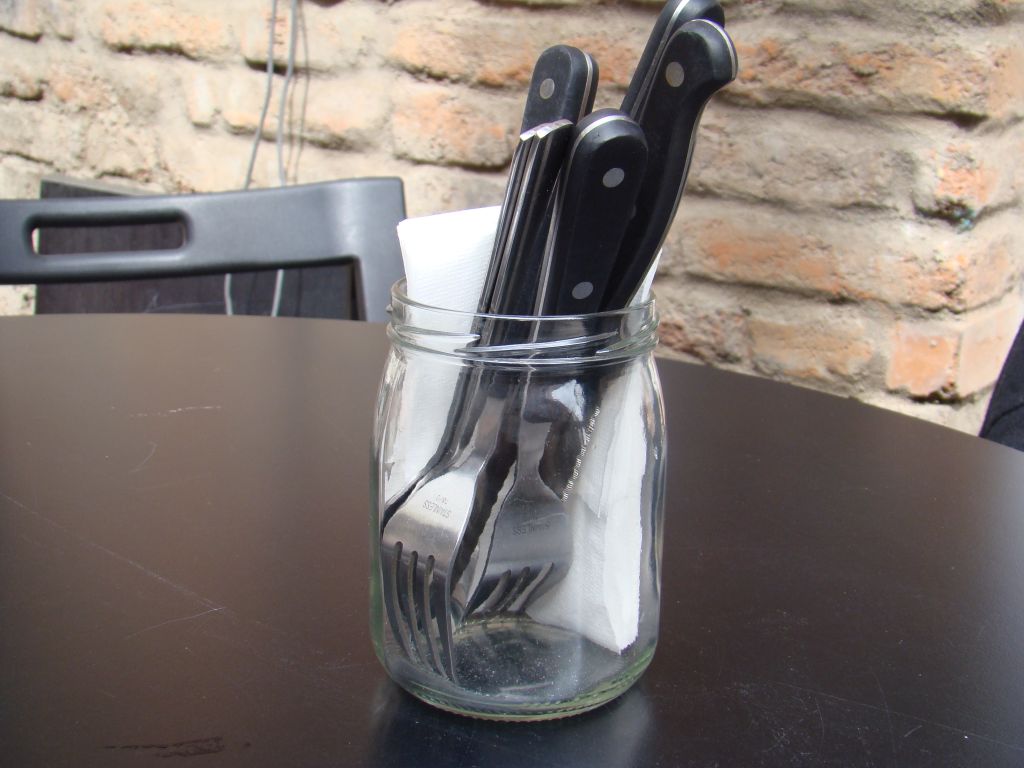 Cutlery in the jar
I must admit simple and elegant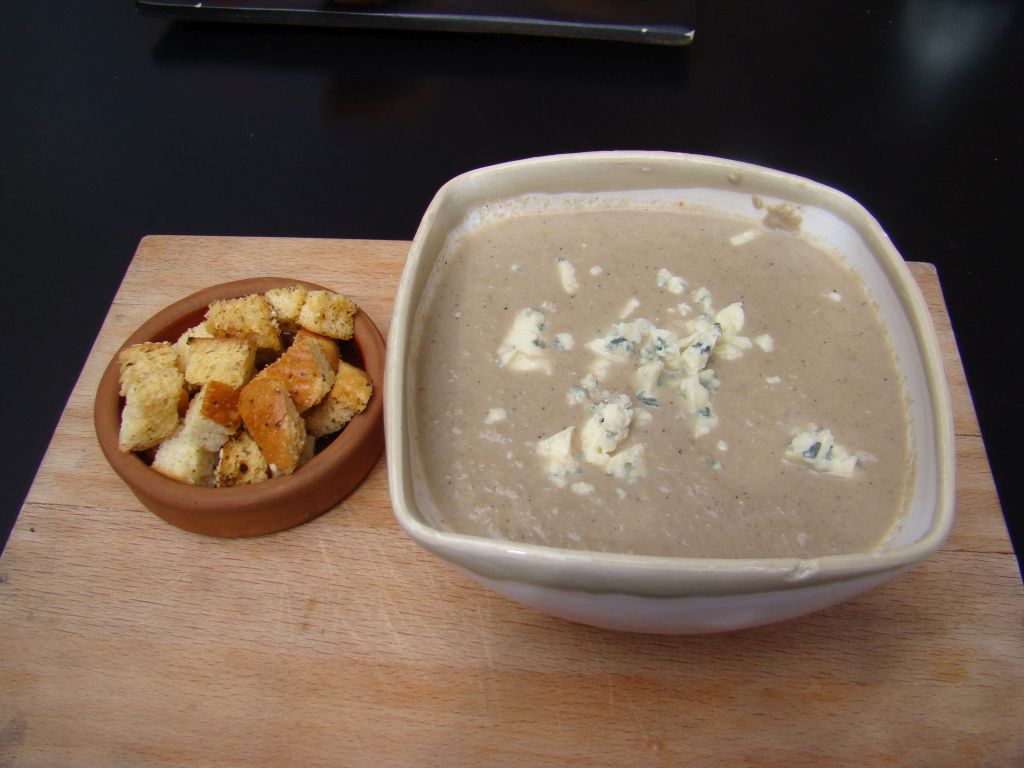 Cream mushroom soup with blue cheese
Damn it was very well prepared, I'm not affraid saying - best cream soup I have tried in Tbilisi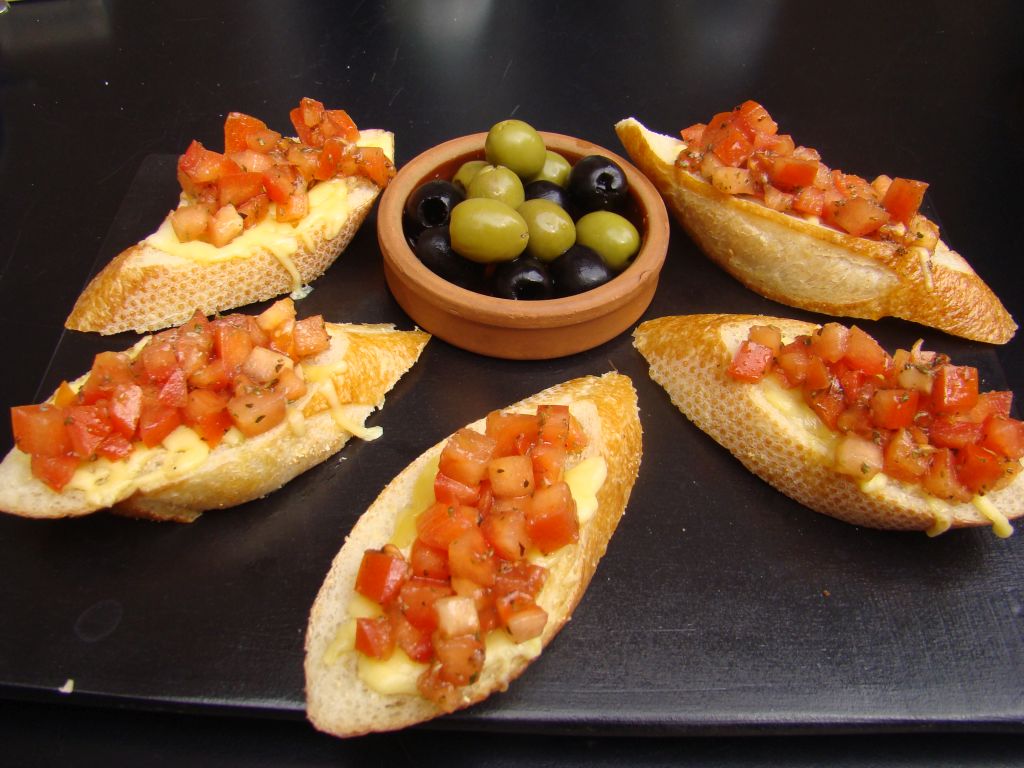 Bruchettes served with olives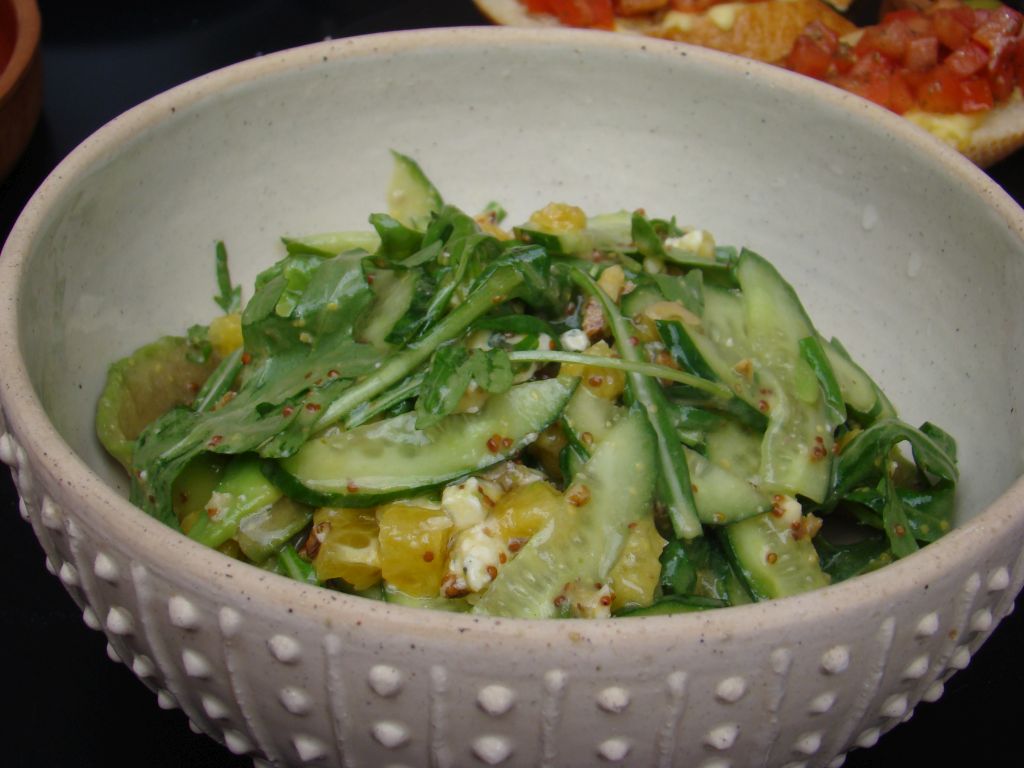 Avocado salads with blue cheese
Ideal taste combination, perfect performace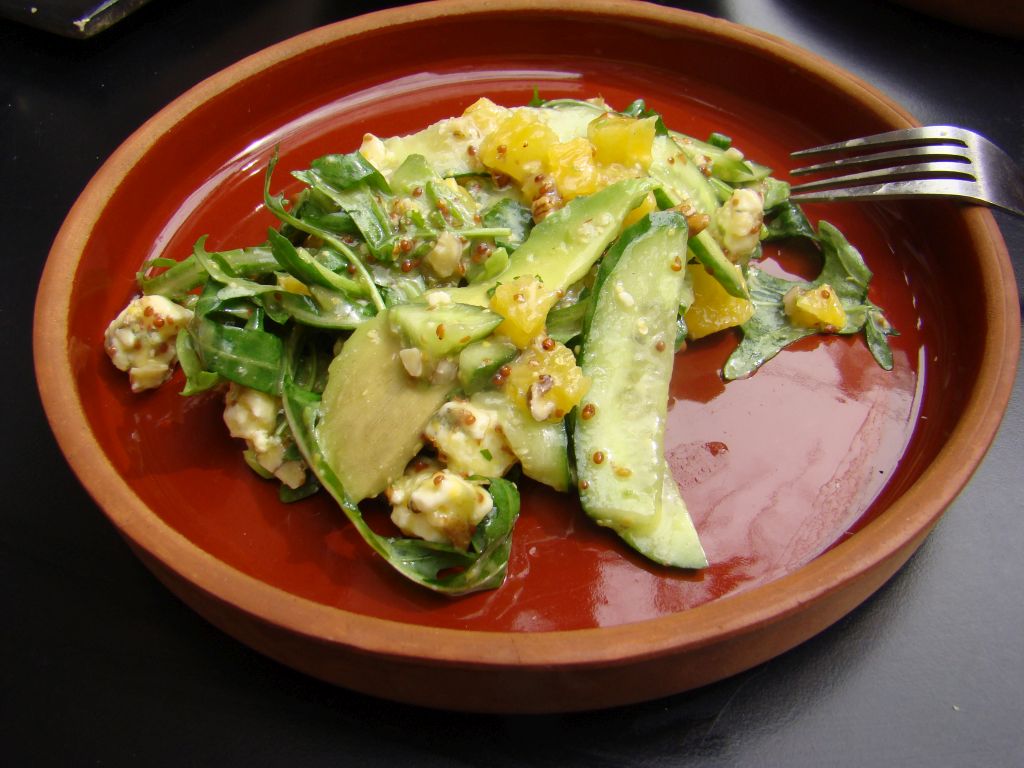 Avocado salads with blue cheese
Quesadilla with chicken
Again another masterpiece from Factory 27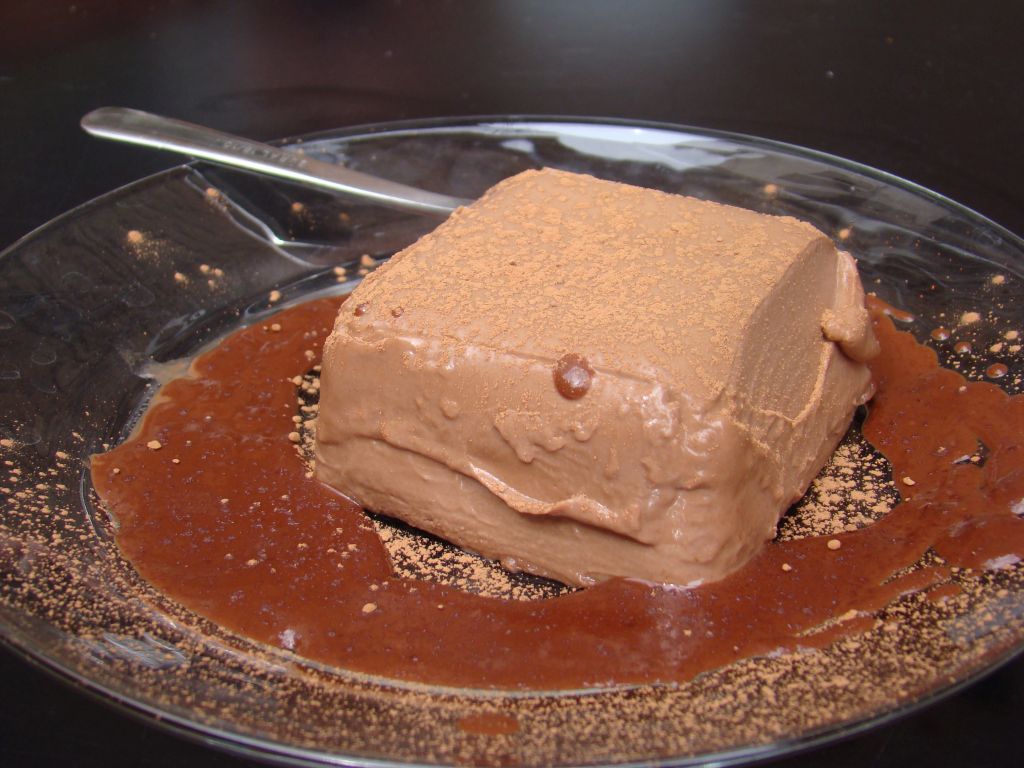 Chocolate panacotta at Factory 27
Well - I wouldn't call this a panacotta at all, instead some chocolate cream, when I told to waitress - hey it's not a panacotta she just replied - and so, everybody likes it, nobody complains!
I was not complaining it tasted delicious, but I still insisted it's chocolate cream not panacotta. After then I found - yes there is a variation of panacota - a chocalte panacota, so probably waitress was right.
Speaking of visuals - well that was completely wrong - just take a look at above picture.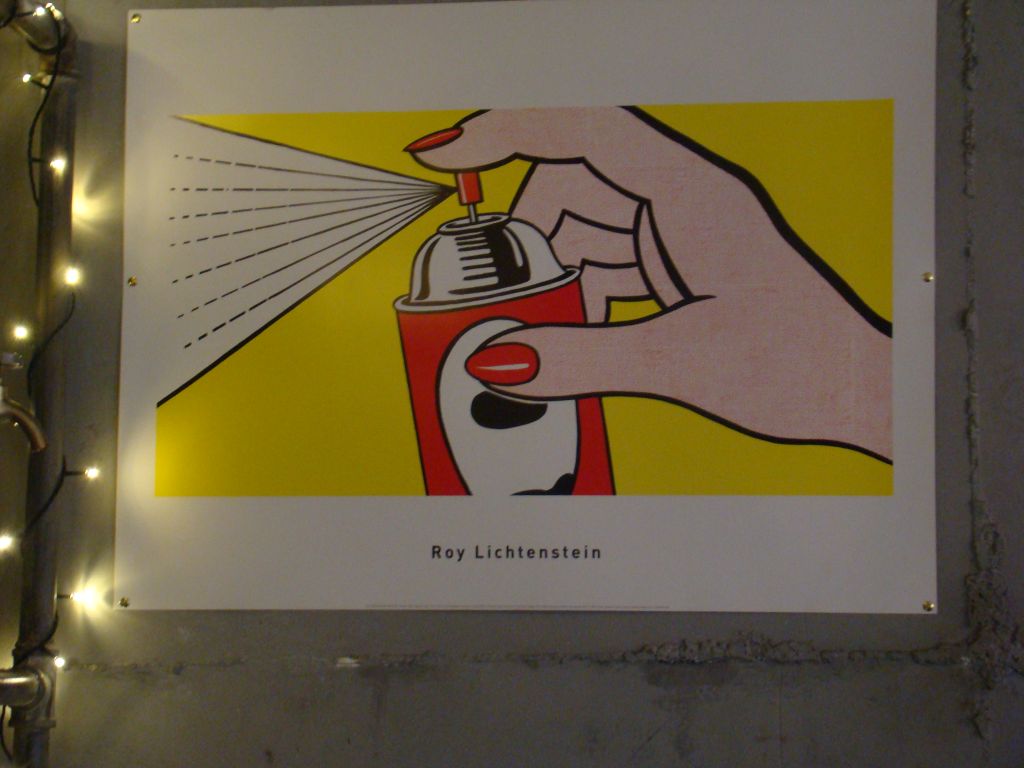 Factory 27 Logo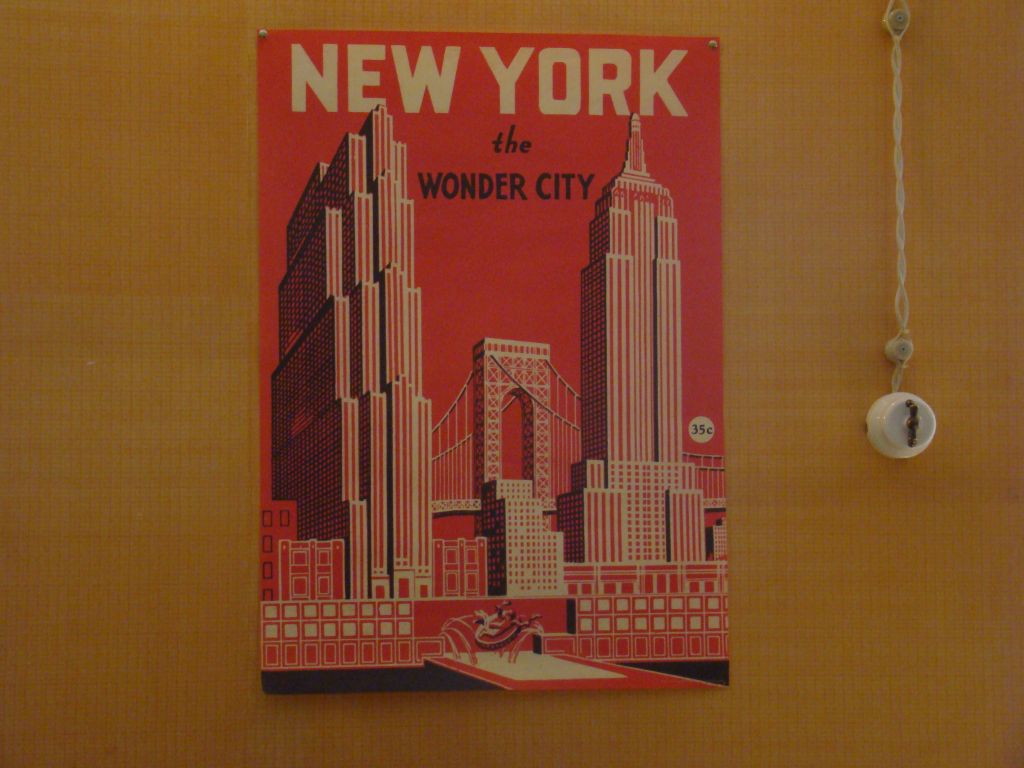 New York Poster at Factory 27 restaurant
The Bottom Line
Factory 27 indeed is one of the best restaurants in Tbilisi where I have ordered and really enjoyed my meal. It's a bit pricey compared to other restaurants, for all above seen food we paid around 60 GEL ($27.00 / EUR 25.00). Personal here speaks very good English. Interior as I mentioned at start of this post is pretty much avant-garde. 
Without doubt - Factory 27 is a restaurant you definitely should visit when in Tbilisi.