At the end of december I made post about that Georgian lari continues to be weak agains USD. Today I decided to see what exchange rates are for today (07.01.2014)
And for my surprise GEL CONTINUES to be weak against USD, so much, that for me it seems like hidden devaluation of national currency of Georgia - Lari.
In last 14 days - Georgian lari has lost 0.0299 from it's value.
Here is the screenshot from National bank of Georgia for exchange rates for GEL to USD (23.12.13-07.01.2014)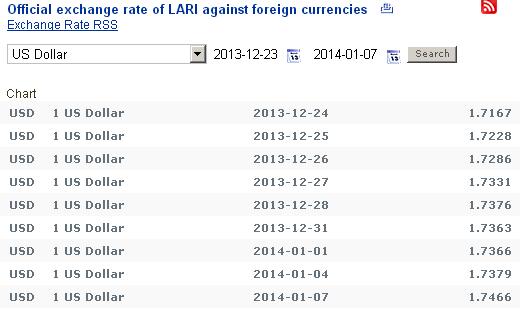 So, is it time to start get worried?