Recently Johann contacted me with his idea to create a photography travel club in Georgia. Since I have been into a photography for the first day I got my first personal digital camera (it's some 6 years probably) - and for the last 4 years I have been living in amazing, very rich of spectacular views, country of Georgia which I have traveled around a lot (See my Georgia travels map) - I was just eager to promote his idea, to make a fun and entertaining community, fuelled with beautiful pictures of Georgia.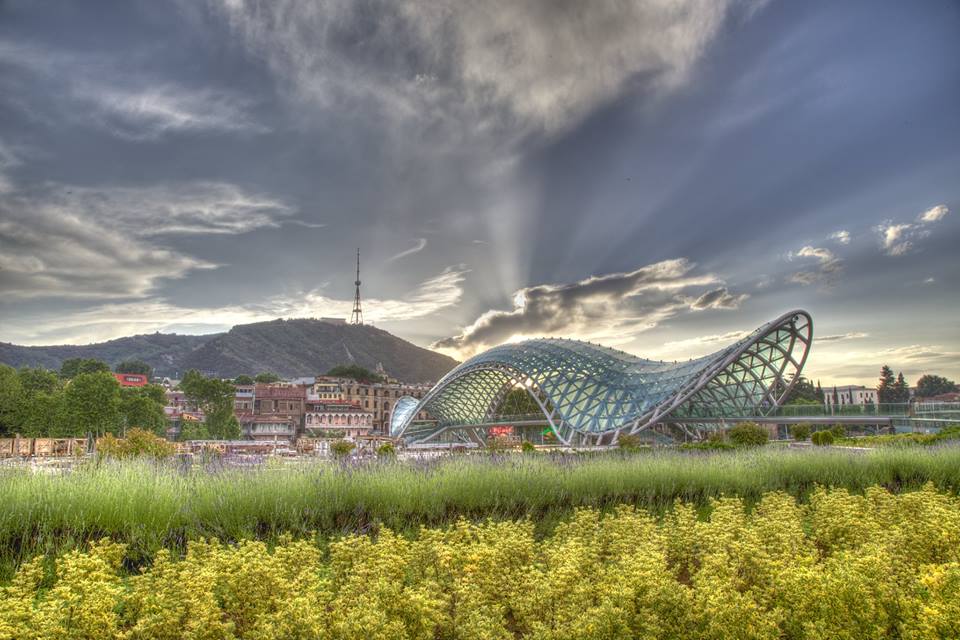 The Bridge of Peace in Tbilisi, photo by Johann Kritzinger
I quickly come up with the idea to create a community on Facebook and made my offer for naming such organization - Georgia Expat Photography Club. We invited a few of our friends (both expats and photographers) and ... first step accomplished.
What's next for Georgia's Expats Photographer Club?
Johann has some wonderful ideas to do next - like to make some city (Tbilisi) photographing tours - everyone is welcome to join. We are planing to do some longer trips (perhaps with overnight stay)  - one of the closest destinations we are looking to head is Tusheti. Personally I have never been there and would love both to visit and photograph that place. Speaking of me - I would love to make a Svaneti photograph trip to happen. One of our next goals is to buy a drone for making rich aerial photos of Georgia.
Georgia Expat's Photographer Club is noncommercial community aimed for expats living in Georgia and sharing their love for photography, thus everyone is welcome to join.
What should I do now?
If you are interested in photography, live in Georgia -  you can start following Georgia Expat Photographer Club Facebook page, to stay connected, you are kindly asked to leave your recommendations and suggestions for this community.
I will keep you updated