After being blogging for more than two years already and finally reached about 40,000 monthly unique visitors to my blog I decided it's time to set up an email newsletter. I knew there are some Drupal modules already, but I ended with a very simple solution not involving any of them (modules).
I have been using MailChimp in past to deliver email newsletters and I believe MailChimp is one of the best in the market. They offer free account for up to 2000 subscribers list. Perfectly what I need. Since I'm building my list from scratch I believe it will take a long time to get over 2000 subscribers.

MailChimp Lists
I created a new list, gave it a self explaining name and next looked for embedded code so I can embed a signup form on my Drupal site using blocks.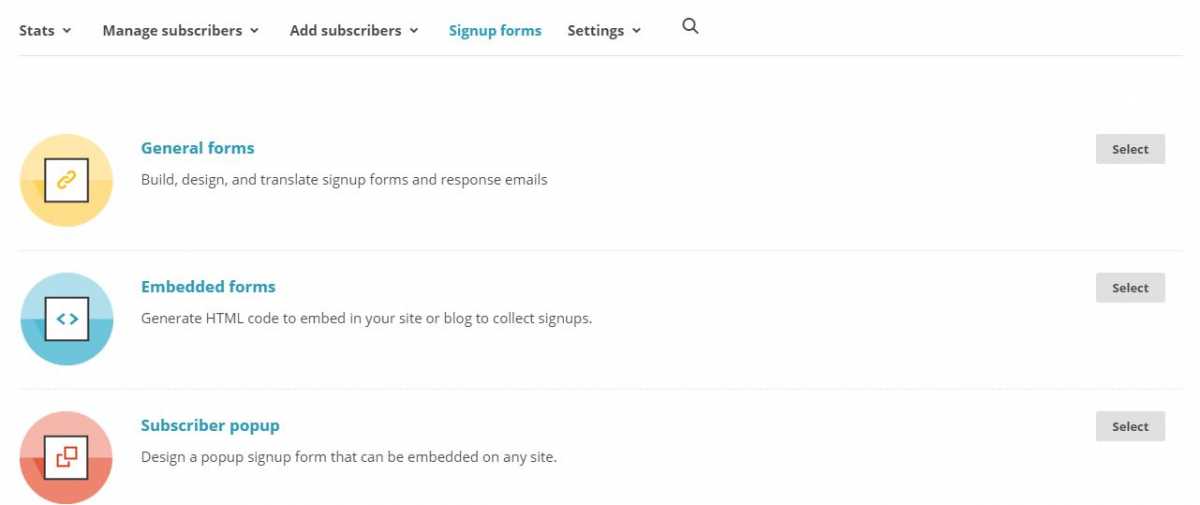 MailChimp Signup forms
Embedded forms works best if you are looking to display a signup form bellow your articles or in page sidebar.
You will have few options to customize your signup form and you will be provided with embed code to add to your Drupal website. After adding a few CSS lines to sites style sheet I ended up with following signup form for my blog.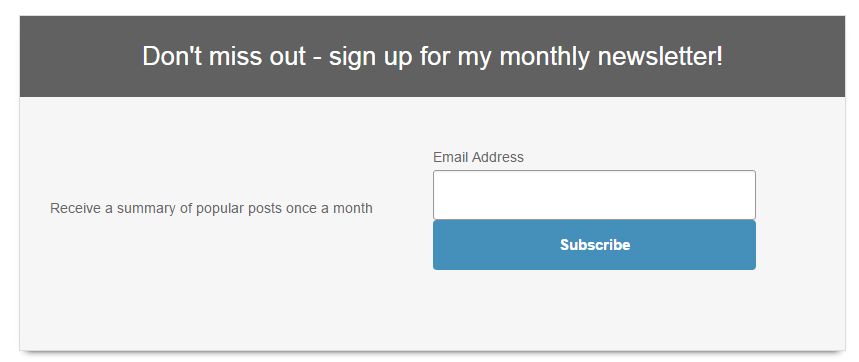 Signup form
I didn't invented anything new here, for inspiration I used a design and text for signup form on other cool blogger website: www.truevallhala.com
Now, feel free to join my monthly newsletter by subscribing bellow. 
Honestly speaking I have no idea how good or bad this signup form will perform (collect emails), but if I could collect about 500 mails in a year, that would be probably a good result. So far I have 2 subscribers - me and the other one, who subscribed while I was implementing this signup form.