Turns out that Atlanta, GA is home not only for World of Coca Cola museum, but this city also hosts a CNN Center and you can actually book an inside tour here:
The Inside CNN Studio Tour is a 50-minute walking tour that descends 8 flights of stairs. Elevator assisted tours are available at 10:30 a.m., 12:30 p.m., 2:30 p.m., and 4:30 p.m. These tours tend to sell out quickly so reservations are highly recommended. 
Pricing: Inside CNN Atlanta offers a once-in-a-lifetime view of the global headquarters of CNN. Ticket price per adult: $16. More info: CNN Tour
I took a few photos here back in Summer 2013: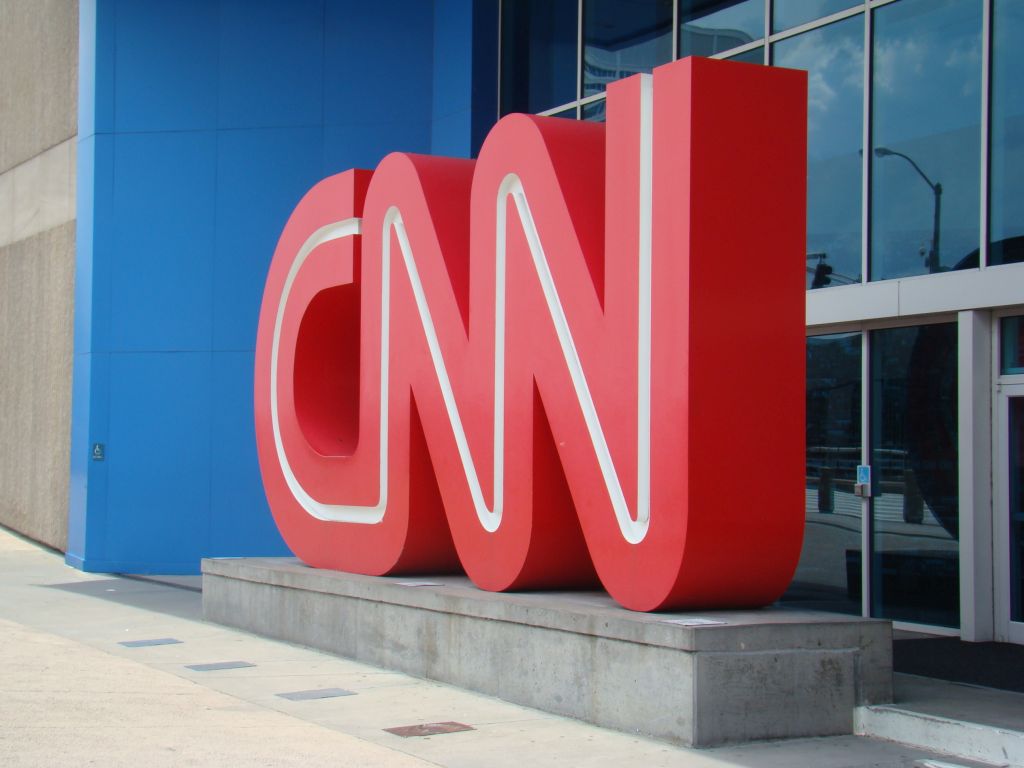 CNN logo at CNN Center in Atlanta, Georgia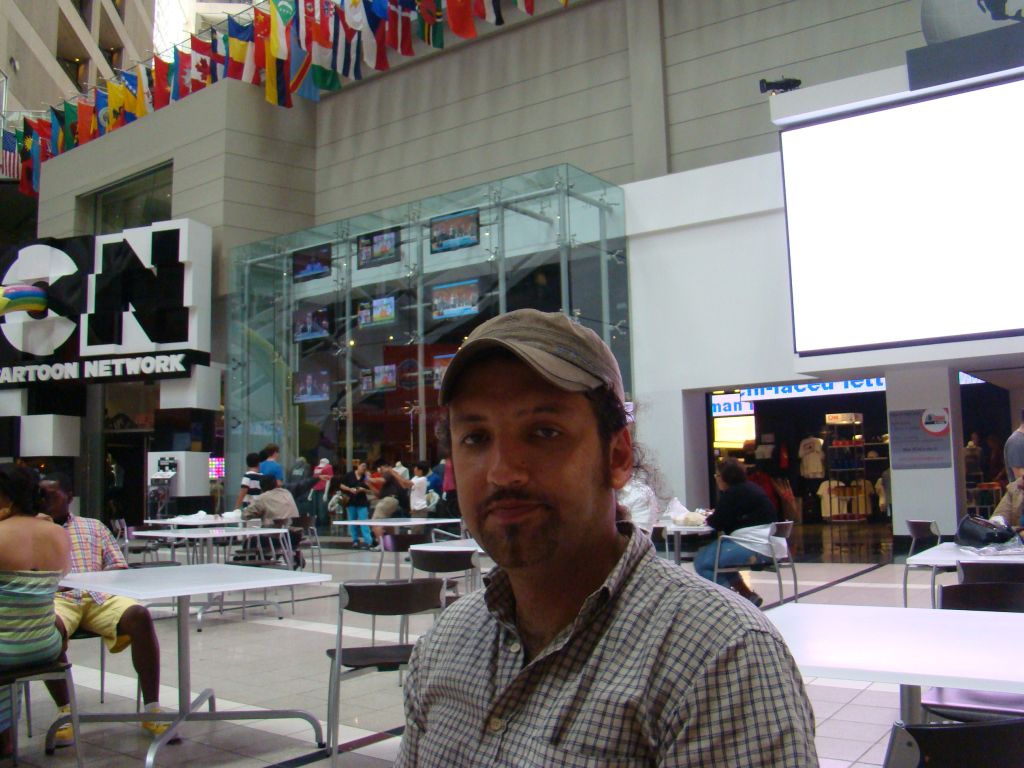 Author of this blog captured at CNN center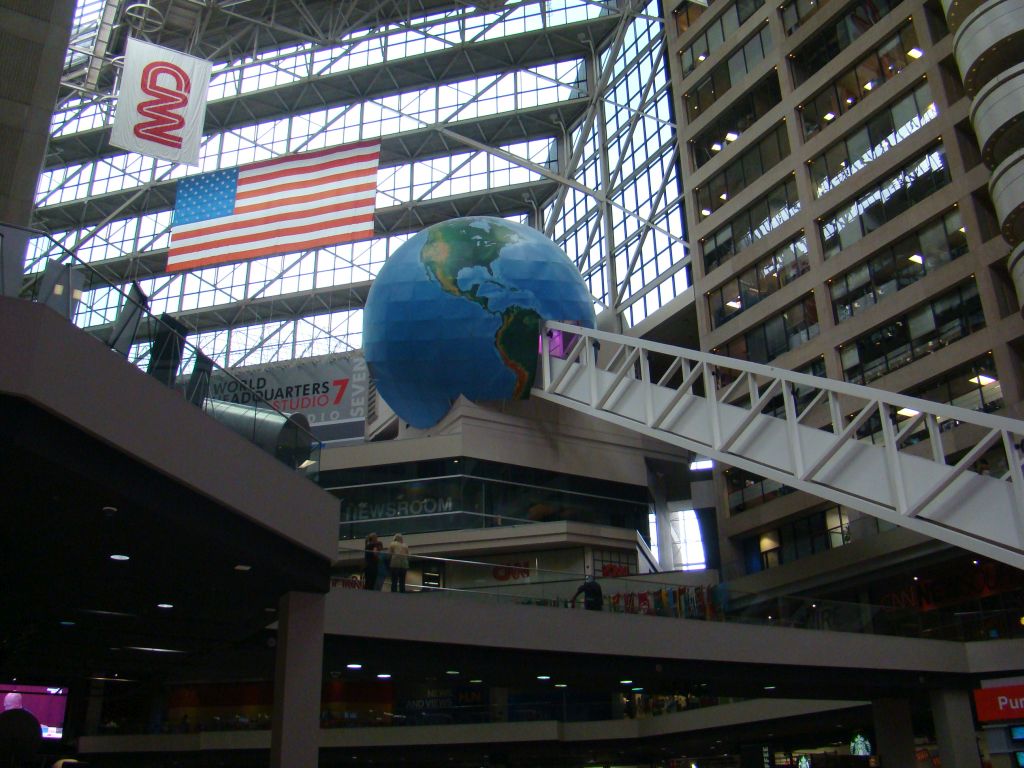 Inside CNN Studio: World Globe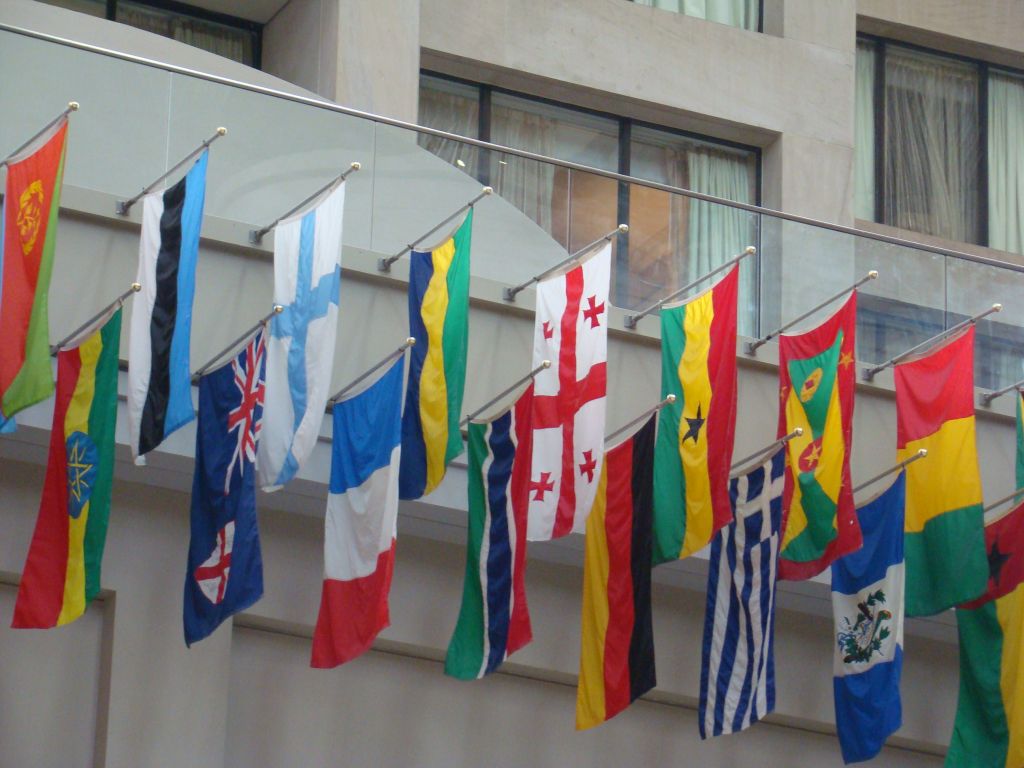 Flags of all Nations inside CNN Studio
Georgian Flag in the middle of this composition.
About CNN Studio Tour
Get behind the scenes of Cable News Network (CNN), which is based right here in Atlanta, Ga. A 50-minute guided walking tour lets you peek into the newsroom, control room and much more. Be sure to keep your eyes wide open; there's no telling who you might see while walking the halls.
5 Reasons to Take the Inside CNN Studio Tour
Your tour begins on a long ride up the world's largest freestanding escalator (which, before CNN, used to take visitors up to "The World of Sid and Marty Krofft," an indoor amusement park). In fact, during the Sid and Marty Krofft days, the space that is now CNN's main newsroom was a human pinball machine. The escalator is 196-feet long and eight stories high.
You'll see how a teleprompter works.
You'll find out how the weather map works.
You'll watch the action inside Studio 7, the largest studio CNN has ever built anywhere in the world.
You'll get a better understanding of how newsman John King moves things around on the touch-screen on election night