Jūlijs Straume - as I would call him, probably is the most popular Latvian in Georgia and the king of carpets. Well it has been a while since Jūlijs Straume has left our world, but thank's to active work of Latvian Diaspora in Georgia he is not forgotten and his works are being honoured.
So it was an honour for me to visit an exhibition at State Museum of Folk and Applied Arts of Georgia to finally meet with works of Jūlijs Straume.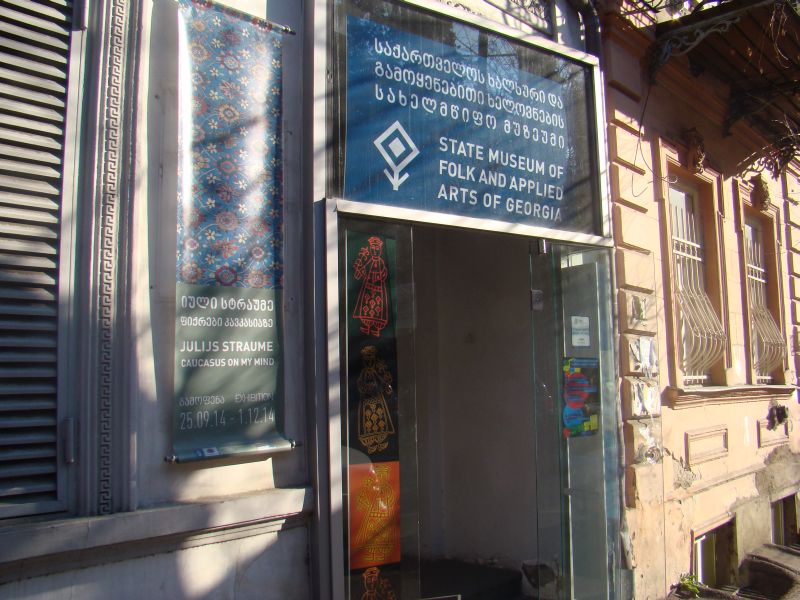 State Museum of Folk and Applied Arts of Georgia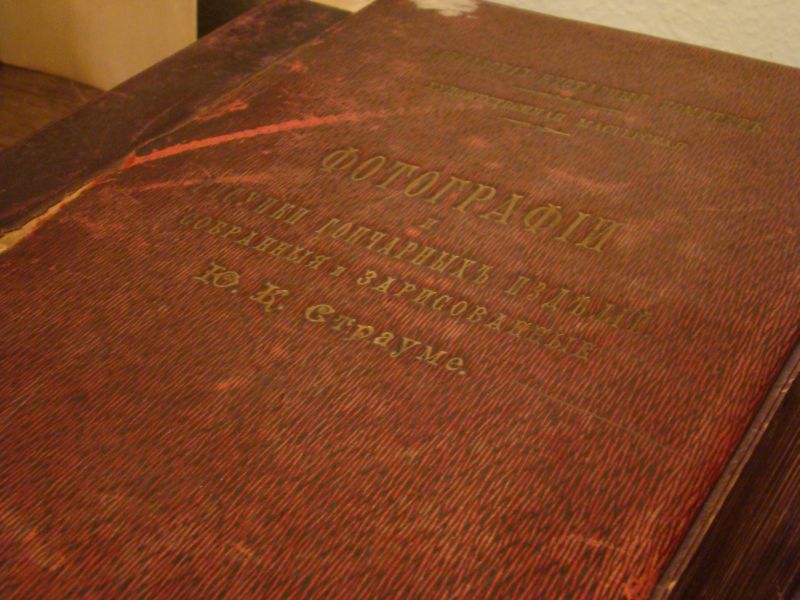 Book published by Jūlijs Straume
Though Jūlijs Straume is known for his work of research of Caucasus carpet patterns, he just logical was a traveller also, and he have documented many remote places in Georgia and Caucasus, a lot of photographies were found at this book.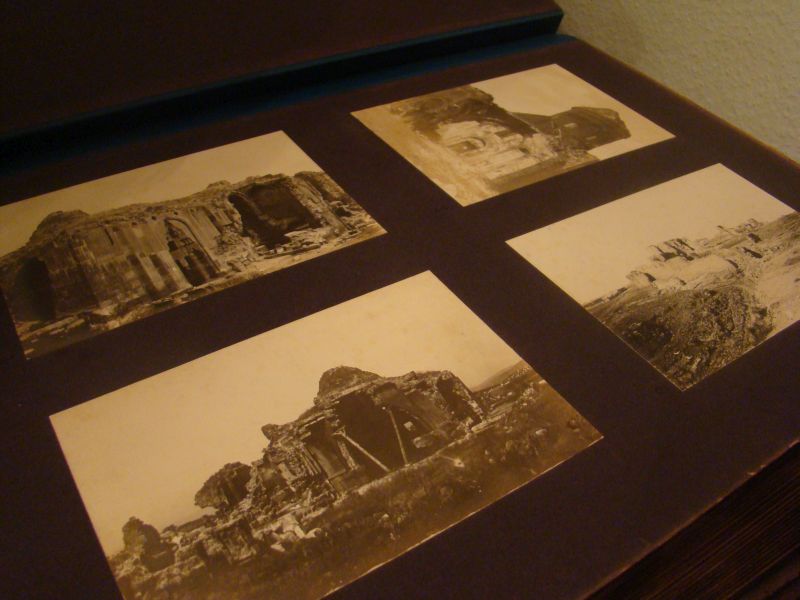 Photographies by Jūlijs Straume (start of 20th century)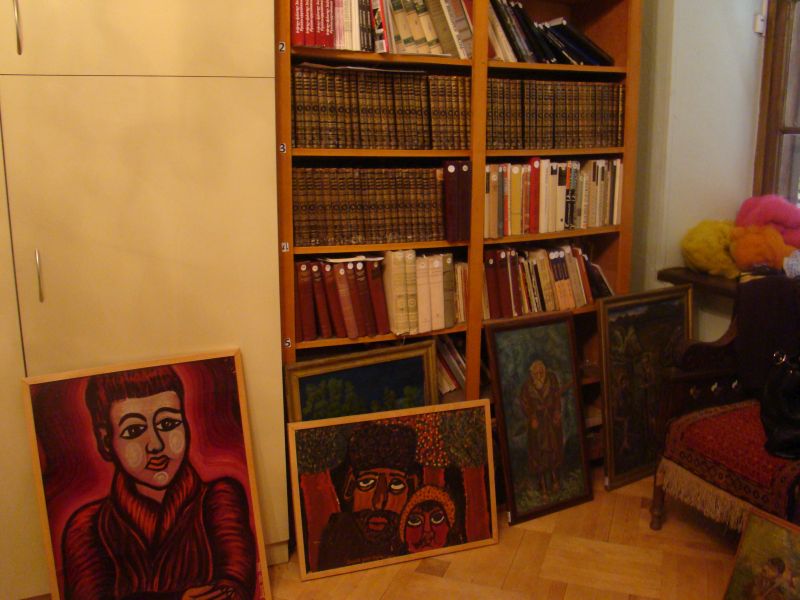 Jūlijs Straume Library
There is even a Library named after famous Latvian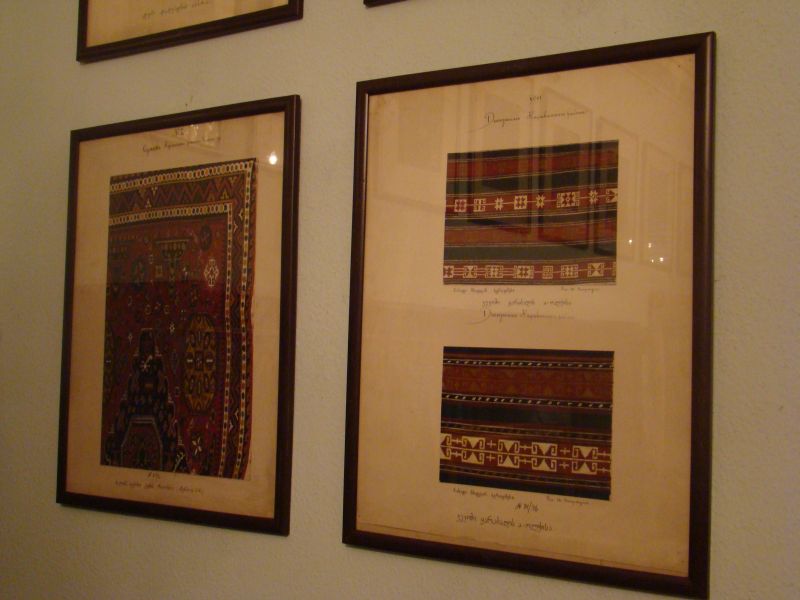 Carpet patterns
Here is a thing - Jūlijs did photographied carpet patterns, but back then there were no colour photo, so he hand coloured his B&W photographies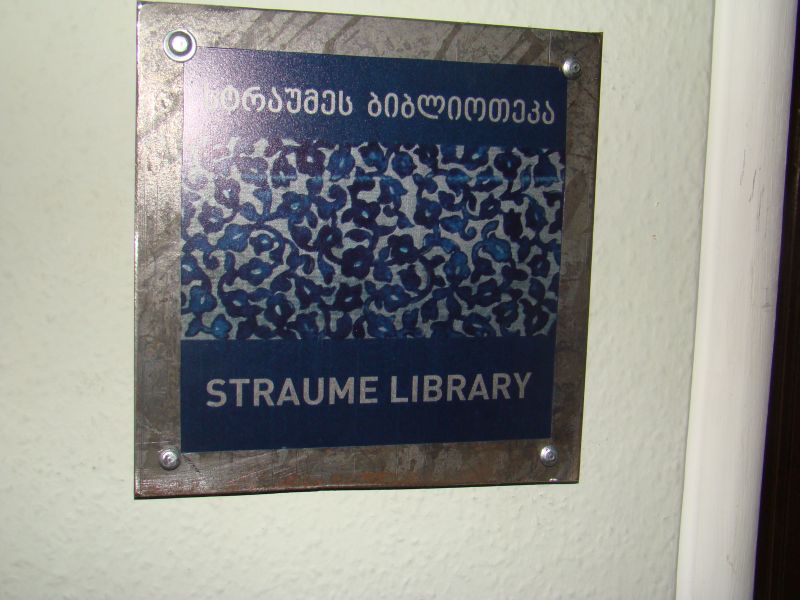 Straume Library sign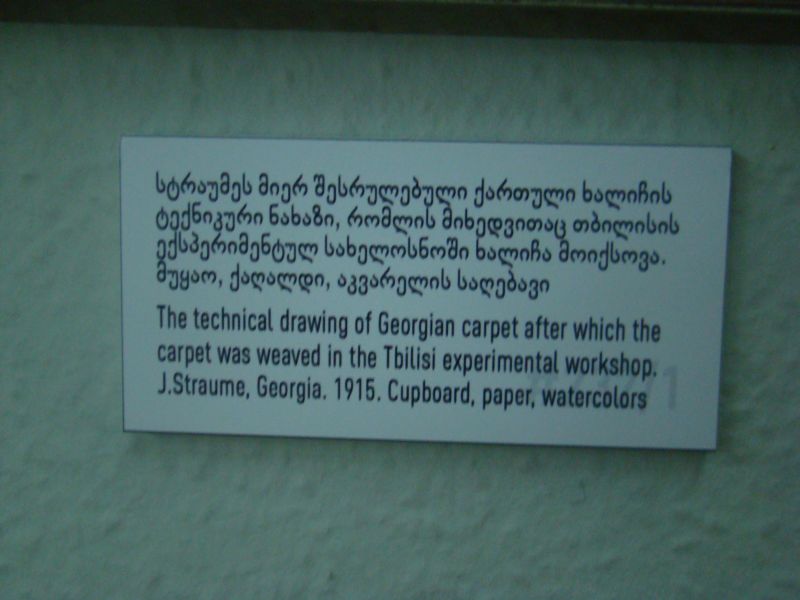 Some technical information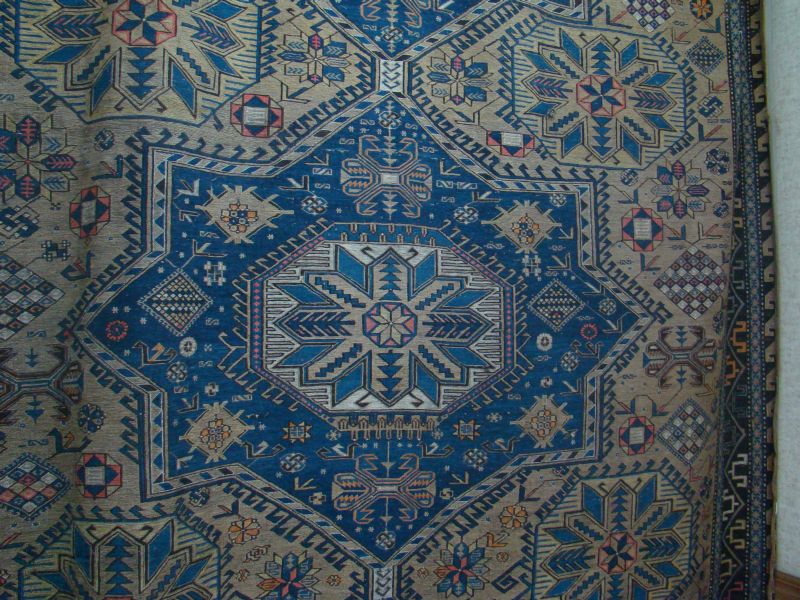 Carpet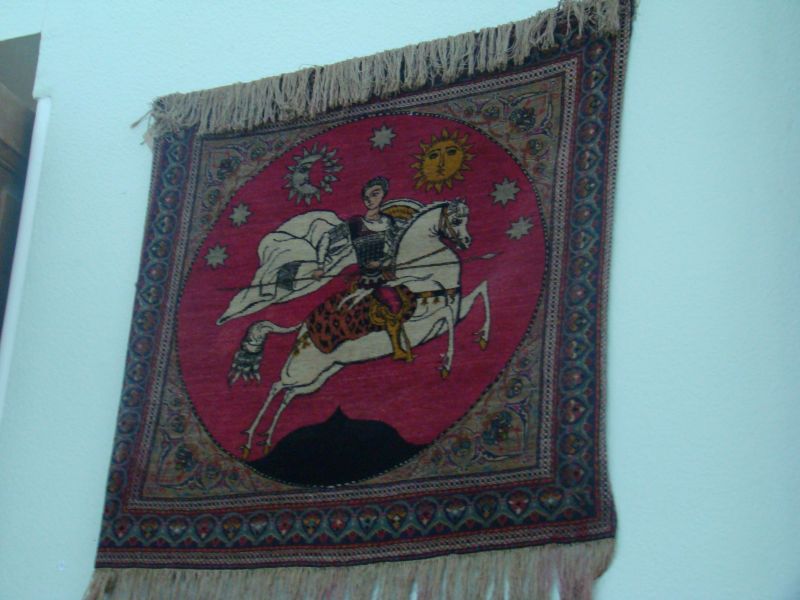 Carpet
Those of you familiar with Lithuanian Vytas will found some similarities, on the other hand it might be Saint Michael...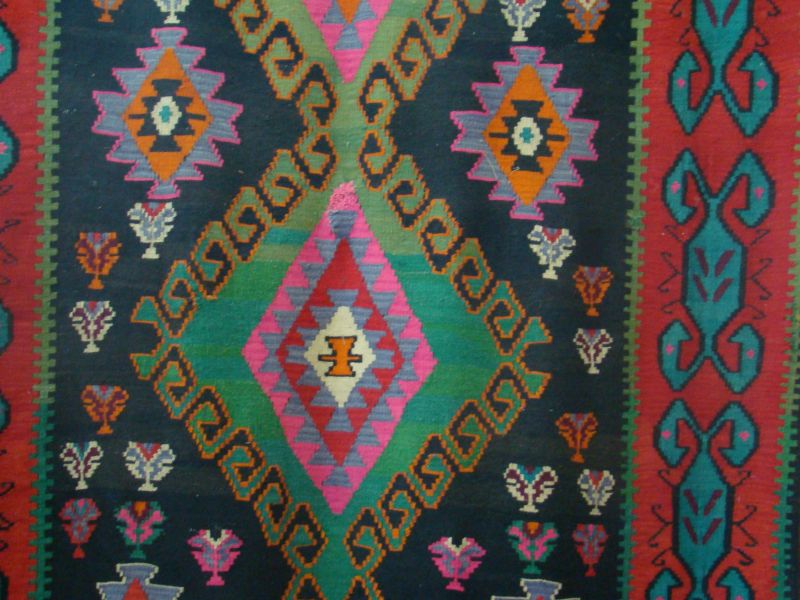 More carpet patterns
About Jūlijs Straume
I didn't find any short bio of Jūlijs Straume in English, just in Russian, so I tried to translate this to English. please forgive me my translation  - carpet thing is not my strongest part:
Jūlijs Straume ( July 2, 1874 - November 1, 1970) born in Druviena parish, Russian Empire (now - Gulbene Municipality of Latvia). - Latvian textile artist figure, educator and ethnographer. Honored Art Worker of the Latvian SSR.
Studied in Jelgava and in St. Peterburg. Improved and perfected his skills in Paris (1905-1907).
From 1907 to 1923 he lived in Georgia, collected and studied Caucasian folk decorative and applied art. In 1923, he returned to Latvia. 
Died November 1, 1979 in Riga, Latvia.
While being in the Caucasus made a rich collection of examples of folk weaving (carpets). Uunveiled the album "Caucasian carpets" (Volume 1, 1913). Performed sketches carpets with typical Latvian applied arts folklore and ethnographic motifs, using the principle of oriental composition.
About Georgian State Museum of Folk and Applied Art
The museum houses collections of XIX-XX c.c. craft works from Georgia, as well as objects, mage by other Caucasian nations. In the museum are displayed gold and silver items, also objects – adornments, belts, weapons, household objects; there are also collections of Caucasian rugs and carpets, silk, leather, heavy cloth, felt objects,Khevsiretian (East Georgia, mountainous region) clothes, embroidery samples, tapestry; collection of local musical instruments; collections of folk craft objects. In the museum are stored works of Latvian artist Yuli Straume (1874-1970) the rich collection of drawings based on the Caucasian ethnographic material–ornament patterns, sketches, etc.
Used resources:
That said -
My dear reader! Thanks for being with me in 2014, hope to see you back in 2015.