I'm continuing my Latvia travel guide notes I have taken (photographed) at start of the June 2015. This time I visited a lovely Liepaja Seaside Park and Blue Flag Beach.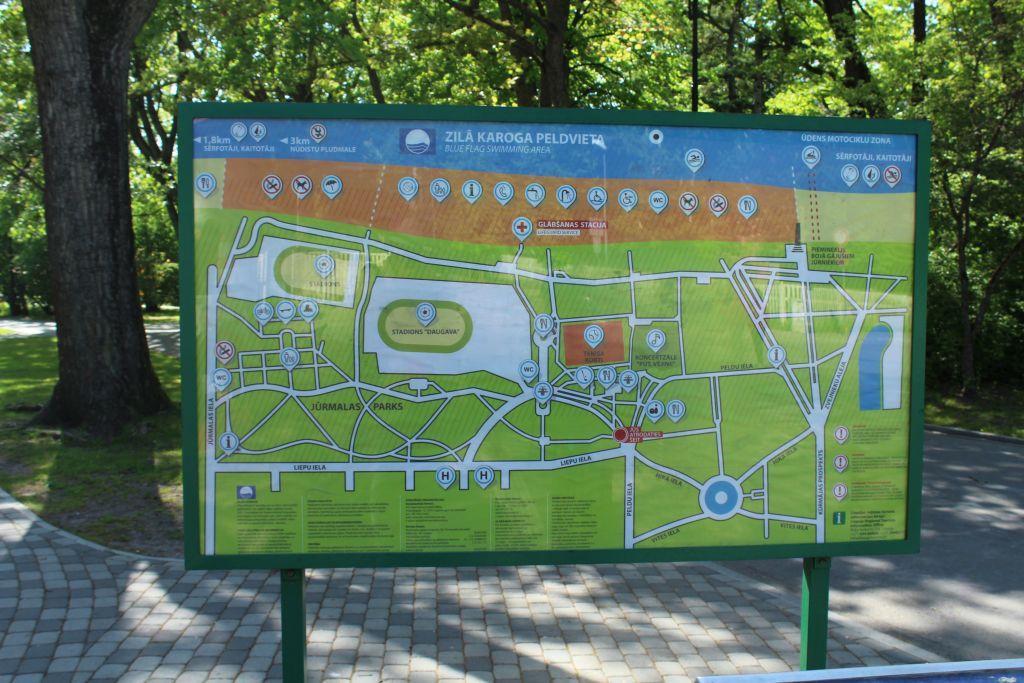 Map of the Liepaja seaside park
According to the official Latvia Travel guide - This is the Latvia's largest dendrological park, now extending for about 50 ha, was gradually developed from 1870 to the early 20th century. The park boasts more than 140 different species of trees and shrubs.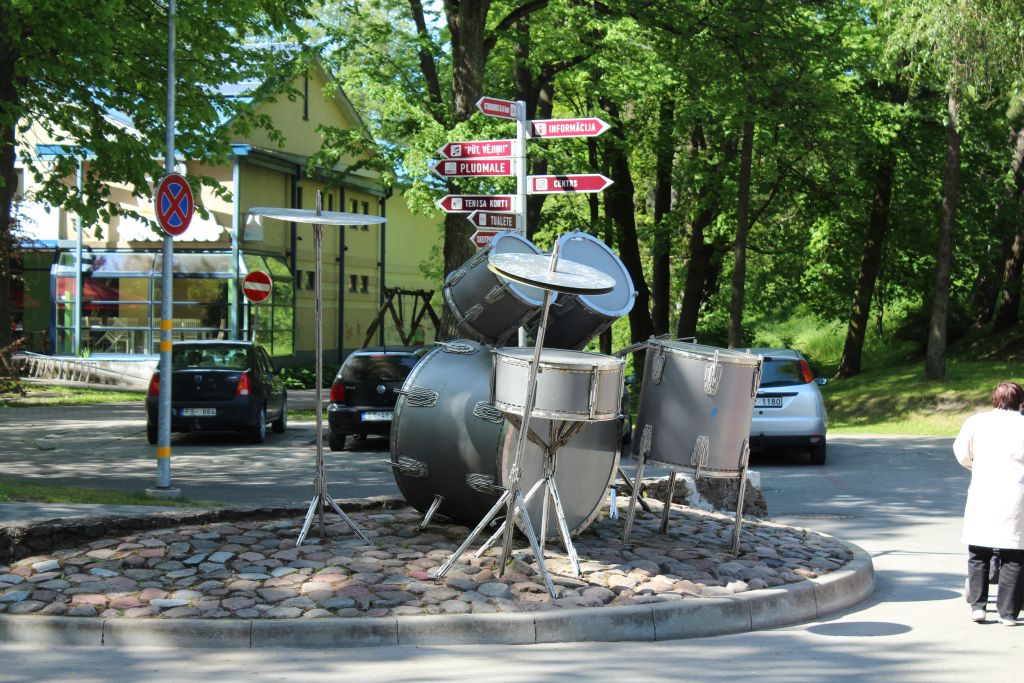 Drums in Liepaja
Liepaja is famous of being a Rock Capital of Latvia, and there is no surprise of seeing a huge monument of... drums.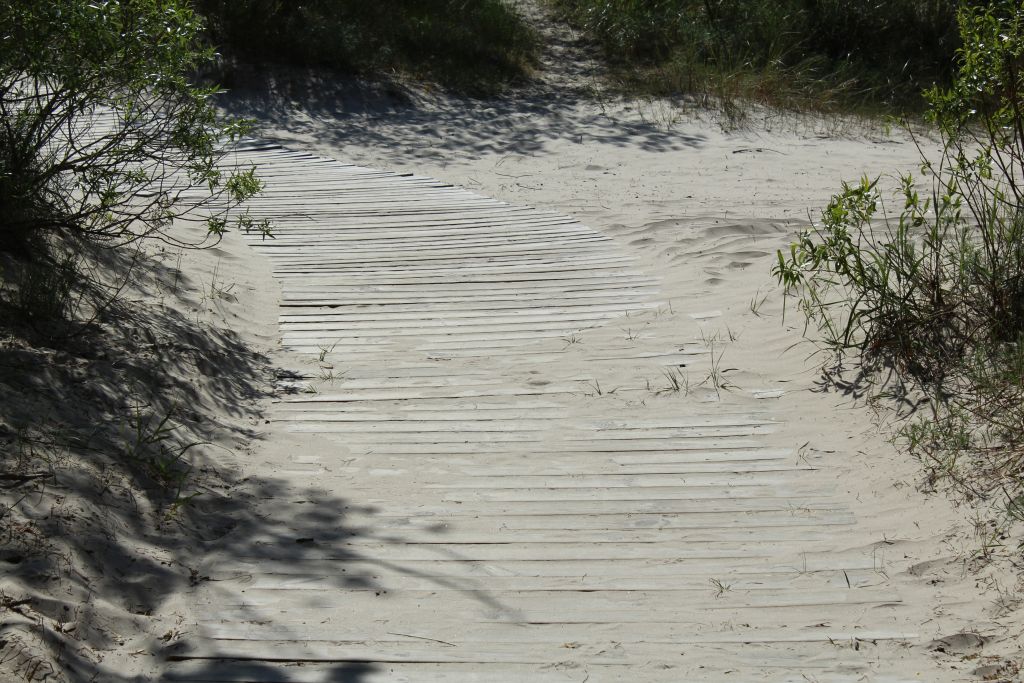 Wooden boardwalk heading to sea in Liepaja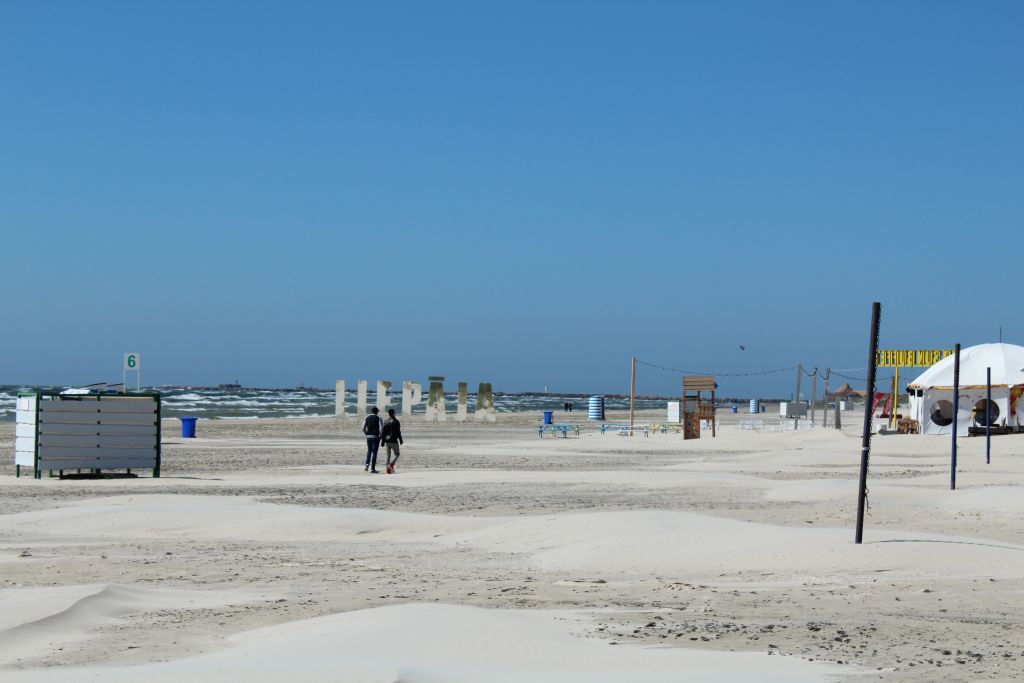 Blue skies and letters of Liepaja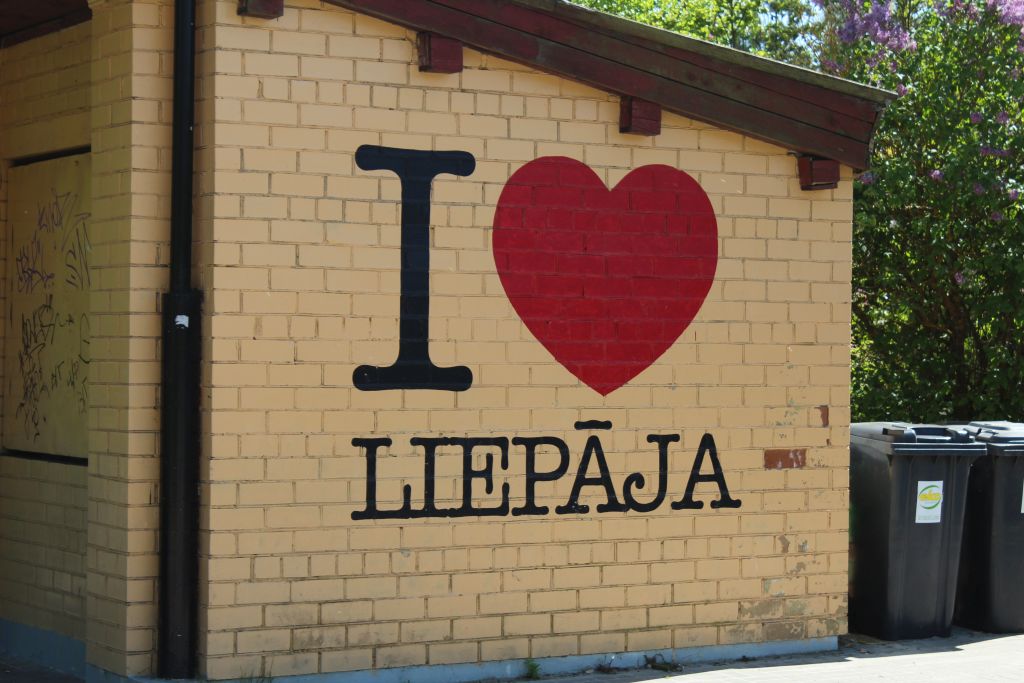 Wall art: I love Liepaja
About Liepaja Seaside Park and Blue Flag Beach
For the guests' comfort, public bathing facilities or a Kurhaus, and luxurious summer homes were built, tennis courts were laid out, and a fountain was installed. The baths have not survived. The Seaside Park today invites for a pleasant stroll; there is also a stadium, a tennis court, a concert garden "Pūt, vējiņi!" (named after a popular traditional song Blow Ye Wind!), summer cafés, and a mini-golf course.  At the turn of the 19th and 20th century, luxurious villas were built in the neighborhood of Dzintaru iela and Liepu iela.
Almost every house is noteworthy here. One of the most pompous Jugendstil buildings at Nr. 27 Liepu iela is currently accommodating Russia's Consulate General.
The Blue Flag Beach
In 1999 and 2000, the beach of Liepāja was granted the Blue Flag Certificate – a promotion award on a course towards obtaining the Blue Flag. Ever since the summer season of 2001, the Blue Flag has been raised at Liepāja beach. This is a proof to the compliance with 29 criteria concerning the water quality, the safety of the coast, security, the availability of services, environmental education measures and information.