I have decided to start a new post series - Tbilisi restaurants.
As you might already know I'm an expat living in Georgia (Tbilisi).
 I'm a huge lover of restaurants and coffee shops, and since living in Georgia I have came even a bigger fan of eating outside the home. 
Since I'm eating out pretty regular - there are my favourite places, then there are places, that once was my favourite places, and then there are places better to avoid. 
I'm willing to make an description of them and to photograph the food I have tasted on those places.
Perhaps on such decision I came after making a post of Fine Dining places in Yerevan, when I forget the names and locations for lovely Yerevan restaurants. Not any more!
Please note, this is just my subjective opinion.  For taking photographs I'm using my Samsung phone and using Instagram (then taking them from Instagram and adding to posts - you can read a blog post on how I turned my Instagram account into a photo blog - speaking of what - I decided there is no need and place to keep up with 2 blogs - so I decided to shot tourgeorgia down - and starting today - any restaurant,  sightseeing places will be found on my blog exclusively)
Now, back on the subject
Luca Polare
Discovered this lovely coffee shop - or more precisely - ice cream shop almost by accident. I have seen their logo and Ice Cream signboard in streets of Tbilisi, but never had tried them (or maybe I'm wrong - and actually I have been their customer for a long time - I'm speaking of small boutique shop in Old Tbilisi)
This time I'm speaking of a large coffee shop with an outdoor terrace, located on Aghmeneshabeli avenue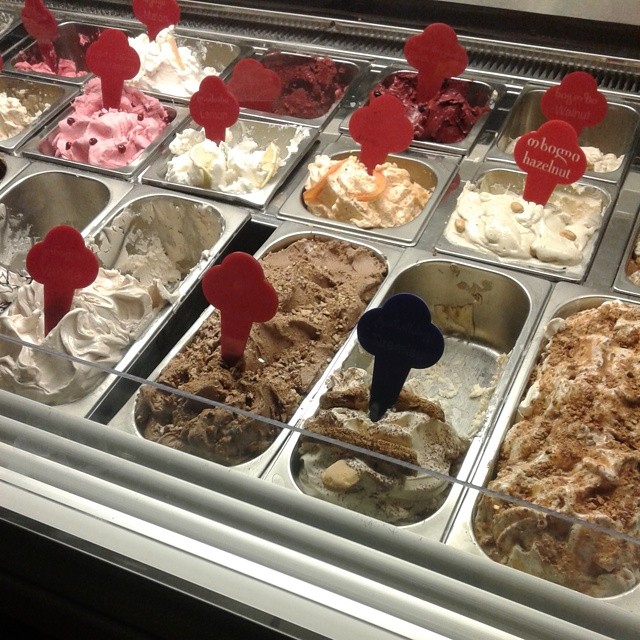 Ice Cream at Luca Polare
There is wide choice of ice creams available at Luca Polare  -  my favourite is tiramisu , and the price is pretty good - it's like chose anything you like - you pay GEL 2.9 for 100 gr or one scoop. 
One of the nice features at this place - they have an ice cream machine, where you can take you ice cream, and add anything you like on it, I mean there is a salad bar (fruit bar) - so you can add strawberries, blueberries, chocolate e.t.c on your ice cream.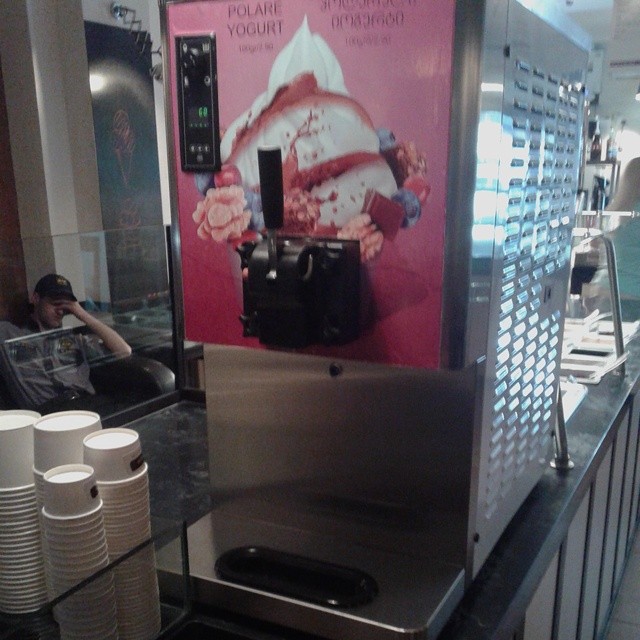 Ice Cream Machine at Luca Polare
If you are not for the ice cream - you can have some sweets here. Didn't try them this time, but I do believe they are delicious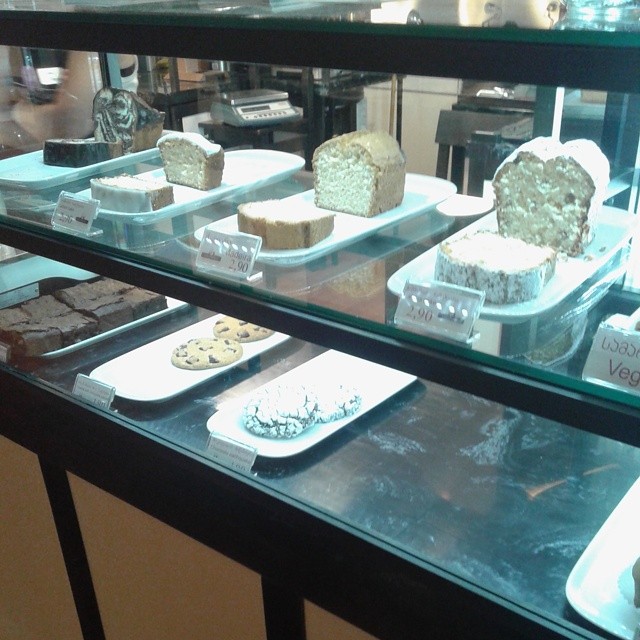 Sweets at Luca Polare
Seems the price for ice cream and sweets are equal - GEL 2.9 - that's pretty nice.
The have excellent coffee here as well - didn't seen here my favourite Turkish coffee, but tried cappuccino for GEL 4.9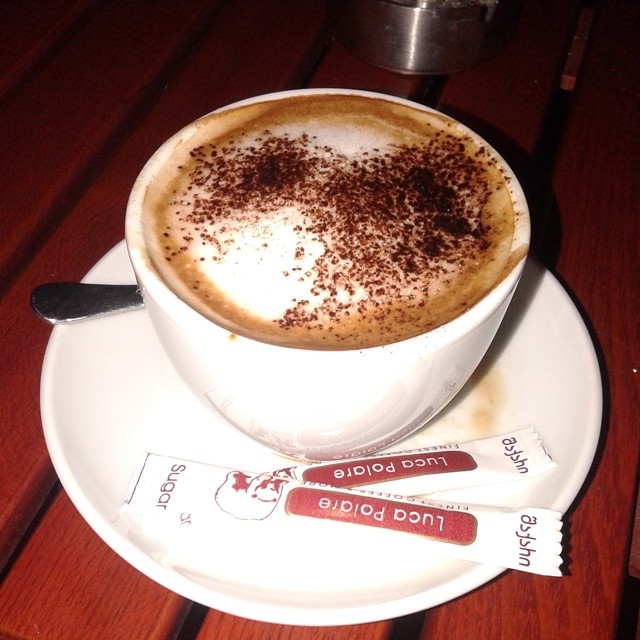 Cappuccino at Luca Polare
In Conclusion:
Luca Polare is a great place, offering great ice cream (and other tasty good) for valuable price - with no doubts I'm recommending it to you.
Here is locations for Luca Polare in Tbilisi:
Leselidze Str. 34

Eristavi Str. 12 (Round Garden)

Pekini Str. 7a

 Agmashenebeli Ave. 125
Working Hours: