This happened at the last days of October 2014, when after a week long travels around Catalonia we finally returned back to our starting point - Barcelona.
And so we decided to visit some local attractions. We all probably are familiar that one of the must have attractions in Barcelona is La Sagrada Familia cathedral, though we find this famous attraction, we refused to stay on a very long queue to get there in.
Another attraction we decided to visit was something  Park Guell (again, though we find it  - there was no parking place to park our car, and a person guarding parking lot - ordered us to drive away - we did, and didn't returned. 
We had a chance to visit a market called La Boqueria, and most pictures you will find in this article, has been made there. In short  - that's our Barcelona experience.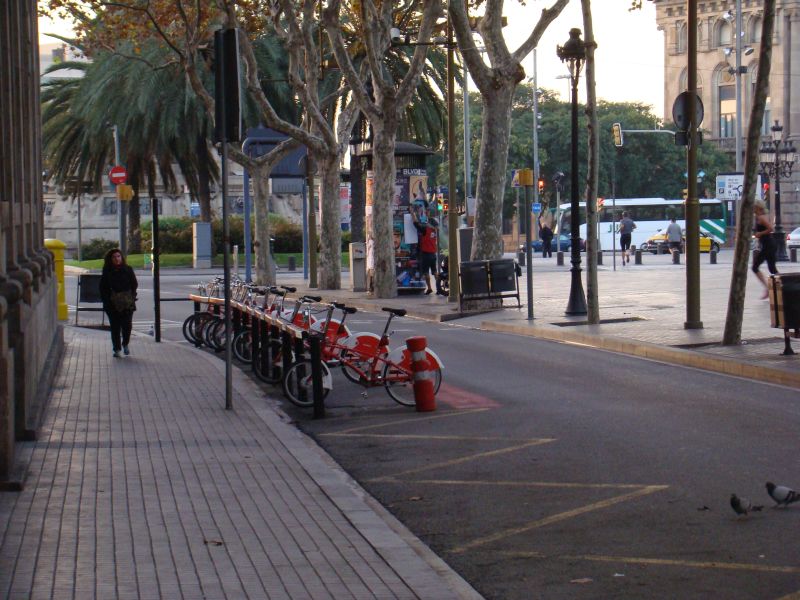 Bicycles on streets of Barcelona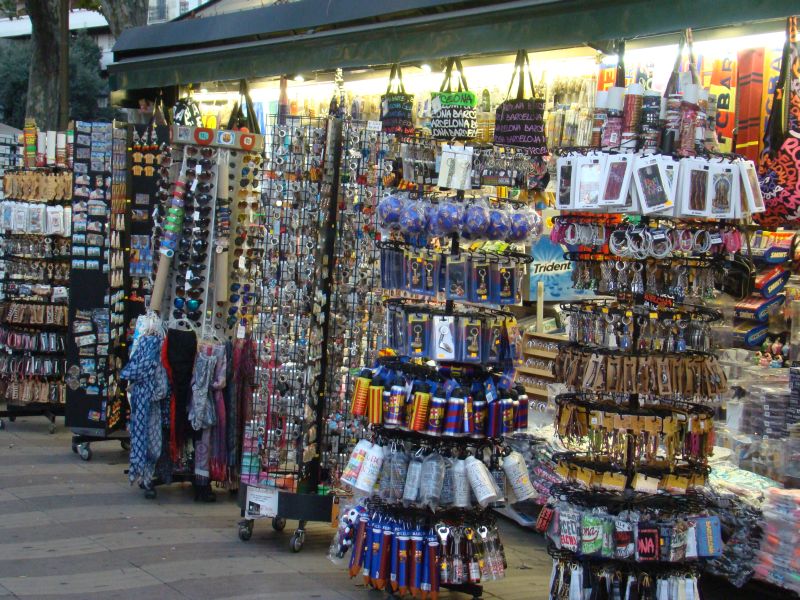 Souvenir shops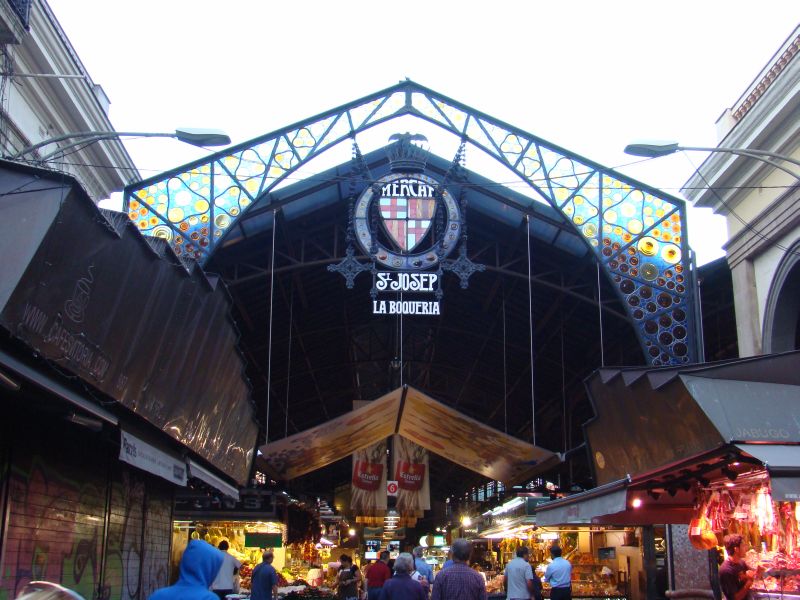 La Boqueria Market in Barcelona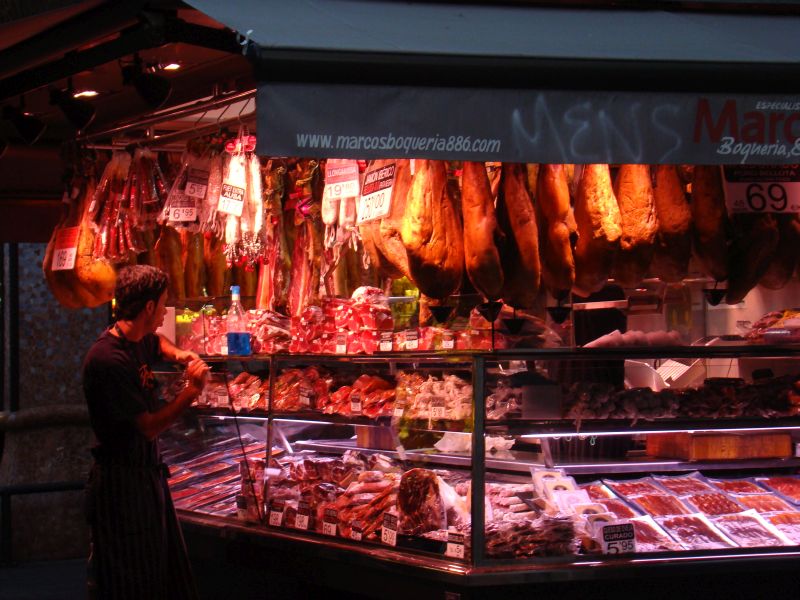 At La Boqueria Market in Barcelona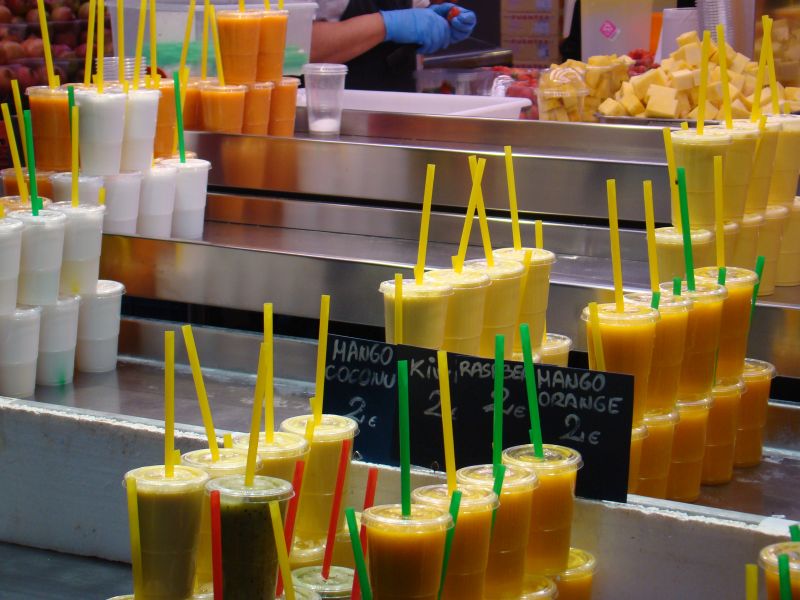 Fresh juices at La Boqueria Market in Barcelona
Olives at La Boqueria Market in Barcelona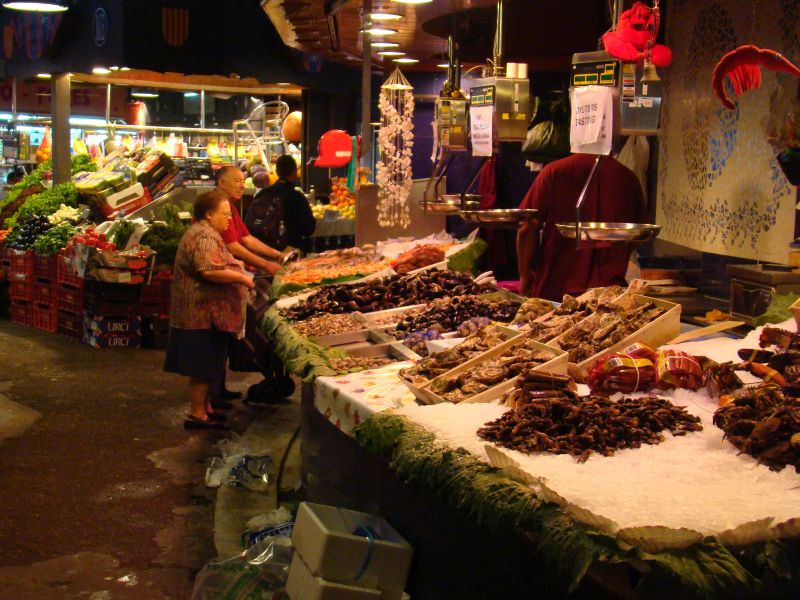 La Boqueria Market in Barcelona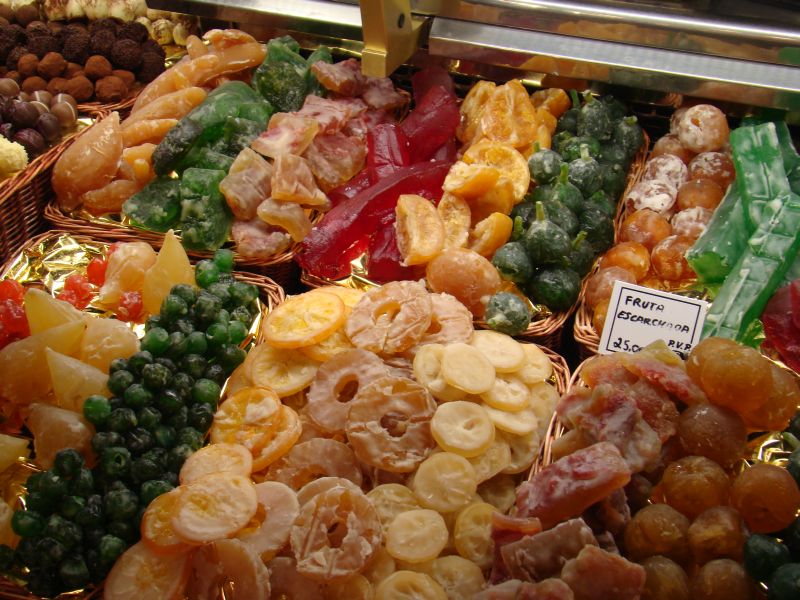 La Boqueria Market in Barcelona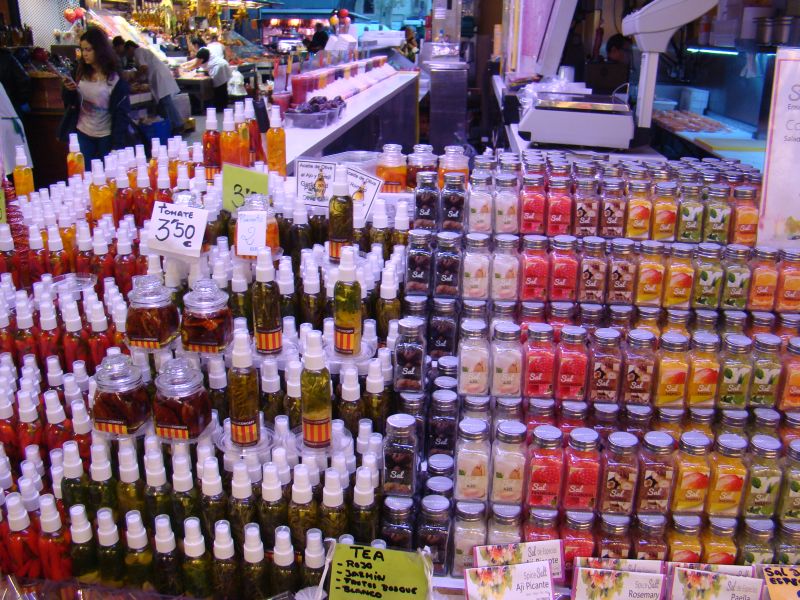 La Boqueria Market in Barcelona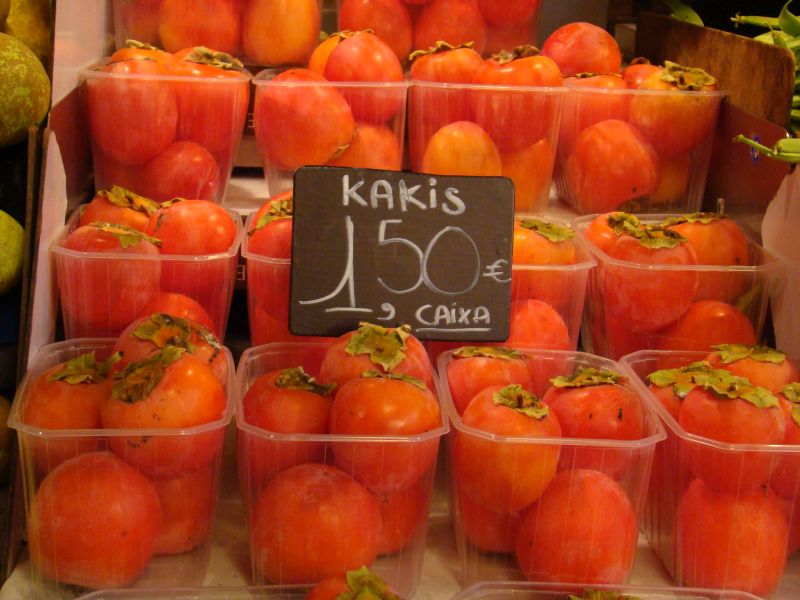 Kakis at La Boqueria Market in Barcelona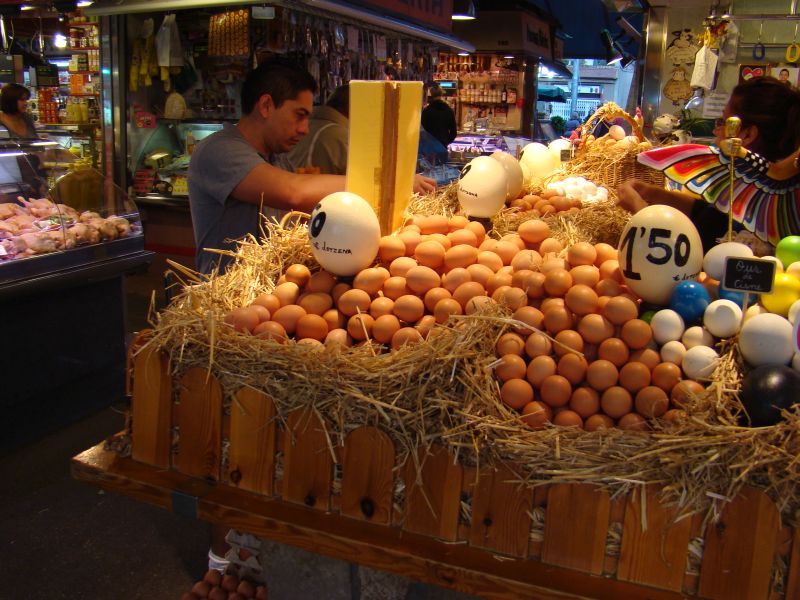 Eggs at the market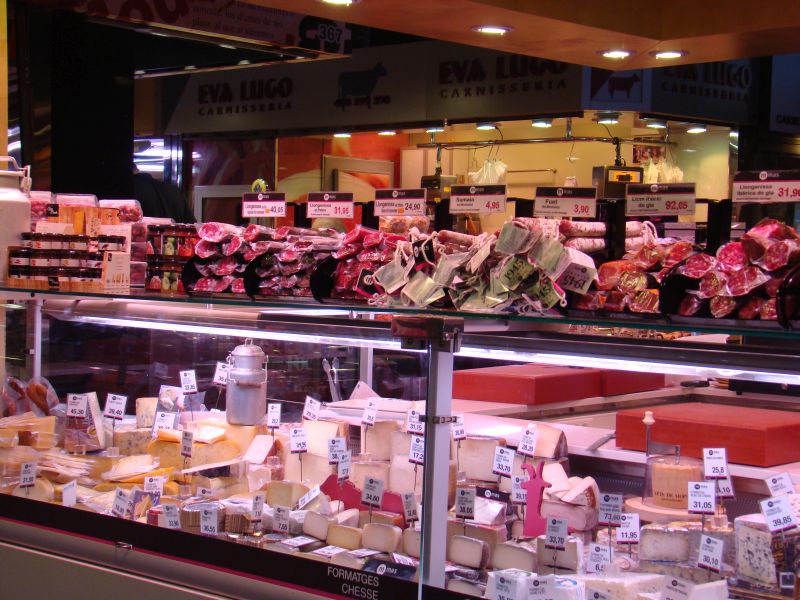 Cheese stand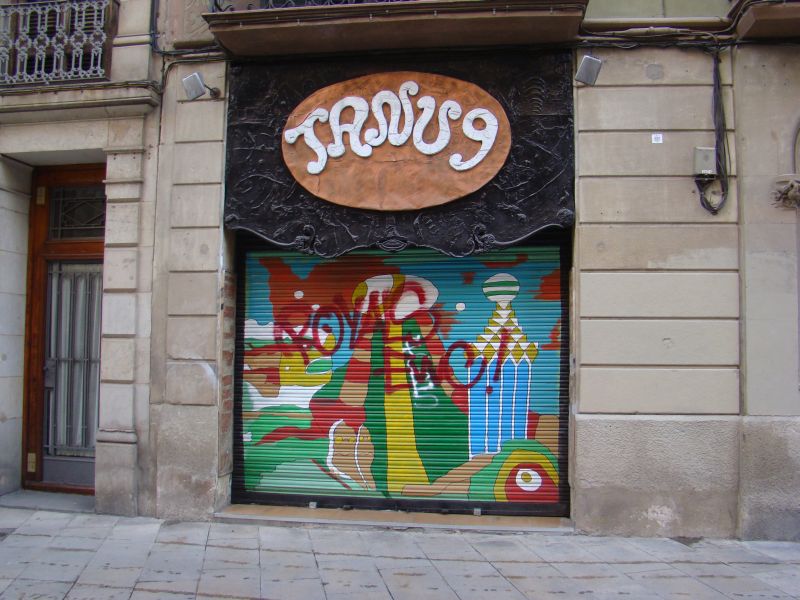 Some street art in Barcelona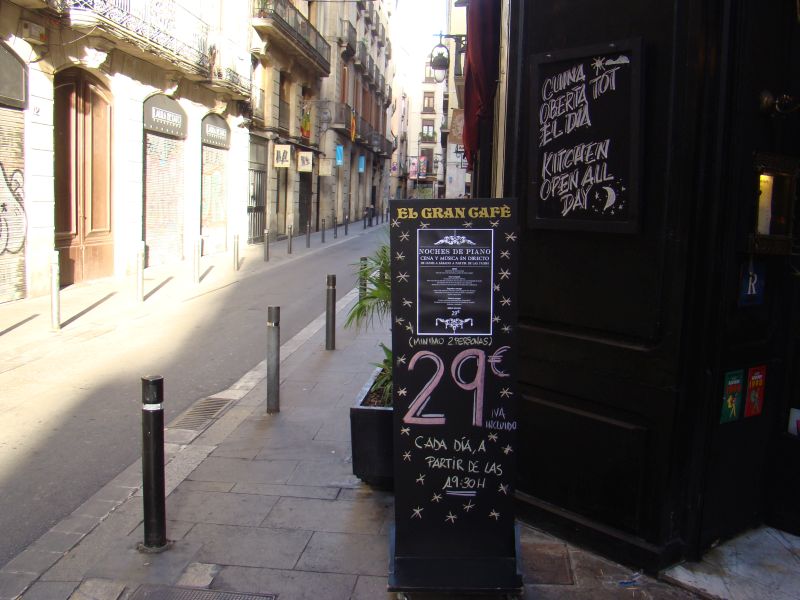 El Gran caffe in Barcelona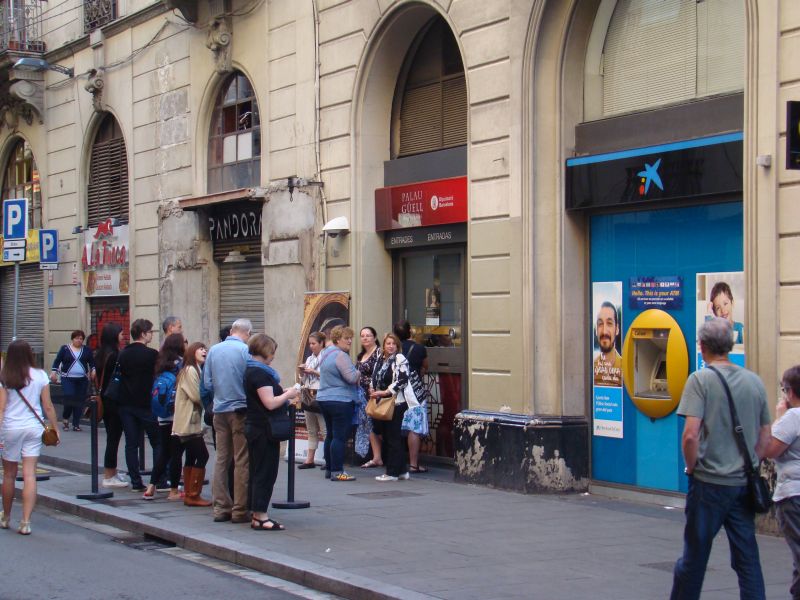 Queue at Palau Guell museum in Barcelona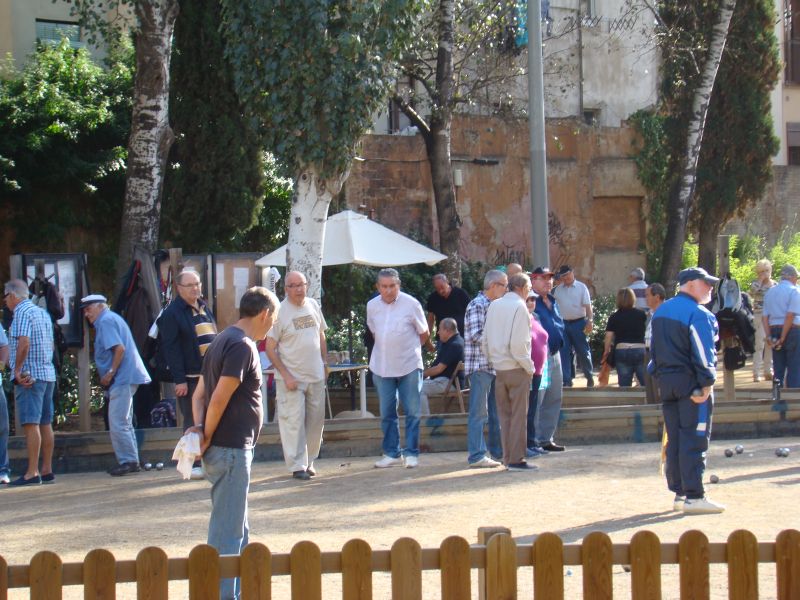 Old-timers getting fun near La Sagrada Familia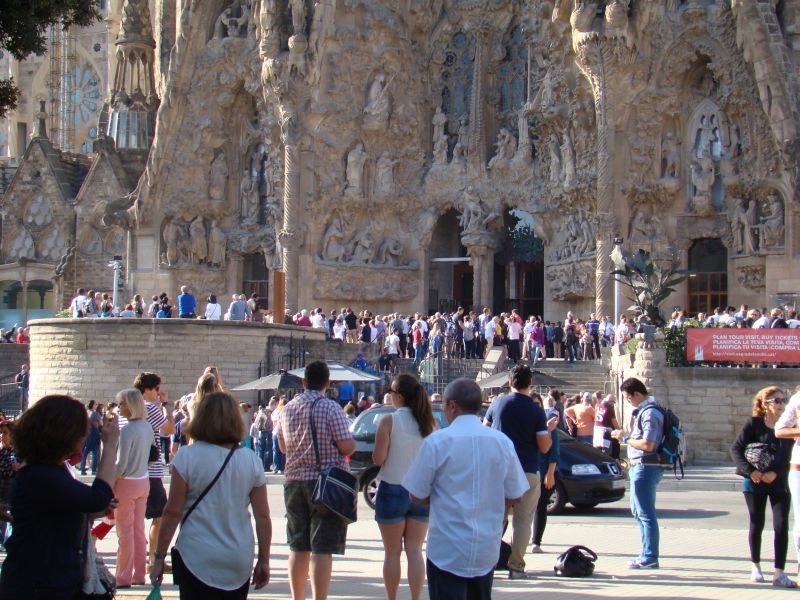 Queue to La Sagrada Familia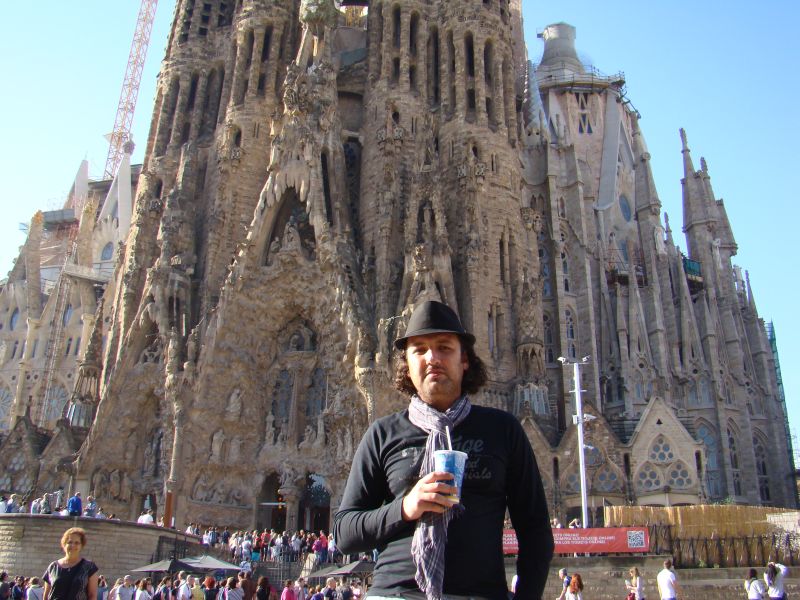 Author of this blog captured near La Sagrada Familia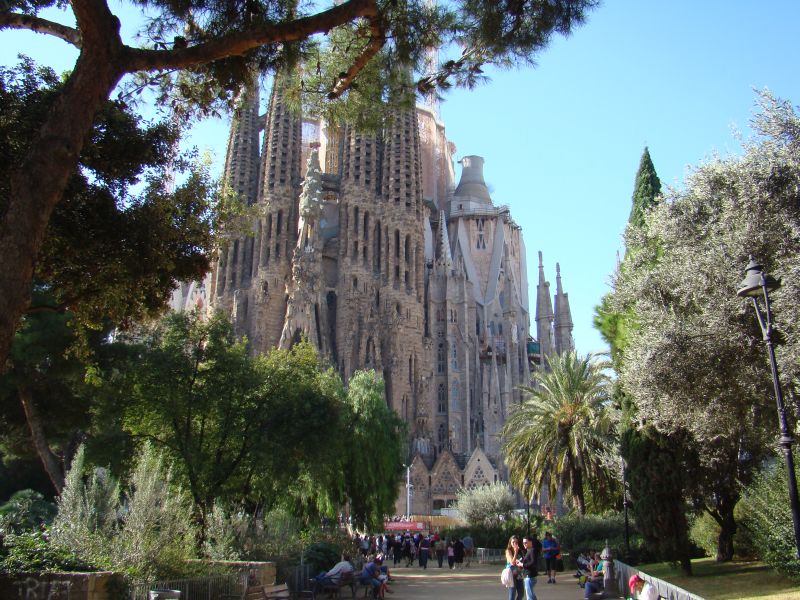 La Sagrada Familia from distance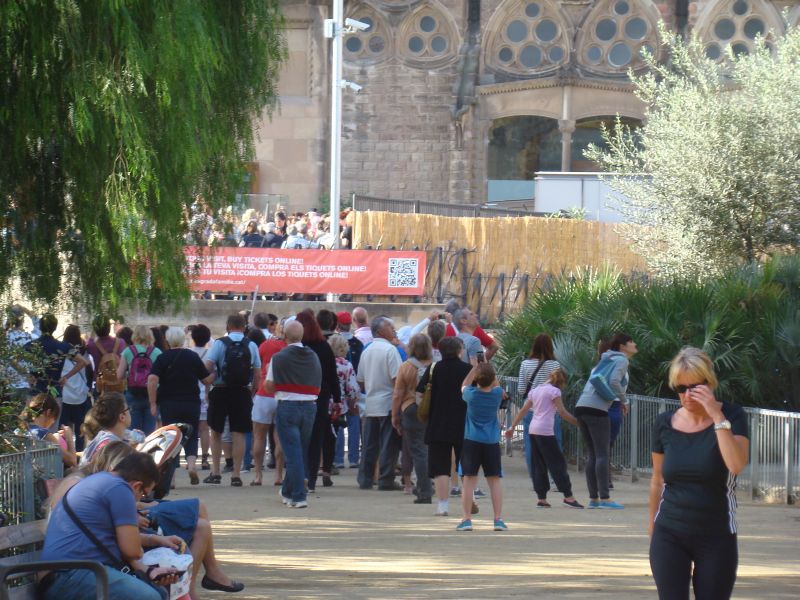 A very long queue wanting to enter La Sagrada Familia
About 

Park Güell
The Park Güell is a public park system composed of gardens and architectonic elements located on Carmelo Hill, in Barcelona (Spain). Carmelo Hill belongs to the mountain range of Sierra de Collserola — the Parque del Carmelo is located on the northern face. Park Güell is located in La Salut, a neighborhood in the Gràcia district of Barcelona. With urbanization in mind, Eusebi Güell assigned the design of the park to Antoni Gaudí, a renowned architect and the face of Catalonian modernism. The park was built between 1900 and 1914 and was officially opened as a public park in 1926. In 1984, UNESCO declared the park a World Heritage Site under "Works of Antoni Gaudí".
http://en.wikipedia.org/wiki/Park_G%C3%BCell 
About La Boqueria
The Mercat de Sant Josep de la Boqueria, often simply referred to as La Boqueria, is a large public market in the Ciutat Vella district of Barcelona, Catalonia, Spain and one of the city's foremost tourist landmarks, with an entrance from La Rambla, not far from the Liceu, Barcelona's opera house. The market has a very diverse selection of goods.
http://en.wikipedia.org/wiki/La_Boqueria
About Sagrada Familia
The Basílica i Temple Expiatori de la Sagrada Família  is a large Roman Catholic church in Barcelona, Spain, designed by Catalan architect Antoni Gaudí (1852–1926).
Although incomplete, the church is a UNESCO World Heritage Site, and in November 2010 Pope Benedict XVI consecrated and proclaimed it a minor basilica, as distinct from a cathedral which must be the seat of a bishop.
Construction of Sagrada Família had commenced in 1882 and Gaudí became involved in 1883, taking over the project and transforming it with his architectural and engineering style, combining Gothic and curvilinear Art Nouveau forms.
Gaudí devoted his last years to the project, and at the time of his death at age 73 in 1926 less than a quarter of the project was complete. Sagrada Família's construction progressed slowly, as it relied on private donations and was interrupted by the Spanish Civil War, only to resume intermittent progress in the 1950s.
Construction passed the midpoint in 2010 with some of the project's greatest challenges remaining and an anticipated completion date of 2026, the centenary of Gaudí's death.