Paravani lake is a volcanic lake in Georgia, located in Javakheti Plateau between Abul-Samsari and Javakheti Ranges in the Samthske Javakheti region, some 2h 30 minutes drive (around 130 km) from Tbilisi.
In the shores of Paravani lake, there is located famous Phoka monastery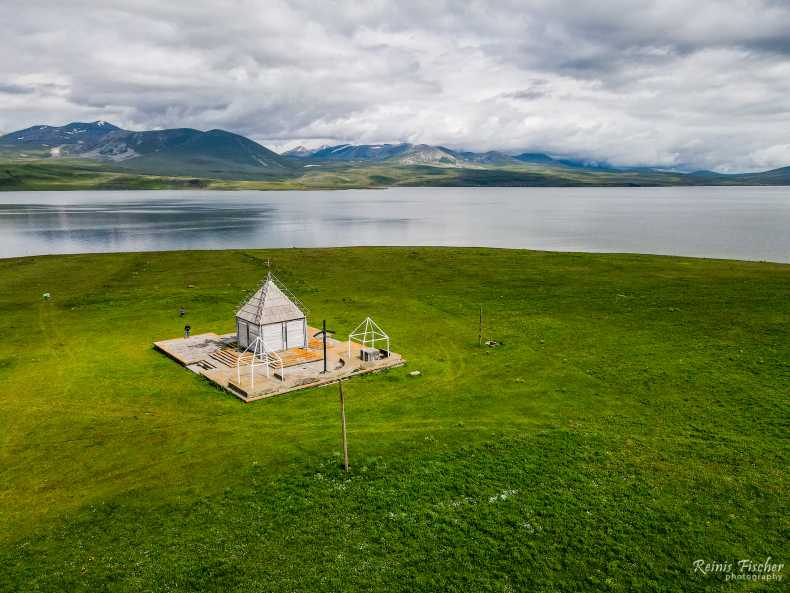 Paravani Lake is located 2,073 m (6,801 ft) above sea level and has a surface area of 37.5 km2 (14.5 sq mi) and a drainage basin of 234 km2 (90 sq mi).
Its maximum and average depths are 3.3 m (11 ft) and 2.2 m (7 ft 3 in) respectively. The volume of the lake is 91,000,000 m3 (3.2×109 cu ft). The water level is low during October and November and is high during May and June.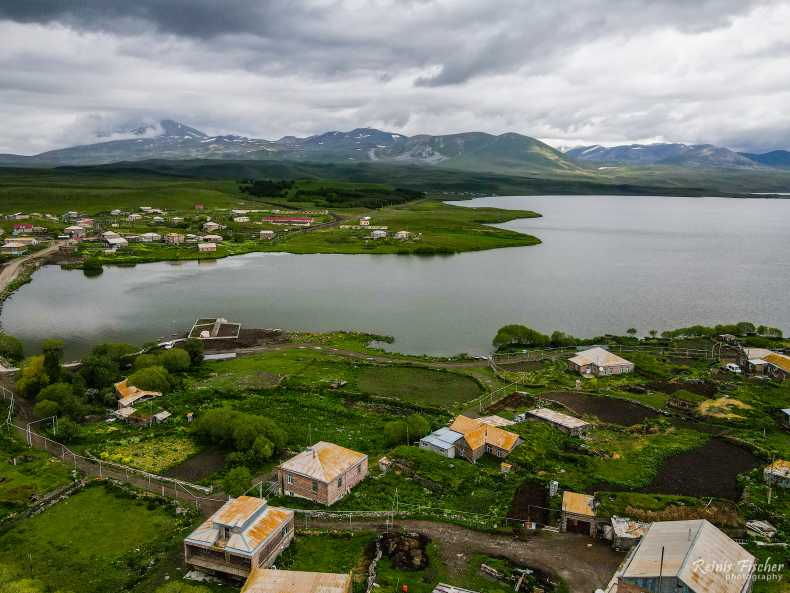 The lake is frozen during wintertime and the thickness of the ice ranges from 47 to 73 cm (19 to 29 in).
In addition to the small rivers of Shaori, Sabadostskali, and Rodionovskis Tskali, the lake gets its water from snow, rain, and underground springs. The river Paravani begins from the southern part of the lake, and connects to the Mtkvari to the right. The lake is a popular destination for fishing.