Welcome to my second restaurant review in Germany. First one happened some 90 km west from Linden. Read Restaurant Bellini In Andernach, Germany. 
Today I will write about a Greek style restaurant Akropolis in a lovely German city of Linden (Province of Hesse). The idea to visit this restaurant arise from our friend who had visited this place many times before.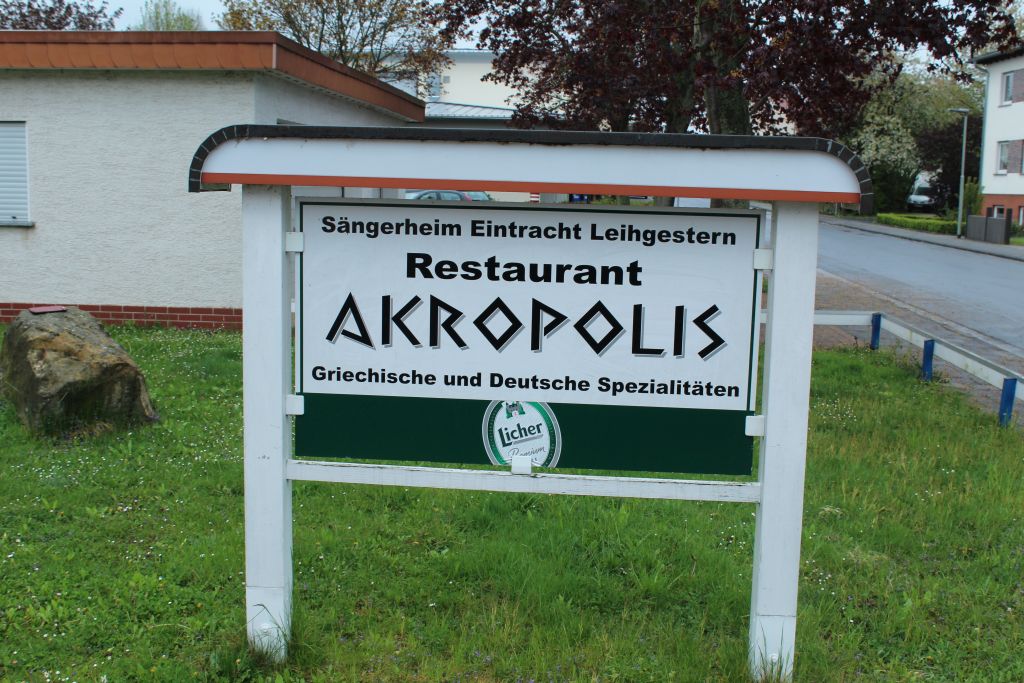 Restaurant Akropolis in Linden, Germany
With my short knowledge of German I can read following from above picture: it serves both Greek and German cuisine here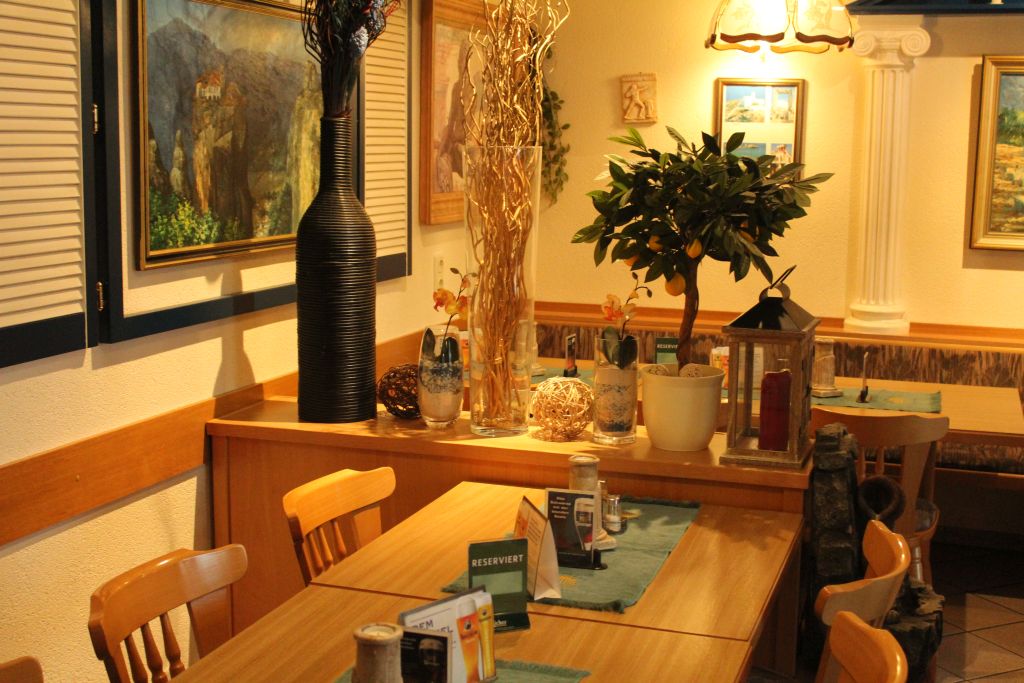 Interior at Akropolis Linden restaurant
Seems that owners have tried to cram restaurant with a lot of elements reminding Greece to give restaurant visitors they have arrived at Greece. Since I have never been to Greece (but would love to go there some day) - It's hard to judge. But I still have this feeling that it might be too overloaded with stuff.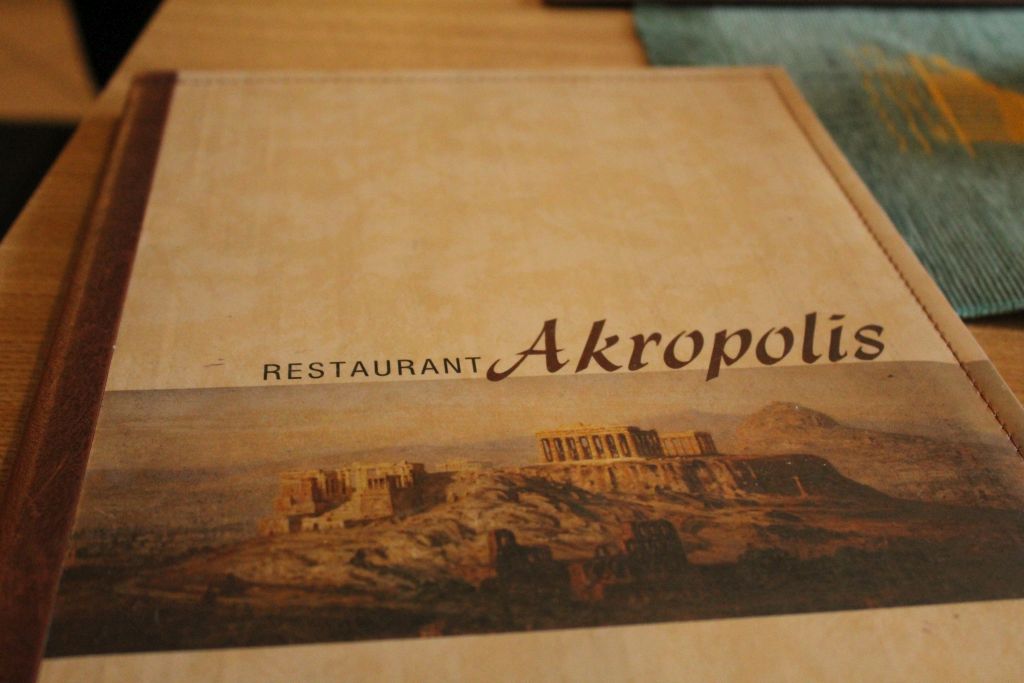 Menu at Restaurant Akropolis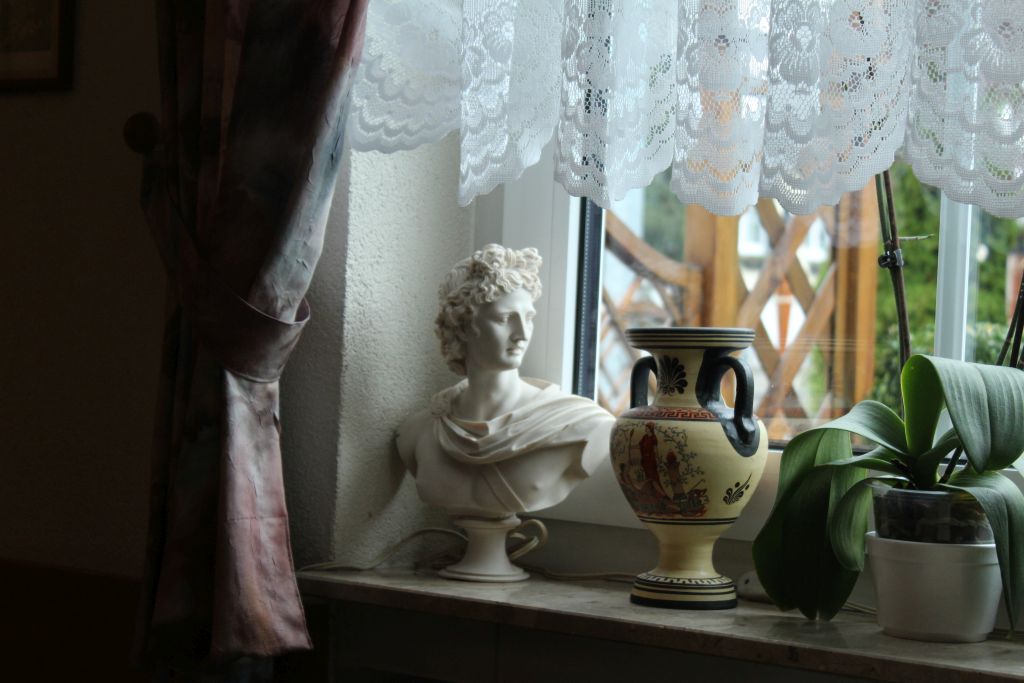 Greek sculpture head and a vase
Aristotle? Dionysus? You name it!. Definitely not Zeus.. my knowledge about Ancient Greece ends here.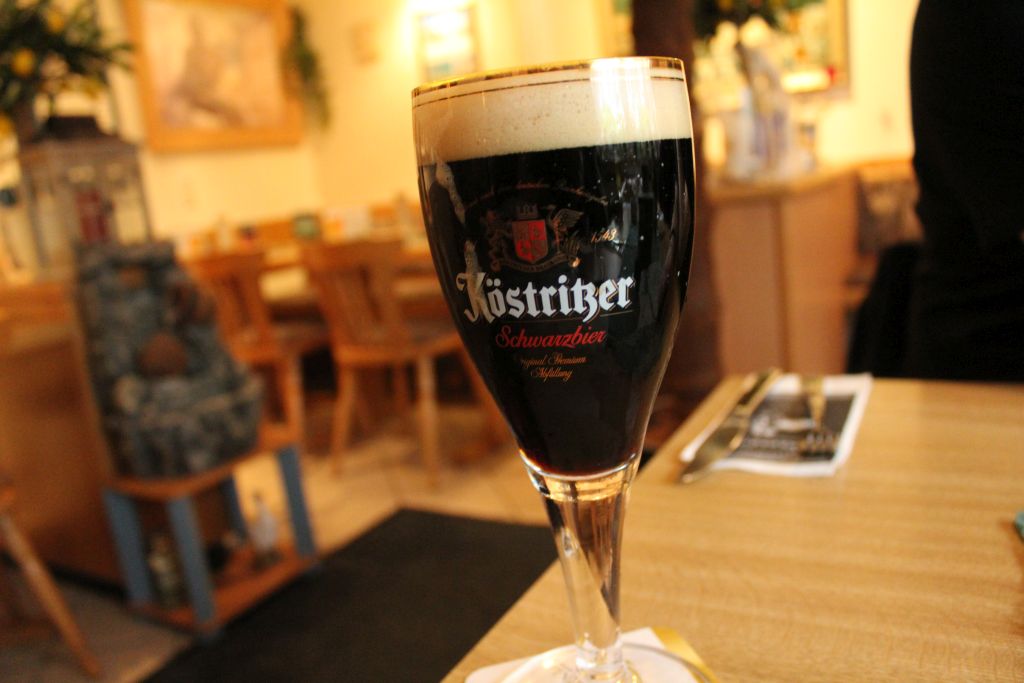 German Black Beer
As our friend informed us - this beer is brought here especially from Eastern parts of Germany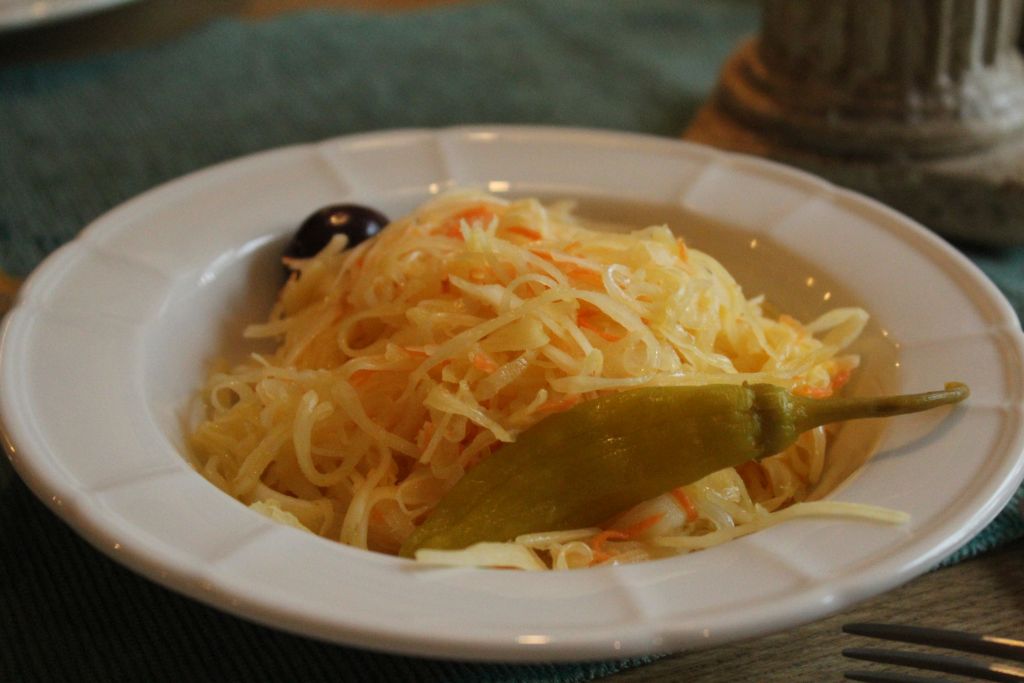 Sauerkraut, olive and a pickled pepper
Something Greek (olive), something German (sauerkraut) and I would even say something Georgian (pickled pepper)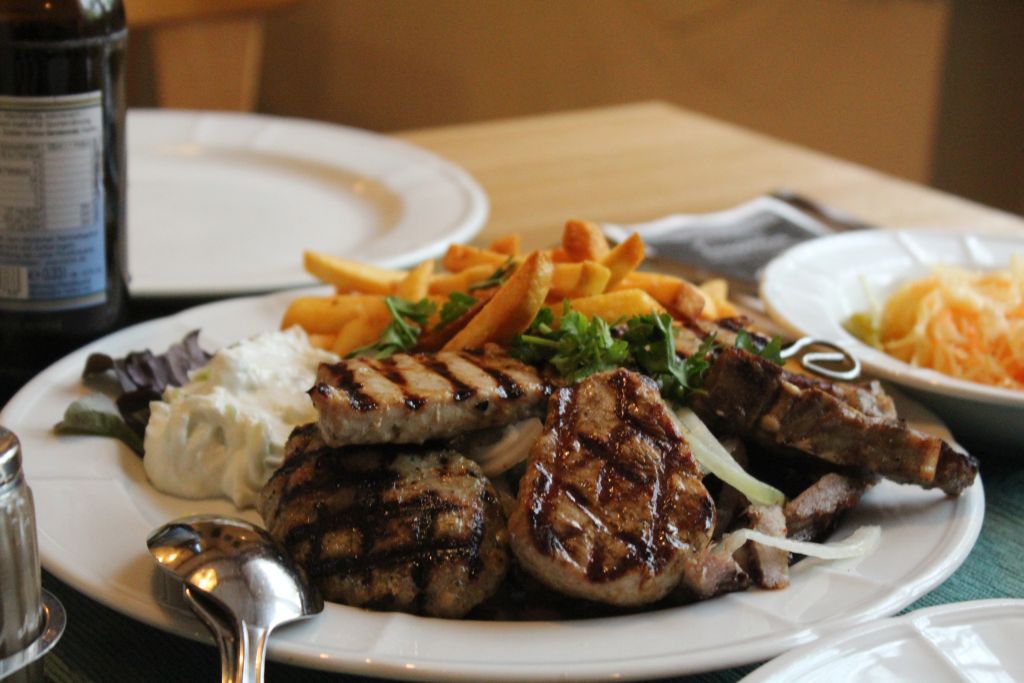 Grilled meat, French Fries and Tzatziki sauce
Really delicious
Interior at Akropolis restaurant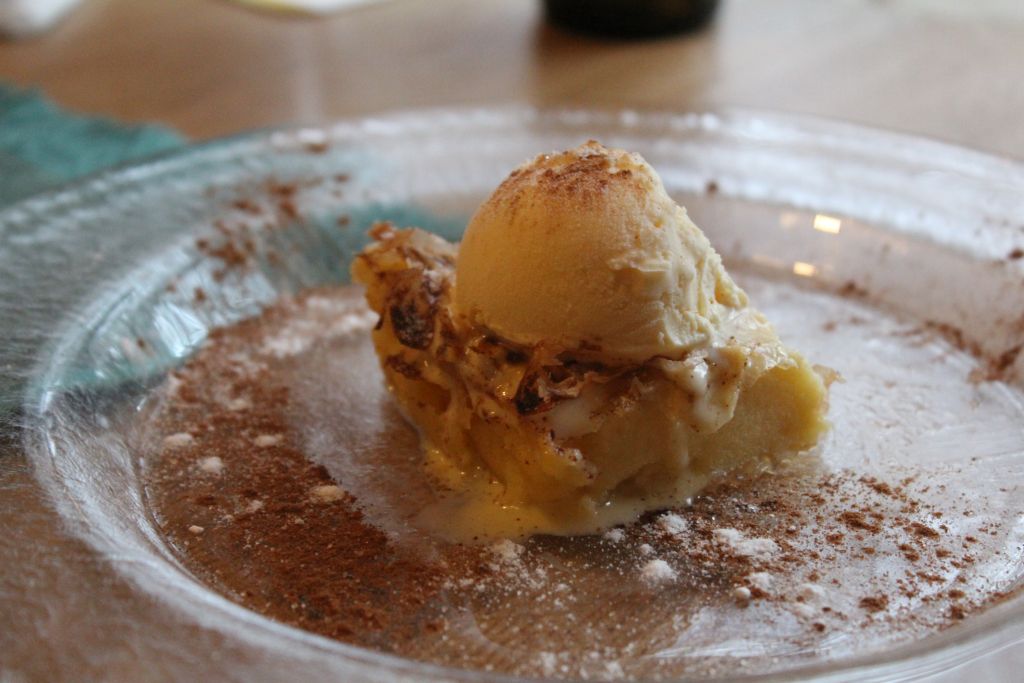 A dessert at Restaurant Akropolis
The bottom line
Restaurant Akropolis is a lovely place in a small German town of Linden (Region of Hesse) - if you are up to for a Greek cuisine  - sure I can recommend this place. Enjoy!