We discovered Rudzisu Stone (Rudzīšu akmens) by accident driving  some remote roads in Latvian countryside. What at start seemed an easy task turned to be a mini hiking tour. Although there is a tourist sign right next to the road some (perhaps you) will need walk to this stone some 500 meters (at least) from that road. You will have a chance to meet some snails, cross two wooden bridges, dive into a spooky forest in case you are up to for this mini hiking tour.
Here are approximate coordinates for this stone: Latvia, Kuldiga district, Laidi municipality, 300 m E from Snepele - Kazdanga road, in small gully 140 m N from Rudzisi.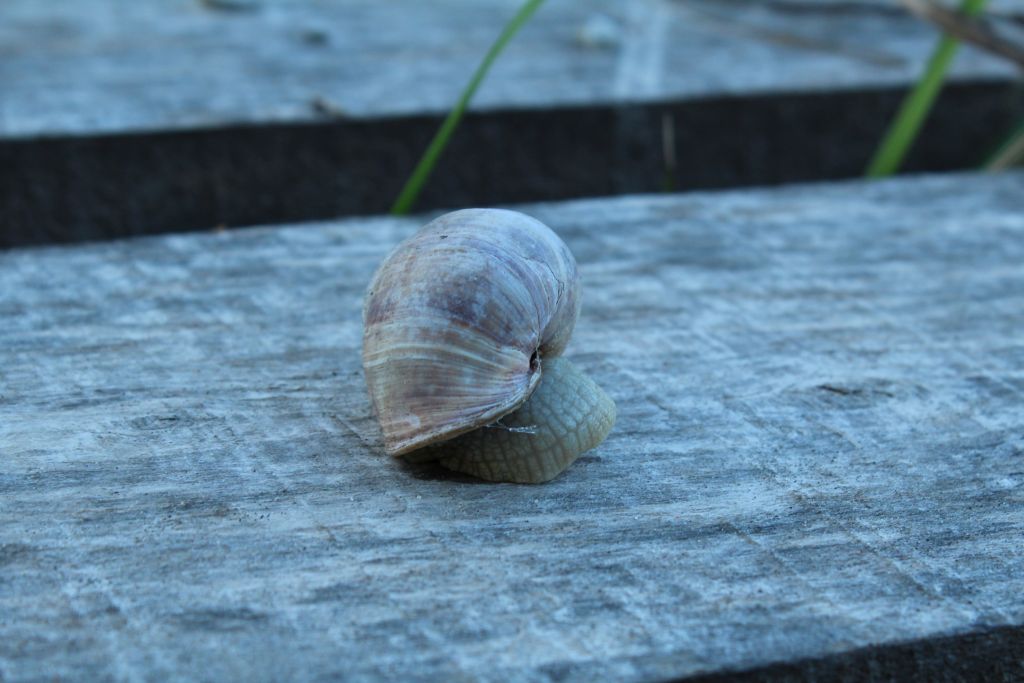 Snails near Rudzisi stone
We met a lot of these small creatures here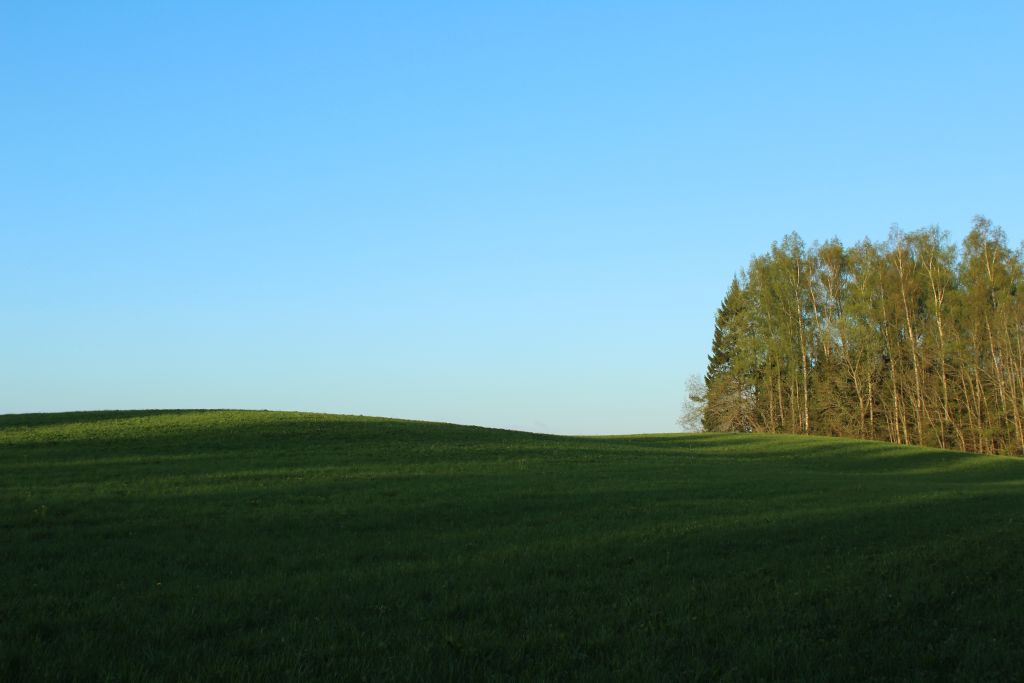 A typical panorama of Latvian countryside
Well I believe the panoramas and little creatures (snails) makes 80% of a trip to Rudzisi stone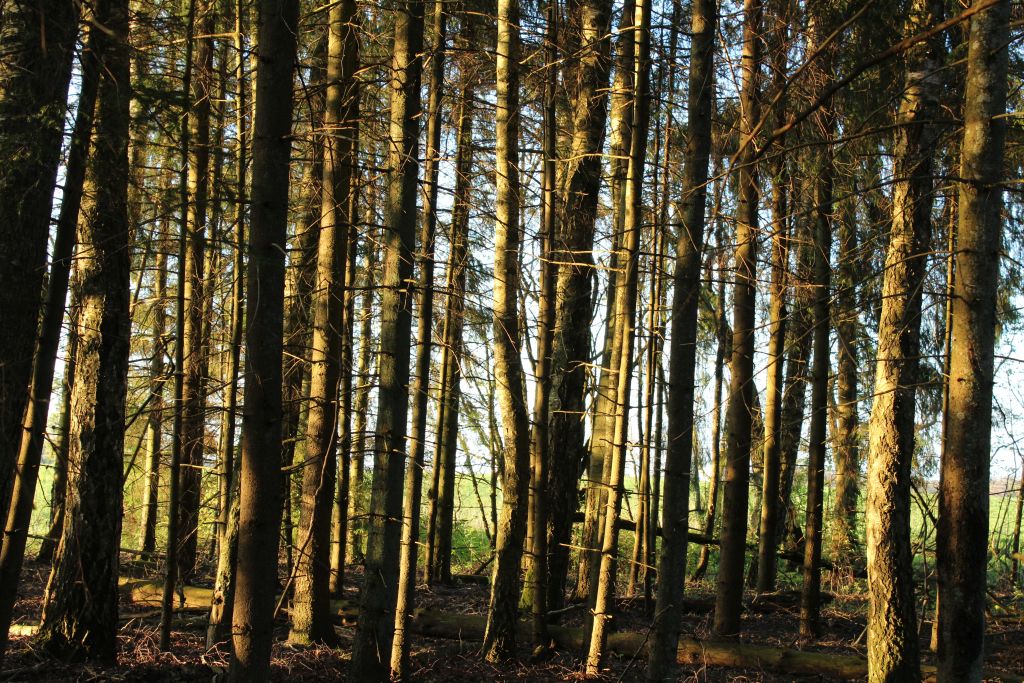 A forest near Rudzisi stone
Since I have been a lot lately into a photography I decided to make a good looking picture of forest.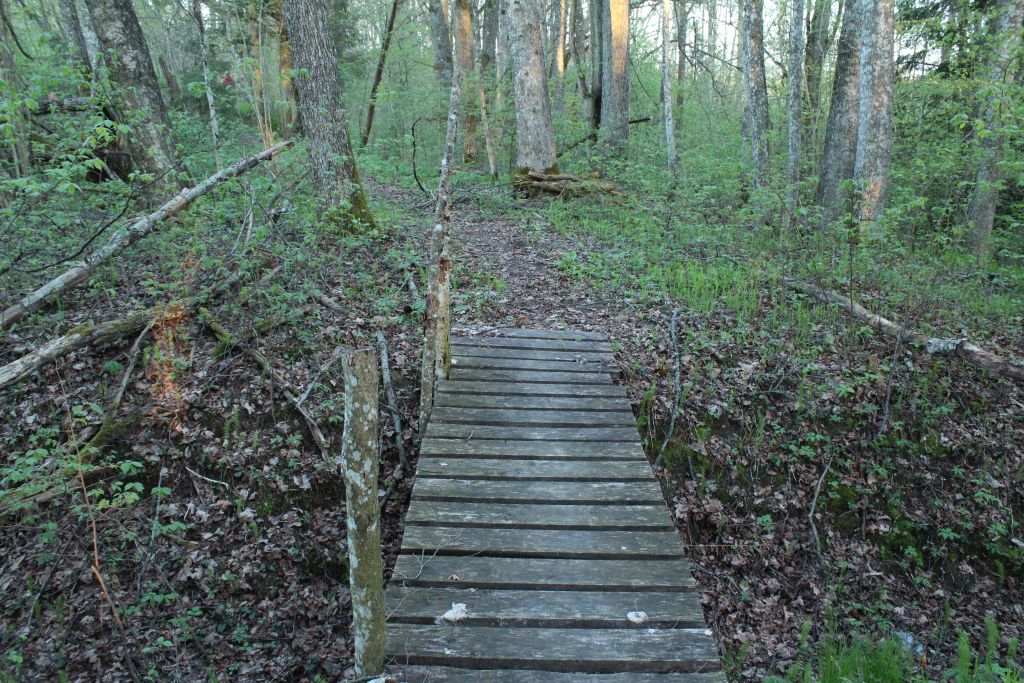 A wooden bridge in the forest
As I said we made some extra 500 meters to reach this stone and in our path we met this lovely wooden bridge as well
Another wooden bridge
As I said - it's not about the stone, but it's more about a good walk.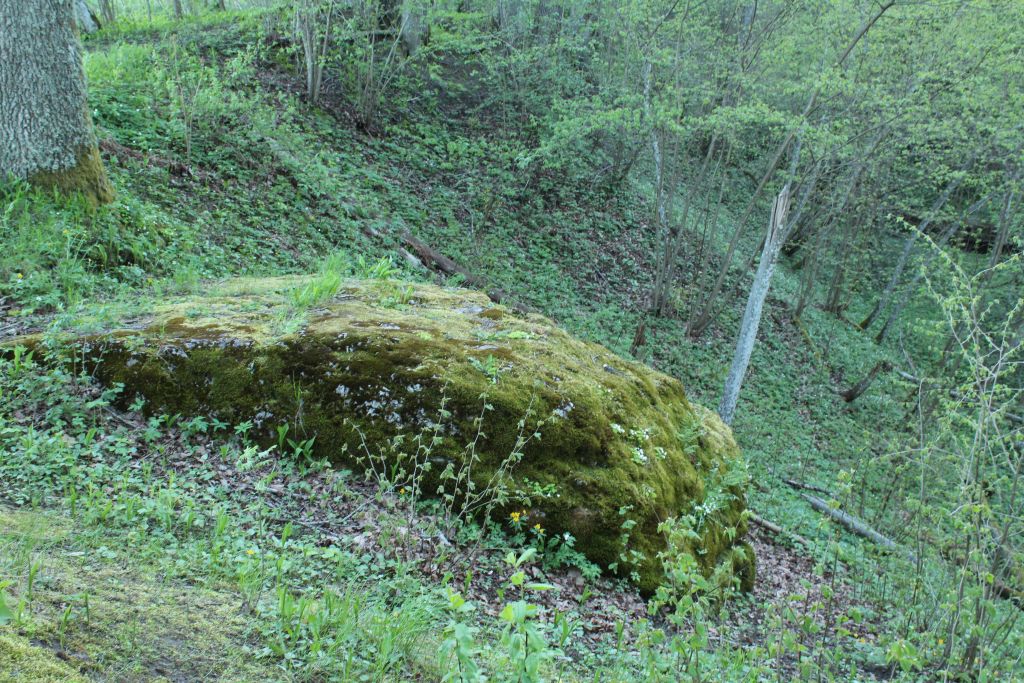 Rudzisi stone
Right, here it is - a giant limestone block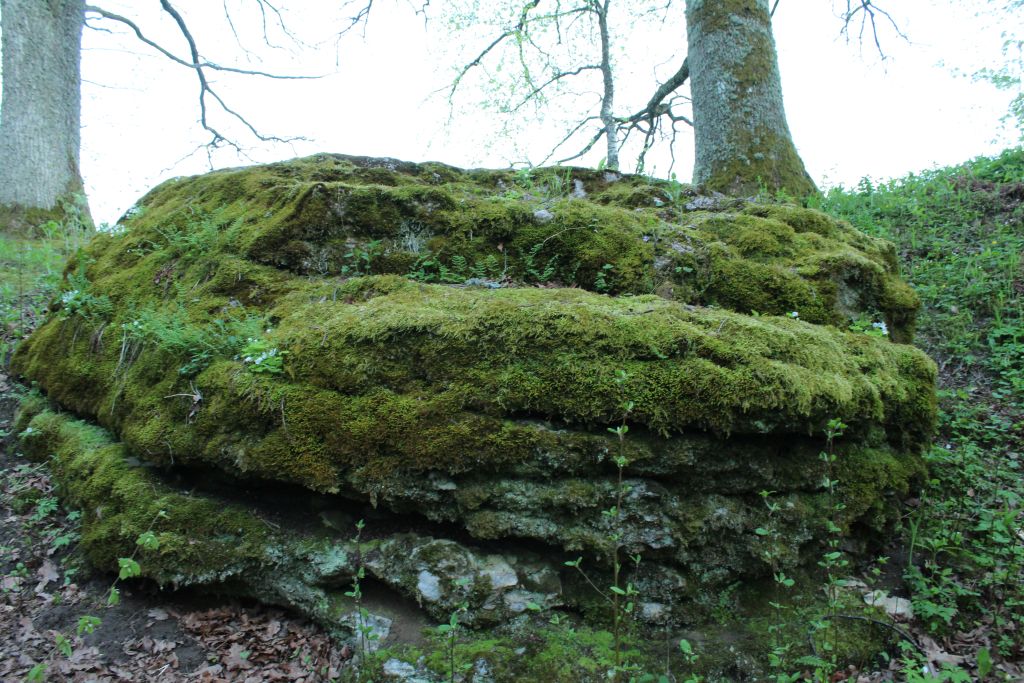 Rudzisi stone
Pretty impressive, right? The moss covered limestone block reminded me a little bit from my recent hiking in Birtvisi canyon (Republic of Georgia)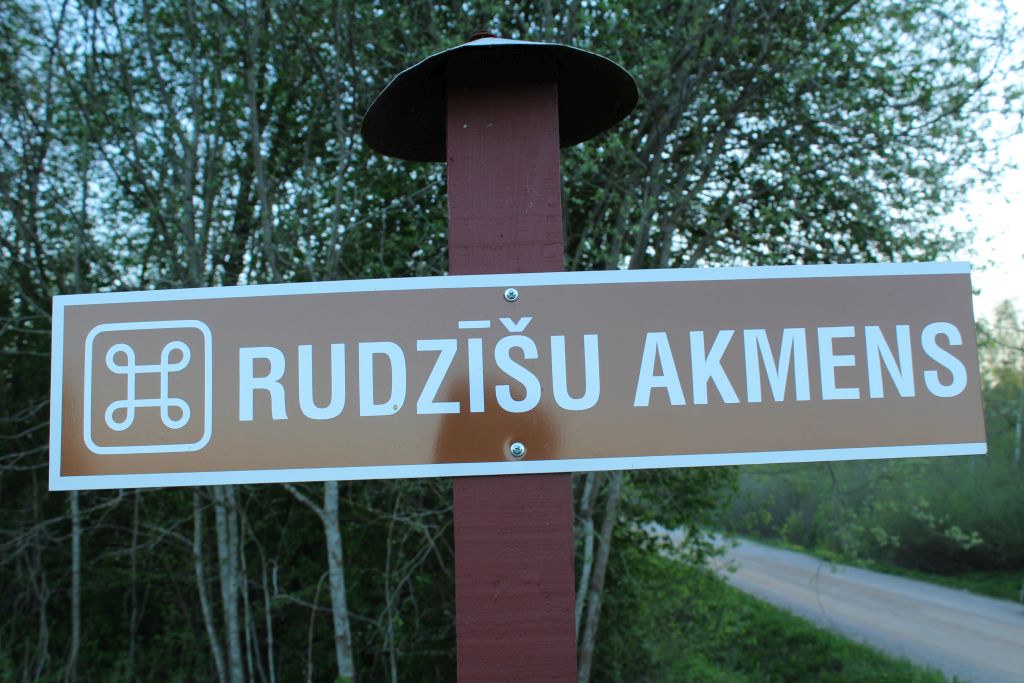 Tourist sign indicating road to Rudzisu stone
Well, they missed to inform you will have to cross some meadow, dive into a forest, cross two wooden bridges, but hey - it's cool.
About Rudzisi stone
Rudzisi stone is a 4,7 m long, 3,6 m wide and up to 2,2 m high Siluric limestone block. It has been rbought by glacier from the area of contemporary Estonia. Limestone is not hardy and in general is crumbled by glacier but here by some conincidence large piece has been preserved.