December 18, 2015 marked another important milestone for Georgia - European Commission agreed to lift visa requirements for Georgian citizens entering European Union.
According to record from European Commission visa free travel will enter in force in 2016.
I have been following Georgia's aspirations and developments entering and joining European organizations probably since day 1, when first arrived to Georgia back in April, 2011, and I believe this is a very important step for Georgia. 
Here are few notes from my blog: Back on 2014 Georgia has signed Association Agreement with European Union after a short time Georgian government announced that Georgia Expects Visa Free Travel to EU by End of 2015 and that actually Georgia Plans To Have Full membership in EU in 5-10 Years.
Now the visa part is formally completed, it's time to look into further steps of joining EU. Who knows, maybe we will see Georgia joining European Union in a decade or so.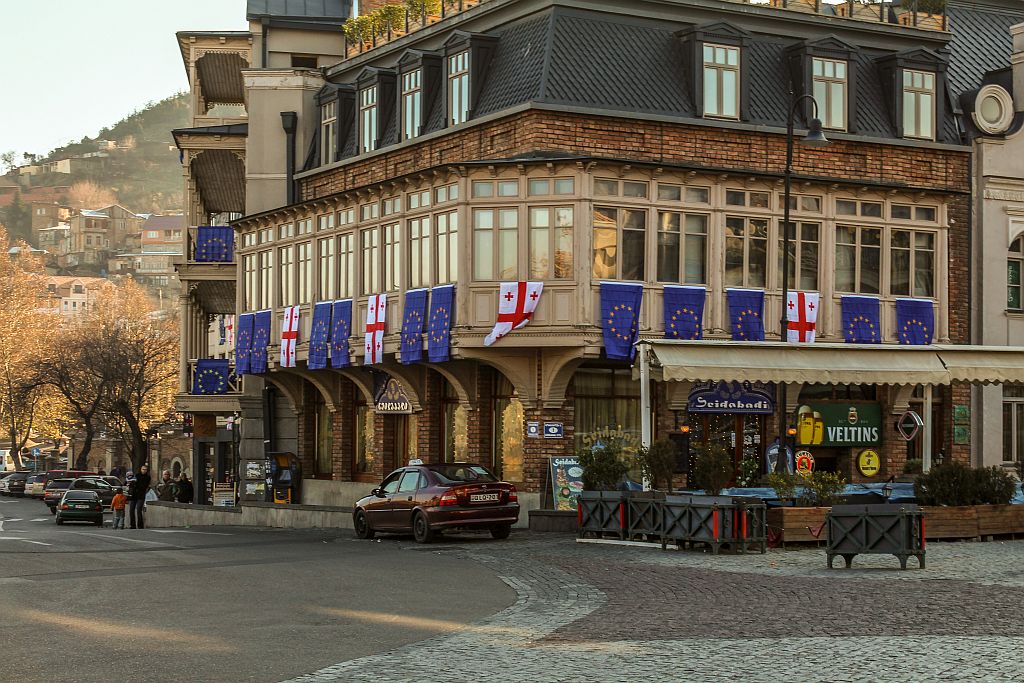 Georgian and European Union Flags in streets of Tbilisi
​I took above picture on December 19, 2015 in the Shardeni (Tbilisi Meidan sqaure). 
Now, let me share the joy of Georgian people, as I believe this is a huge step. Probably we will see more Georgian tourists across European cities, and I believe cheap flight from Kutaisi airport carried by Wizzair will help that to happen. Well, done!
Commission Progress Report: Georgia meets criteria for visa liberalization
Following the positive assessment of the progress report and taking into account the overall EU-Georgia relations, the Commission will present in early 2016 a legislative proposal to the Council and the European Parliament to lift visa requirements for Georgian citizens holding a biometric passport.
The visa-free travel will apply to all EU Member States, except for Ireland and UK, as well as the four Schengen associated countries (Iceland, Liechtenstein, Norway and Switzerland). The exemption from visa requirement concerns only short-stays, up to 90 days in any 180-day period for business, touristic or family purposes.