As already mentioned in one of my previous posts - Azerbaijan is aimed to build artificial island archipelago called Khazar Islands with worlds largest building on it - Azerbaijan Tower. Estimated cost for such a mega project is 100 bln USD, which is more than total of Azerbaijan's GDP.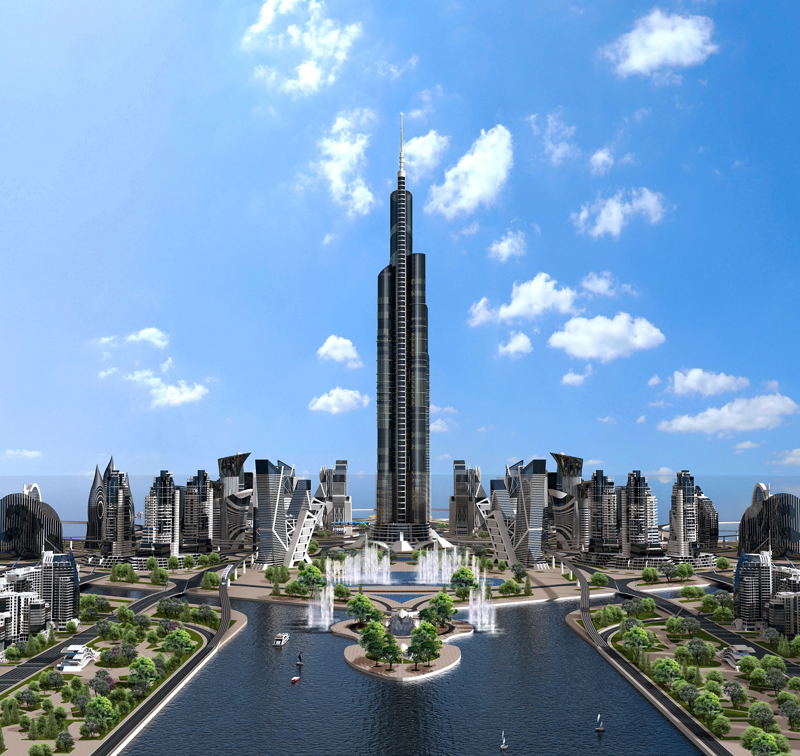 The cost of Azerbaijan Tower will be 3 bln USD: The $3 billion tower is to be the centerpiece of the Khazar Islands, a $100 billion city of 41 artificial islands that will spread 3,000 hectares over the Caspian Sea.
The city is being planned to house 1 million residents, contain 150 schools, 50 hospitals and daycare centers, numerous parks, shopping malls, cultural centers, university campuses, and a Formula 1 quality racetrack.
All of these facilities are planned to be able to withstand up to magnitude 9.0 earthquakes. The city will be equipped with 150 bridges and a large municipal airport to connect the islands to the mainland
http://en.wikipedia.org/wiki/Azerbaijan_Tower Construction
Construction works on the Azerbaijan Tower is set to begin in 2015 and will be completed around 2019. The Khazar Islands are scheduled to be finished between 2020 and 2025.
Interesting what will be GDP in Azerbaijan in 2019 as well in 2025?