Dedoplistskaro is a small town in Kakheti, Georgia with a population of about 6,000. Distance to Tbilisi about 130 km, about 2 hour drive. 
I first had an idea of buying a house in Dedoplitskaro a few years ago, back then I was researching the whole of Georgia and Dedoplitskaro stayed the top of the list because the buying price seemed one of the lowest in the country. When speaking with locals (not from Dedoplitskaro) - I was told that the place is not good, with snakes, earthquakes, and a lack of drinking water. 
Cannot either confirm or deny. Snakes? Probably, the city and nearby area are located on Shiraki plain, which is kind of like a desert. Earthquakes? They do happen, quite frequently in Georgia. Lack of drinking water? This might be a problem, but maybe a borehole is an option? These are the questions we should clarify, before moving on, I guess. And the simple ones - electricity, gas.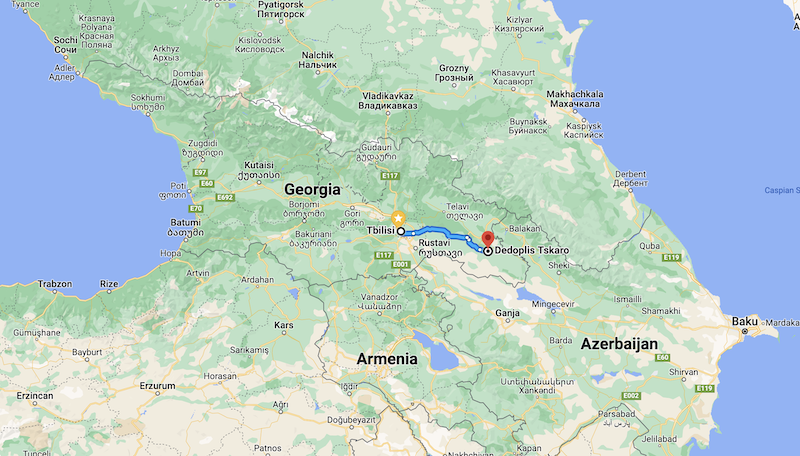 As we had other priorities in life, we didn't buy anything here.
About a year ago, a German friend took me on a trip to Vashlovani, Eagle canyon, and even some abandoned Soviet airfield in Big Shiraki. I had a chance to enjoy the Georgian desert, which is very awesome, a lot of foreigners come here for a trip, reaching Chachuna managed area and staying overnight at a former Soviet scientist camp, which is some 30 km from Dedoplitskaro town, is worth a million already. Met Germans, Frenchs and some Aussies. 
Here I made a short video from our trip there: Vashlovani Trip
We have made several other trips to Dedoplitskaro and area, lately enjoy the Eagle canyon a lot. Seeing that the area is quite popular among foreign tourists, we have this little idea, maybe, just maybe this is an option buying a house with some plot of land, having a little garden with a beautiful view overlooking some canyon. 
Here I made another video from the Eagle Canyon
And I decided to check what is there for offer, headed to ss.ge and here is what I found: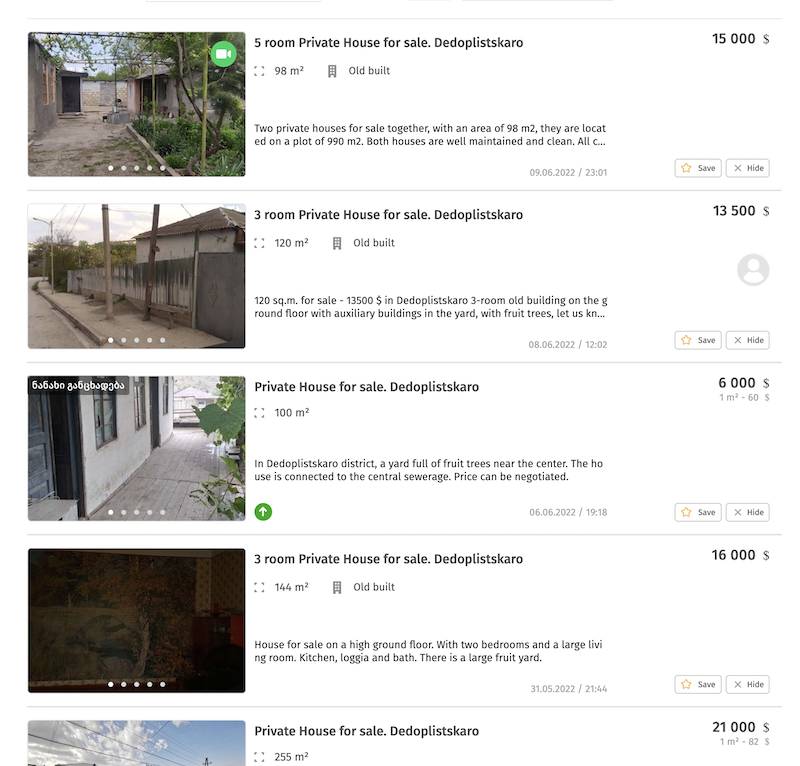 There were some 9 listing online when I checked (June 2022) the average sell price is closer to $15,000. there were listings starting $6,000 (not sure is if for real, maybe just to grab your attention) for some bad, a lot of investment asking properties up to $30,000 for a decent looking house in Dedoplitskaro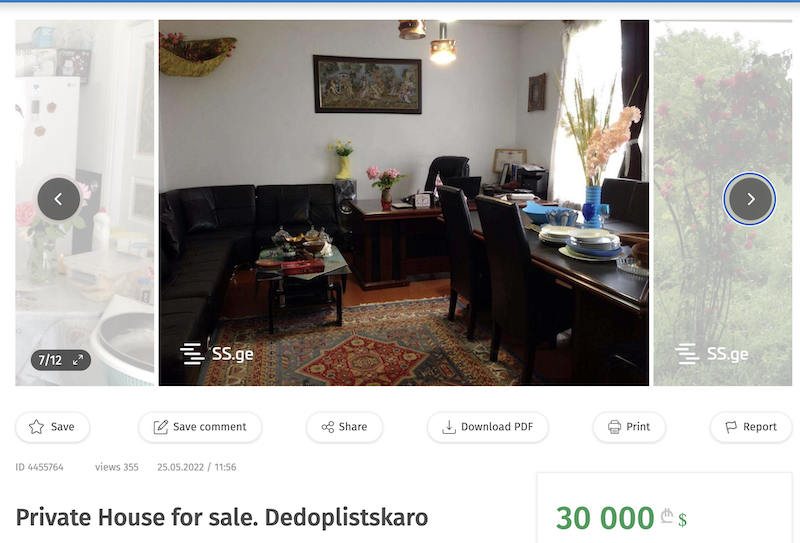 The deal for $30,000 looked like a guest house in a good shape - kind of a good deal already for persons interested in running a small family hotel, listing on Airbnb. Quite a good option, and if you could bargain down a few thousand - amazing opportunity,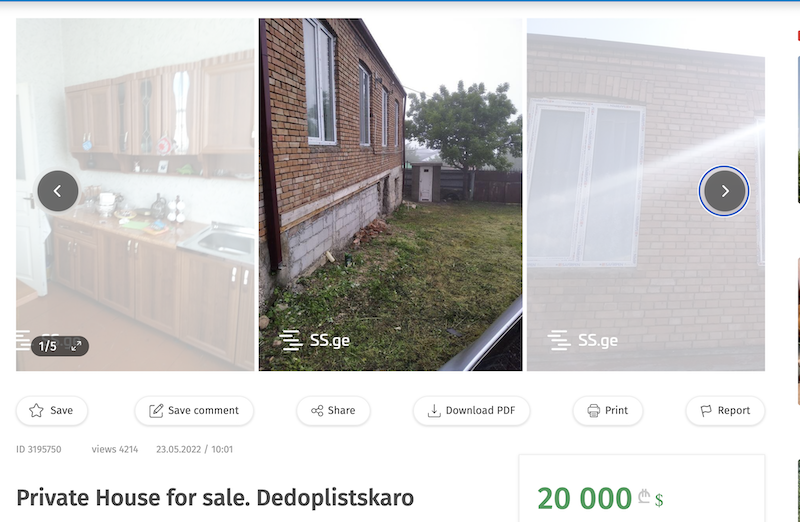 Some houses are in pretty good shape, are available for $20,000. This one particular also looked like a mini-hotel.
As our main goal is buying a property for ourselves, not running Airbnb, I think we could look at properties even cheaper, say in the range of $10,000-$15,000 as we are ready to fix up, do some paint job, replace windows e.t.c.
It seems that there is some tourism potential for Dedoplitskaro and the area, the city itself might not be so attracivtive, there are not many restaurants or entertainment available but could be used as a base for further exploration. An Airbnb seems an option. 
Interested in buying property in Dedoplitskaro, Tbilisi, or any other part of Georgia? I ran a small company specializing in Property management in Tbilisi, buying, renting, and subletting. Fill out the form below to get in touch