Dairy Manor (Piena Muiža in Latvian) Berghof is located in the remote Latvian village of Sieksāte some 160 km from capital Riga. This manor complex serves a hotel, retaurant, museum and a lovely park.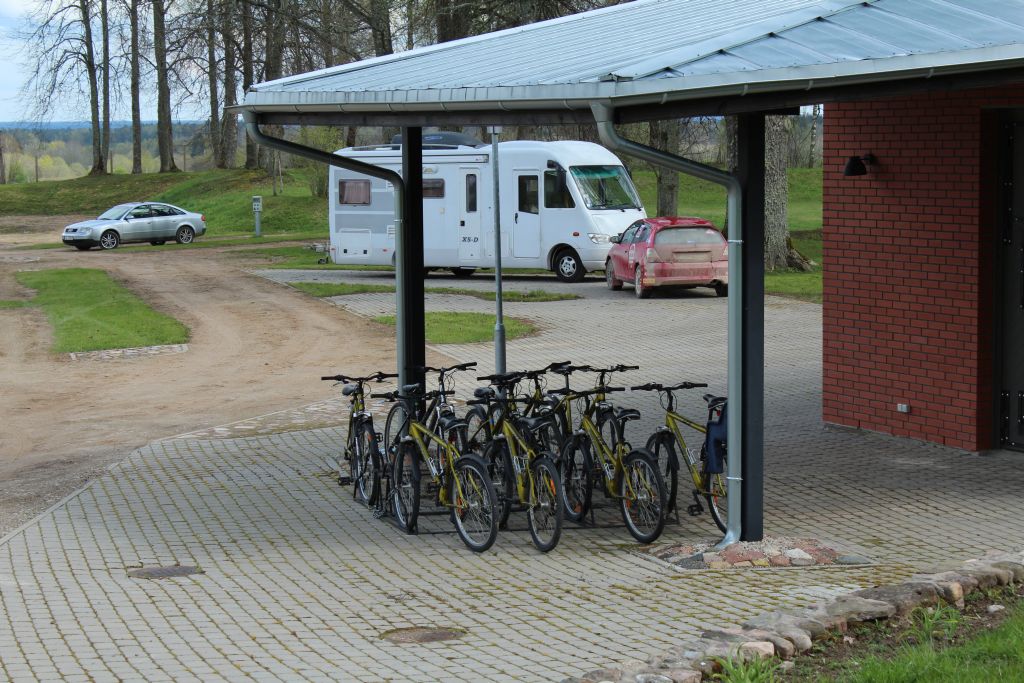 Bicycle parking at Berghof
Some (perhaps you) can rent a bicycle here and enjoy a lovely ride around this manor complex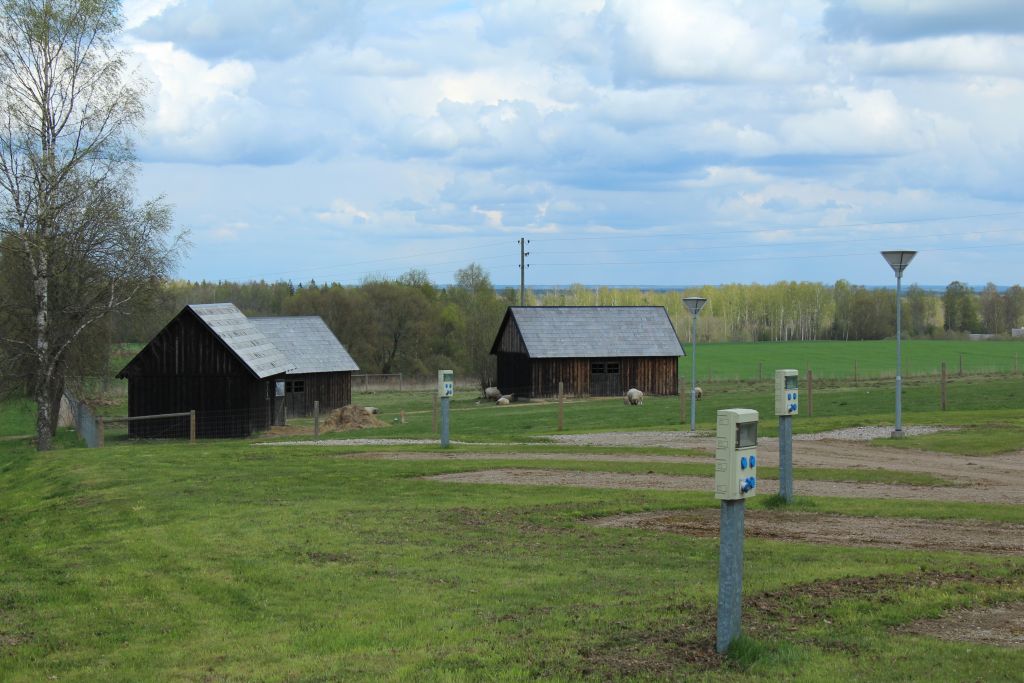 Camper parking at Berghof
Dairy Manor Offers 17 well-equipped campers and daravan pitches and facility house, thus enabling travellers to spend holidays as close as possible to nature, at the same time having all comfort options of the Manor. Picturesque landscapes and pastures, centennial alley planted in the time of Baron, murmur of the leaves in the autumn inspire you to leave the city buzz and step towards the nature. To watch the morning dew in the rising sun, listen to the birds` warble, to please eyes with red deer on the pasture grounds of the Manor, or pet the little sheep.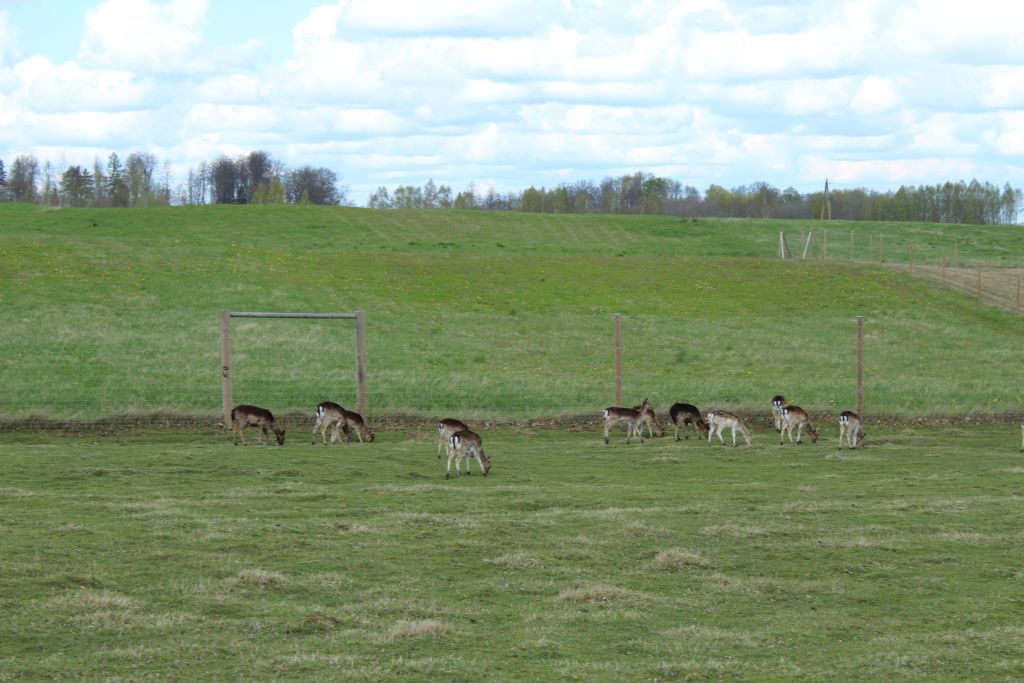 Deers at Berghof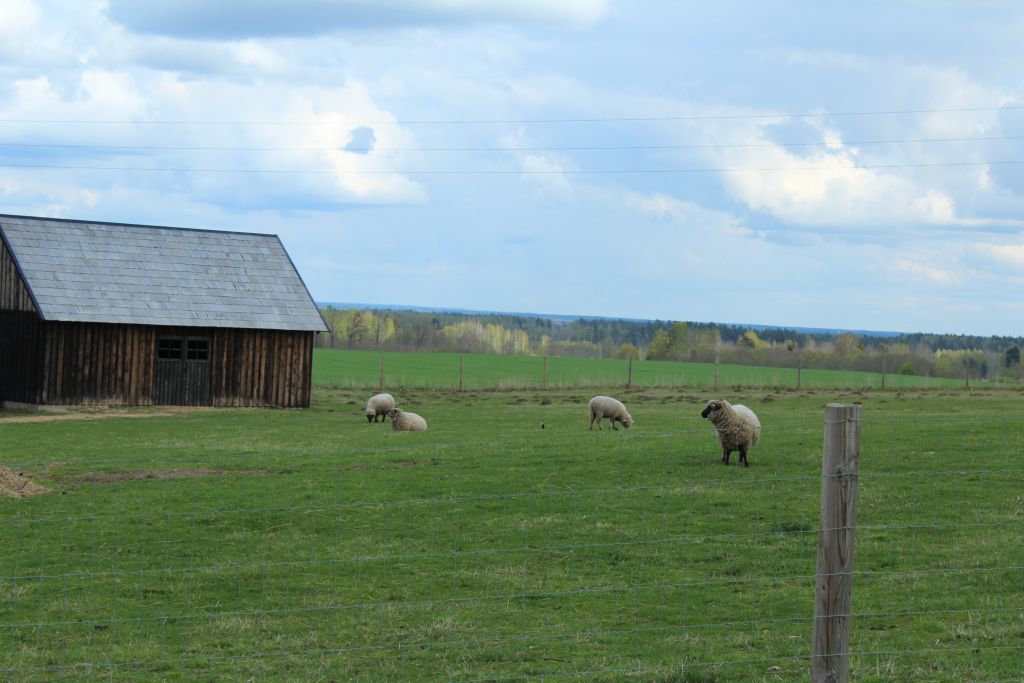 Sheep at Dairy Manor Berghof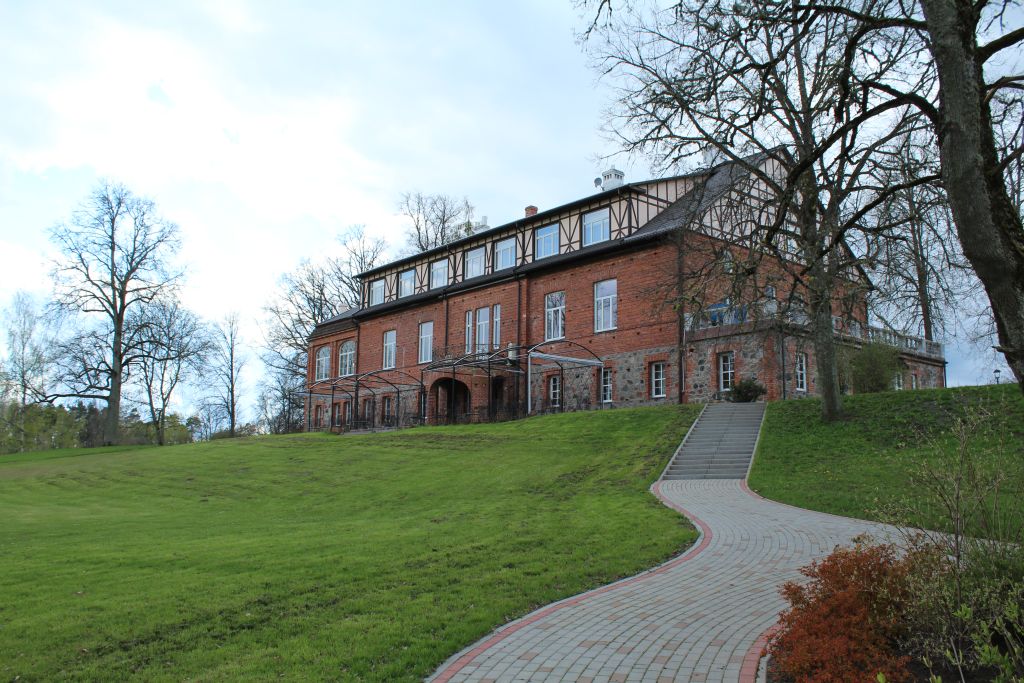 Dairy Manor Berghof from back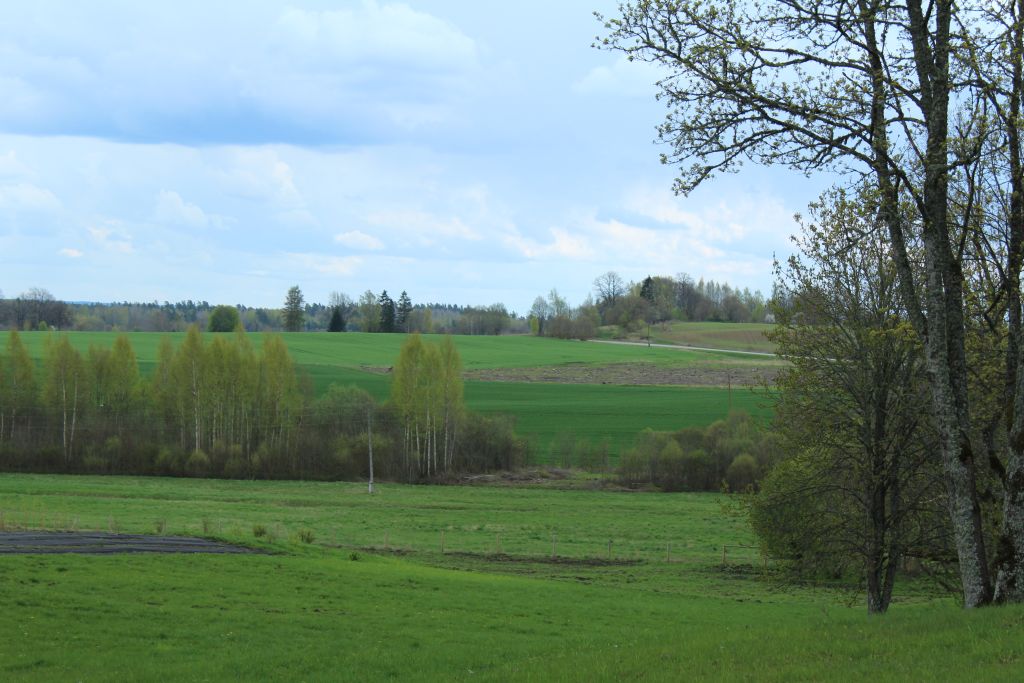 A typical Latvian countryside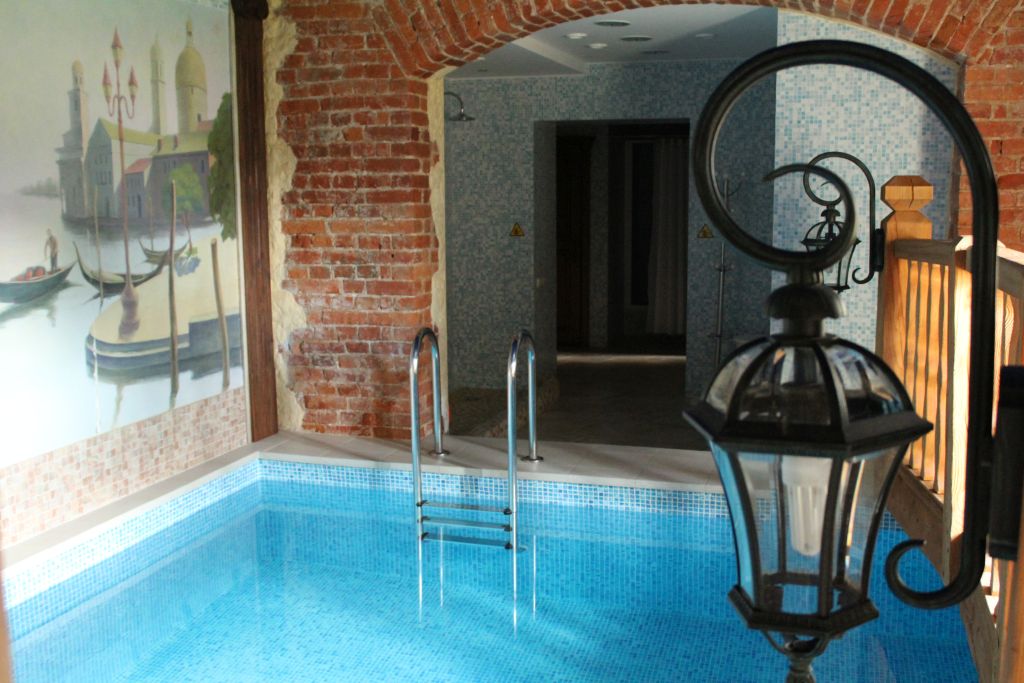 Sauna and pool inside Hotel Berghof 
From official website (see bellow) - For those who love banya and sauna, we also have something in mind. Our White Sauna and our Black Banya, nurtured in creative thoughts and built personally by the Bath Mater of the manor. The professional knowledge of the Master  reunites with the traditions of our ancestors, letting everybody to enjoy the purifying and strengthening bath ritual. Bath and banya rituals in the Milk Manor are more than just a warming and sweating. Step by step they lead you into uncharted inner world where you discover your harmony.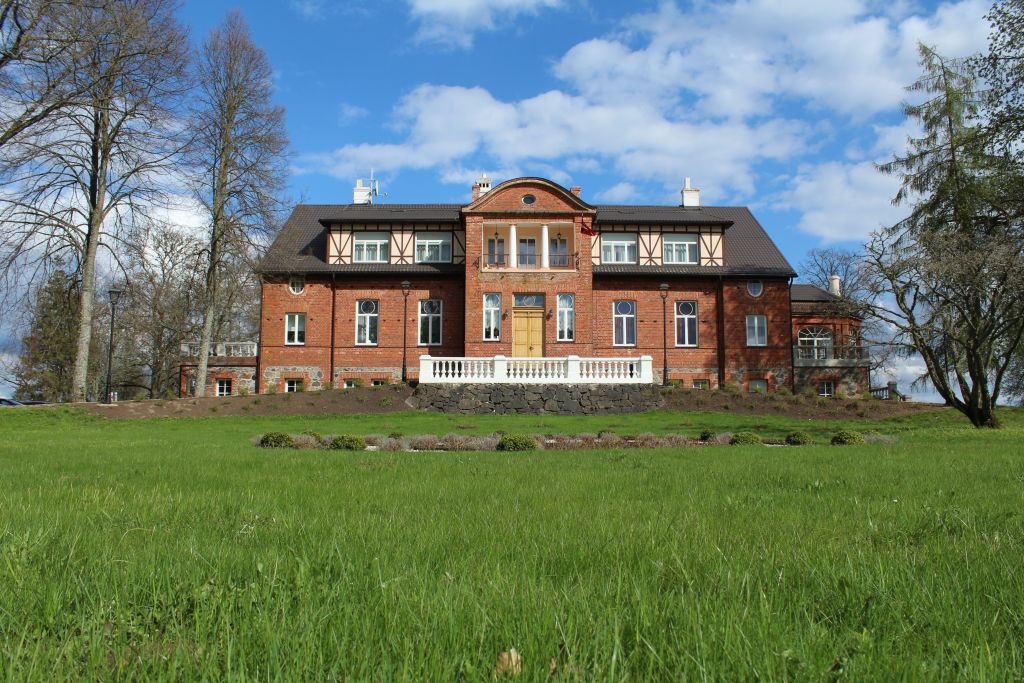 Hotel Berghof front view
I did spent quite a lot of time photographing both back view and front view. Best technique I found here were laying down on the grass, which led me to think I should buy some mattress pad for such photography technique.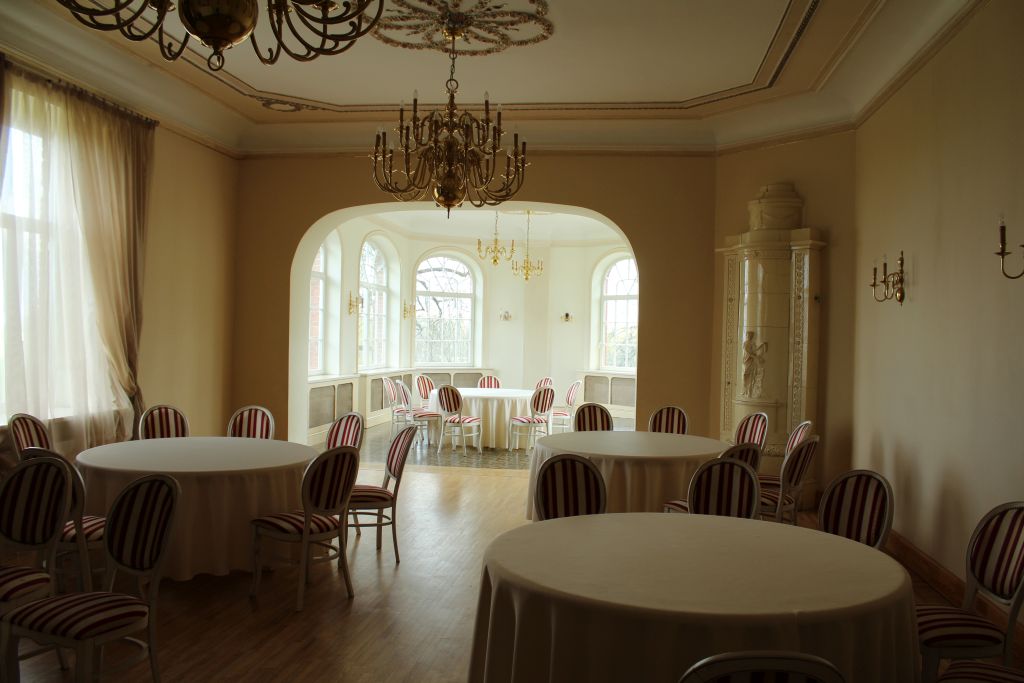 Ballroom inside Dairy Manor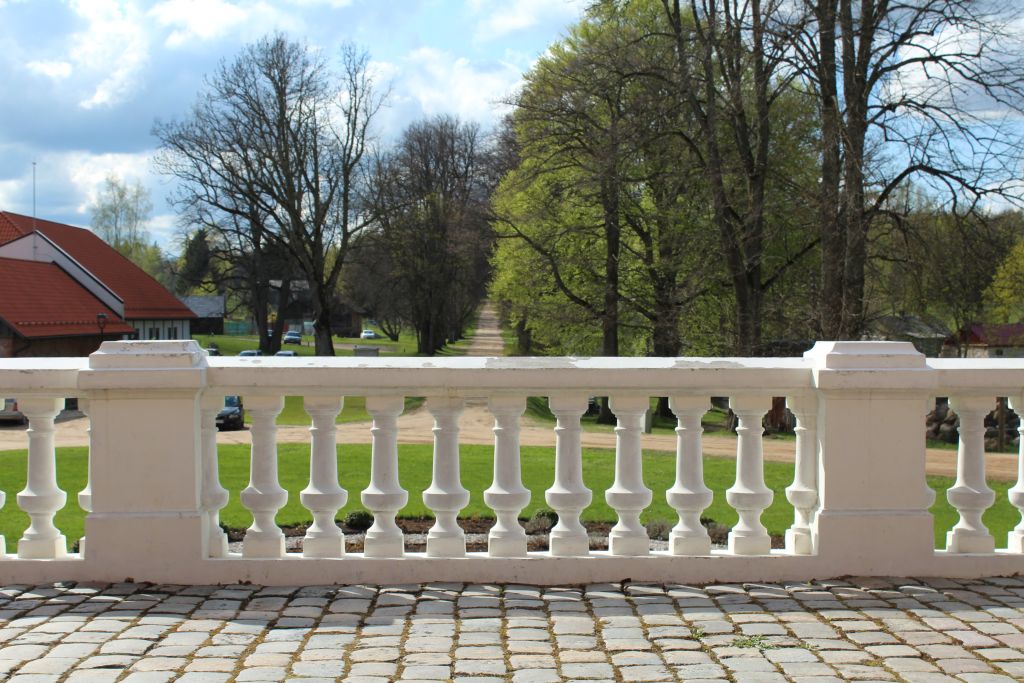 Decorative handrail at Dairy Manor Berghof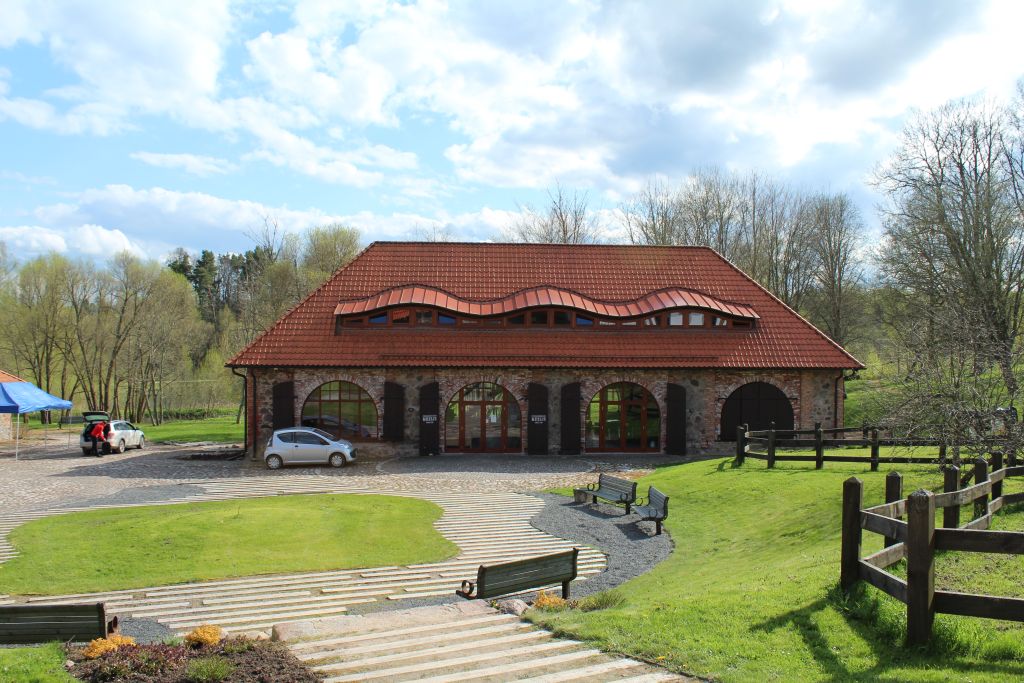 Dairy Museum
There is located a Dairy museum into this complex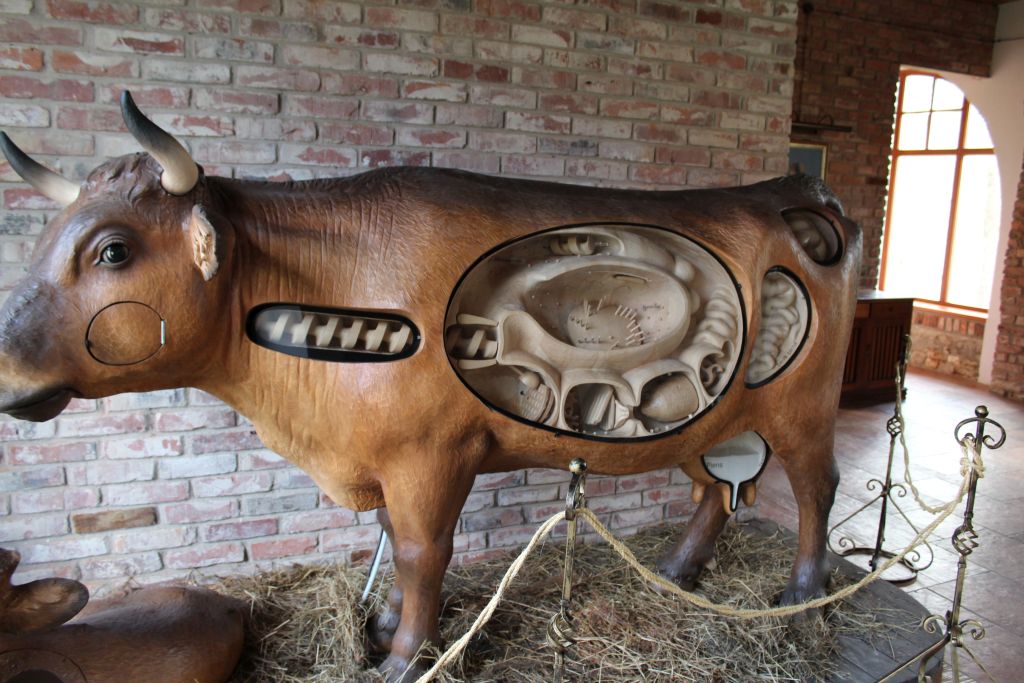 Mechanical cow at Dairy Museum
This exhibit at Dairy museum explains to kids how milk is produced. Pretty harsh but yet effective way to explain how things works.
About Dairy Manor Berghof
The manor was initially built as a hunting residence of Courland squire, Baron von Medem. One of the most brilliant Latvian neo-rococo interior examples, later used as a primary school of Sieksāte, recreation and training centre of Liepāja Dairy Plant, Dairy Industry Museum – and those are not simple words. People and their destinies are hiding beyond them.
Comfortable and elegant rooms of Milk Manor are the best option for leisurely stay for keen romantics and individual travellers or for families with kids and large festive events. Whether you are in a search of gateway from daily city buzz or place for your life event celebration the Milk Manor will become that one and only for the truly serene day or tranquil night.
Find out more: www.pienamuiza.lv