Erebuni Fortress is an ancient site situated in the capital of Armenia, Yerevan.
I had heard of this place before, but hadn't visited it in my two previous trips to Yerevan. This time I decided to change that. Actually this was my birthday I visited this place. My overall impressions? Well... Let the photos speak for themself: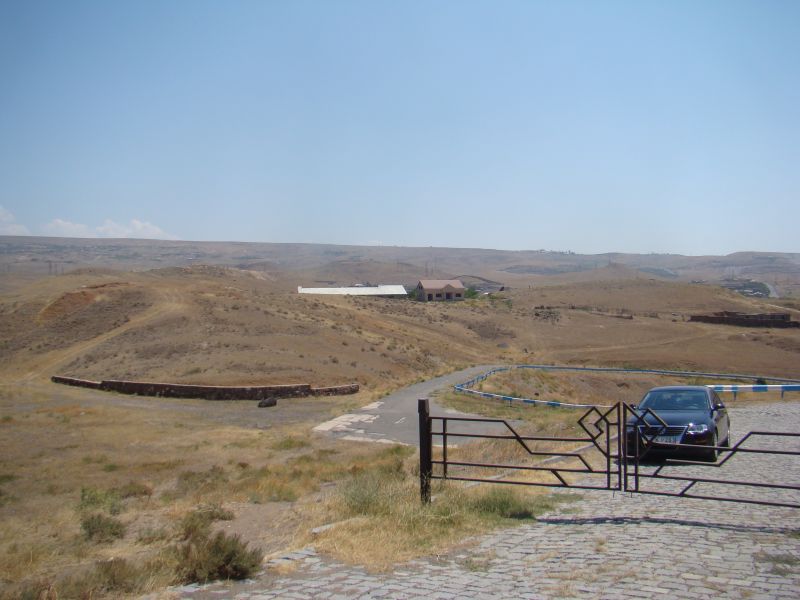 Road to Erebuni Fortress
We took a taxi from Yerevan Mall, and taxi driver took from us 1000 Dram, although the fare-meter showed 800 Drams. I didn't argued much with taxi driver, because of 1000 Drams equals to EUR 1.83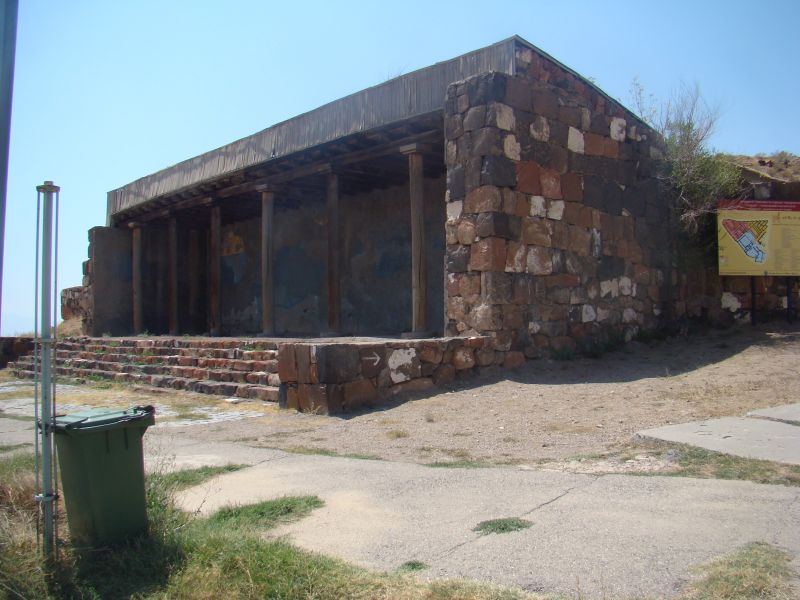 Some demolished building at Erebuni Fortress entrance
Since we took our way to Erebuni fortress from the other side  - not typical front - we had an opportunity to see the Real Erebuni Fortress, and in fact, the reality it looks as abandoned place.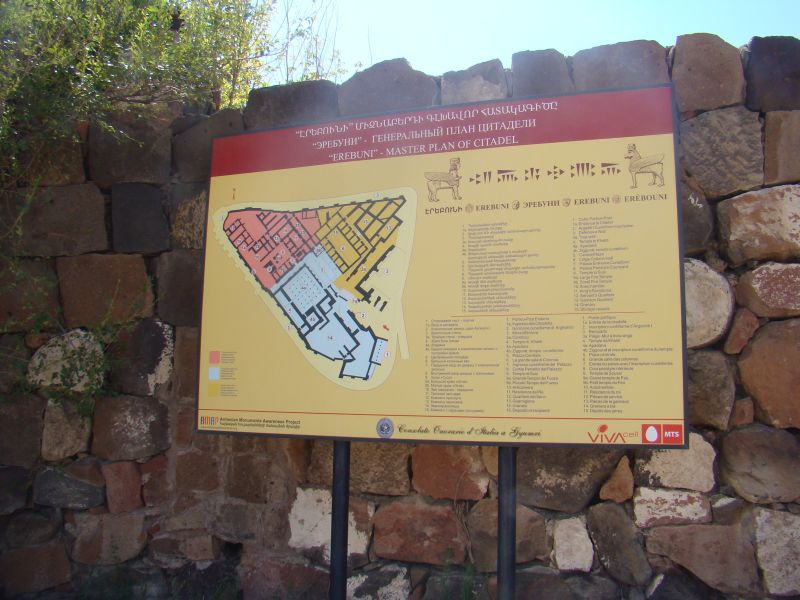 Master plan of Erebuni Citadel - sign in 3 languages, Armenian, Russian and English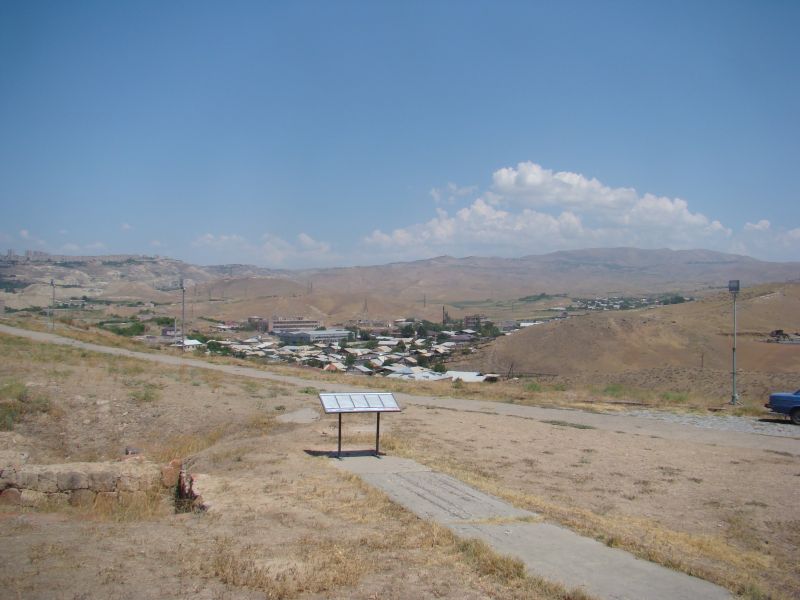 View to some of Yerevan neighbourhoods from Erebuni Fortress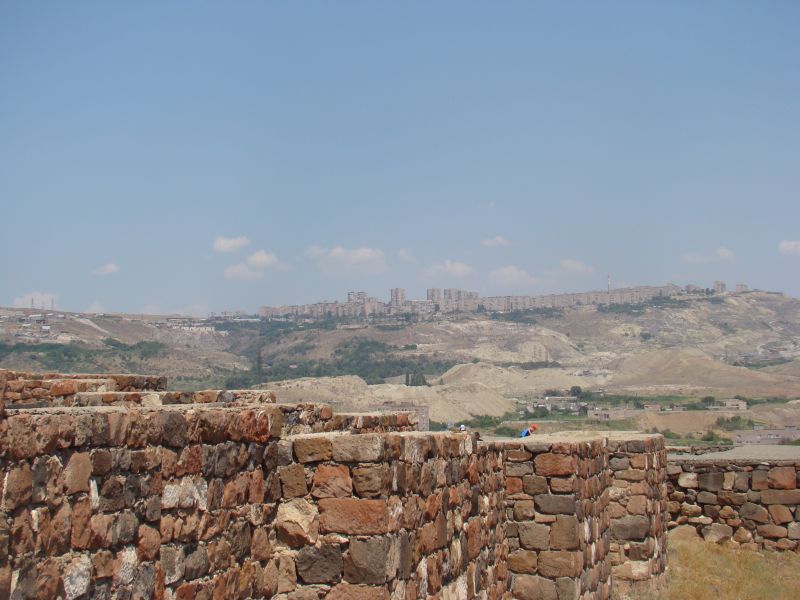 Erebuni Fortress ruins and view to some neighbourhood of Yerevan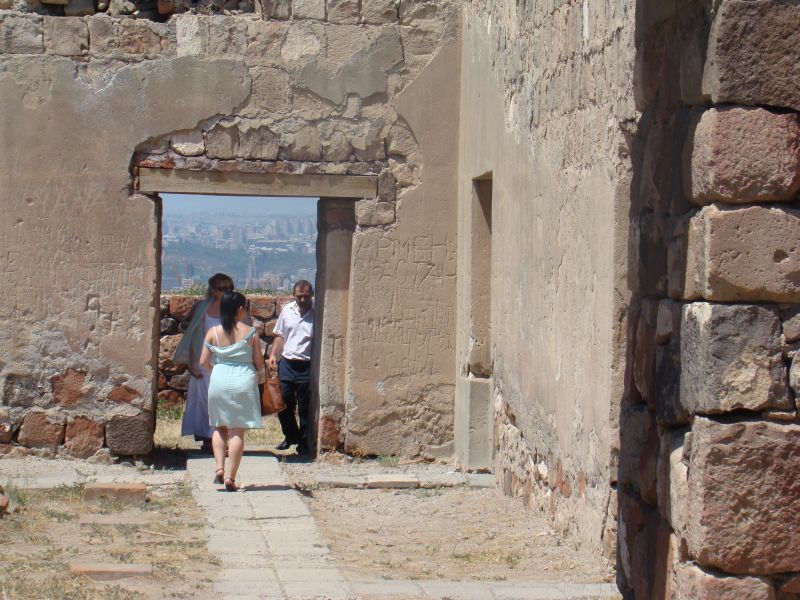 Some tourists at Erebuni Fortress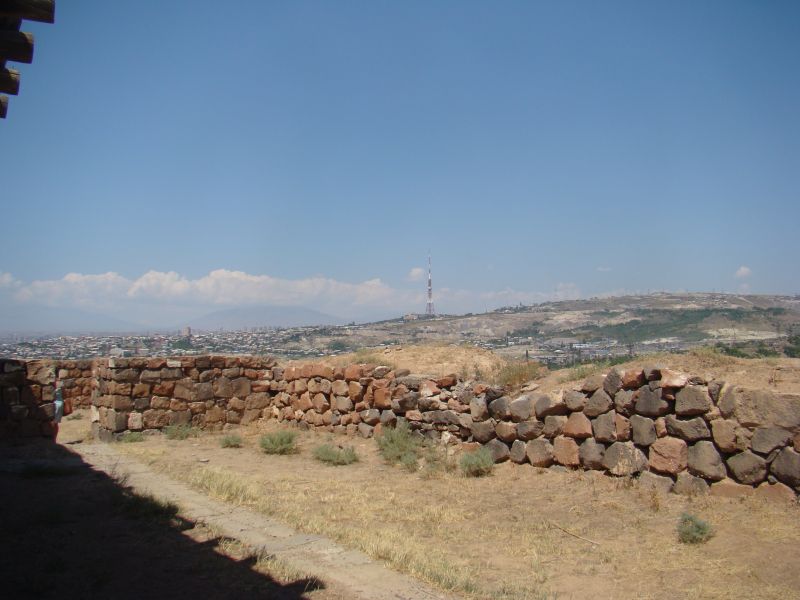 View to Yerevan TV tower from Erebuni Fortress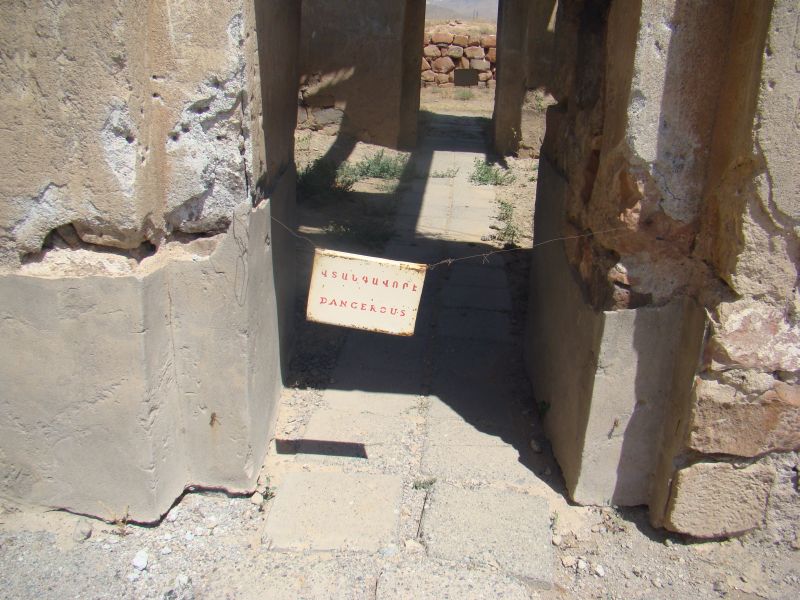 According to this sign - the ruins are not safe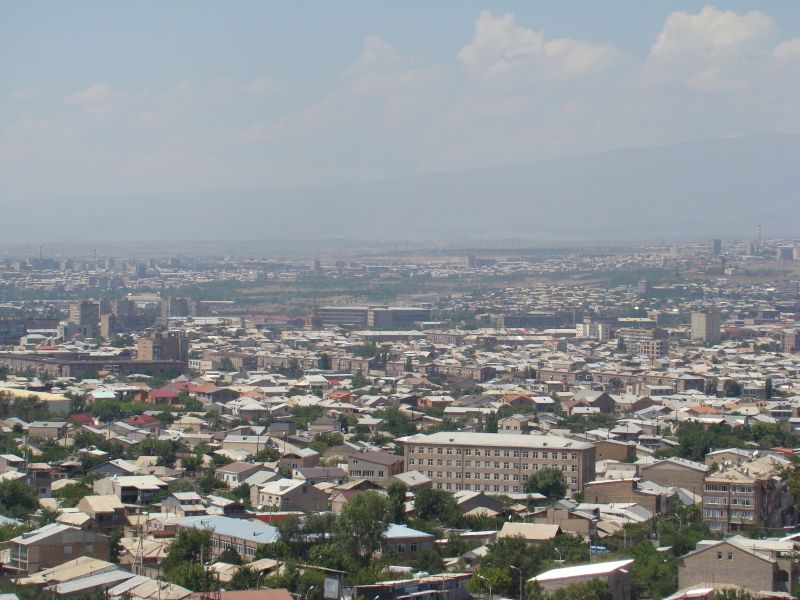 View to Yerevan city from Erebuni Fortress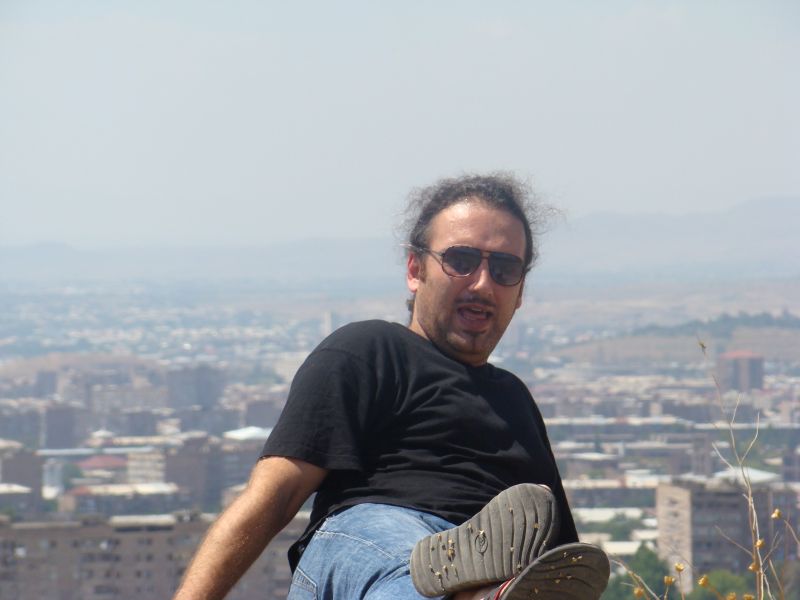 Me on the walls of Erebuni Fortress with Yerevan city in background.
Take a look at my slippers out-soles - there are really sharp thistles on its.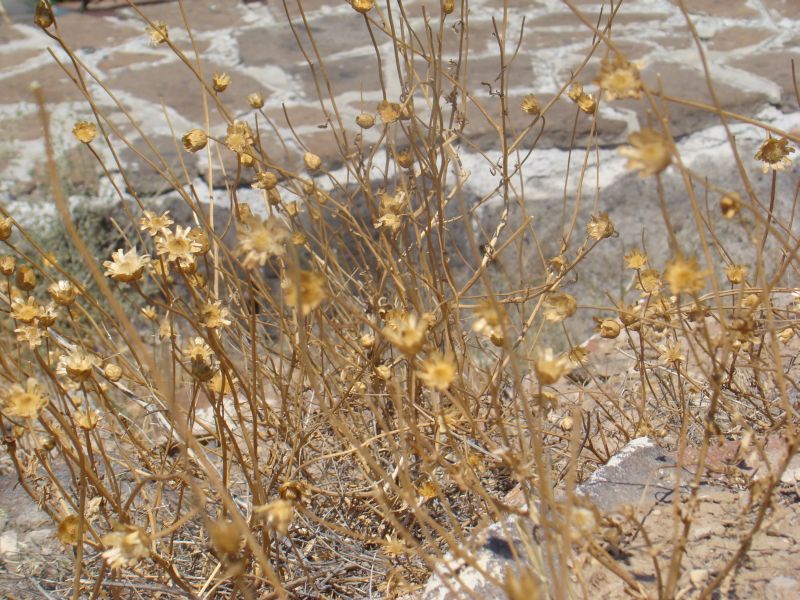 Thistles at Erebuni Fortress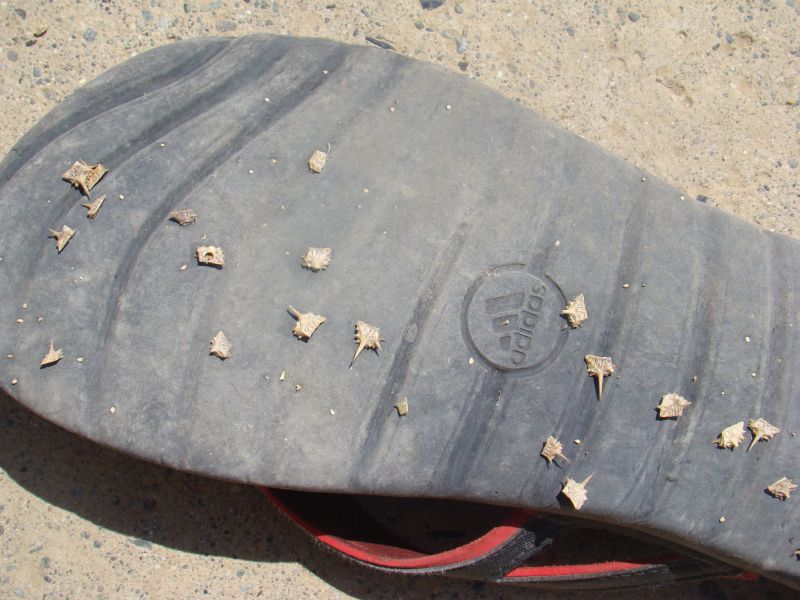 A closer look to out sole of my slipper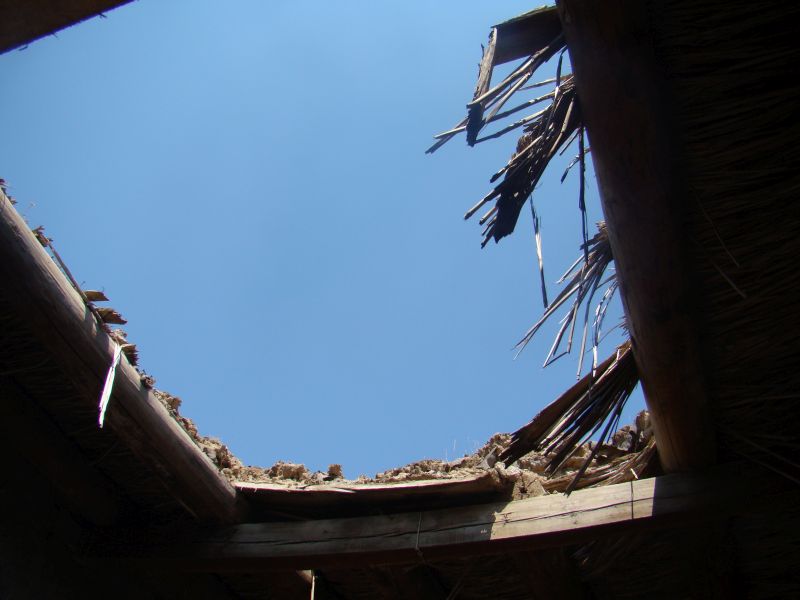 Leaky thatch roof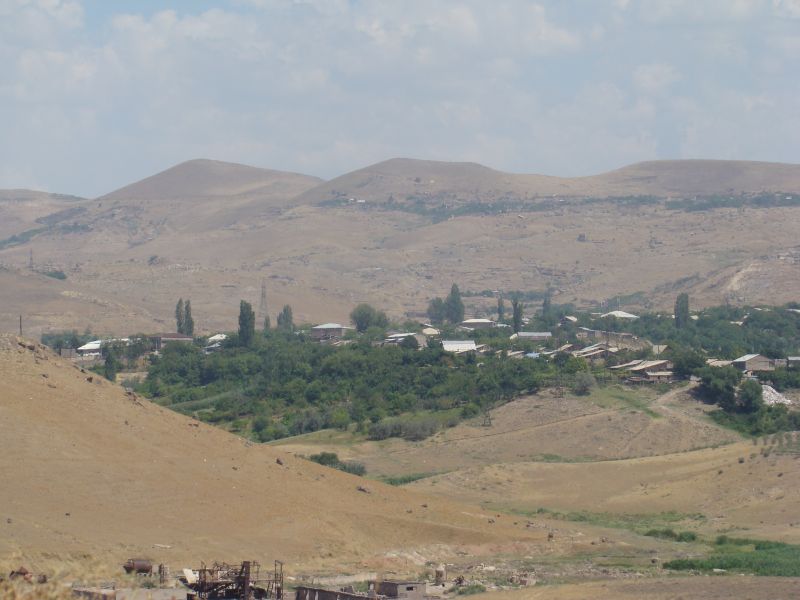 Mountainous views from Erebuni Fortress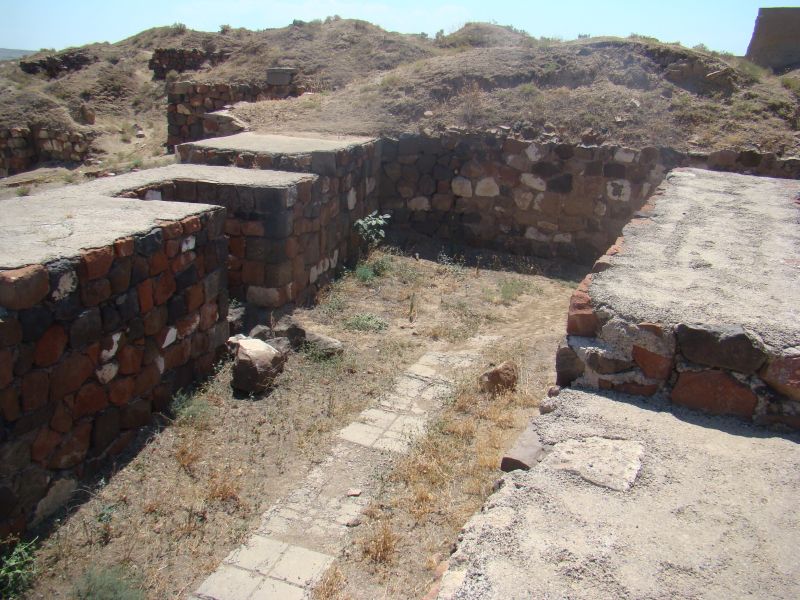 Fortification walls at Erebuni Fortress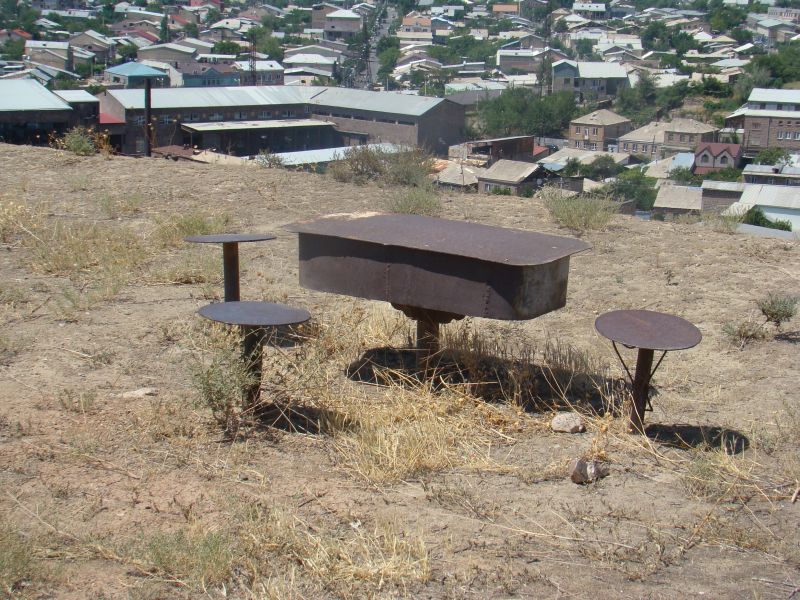 Some creative table and benches for tired ones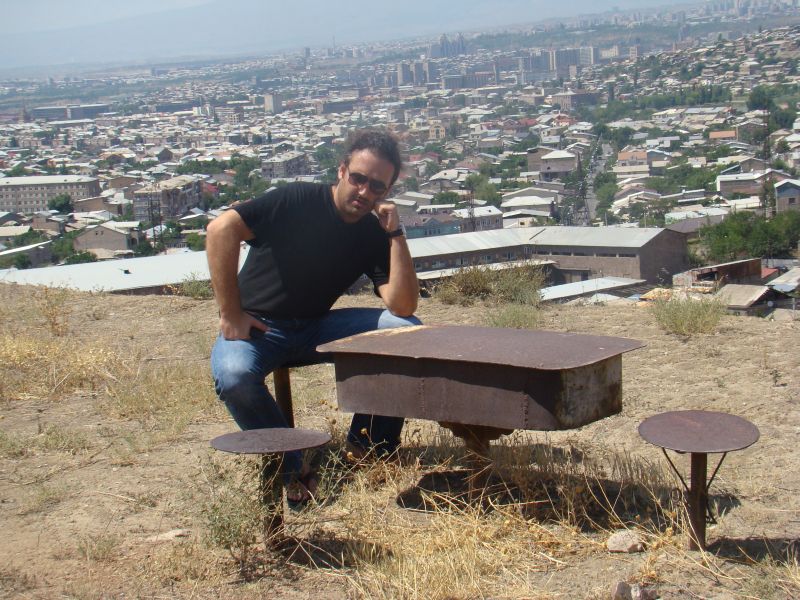 I couldn't resist to take a rest here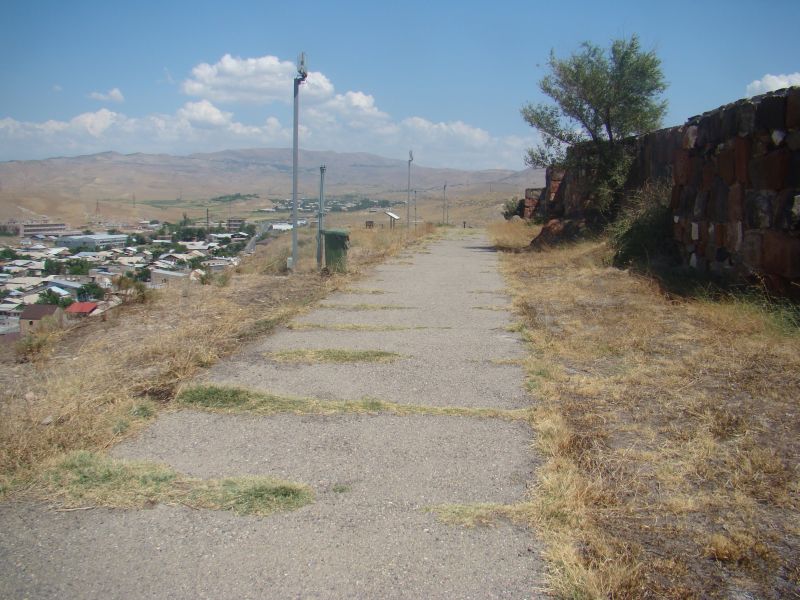 Overgrown walkway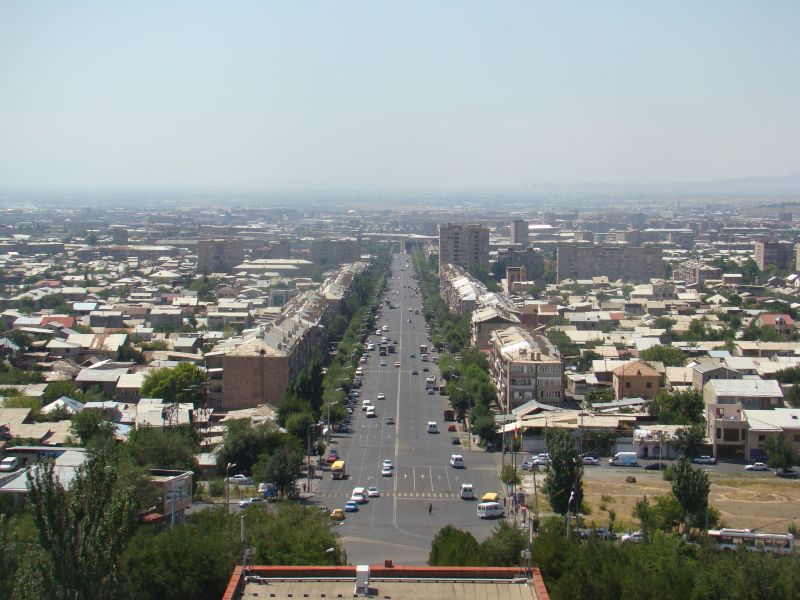 Another great view to Yerevan city from Erebuni Fortress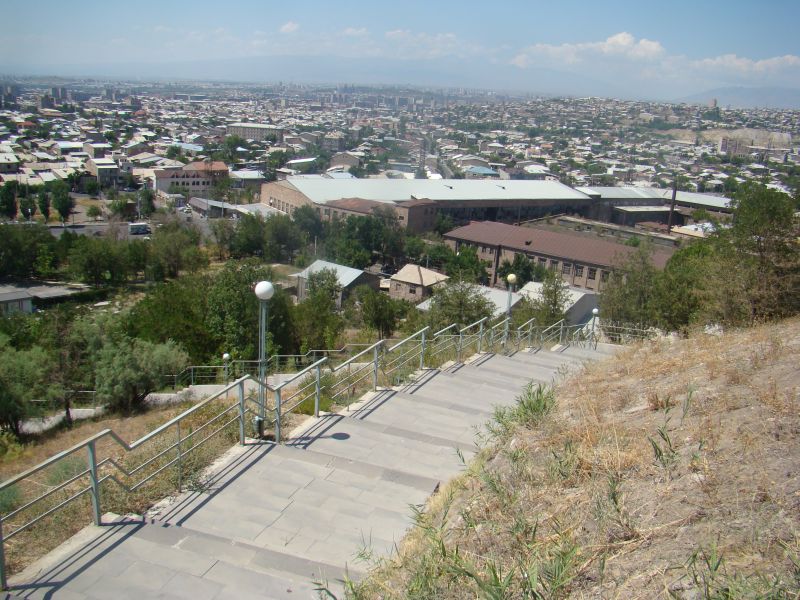 Stairways up/down from Erebuni fortress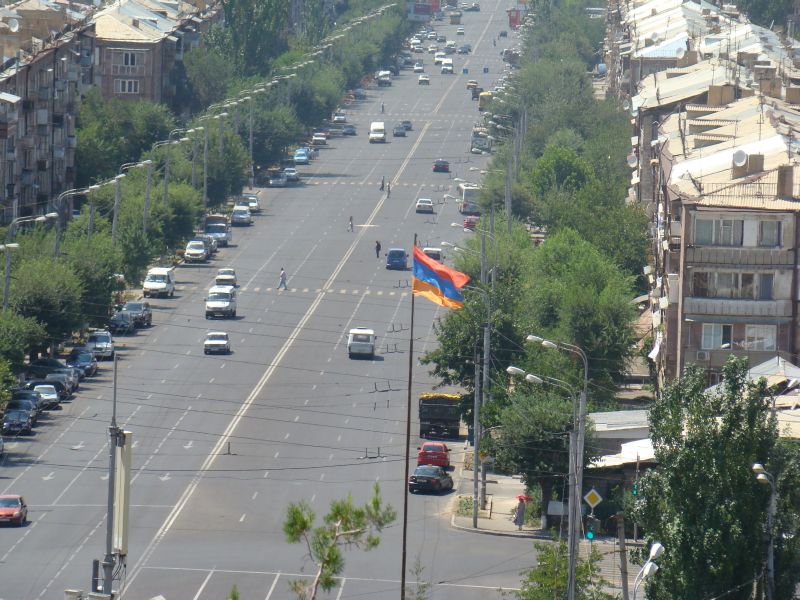 Flag or Armenia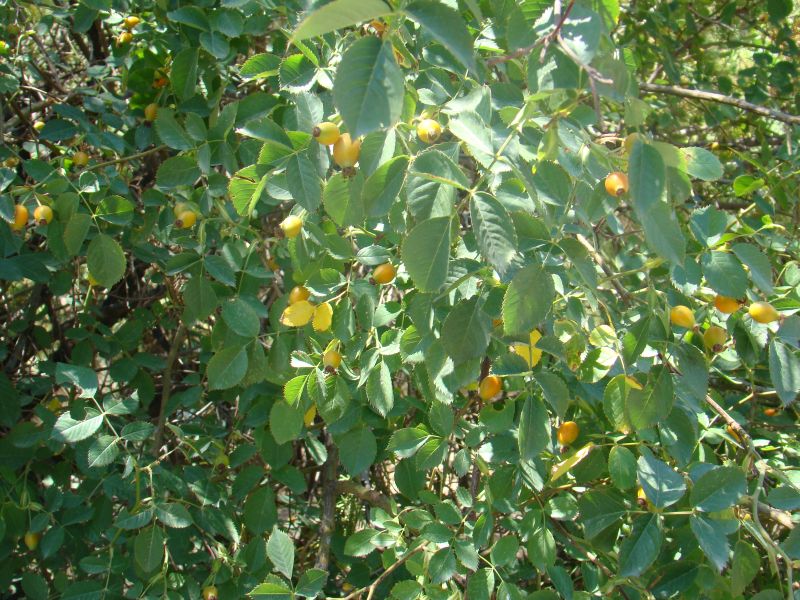 Rose-hip bush near Erebuni Fortress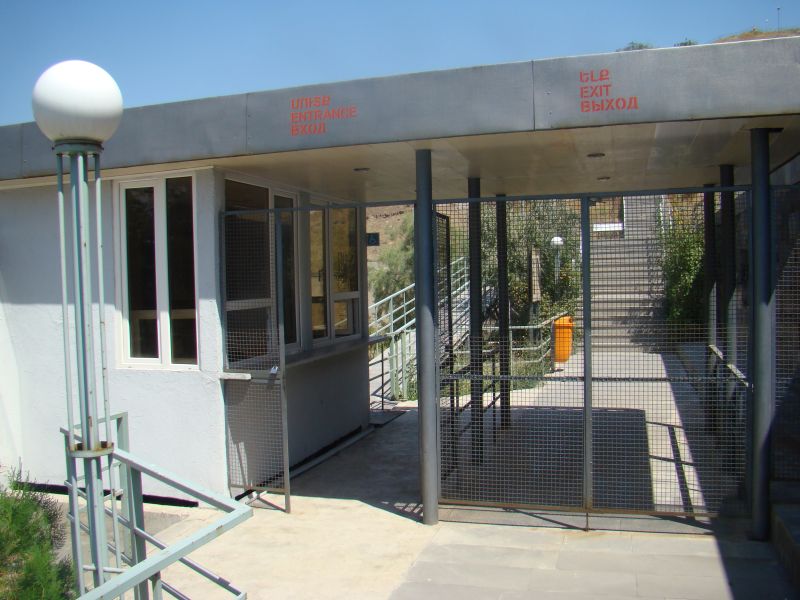 Entrance/Exit gates at Erebuni Fortress.
Since we started our discoveries from top of the Erebuni Fortress our travels ended here at these gates, but seems that it's an option to climb up from here - what I do not recommend, instead take a taxi, drive up in the hill and climb down.
In front of entrance/exit at Erebuni Fortress - view to the city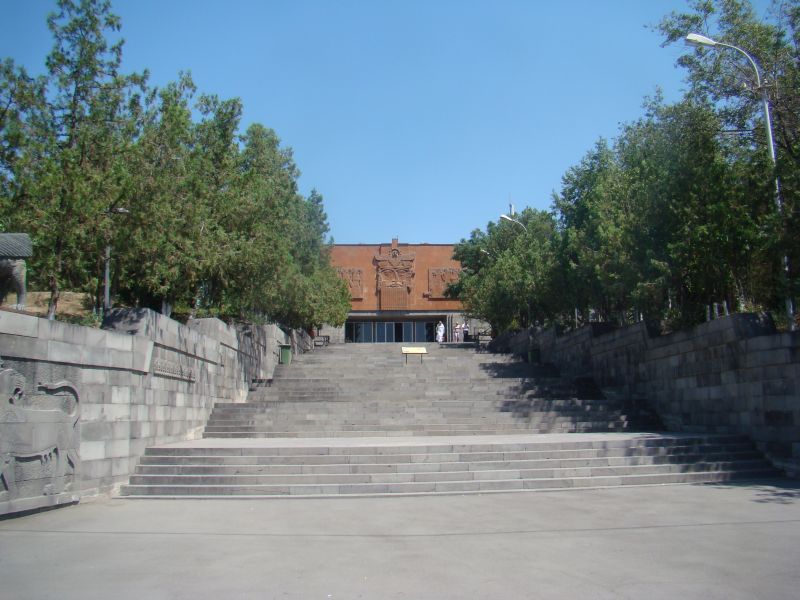 Stairways to Erebuni Fortress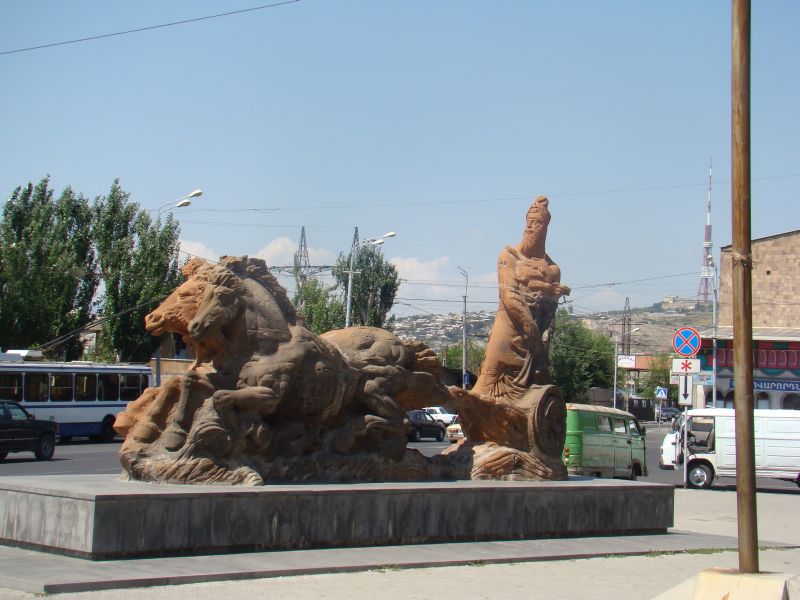 Sculpture at the front of entrance/exit of Erebuni Fortress
About Erebuni Fortress
Erebuni Fortress, also known as Arin Berd (meaning the "Fortress of Blood") is a fortified city from the ancient kingdom of Urartu, located in what is present-day Yerevan, Armenia. It was one of several fortresses built along the northern Urartian border and was one of the most important political, economic and cultural centers of the vast kingdom. The name Yerevan itself is derived from Erebuni.
Architecture
The site of Erebuni Fortress was located atop the 65 m tall hill of Arin Berd as a strategic position overlooking the Ararat plain and the main roads leading to the citadel. It also overlooked cramped Urartian town made up of residences below at the foot of the hill. The main entrance to the fortress was located at the more gently sloped southeastern site of the hill. It led to the central yard of the citadel. Ceremonies held by the personal guards of Argishti I and guards of the fortress garrison were held here. In the southwest portion of the yard was a temple of the god Khaldi. The temple had a large oblong plan with a staircase that led to the roof of a ziggurat type tower and a side room on the lower floor. Surrounding the hall was a double-rowed twelve-column open portico with benches along the walls. An altar for sacrifices was located at the left wall. The walls were decorated with colorful frescoes depicting representations of human figures, gods, geometric and floral designs. One of the frescoes uncovered depicts the god Khaldi standing on a lion with a warder in his left hand and a horned crown upon his head. It is typical of other representations of Khaldi found at other sites. The floor of the temple contrasted greatly from the rest of the complex in that it had wood floors composed of small planks, compared to the clay-coated adobe floors that were faced with stone slabs found in the rest of the citadel's rooms.