There is a good reason to visit Georgian skiing resorts in Gudauri, Bakuriani or Mestia if you are up to a winter holidays in Georgia.
See: Gudauri - Georgian Winter Capital for skiing, snowboarding, paragliding and heli-skiing
On the other hand, here at Piece of Life series, we love to feature and document photo stories happening around us. A simple thing like a snow in Tbilisi (which is rare, actually) or Total Lunar Eclipse makes us to leave our cozy apartment and go out and document. 
A year ago (January 24, 2016) we featured our first story on snow in Tbilisi See: Tbilisi - Fairyland in Winter
A year later, on Saturday's morning, January 28, 2017 snow in Tbilisi surprised us again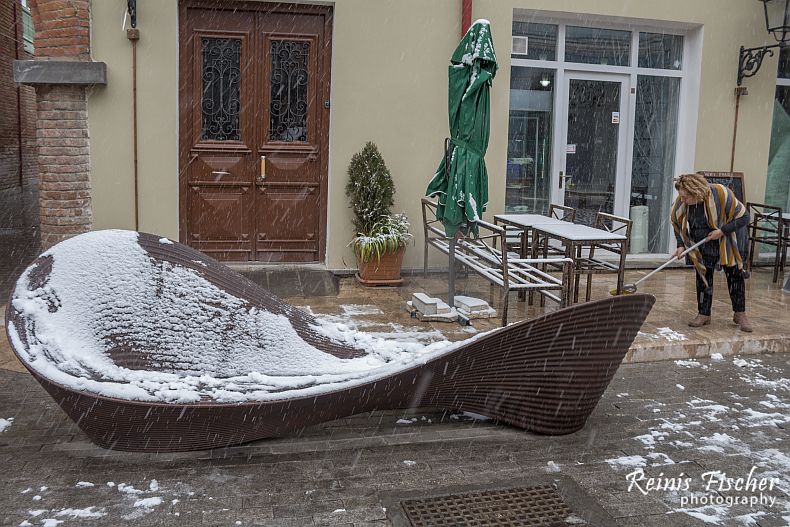 Snow in Tbilisi
We started our story on recently reconstructed David Aghmanasgebeli street, see: New Life for Agmashenebeli avenue, Tbilisi
​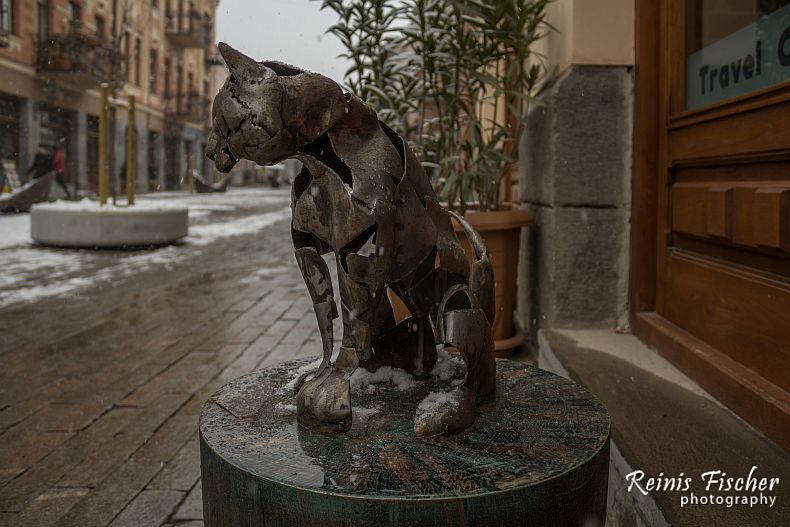 Metal cat overlooking David Aghmeneshabeli street in Tbilisi
There are many cool sculptures/ installations on Aghmeneshabeli street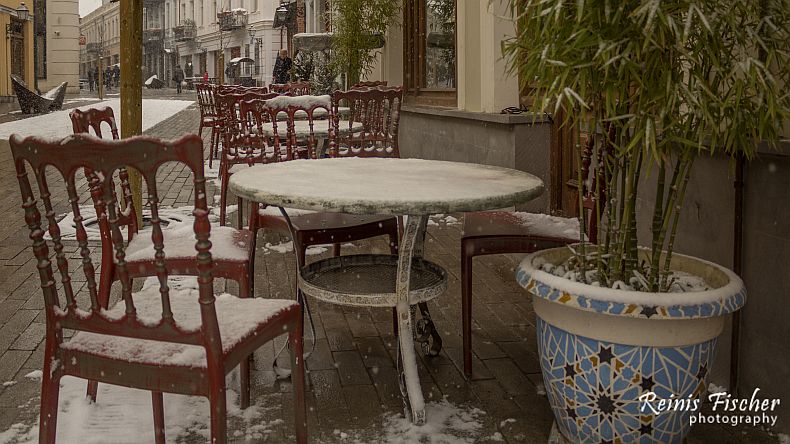 Still waiting for customers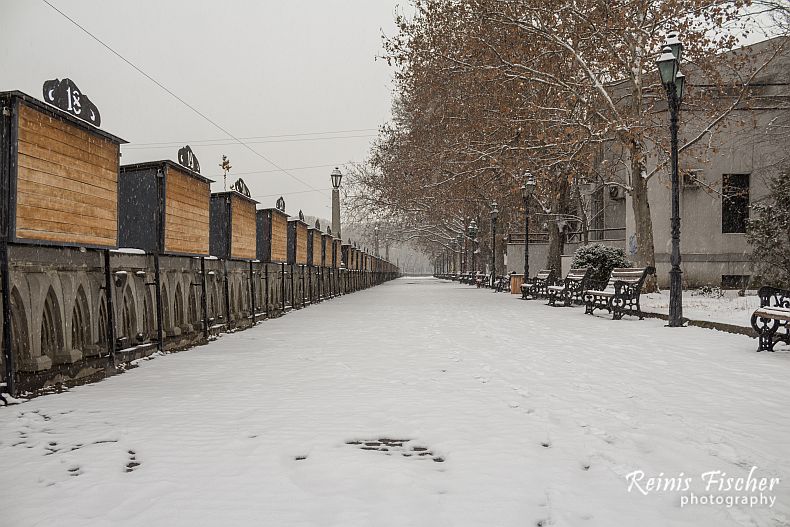 Embankment near Dry Bridge
Actually a very good place for photography, see: 6 Tips For taking awesome night photography or read article about: Flea Market Near Dry Bridge In Tbilisi
​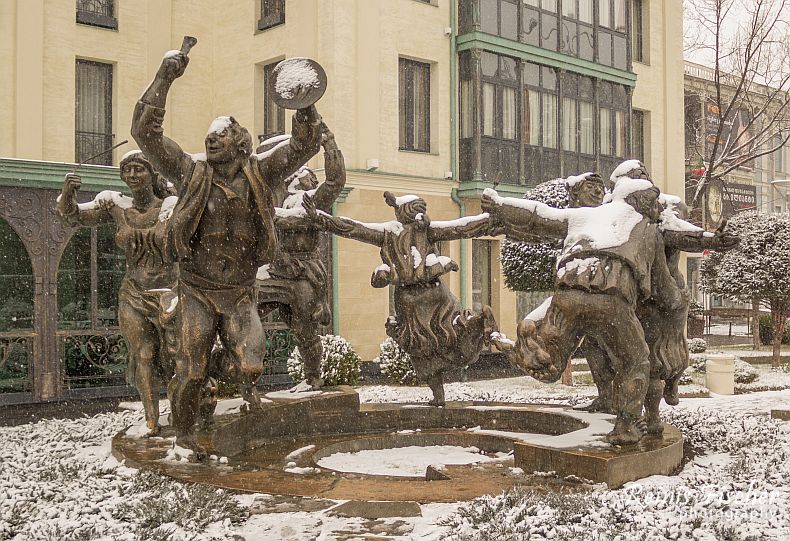 Dancing sculptures near Shardeni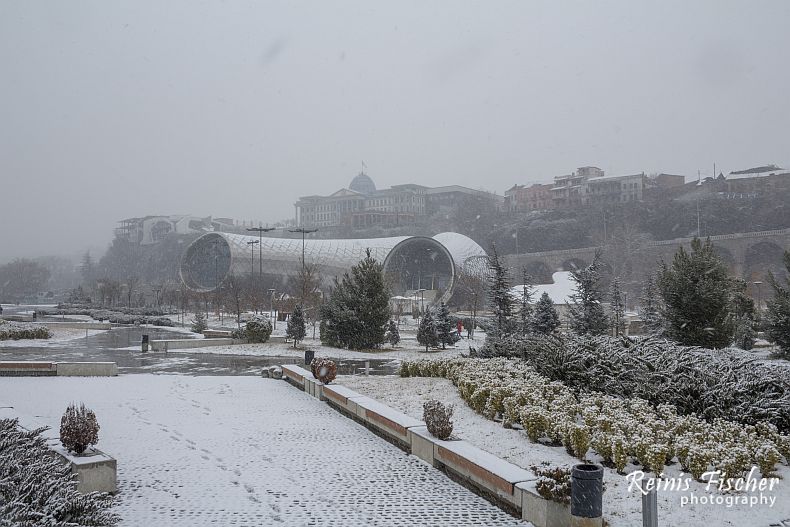 Rike park in snow
See article about Rike Park In Tbilisi
​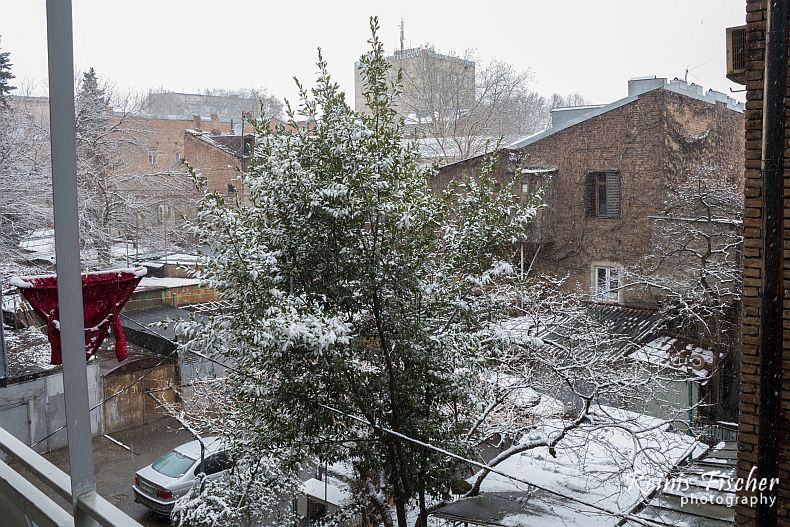 View from our apartment's balcony
I would say a historic photo, as during our more than 3 years lease here, it was the first time I've seen snow, the tree in front is a laurel (Laurus nobilis)