It was an early morning at the end of January when my better part awakened me and told me - hey, it's snowing - it's time to make those lovely and socially sharable Tbilisi winter photos!
That's exactly we actually did - after some five minutes the coffee was served, and 10 minutes later we were already on street catching a taxi. I was so excited of seeing a snow (again, after some 3 weeks, previously I seen it back in Italy, when we did a week long trip there, and prior to that - in Gudauri, during Christmas time). I asked to the taxi driver - how is "snow" in Georgian? He replied - "Tovlis". Now, I know one more word in Georgian language.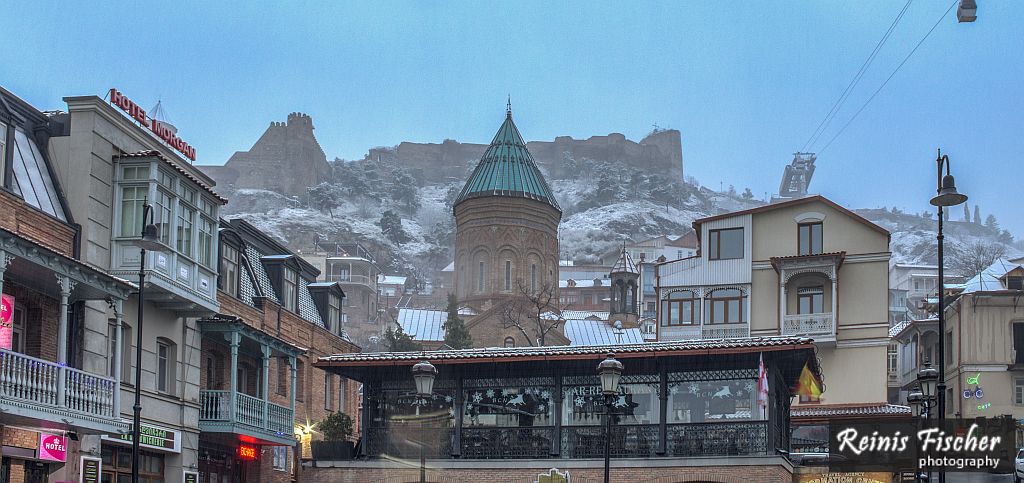 Tbilisi Old Town with Narikala Fortress atop of it
The church in front of you is actually Armenian Orthodox church named Cathedral of Saint George, which just recently has been renovated and opened for public. (Armenian churches in Georgia are suffering a lot, read my travel notes of some abandoned Armenian church in Tbilisi - Abandoned Armenian Church in Tbilisi (Surb Nshan / St. Nikoghayos)
 Anyway we entered this church and I made a lovely interior panorama photo of it.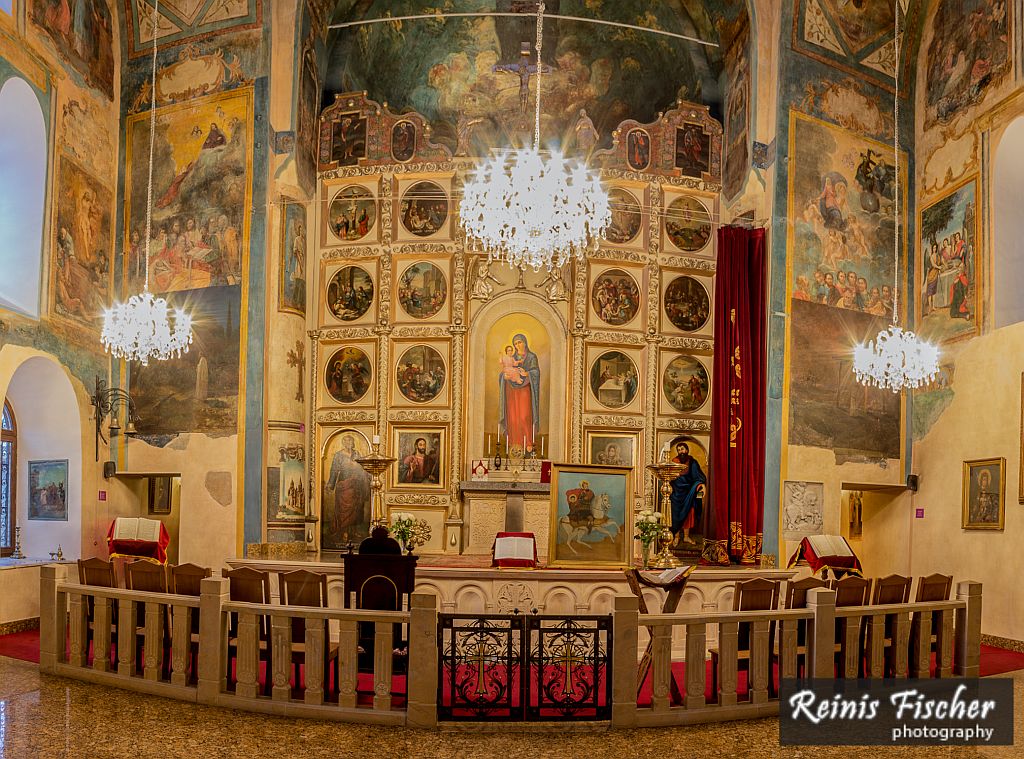 Altar inside Cathedral of Saint George, Tbilisi
Abanotubani sulfur bath district in Tbilisi
Want to make impressive photos from Tbilisi in Winter, when its snowing? Abanotubani district is among my favorite snow (and not only) photography in Tbilisi. Read more: Wanderings In The Tbilisi Old Town (HDR Efex Pro)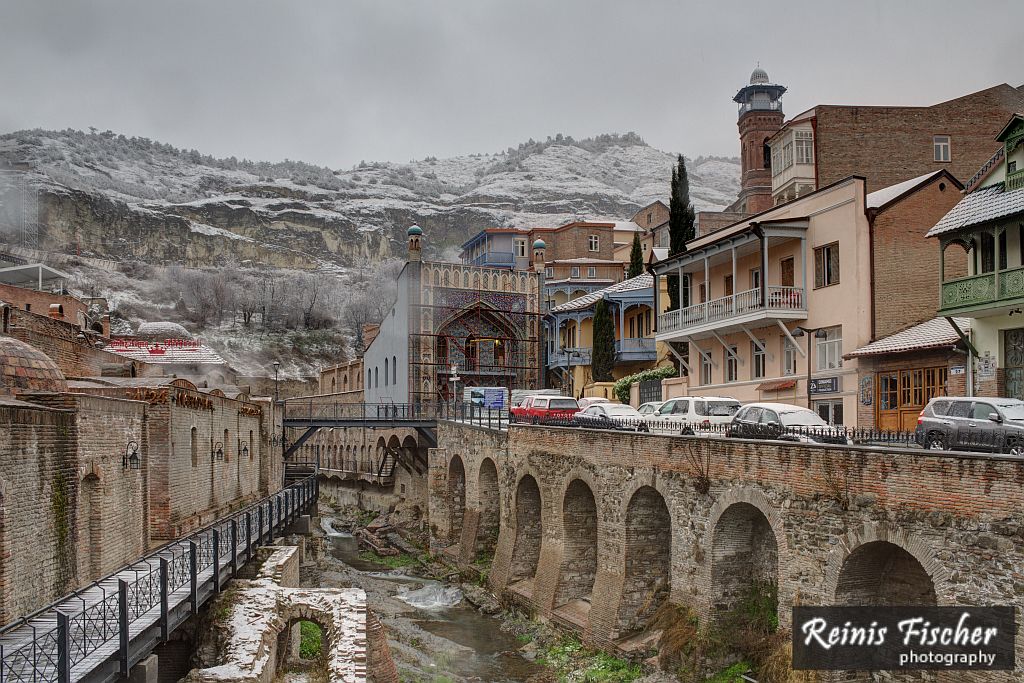 Tbilisi in Winter - Old canal near sulfur bathhouses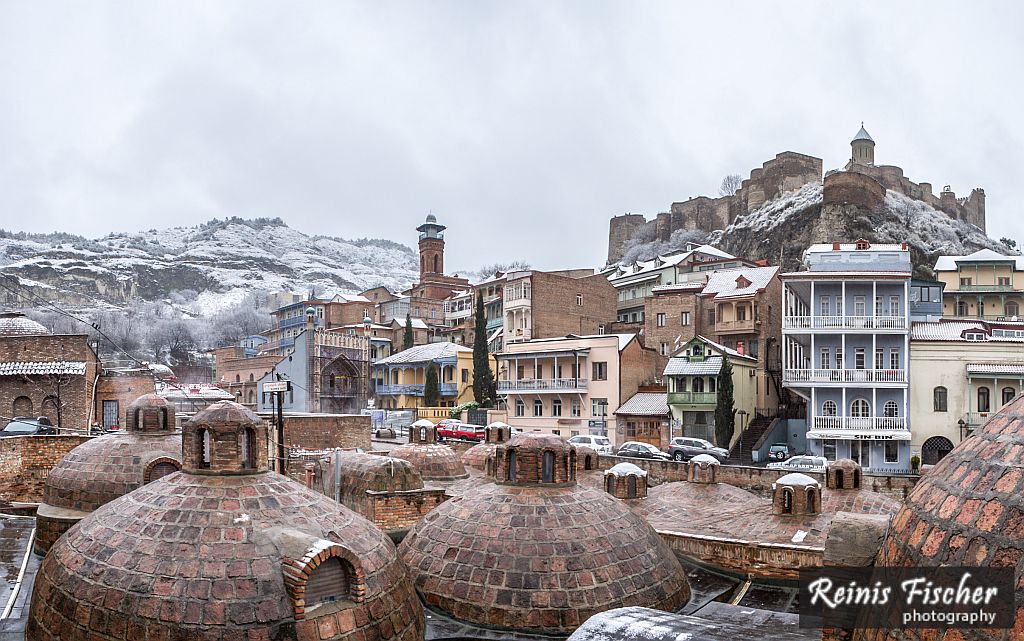 Panorama of Tbilisi Old town in Winter
In today's photo challenge I excelled my skills in HDR, panorama and even street photography (I actually did one more category - food category, while enjoying breakfasts at one of the lovely Tbilisi restaurants, but more on that in some other blog post)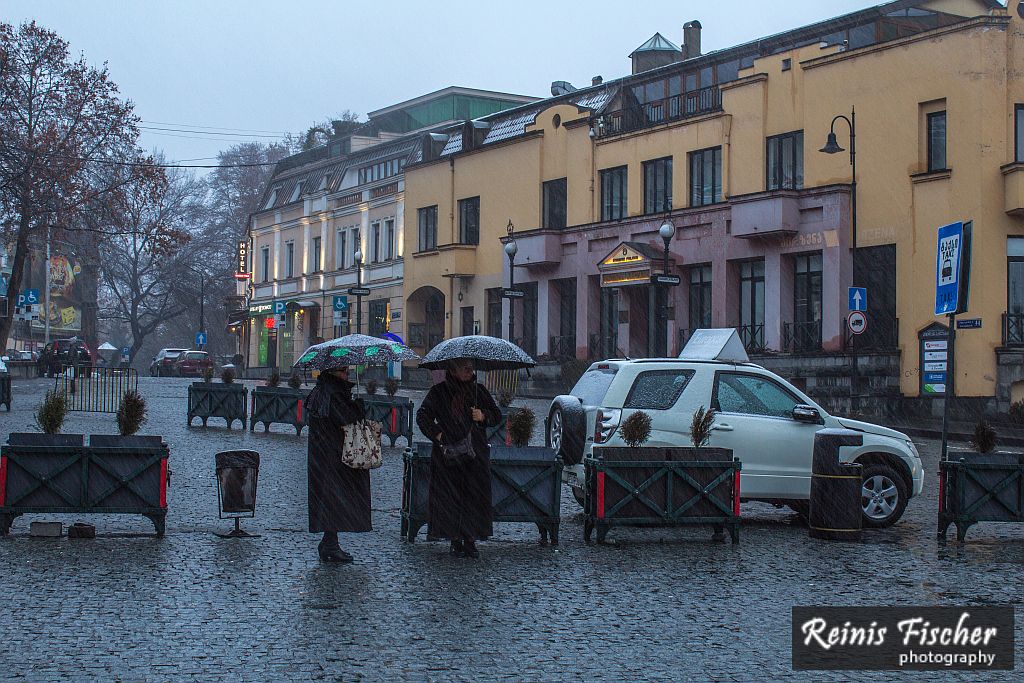 Tbilisi street photography
And finally, the reason we have chosen Tbilisi as our residence 

I love Tbilisi sign in Old Town
P.S. About two years ago I reported my first snow coverage from Tbilisi, now looking on those images I can only say thanks to my better part for awakening me up at 7,6,5 or even 4 AM to support me in my 365 days photo project. Piece of Life after all!