Germany is leading economy in European Union accounting in more than 3 trillions USD GDP nominal. If we can forecast German economy, can we forecast economy of European Union, or at least economy of Euro Zone?
For ilustration I'm adding few charts to better ilustrate how Germany looks on European Union background:
Germany by GDP nominal vs European Union 2012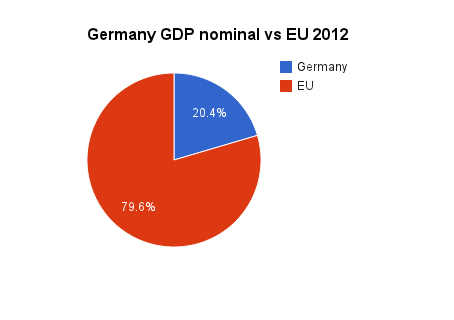 As we can see from chart above Germany accounts for more than 20% of all European Union GDP in 2012.
If Germany accounts for more than 20% of overall EU economy, than I might say, if we can take a look in Germany forecast, we can take a look into European Union forecast as well?
According to DIW - Germany economy in 2013 will expand by 0.4% and in 2014 by 1.7%, which means relative stability in Germany and all European Union as well.
Lets see how these numbers looks on chart: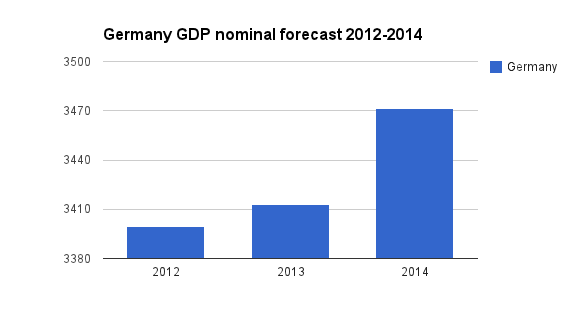 From chart above, we can see, that by forecast German economy will expand about 71.62 bln USD in 2013-2014, which is little less than sum of economies of Baltics or Caucasus.