One thing I like about travel - is to choose hotels on site (who needs a booking systems? ).
So did happen this time, when we chose this 2 star hotel in Ordino, Andorra. As you might already now, Andorra is a tinny micro state sandwiched between Spain and France, so if you travel here by car, it's nothing tragic to drive out of capital city Andorra La Vella to find your perfect hotel.
After few minutes drive, we found ourselves in town/village called Ordino, and found a hotel just one the left side of high-way (I would call it street, rather a highway).
In overall - perfect 2 star hotel, for nice price - got this for EUR 40 with breakfast included, and it has a free parking on site.
Here are few pictures I managed to take at Hotel Gaspa, Ordino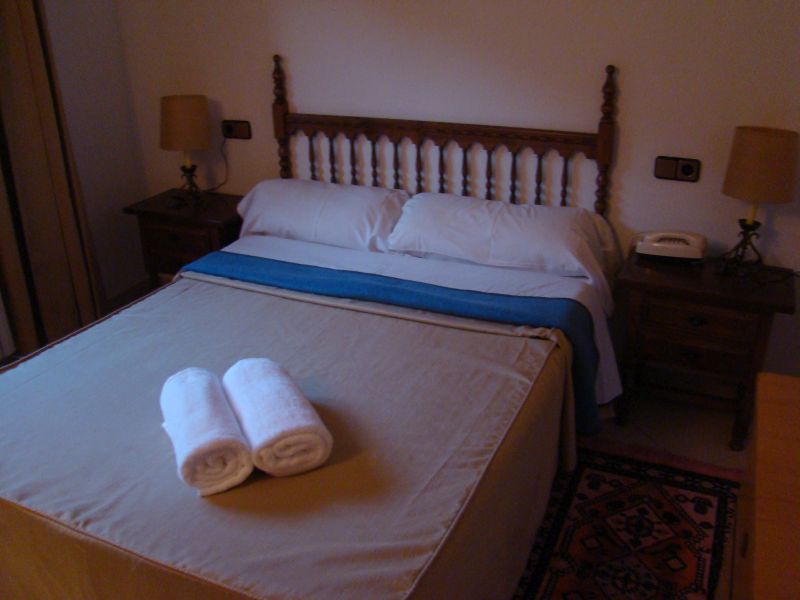 Queen size bed at Hotel Gaspa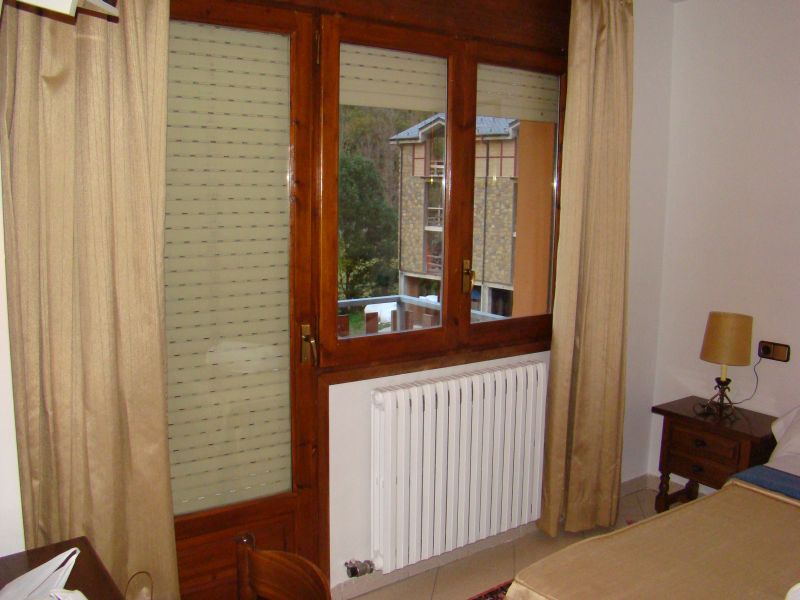 Room comes with a balcony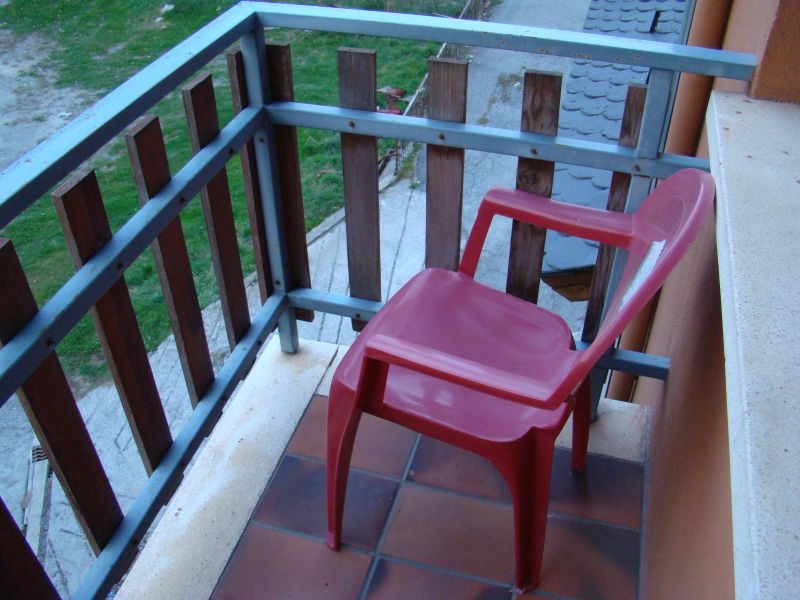 Balcony at Hotel Gaspa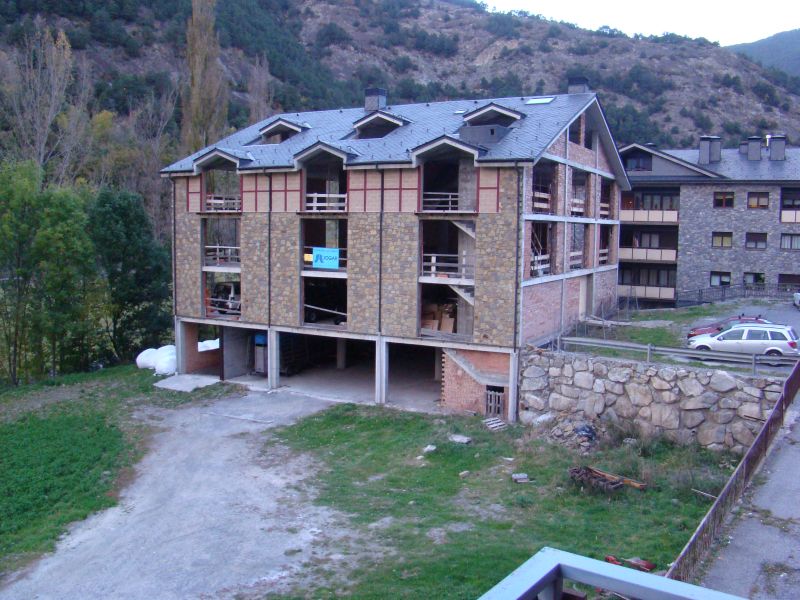 View from balcony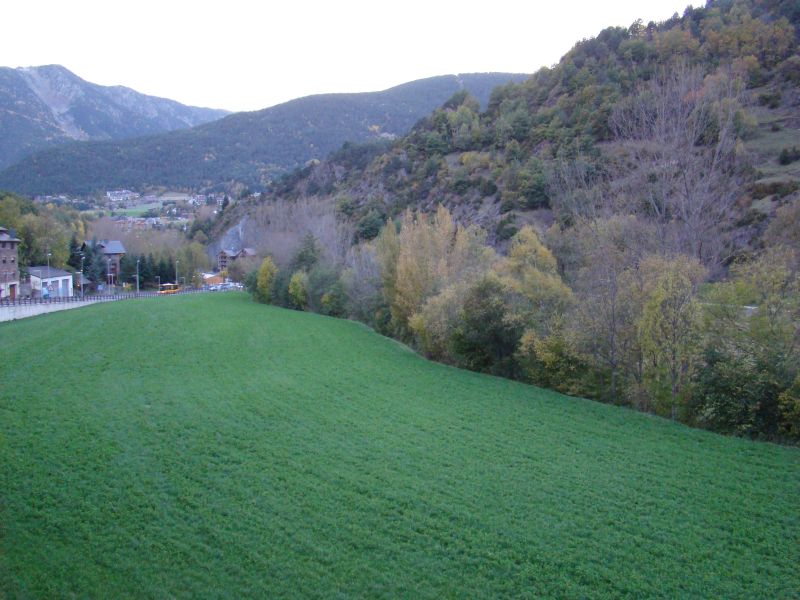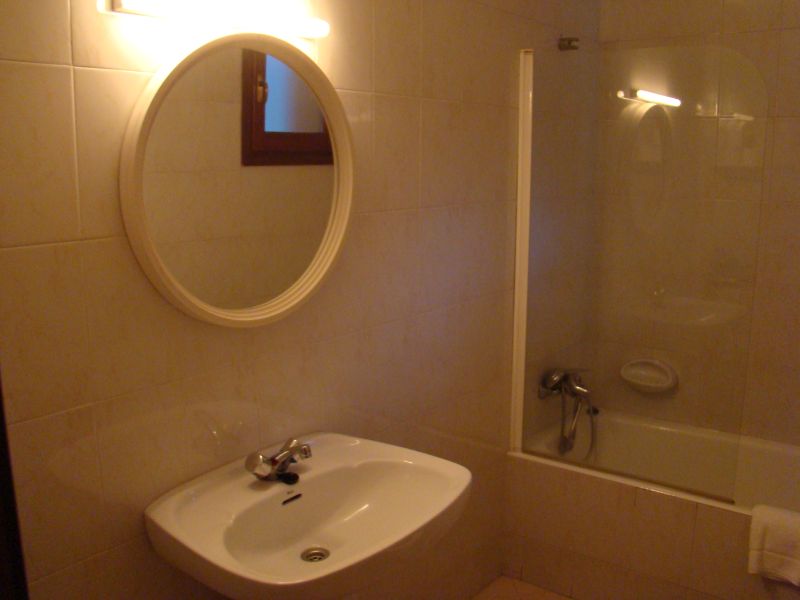 Bathroom at Hotel Gaspa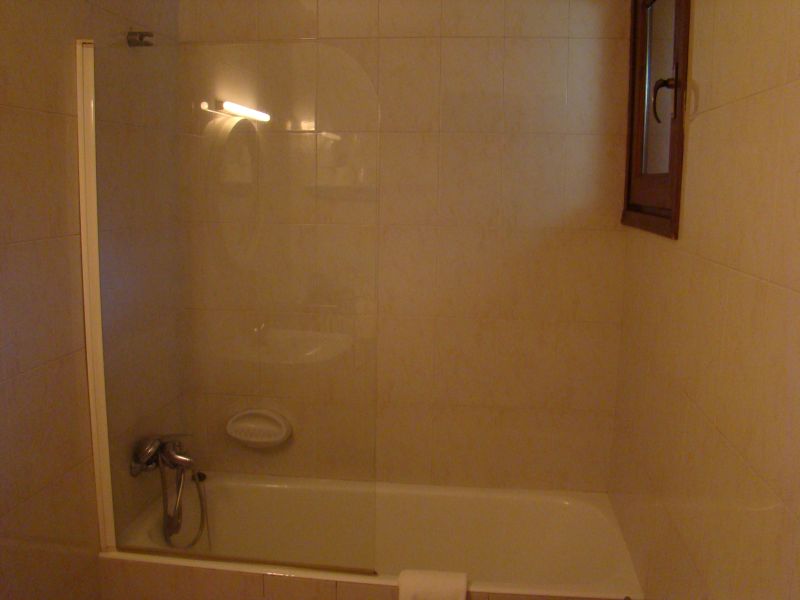 Bathroom at Hotel Gaspa
About Ordino
Ordino  is the most northerly parish in the Principality of Andorra. Ordino is also the name of the main town of the parish. The main other settlements are El Serrat, Ansalonga, Sornàs, La Cortinada, Llorts, Segudet, Arans, Les Salines and Arcalís. It is home to the Sorteny National Park. It has a population of 3,066, as of 2005.
The town of Ordino lies on the footslopes of Casamanya (2740 m), a mountain which has spectacular panoramic views from its summit being located almost exactly in the centre of Andorra.
The National Auditorium of Andorra  is located in Ordino town. The International Narciso Yepes Festival, a series of classical music concerts, has been held there every October since 1983.[
The festival was started by the late guitarist, Narciso Yepes. The parish has borders with France and also with the parishes of La Massana, Canillo, and Encamp. The only main road and only external link is the CG-3 leading to the neighbouring parish of La Massana. In the extreme northwest of the parish is the Vallnord (Ordino-Arcalis sector ski station) ski resort which has peaks up to 2,625 m. The town is the namesake of the Andorran legend El buner d'Ordino, in which a bagpiper from Ordino, en-route to a festival in Canillo, is chased and treed by wolves, but frightens them off by playing his instrument.
http://en.wikipedia.org/wiki/Ordino
About Andorra
Andorra  is a sovereign landlocked microstate in Southwestern Europe, located in the eastern Pyrenees mountains and bordered by Spain and France.
It is the sixth smallest nation in Europe, having an area of 468 km2 (181 sq mi) and an estimated population of 85,000 in 2012.
Its capital, Andorra la Vella, is the highest capital city in Europe, at an elevation of 1,023 metres (3,356 ft) above sea level.
The official language is Catalan, although Spanish, Portuguese, and French are also commonly spoken.
Created under a charter in A.D. 988, the present Principality was formed in A.D. 1278. It is known as a principality as it is a monarchy headed by two Co-Princes – the Spanish/Roman Catholic Bishop of Urgell and the President of France.
Andorra is a prosperous country, mainly because of its tourism industry, which services an estimated 10.2 million visitors annually, and because of its status as a tax haven, although it is in the process of reforming its tax regime.
It is not a member of the European Union, but the euro is the de facto currency. It has been a member of the United Nations since 1993.
The people of Andorra have the 3rd highest human life expectancy at birth in the world – 84 years.
Tradition holds that Charles the Great (Charlemagne) granted a charter to the Andorran people in return for fighting against the Moors. Overlordship of the territory was by the Count of Urgell and eventually by the bishop of the Diocese of Urgell.
In 988, Borrell II, Count of Urgell, gave the Andorran valleys to the Diocese of Urgell in exchange for land in Cerdanya.
Since then the Bishop of Urgell, based in Seu d'Urgell, has owned Andorra.
Andorra is a parliamentary co-principality with the President of France and the Bishop of Urgell (Catalonia, Spain), as co-princes. This peculiarity makes the President of France, in his capacity as Prince of Andorra, an elected reigning monarch, although he is not elected by a popular vote of the Andorran people. The politics of Andorra take place in a framework of a parliamentary representative democracy, whereby the Head of Government is the chief executive, and of a pluriform multi-party system.