Welcome to my third attempt of being a food bloger, today I will demonstrate how one (perhaps you) can make a home-made noodles by using a macaroni machine.
I believe just like in my previous food blog posts I will learn some new English culinary language.
Ingredients you will need: flour, eggs, salt and a macaroni machine.
We bought our macaroni machine here in Georgia some years ago already, if you don't have one, take your chances and browse on amazon.com
[amazon:B0009U5OSO:full]
Lets dig in: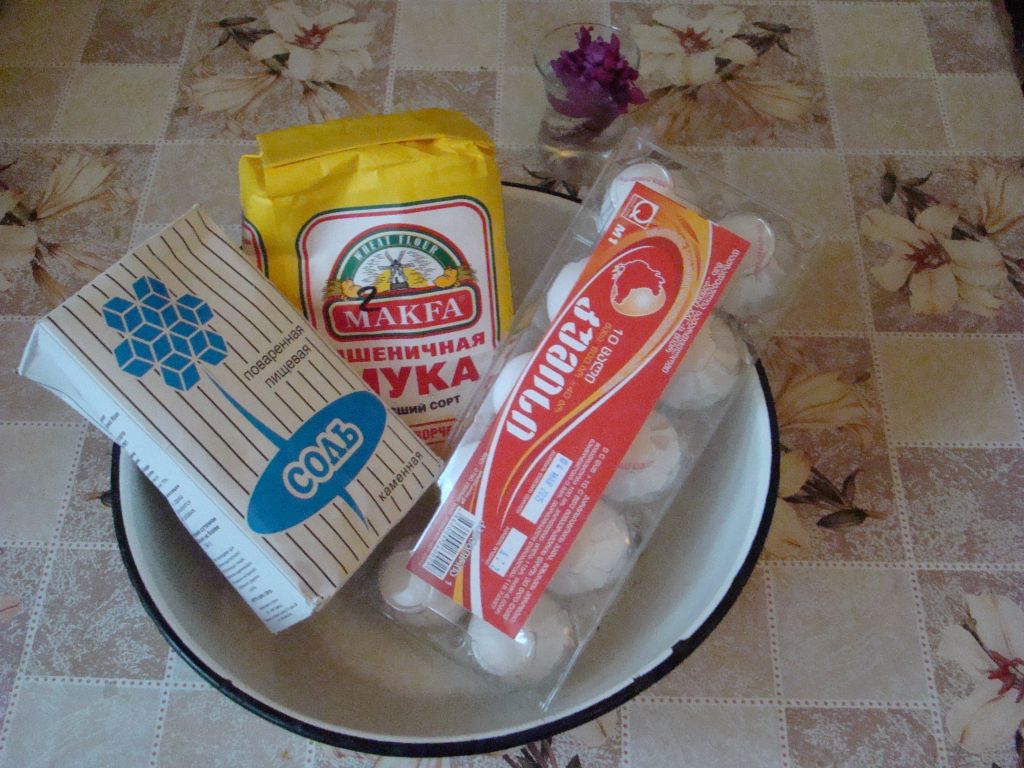 Ingredients for fresh Egg Pasta - Flour, Eggs and salt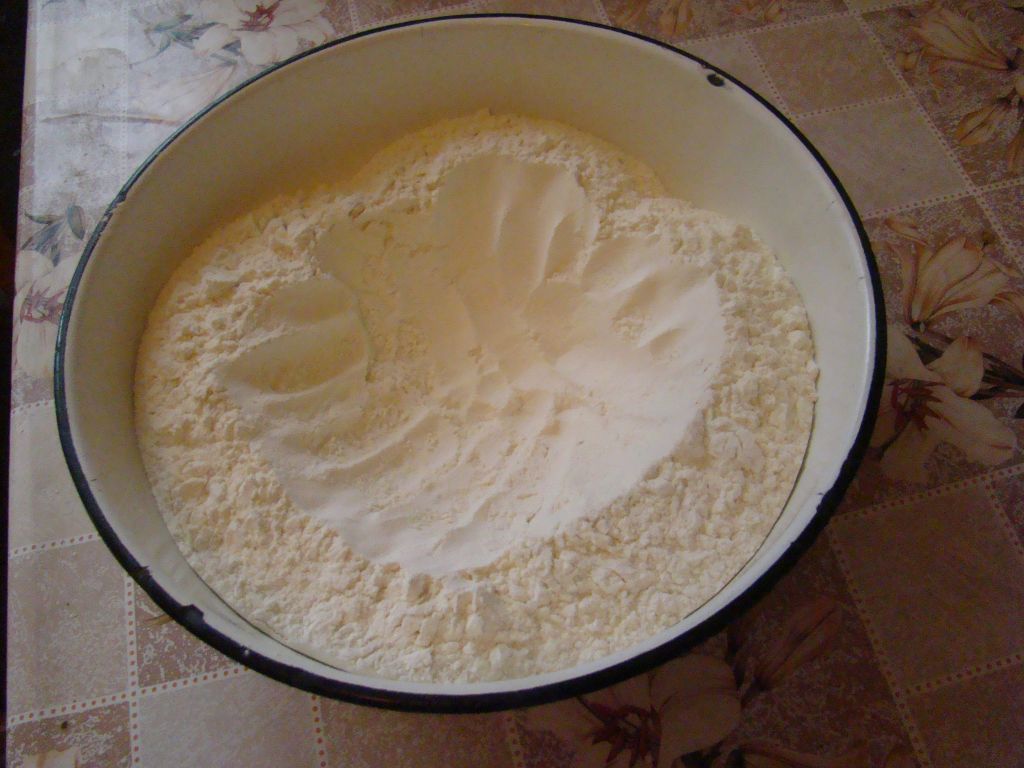 Add Flour to a bowl (make a small cavity to put eggs in)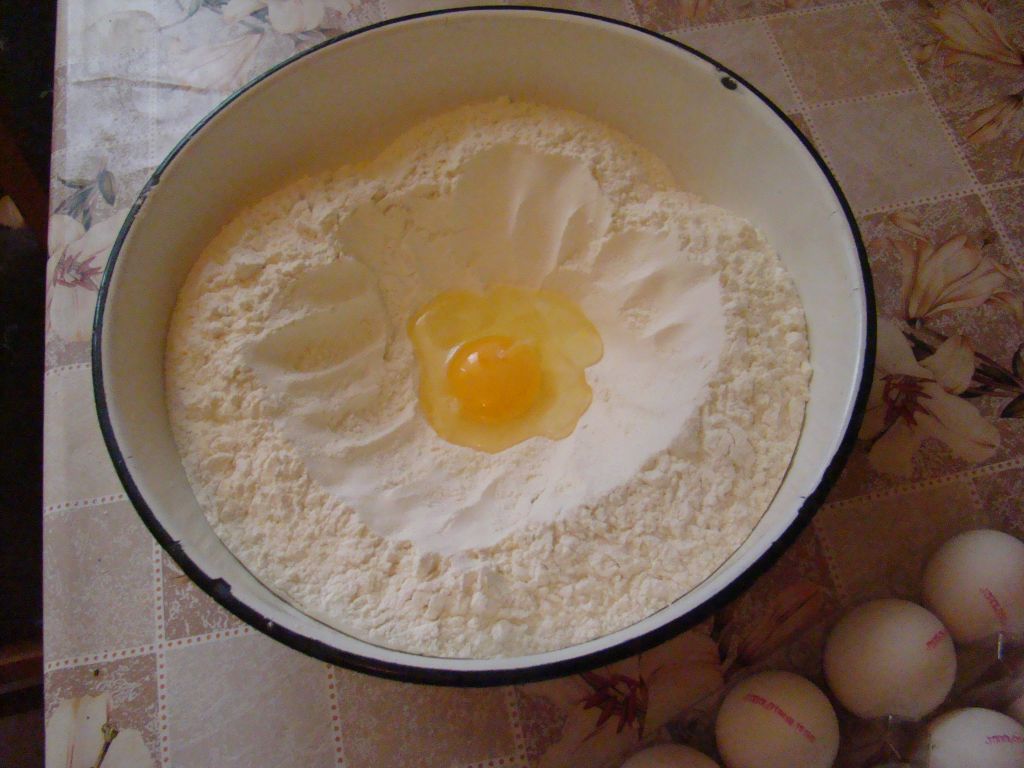 Add egg to a flour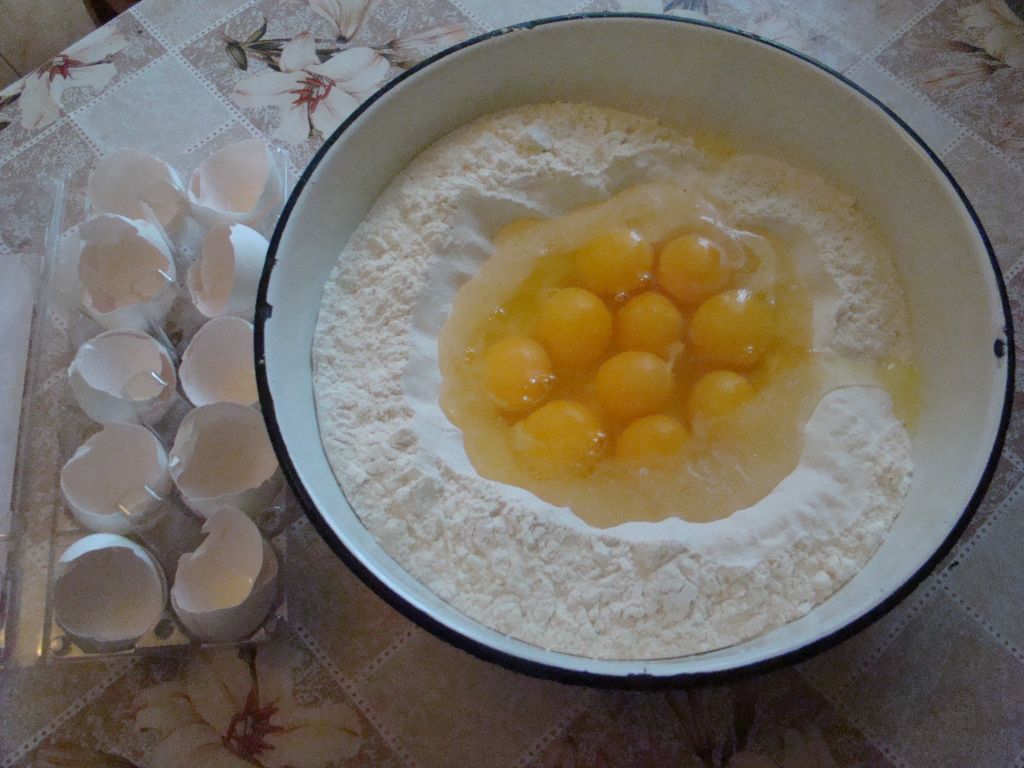 Add eggs to a flour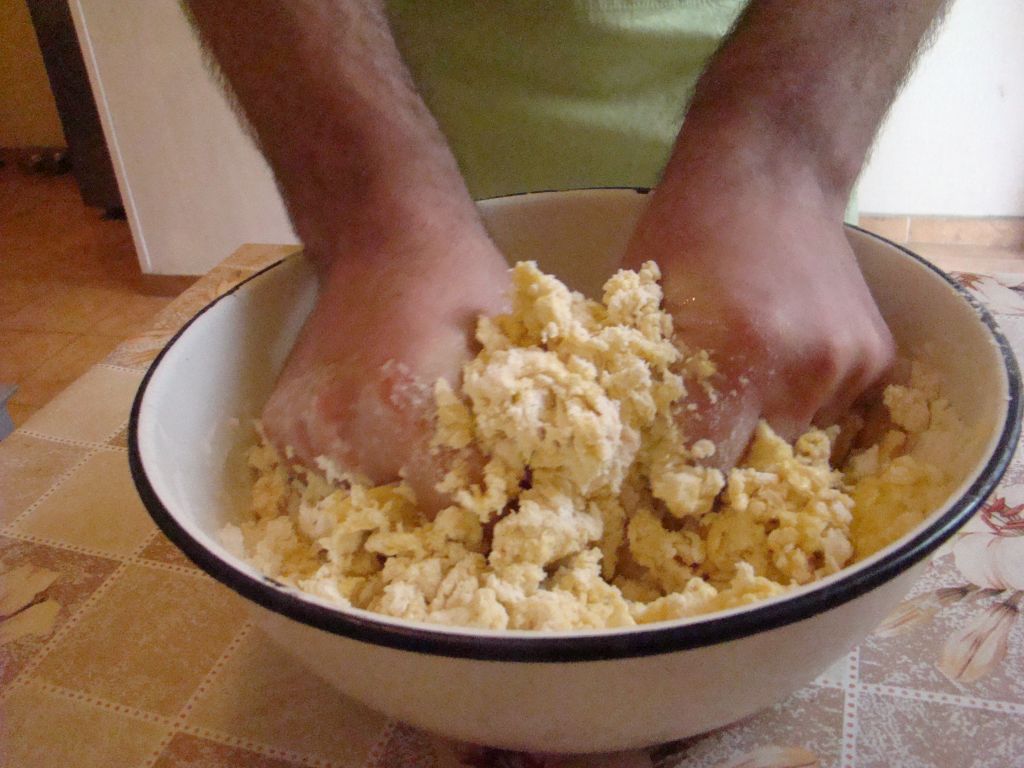 Knead your pasta
Oh, I spent some 40 minutes of kneading this egg pasta, it requires a lot of muscle strength and patience.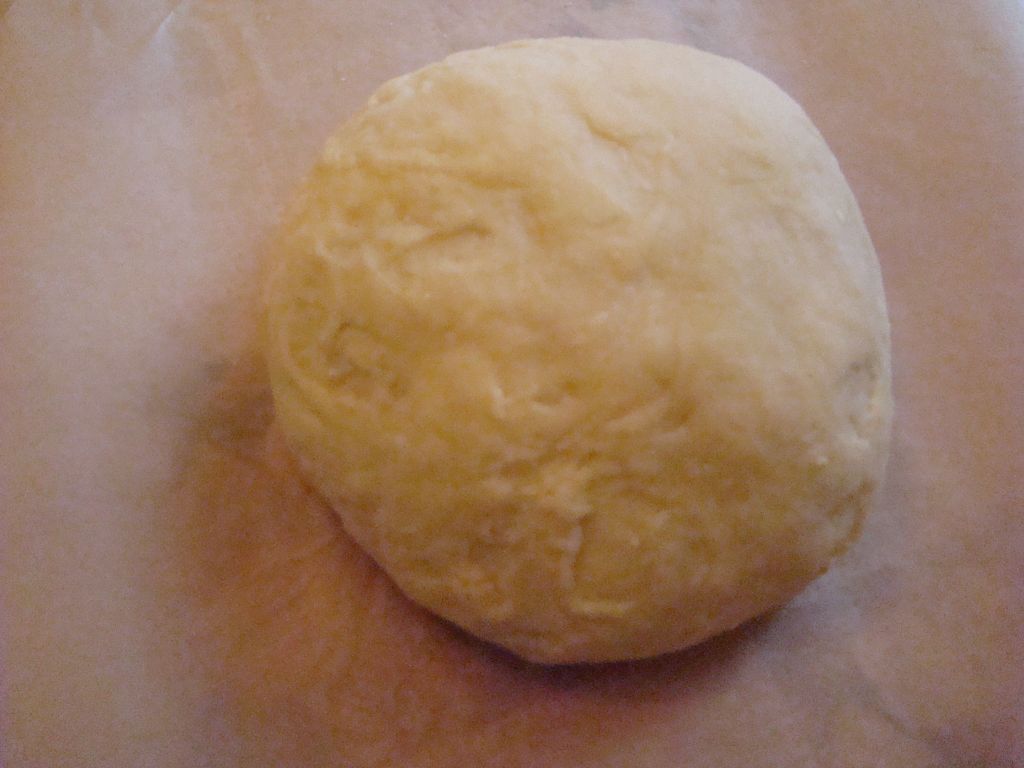 Kneaded pasta
Once you have finished your pasta kneading, make a ball shape of it and put it in fridge for some 30 minutes (at least)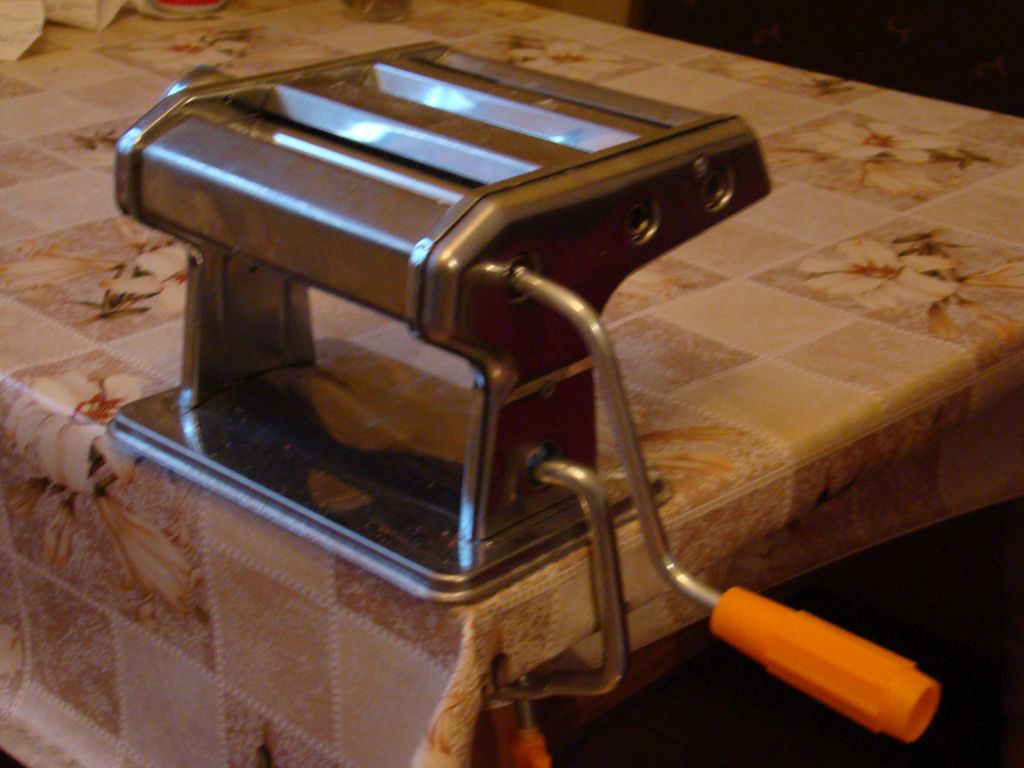 A Macaroni Machine
Meanwhile fix your macaroni machine on the table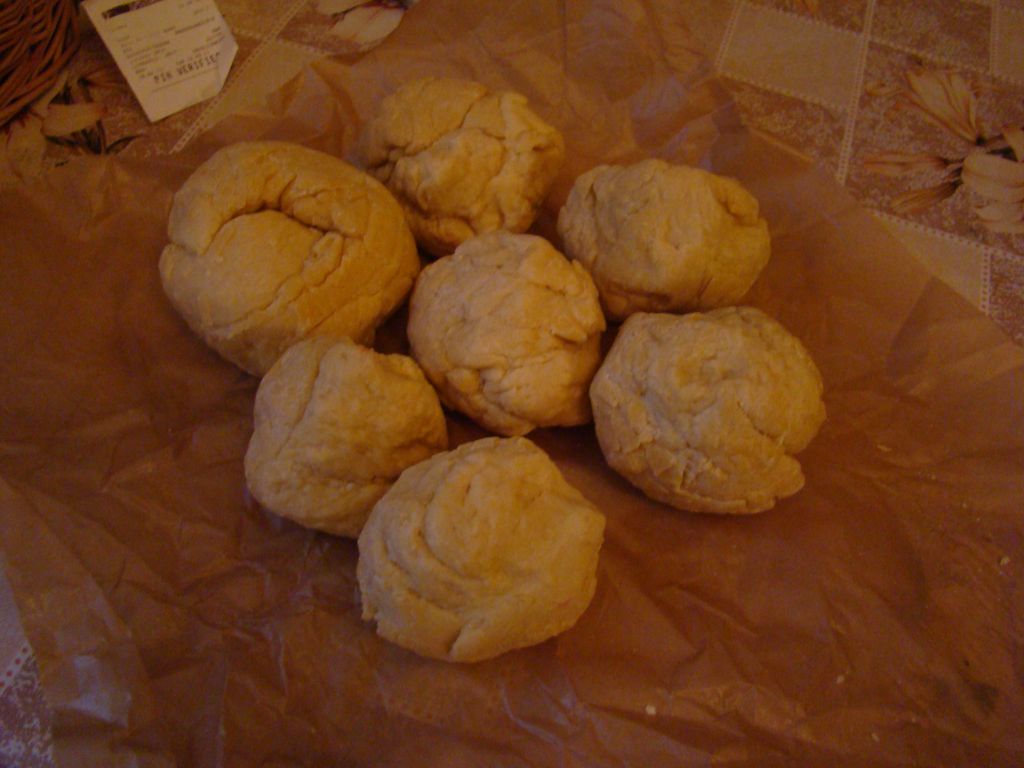 Divided pasta dough
Divide your pasta in smaller pieces to make it easier to work with macaroni machine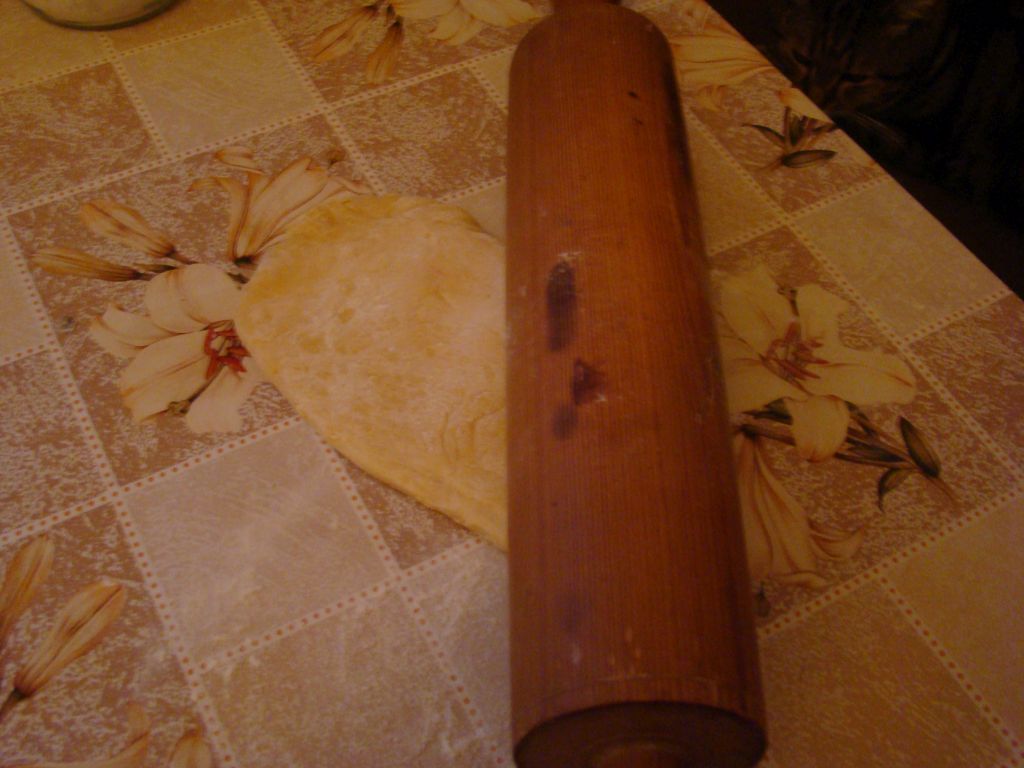 Rolling pin
Take your rolling pin to roll out pasta dough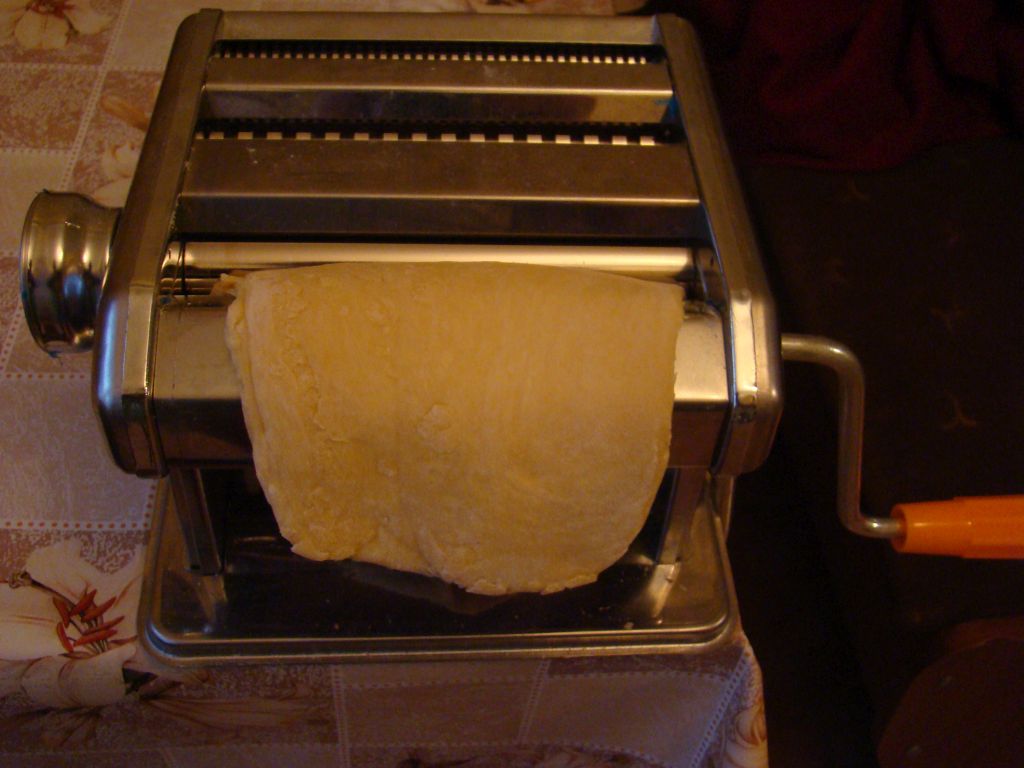 Roll out pasta dough using Macaroni machine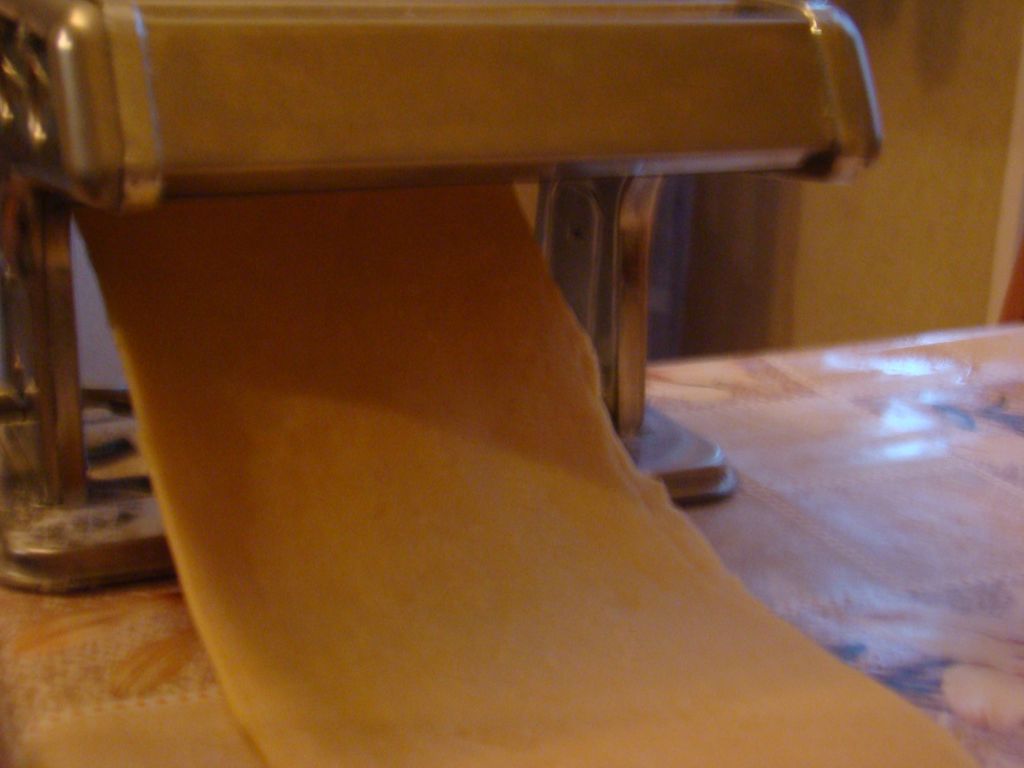 Pasta being rolled out using macaroni machine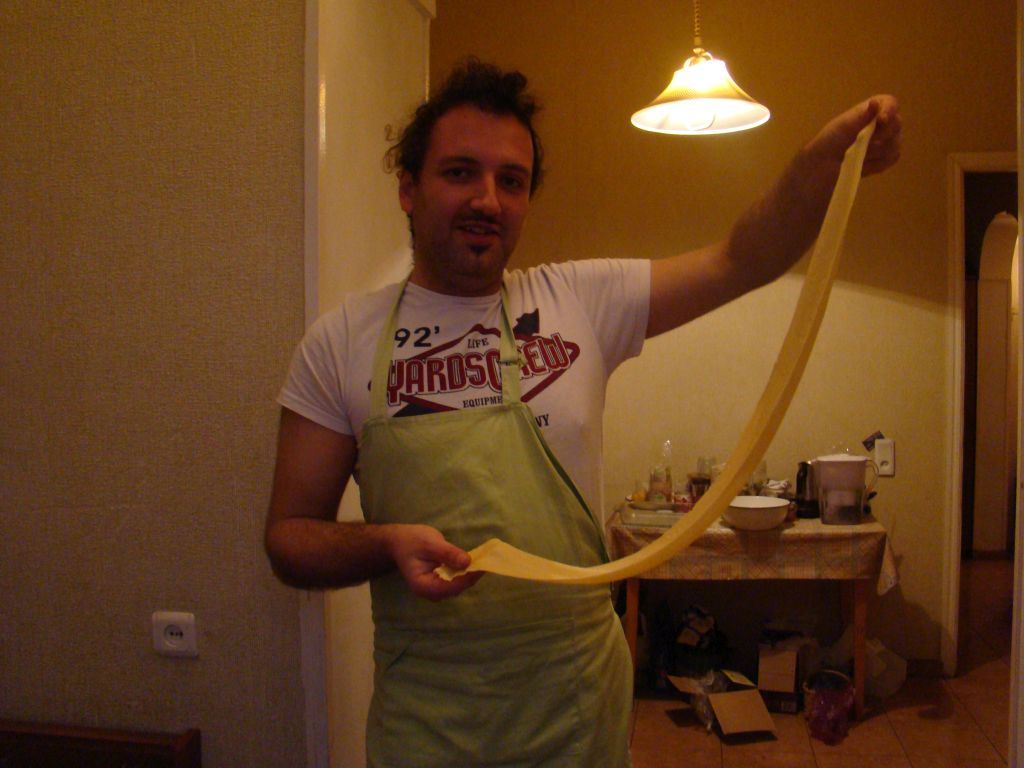 Author of this blog captured in action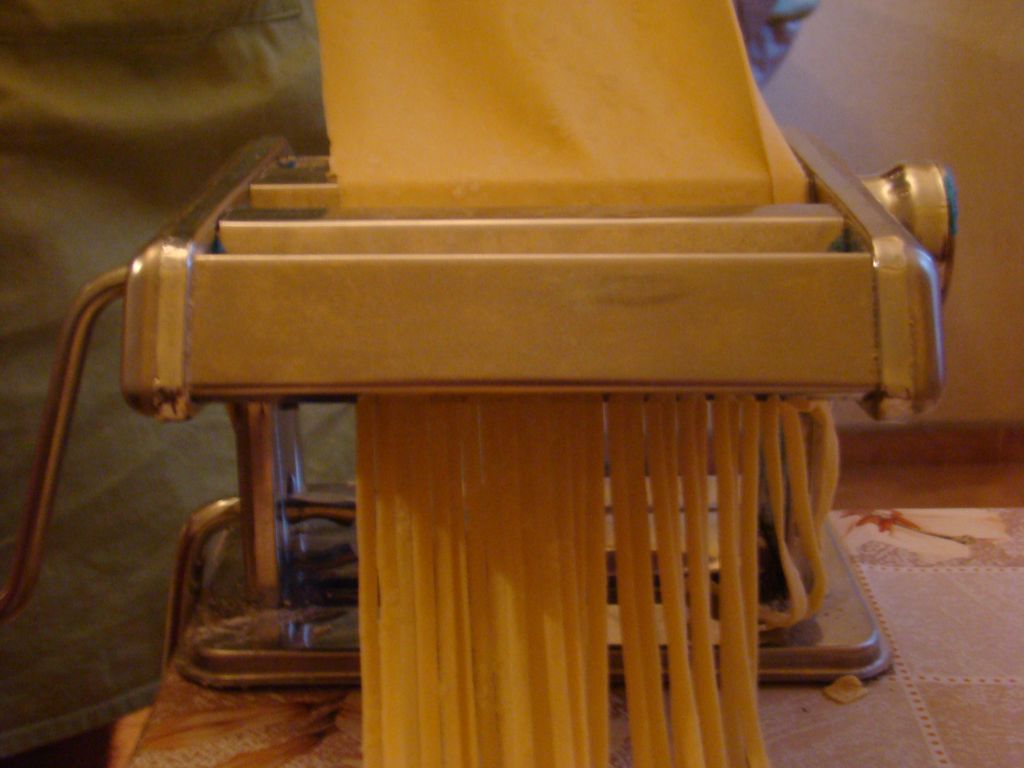 Making noodles using macaroni machine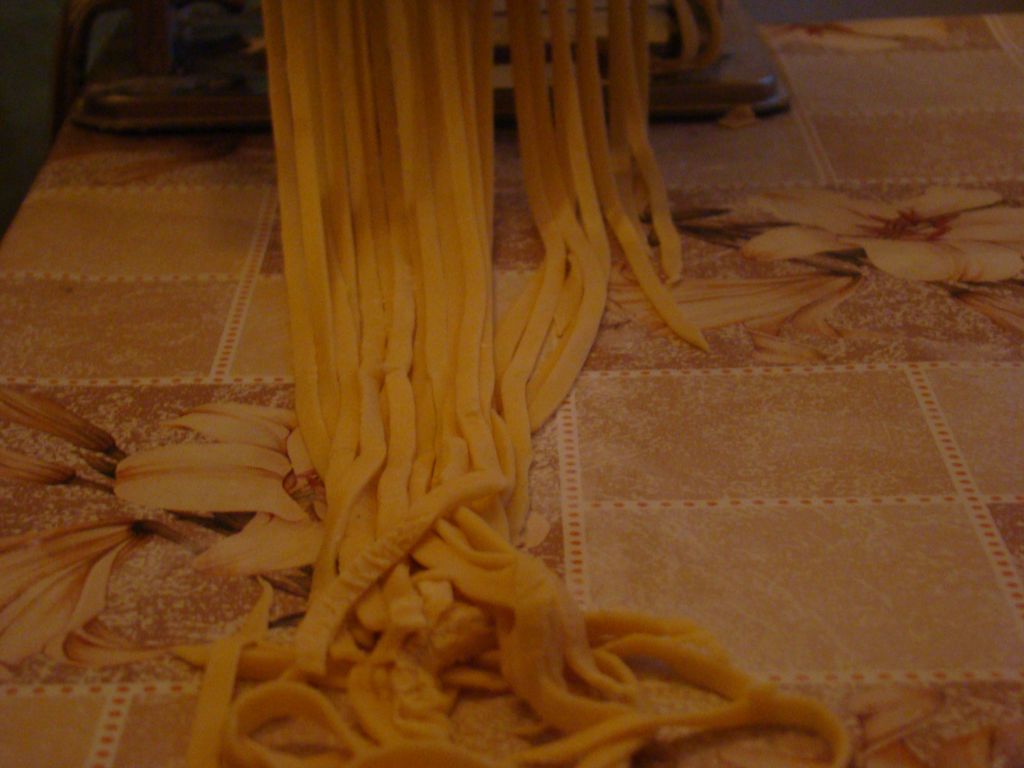 Making noodles using macaroni machine
So simple. in some of my next food blogger posts I will show how you can make some noodle based food.
Words I learned today: rolling pin; cavity
Top 3 Macaroni Machines on Amazon (Best Selling)
Please note those items are available for sale on Amazon, by clicking on links on this page and by making a purchase on Amazon site, I will earn an affiliate income from that.
[amazon:B0009U5OSO:full]
[amazon:B00004SPDH:full]
[amazon:B000679FZ8:full]