For years I've been against real estate investments, as I have never really understood them, or they have seemed out of the reach because of the high price attached. Instead, I prefer the stock market and bitcoin.
Let's say I invest in what I understand. I cannot say I understand the stock market 100%, even less for cryptocurrencies, but at least I know how to make money out of them
Batumi Real Estate Crypto Investment
Real estate for profit-generating seems - way too complicated to me, and as long you haven't inherited some nice flat in a prime location, I don't see the point in buying it to let it out on Airbnb. By the way, a few weeks ago I met a girl in Tbilisi, she is doing the Airbnb thing in Tbilisi - she said, she can generate 100% return from her investment, which seems outstanding.
Anyhow, back to real estate in Batumi
The real estate market is booming in Batumi, at least for the past 10 years. Back in 2012, we lived in Batumi for about 6 months and I can only assure you, the cityscape has changed dramatically, not very well known areas of the city now have become very hot investment areas.
Many international brands, like Hilton, Marriot, Radisson, Best Western, Wyndham, Sheraton, and more are present in Batumi.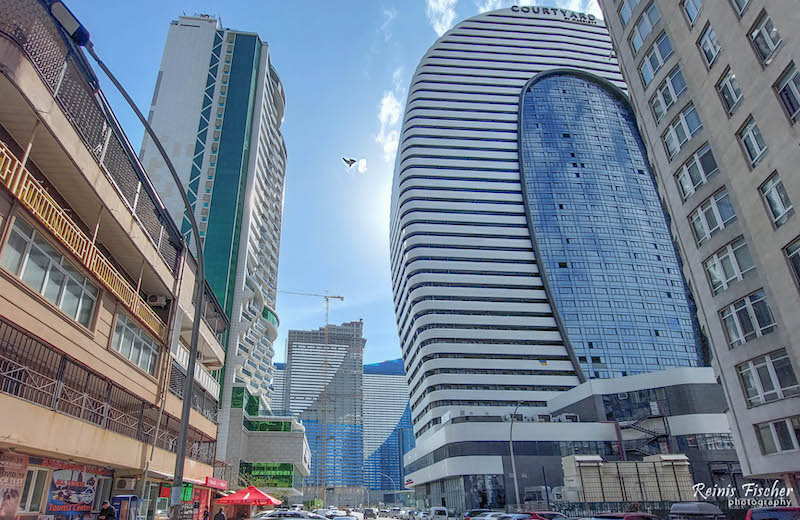 As we're living in Tbilisi, we love to come to Batumi once or twice per year. Mostly booking nice hotel at prime location with a swimming pool and sauna, staying for a few days or a weekend, so did happen this time, we booked 4-star Best Western hotel Batumi hotel, which actually is not very prime located, not even with direct access to the sea. and I started to explore the area and kind of felt like being in Colombo, Sri Lanka with a Soviet touch. 
I noticed a few billboards advertising black frame properties in Batumi starting at $650 per square meter.
Black frame - means - under construction.
Which actually is an option buying with a huge discount. Though I can see risks involved too - like never actually finishing the building, etc.
Some small 30m2 apartments are available, so $650 means just about $20,000.. and in case you are lucky you have a chance to sell it for $30,000 or $40,000 when finished. Now this already seems interesting - investing in black frame projects, praying the project is finished, and then reselling it for profit.
Even best, most of the offers in Batumi (and Tbilisi) come with a 20% or 30% first payment ... here is an example offer I got from Star Residences Batumi
Our project "Star Palace Batumi" is located on the first sea line,  100 meters from the sea.
For today finished 28 floors, delivery date is the end of the 2022 year.

Project consists from 30  floors and  at this moment I  can offer units from 17th floor till 28th floor.
Price per sq.m. from 650 $ - till 900 $
payment plan:
1. Installment with 30% down payment for 36months, (in this case white frame is a present from company)
2. 100% payment, ( discounts from 50 $, for per sq.m)
here are some pictures for an idea: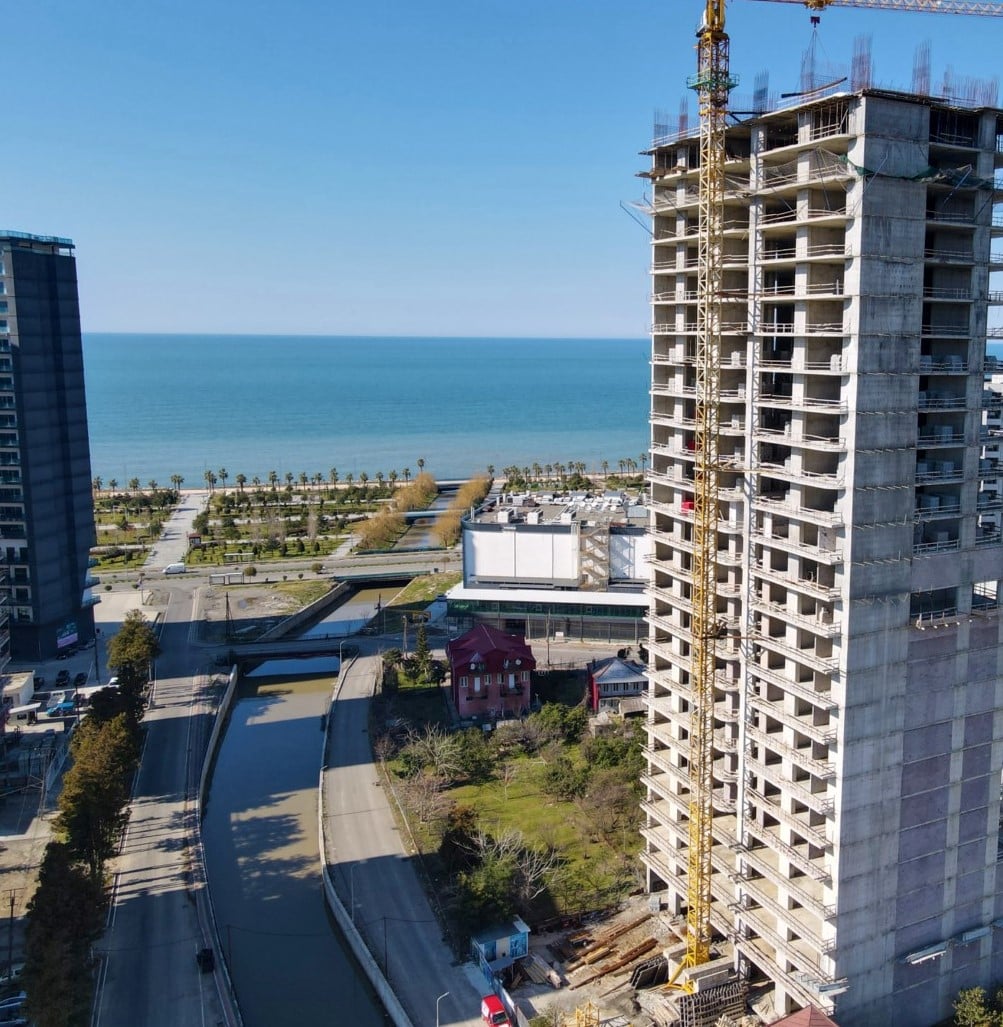 Yes, looks nothing impressive, I would say neglected, but should look quite modern once finished, hopefully with parking. I don't see many problems in reselling or at least renting out for holiday goers. Do I want it? Not sure, but I must admit the offer is tempting, and there are many such offers in Batumi (and Tbilisi). 
With 30% first payment it would be just about $6,000 (assuming 30m2) now and the rest $14,000 in the next 36 months or about $388/mo - seems quite doable. If I will succeed in bitcoin futures trading in the next 6 months I will come after such a deal in Batumi, meantime - interesting enough. 
Batumi Real Estate Crypto Investment
Here I made a quick YouTube video about real estate investments in Batumi