Today by overlooking some old photos (taken in Summer 2013) I found some epic pictures back from my travels to United States, so I decided to add some photos I have taken there on my blog - and today I will add Manhattan. 
It was interesting for me to learn that "Manhattan" can be translated as "Island of many hills" from the Lenape (Unami) language. I didn't noticed many hills there, but a lot of skyscrapers instead.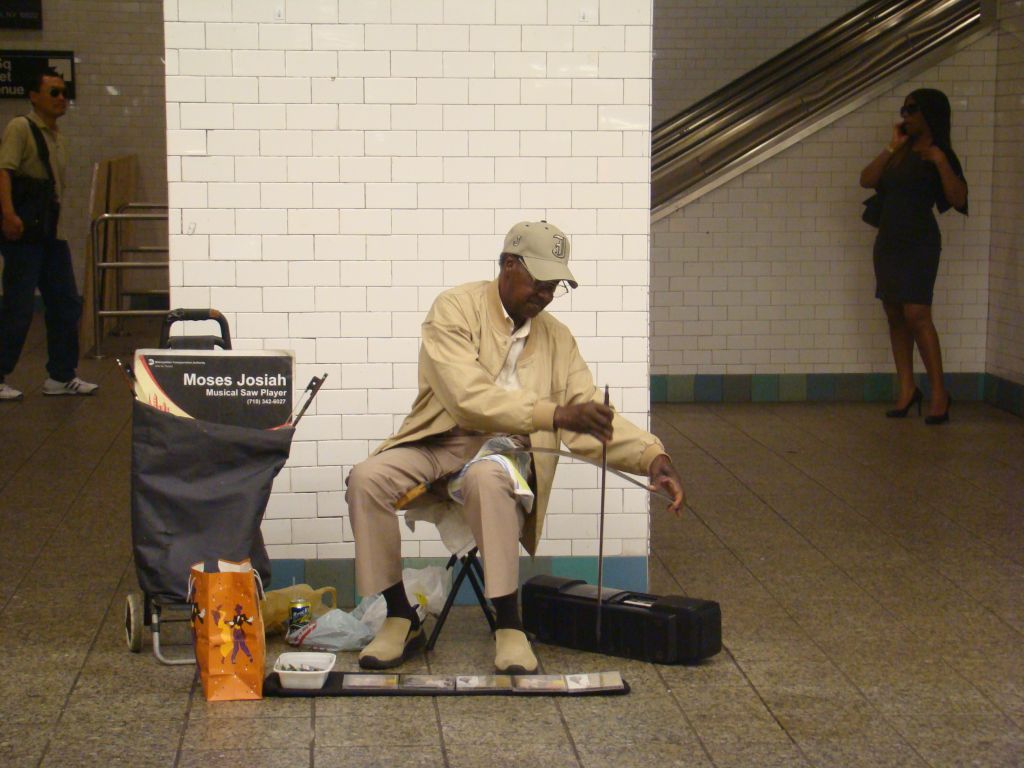 Street musician in Manhattan's subway
It is interesting to learn that in New York you can (must) obtain some license for performing on the streets - as you can see from picture above - this musician is a musical saw player.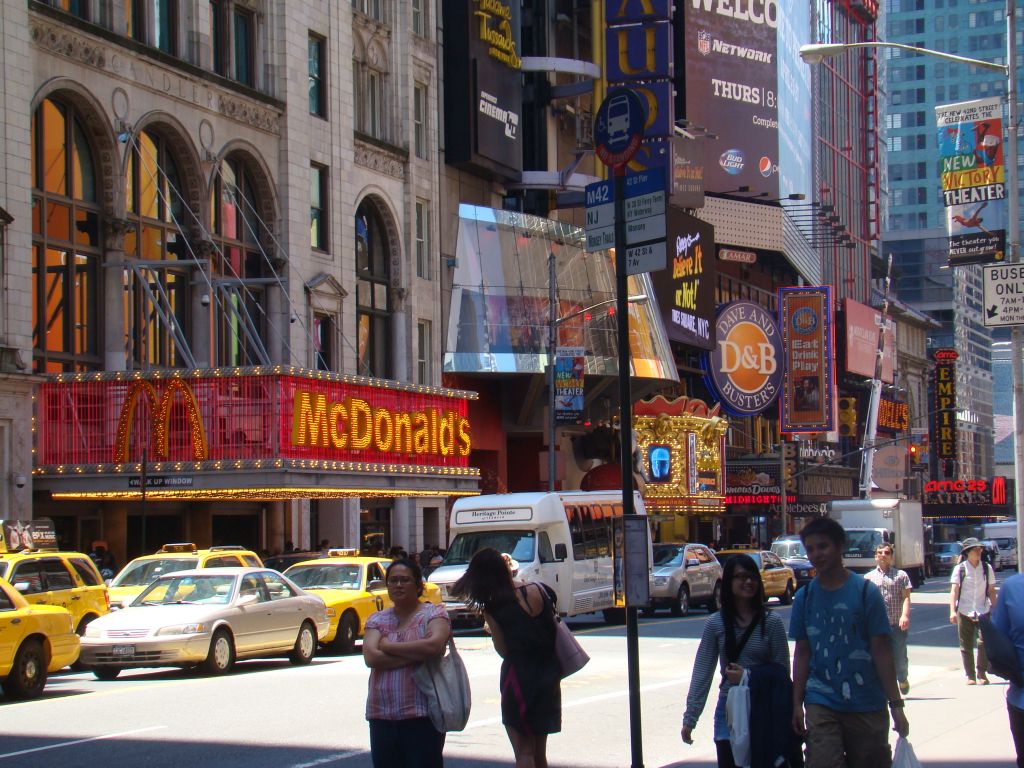 Manhattan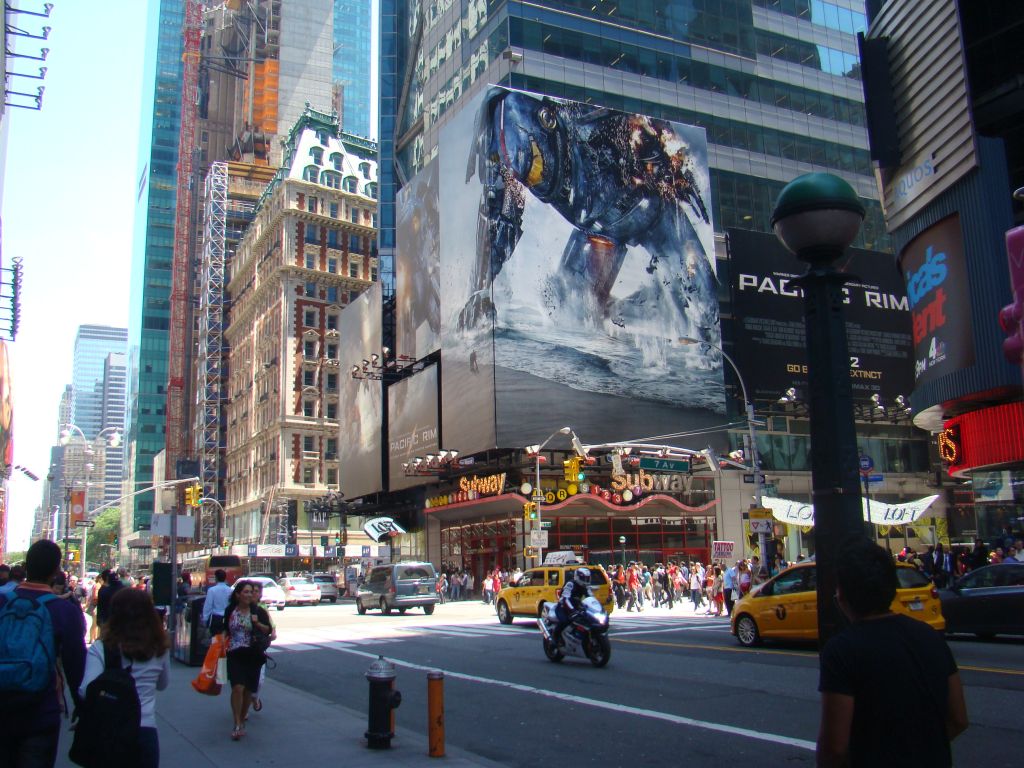 Manhattan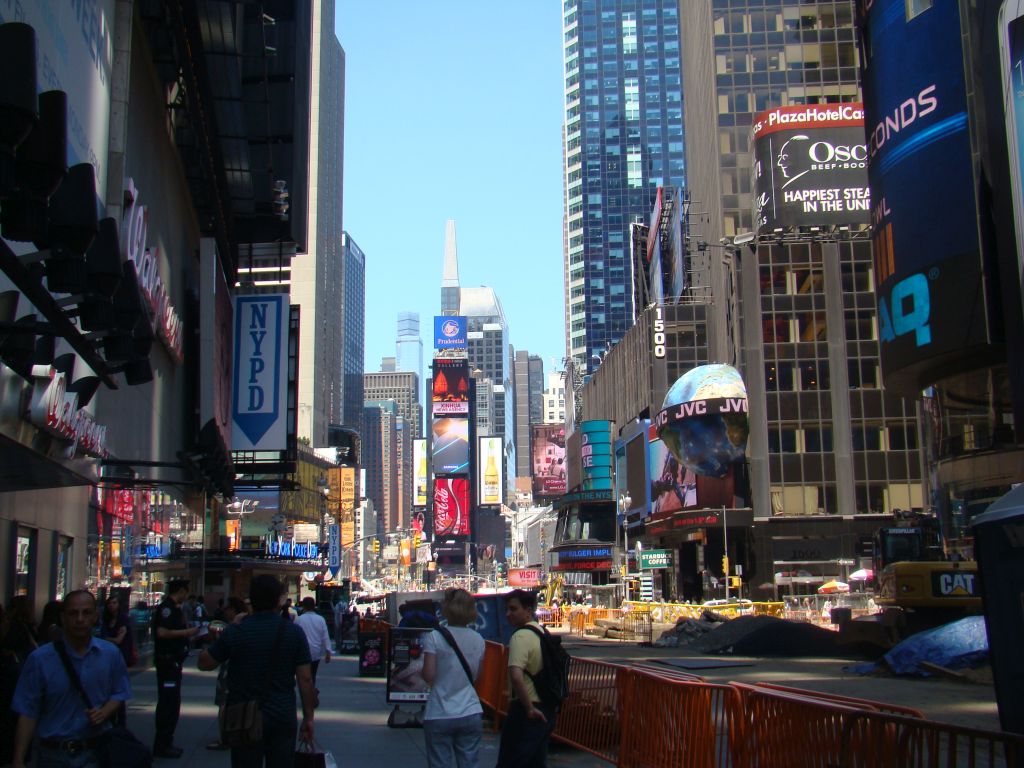 Times Square in Manhattan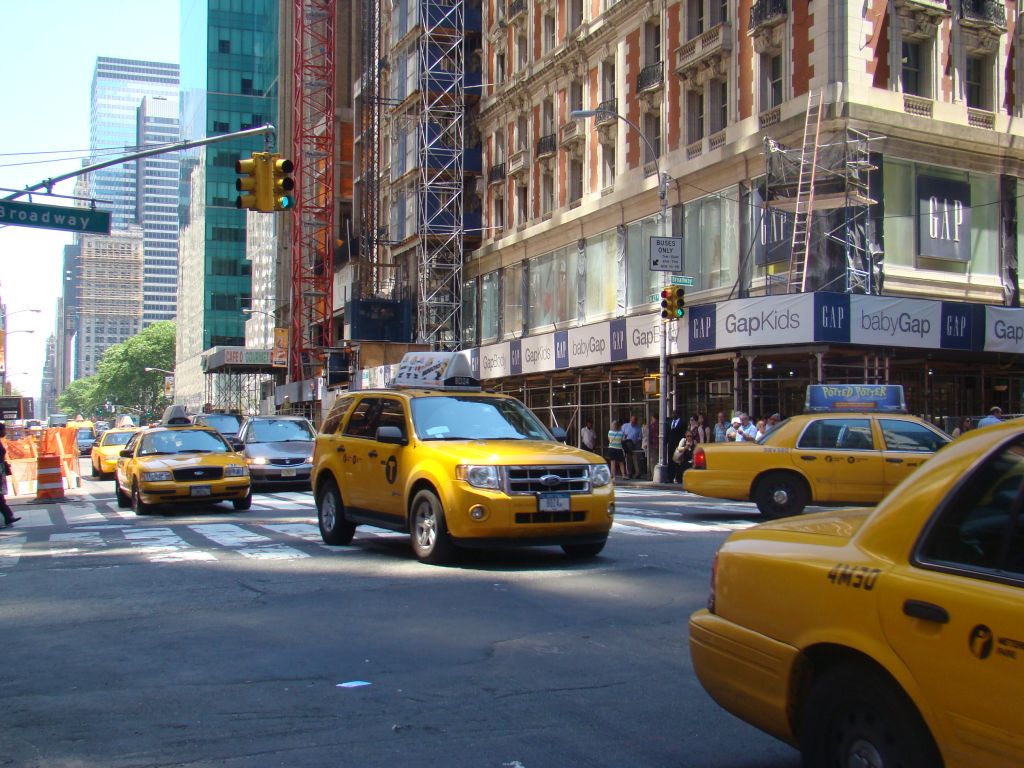 Visit card of Manhattan - yellow taxi cabs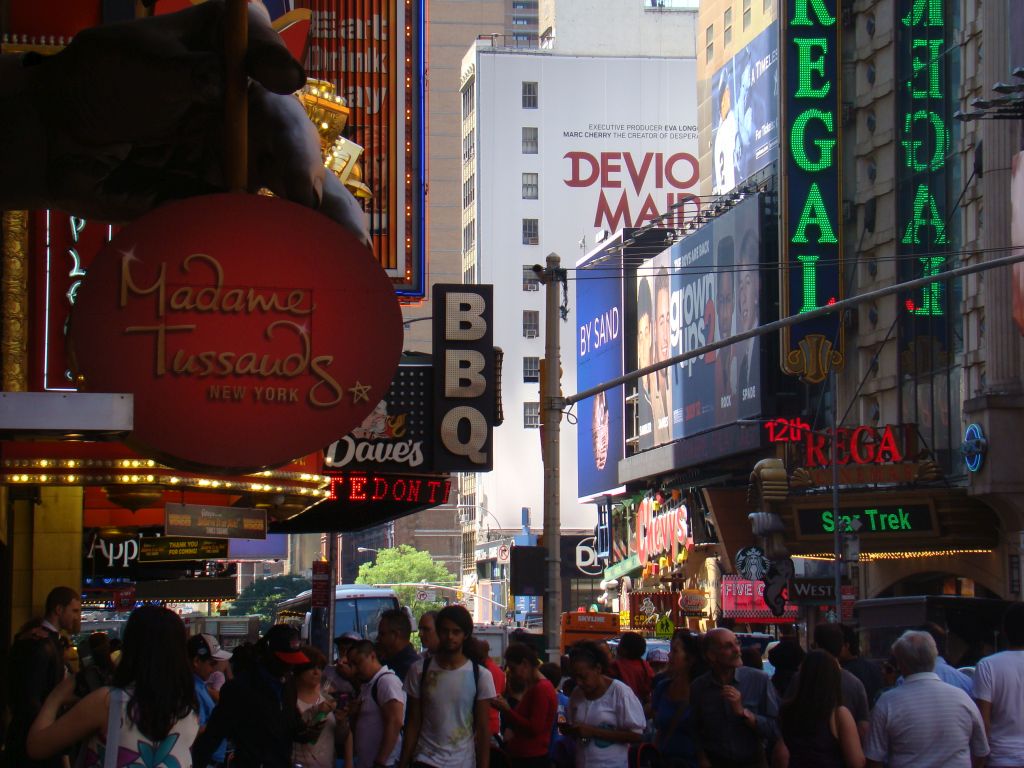 Manhattan
About Manhattan
Manhattan is the most densely populated of the five boroughs of New York City. The borough is coterminous with New York County, founded on November 1, 1683 as an original county of the U.S. state of New York. The borough consists mostly of Manhattan Island, bounded by the East, Hudson, and Harlem Rivers, but also includes several small adjacent islands, as well as Marble Hill, a small neighborhood on the mainland.
Manhattan is often said to be the economic and cultural center of the United States and serves as home to the United Nations Headquarters. Anchored by Wall Street in the Financial District of Lower Manhattan, New York City has been called both the most economically powerful city and the leading financial center of the world, and Manhattan is home to the world's two largest stock exchanges by total market capitalization, the New York Stock Exchange and NASDAQ. Many multinational media conglomerates are based in the borough. Historically documented to have been purchased by Dutch colonists from Native Americansi n 1626 for the equivalent of US$1050, Manhattan real estate has since become among the most expensive in the world, with the value of Manhattan Island, including real estate, estimated to exceed US$3 trillion in 2013.