We traveled to Crete, at the start of June 2016, after capturing mesmerizing postcards from Chania, we continued our route to Agia Marina, where stayed for about 3 nights at Vergina Beach hotel
After, we continued our trip deeper in Island, and at the end of this trip returned to this area for another 5 days
In today's Piece of Love series, pictures from Agia Marina beach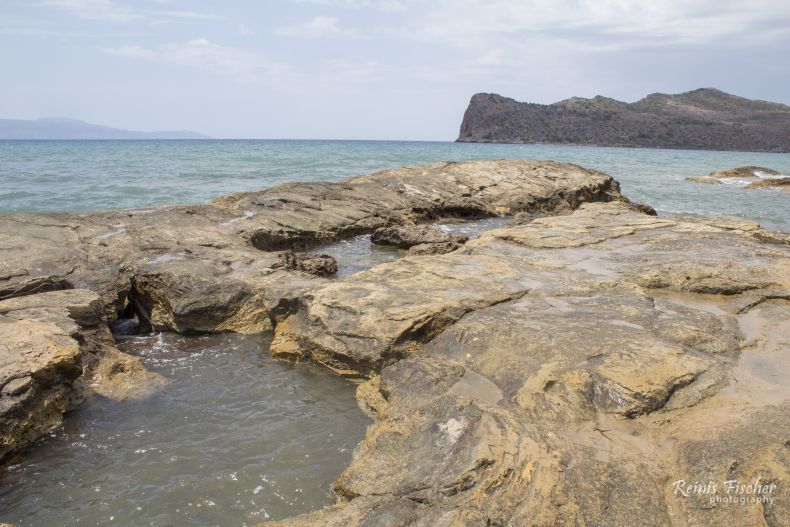 Rock formations near Agia Marina beach in Crete
From what we have seen from our upcoming travels almost all across Crete, Agia Marina was one of the most tranquil places, slow, pretty quiet, despite a lot of Scandinavian folks resting here. Swimming in these beaches -  a real joy.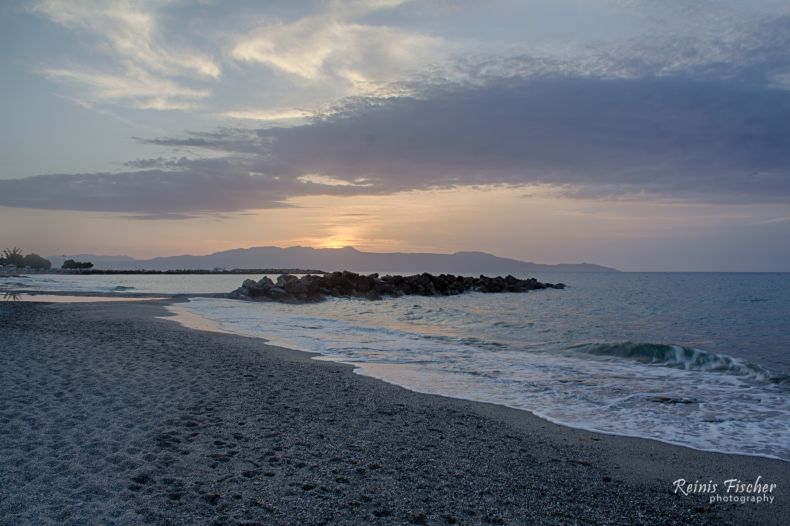 Sunset at Agia Marina
I couldn't resist to take a tripod and make a lovely HDR. 
As said, really cool, tranquil and I would even say pretty romantic place (beaches).