At the start of June, 2017 we traveled for a 3 week leisure trip to the island of Crete, Greece, and our first stop was lovely coastal town Chania. We spent a lovely night discovering local Cretan cuisine and I photographed a lot nightly scene, equipped with a tripod and long exposures, lovely.
That said - postcards from Chania!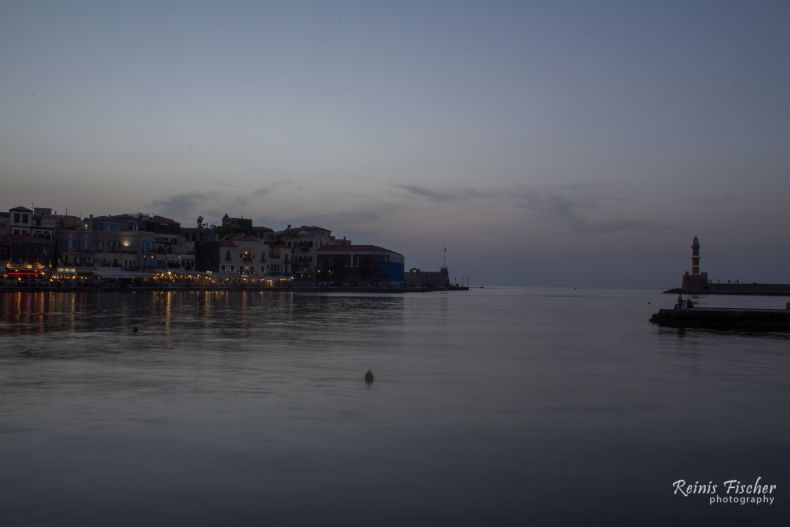 Chania lighthouse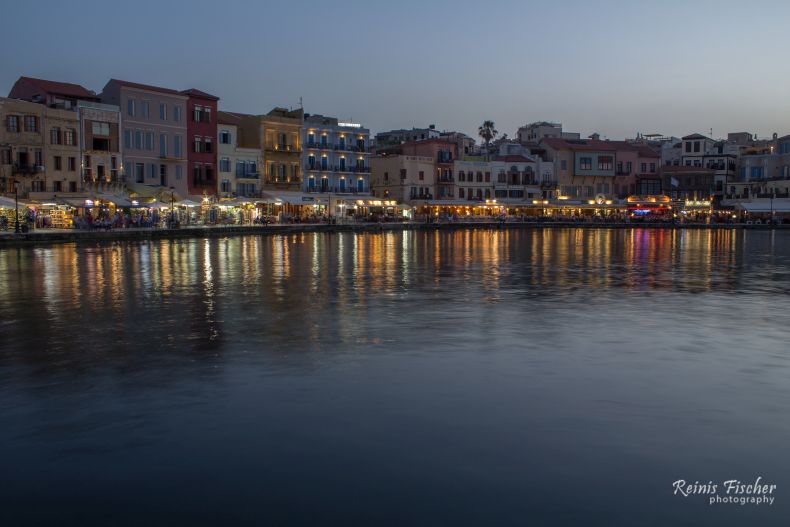 Lively Chania promenade with lots of cafeterias
About 18 months ago we visited the so called Italian Riviera - Portofino, see: Portofino - picturesque harbor village in Italian Riviera, now we can draw parallels with both coastal town - truly amazing for romantic escape.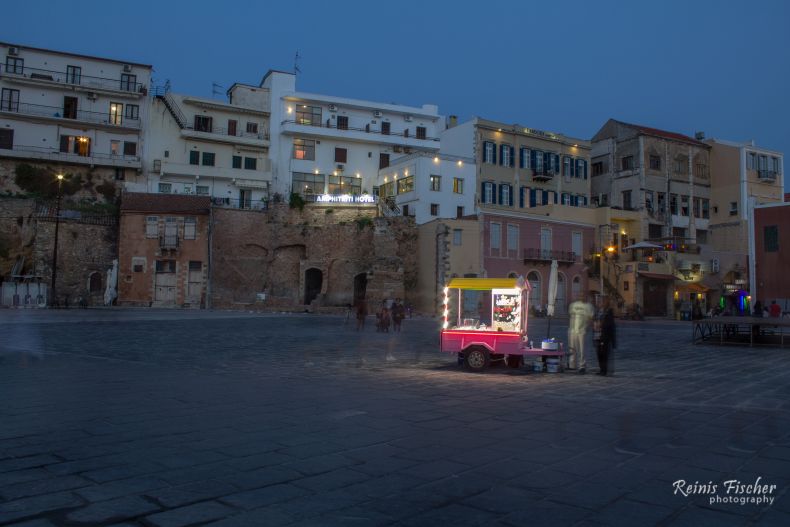 Street vendors in Chania
Ah, those lovely ghost long exposures.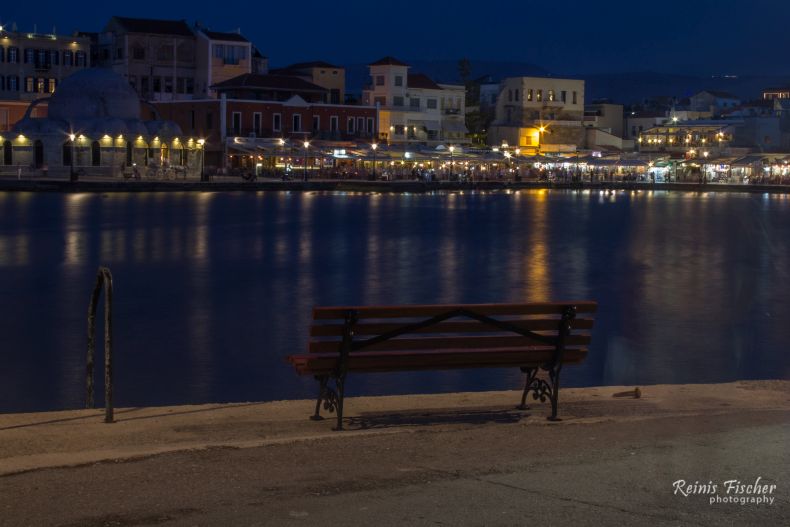 A bench
Just love this long exposure.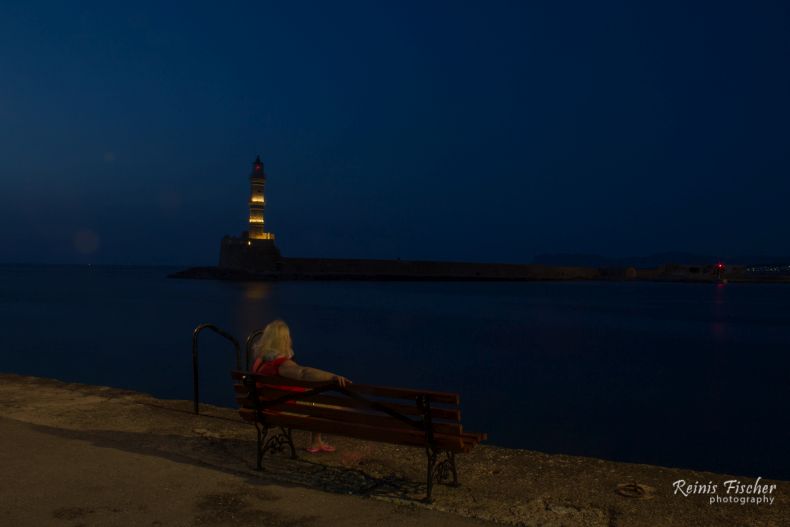 the girl and the lighthouse
Amazing, beautiful and truly inspiring. Chania we love you!