Chiatura is an amazing and worth to explore city in the Imereti region, Georgia.
Famous because of manganese and iron ores. What makes this city special - cable cars, it's believed there are some 17 cable cars / lift systems in operation in Chiatura.
Chiatura have been on my travel list for a very long time already - first visited and documented in November 2016. Yes, we took a ride in those old and neglected, but awesome cable cars. Taking a ride in cable cars here is completely free (as of November 2016)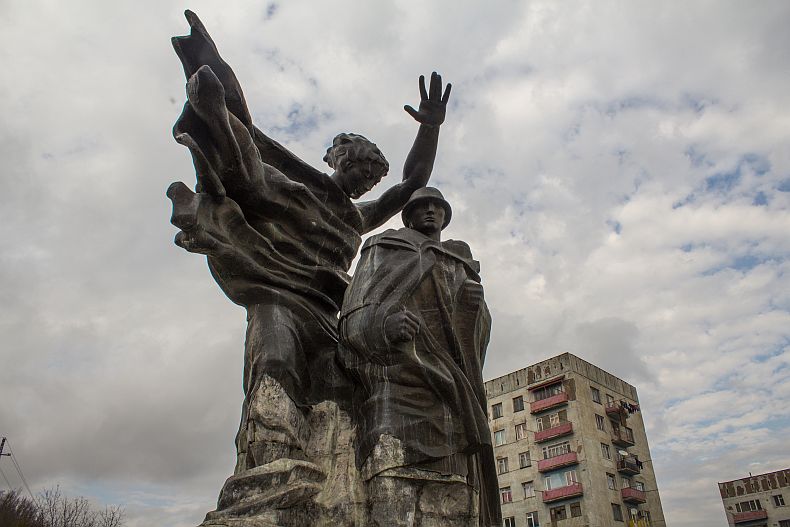 Soviet era monument in Chiatura
Amazing, charming and unique.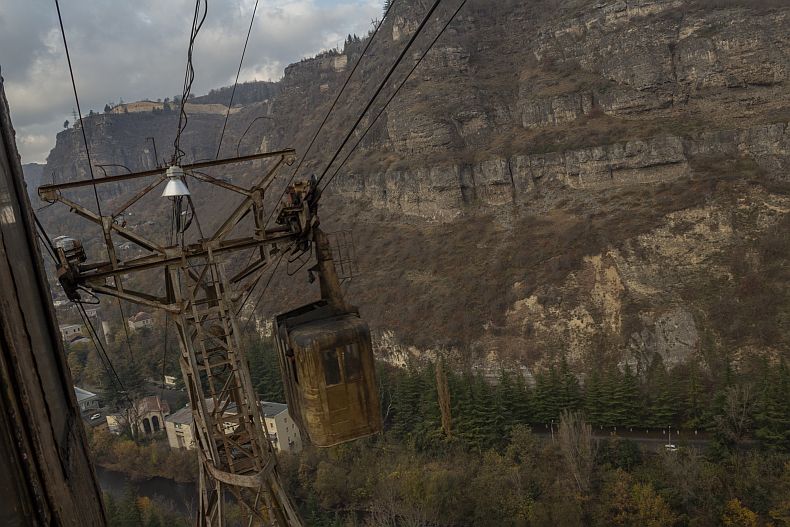 Old and neglected
Due to the steep sided river valley, production workers spent a large amount of time walking up from the town to the mines, there by reducing productivity. In 1954 an extensive cable car system was installed to transport workers around the valley and up to the mines. Still utilising the same infrastructure installed originally in the 1950s, today some 17 separate aerial lift cable car systems still exist around the town. Some of the most interesting lines are just outside the city and for those lines you can see the rough map here.
Rides are completely free (As of November 2016)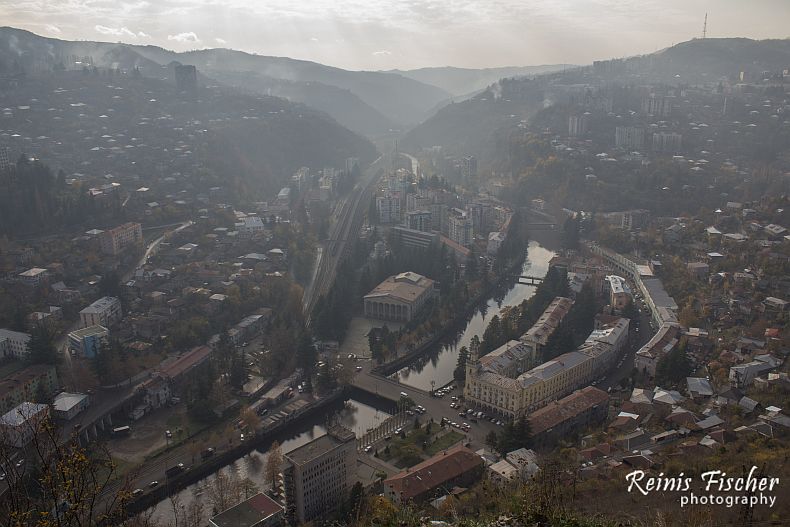 Aerial view of Chiatura
The city is located inland, in a mountain valley on the banks of the Qvirila River.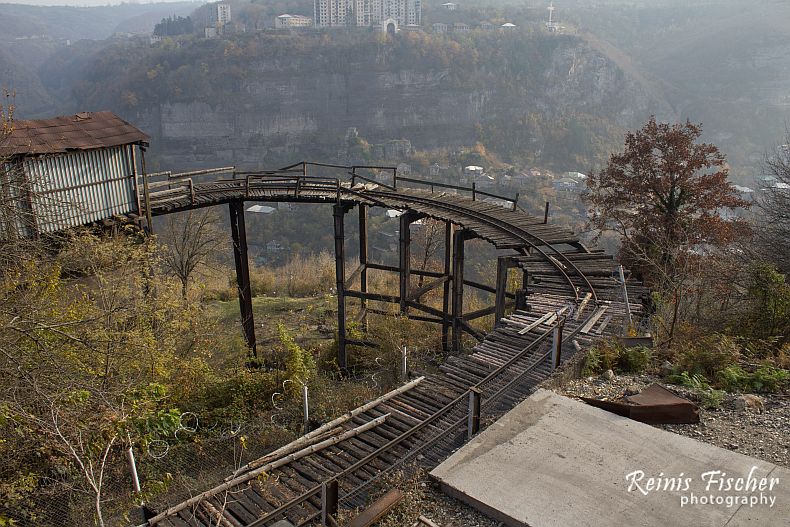 Mine railway in Chiatura
In 1879 the Georgian poet Akaki Tsereteli explored the area in search of manganese and iron ores, discovering deposits in the area. After other intense explorations it was discovered that there are several layers of commercially exploitable manganese oxide, peroxide and carbonate with thickness varying between 0.2 m (0.66 ft) and 16 m (52 ft). The state set-up the JSC Chiaturmanganese company to manage and exploit the huge deposit. The gross-balance of workable manganese ores of all commercial categories is estimated as 239 million tonnes, which include manganese oxide ores (41.6%), carbonate ores (39%), and peroxide ores (19%).As a result, the company developed a rail link to transport manganese ore to the ferro-alloy plant in Zestaphoni, which operated today by Georgian Railways is fully electrified. Manganese production rose to 60% of global output by 1905.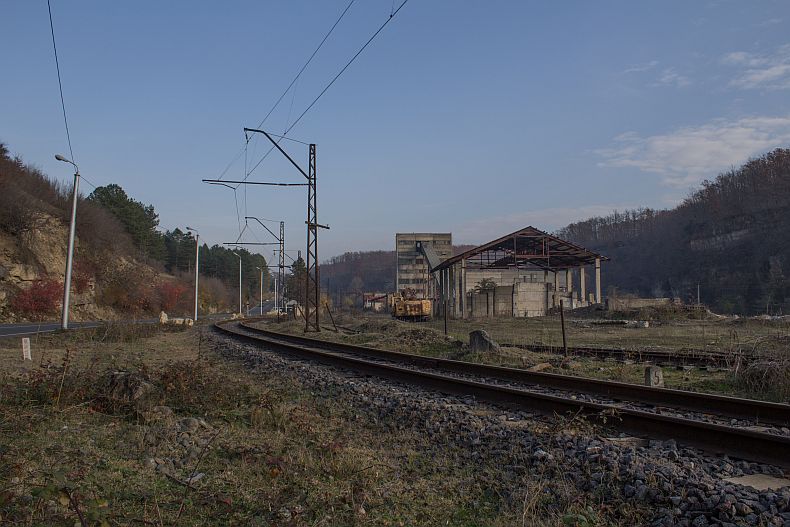 Chiatura
That's life, Piece of Life!