Welcome to another Tbilisi Restaurant review. Today I will speak about a Cafe Accent. Though they call themselves a cafe - I prefer to use a word restaurant.
I believe this place is a new in Tbilisi opened just recently, we found it on local Georgian groupon clone site (hotsale.ge) - we bought a coupon for a steak, wine and a tiramisu.
Though Cafe Accent is located in the heart of Tbilisi Old Town on Gorgasali street, we had a problems of actually finding it. Our first attempt to locate this place ended unsuccessful, after being lost somewhere on Vahkang Gorgasali street next to Mtkvari river, we ended our first approach of finding Cafe Accent by having our supper at other restaurant Maspindzelo.
We decided to try our luck other day, and when that happened we again almost missed this place - the signboard on a facade from street of Cafe Accent is barely seen
Hard to read sign of Cafe Accent Tbilisi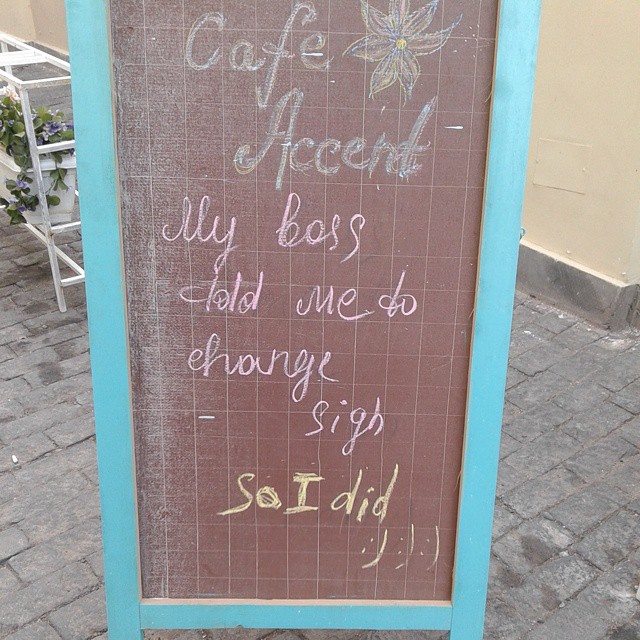 Another hard readable sign of Cafe Accent
After a few lousy minutes of thinking is it really a restaurant we went inside, luckily inside interior was almost perfect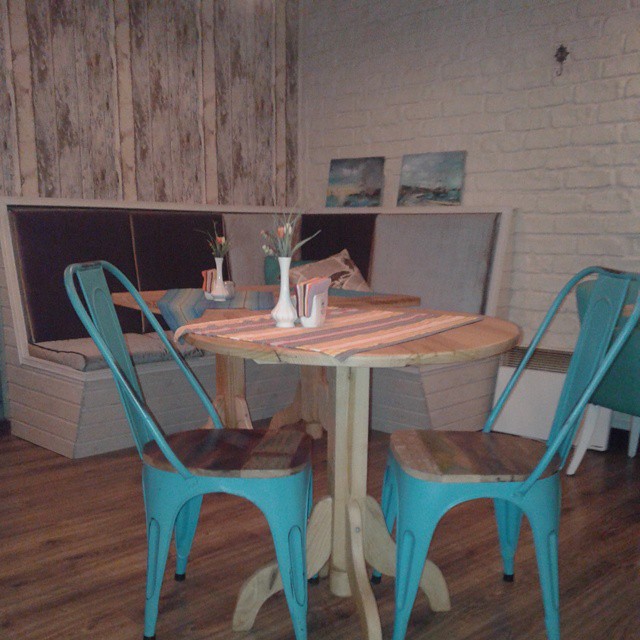 Inside interior at Cafe Accent
I felt like I have been travelled back to Spain when stayed at a lovely hotel at Costa Brava - Hotel Begur, inside interior at Cafe Accent for some reason remind me something Spanish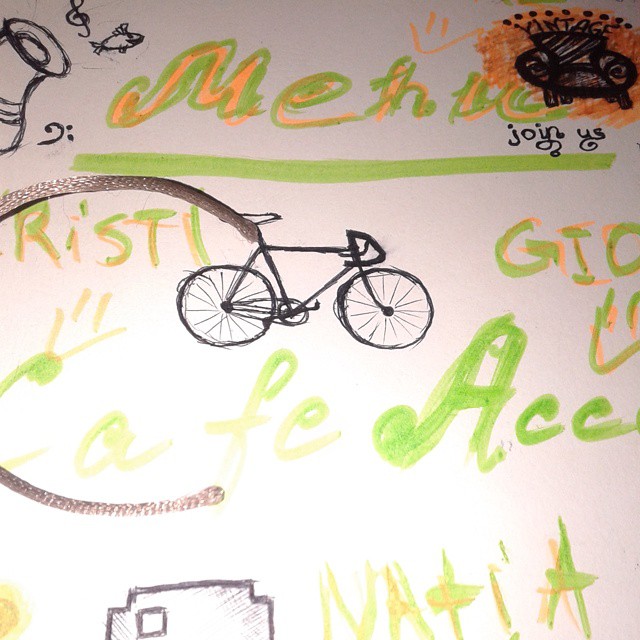 Menu at Cafe Accent
I must admit I didn't find any accent at all looking at this children's style drawing menu cover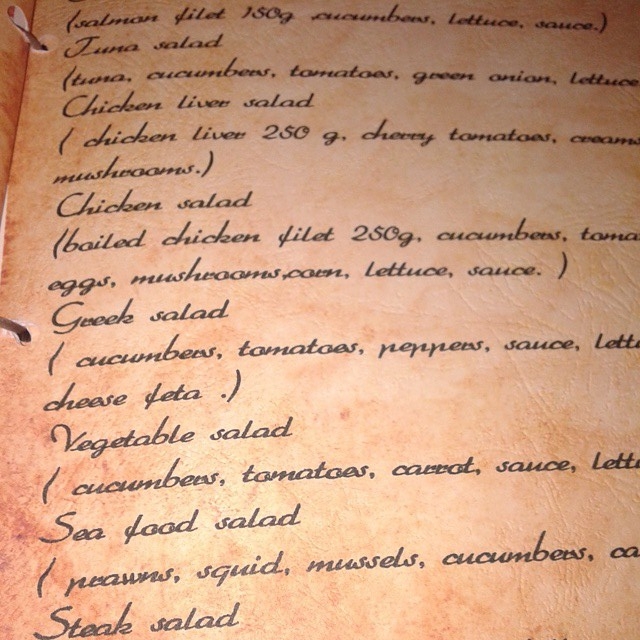 Menu at Cafe Accent
I stopped wondering what will be the next surprise after I actually opened menu - hardly readable fonts, OK I stopped wondering of these accents
We were told we should wait for our steak to be prepared, I ordered a cappuccino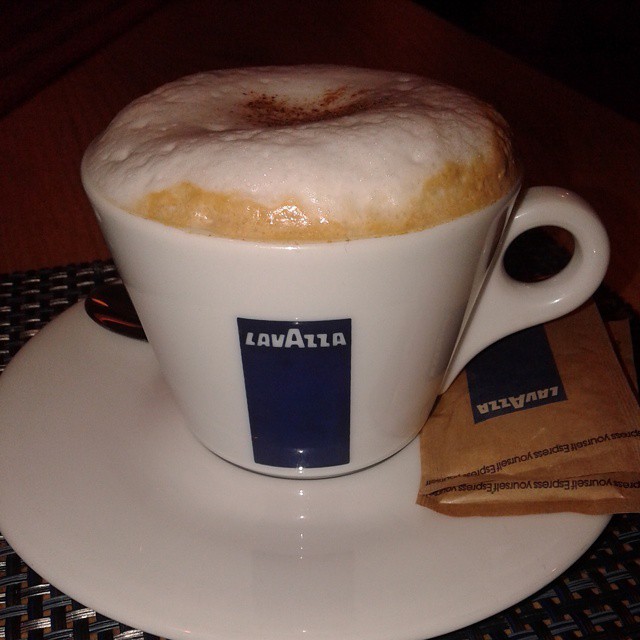 Cappuccino at Cafe Accent
Well, just a regular cappuccino with two packs of brown sugar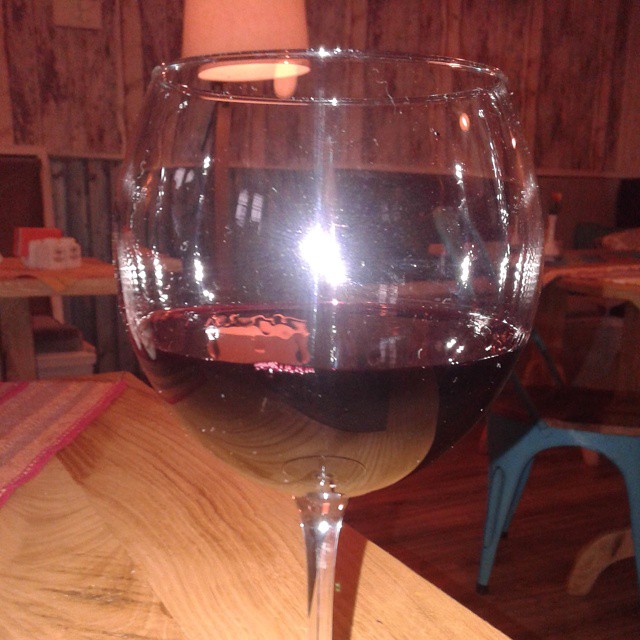 Glass of Red Wine at Cafe Accent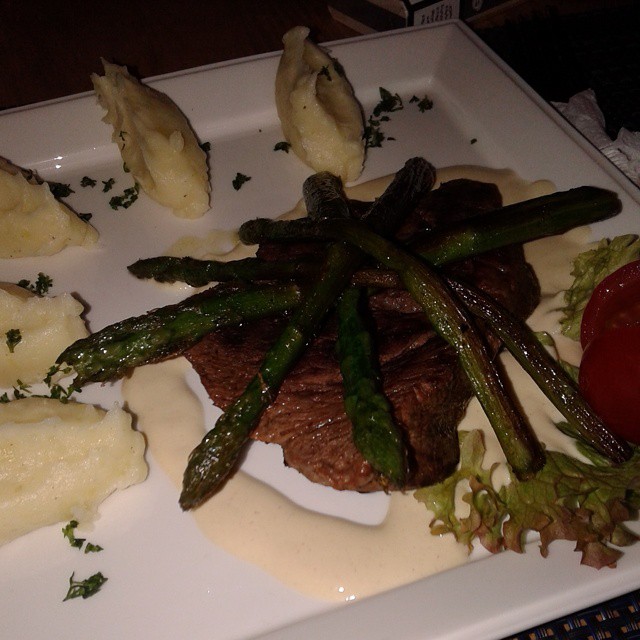 Steak served with mashed potatoes and green asparagus
In overall it tasted pretty good, maybe asparagus was a little bit over boiled, but yeah - pretty good.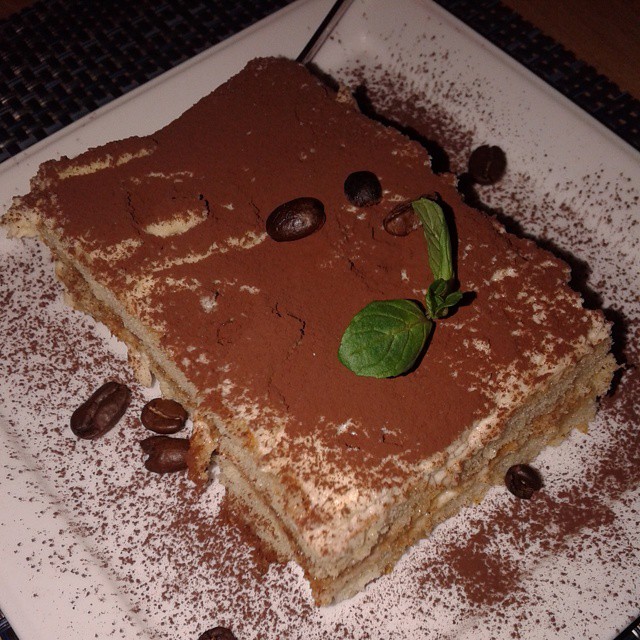 Tiramisu at Cafe Accent
I really enjoyed tiramisu here - hadn't tasted better tiramisu in Tbilisi.
The bottom line
Cafe Accent is a new place in Tbilisi, and they are trying hard to serve best. The prices here are a little bit pricey compared to other Tbilisi restaurants, but that's because of they are located in Tbilisi Old Town (though not on tourist street)
Frankly speaking I doubt I would came here to eat steaks but I will gladly come here more to enjoy some tiramisu with a cup of cappuccino.