Riga International Airport, also know as RIX is a largest airport in the Baltic states located in capital of Latvia. Airport is located some 13km distance from city centre of Riga. I was agreeably surprised by noticing it was quiet and still here at Riga airport comparing it to Tbilisi airport. 
I decided to add a few photos taken at Riga airport travelling with two cats on board.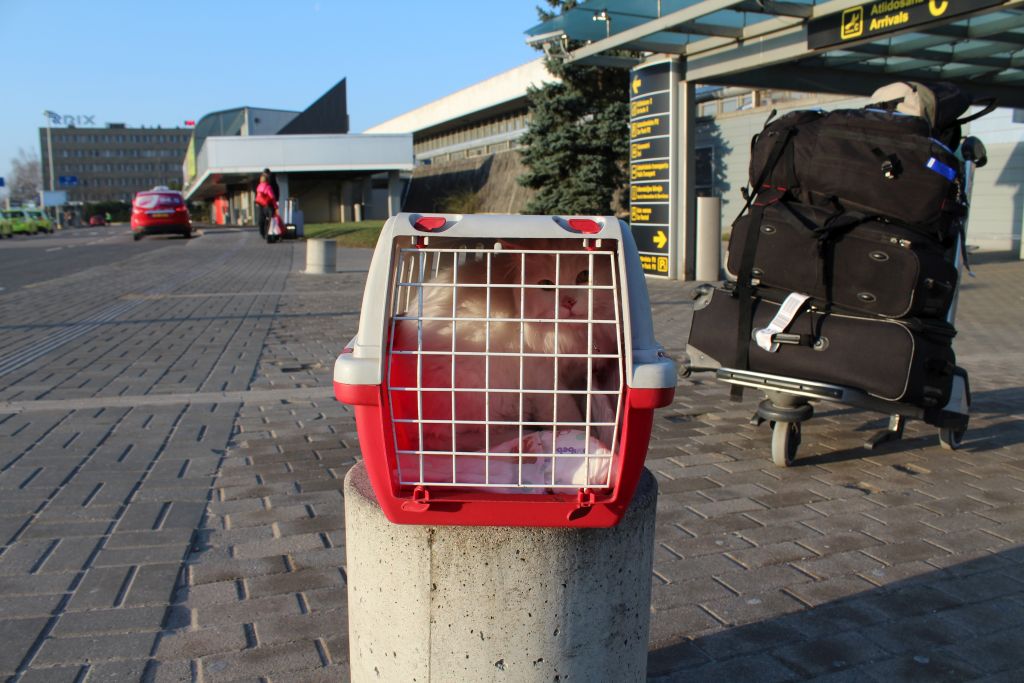 Cat just landed at Riga airport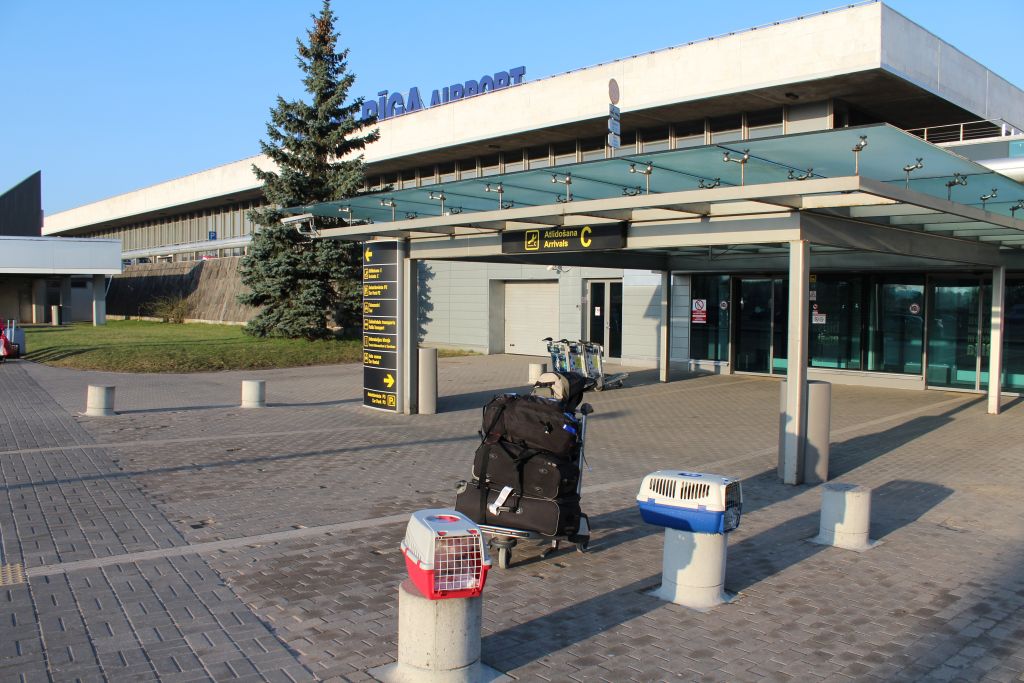 Two cats just landed at Tbilisi airport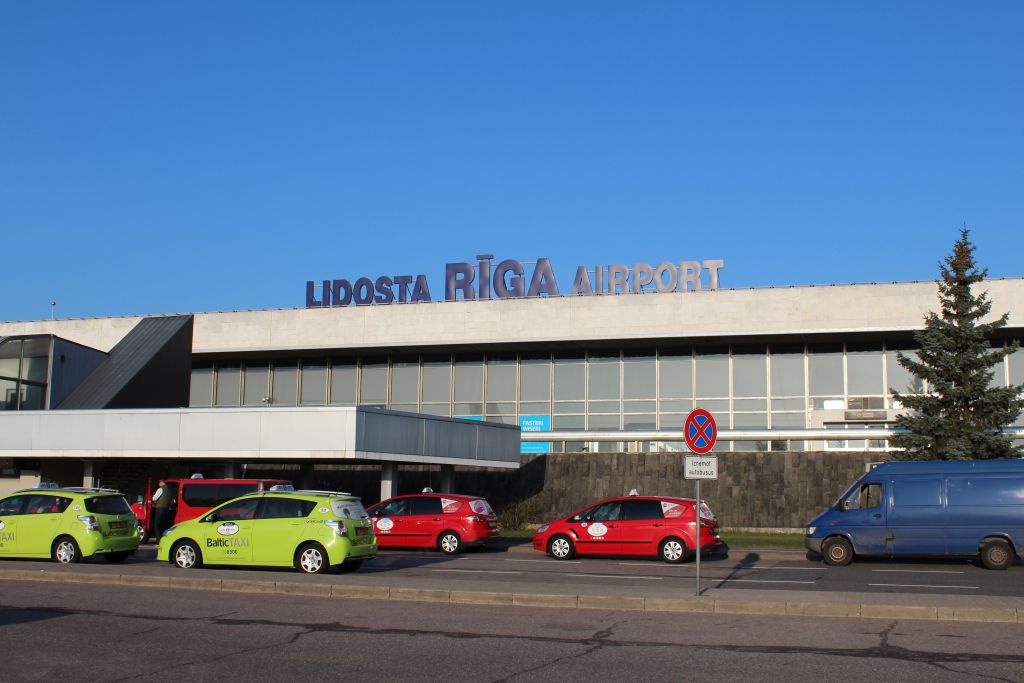 Parking lot at Riga airport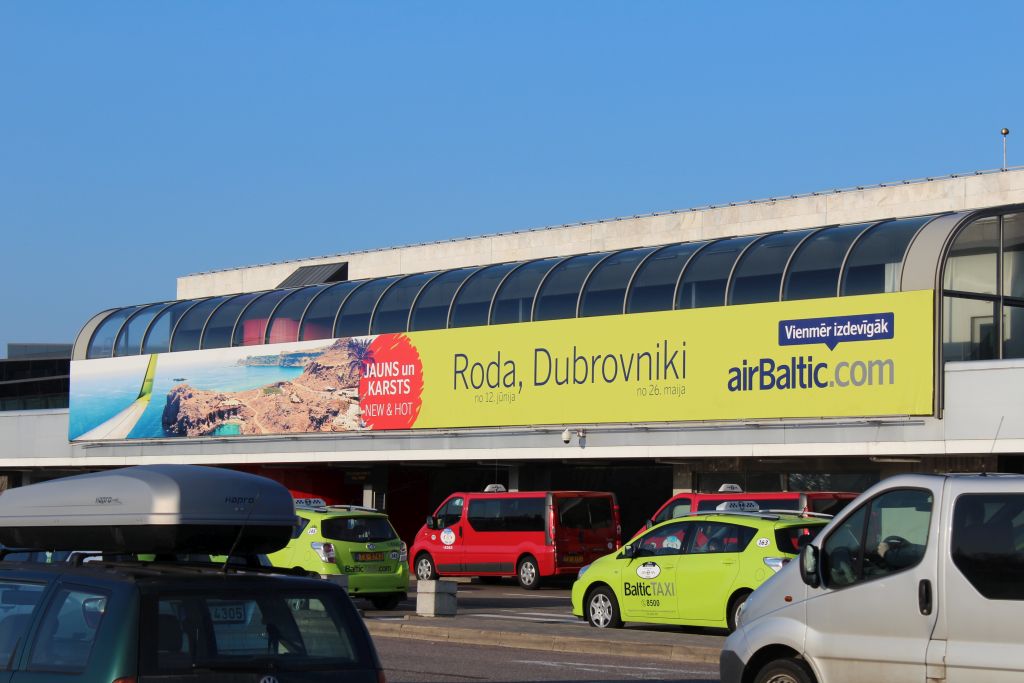 airBaltic banner at Riga Airport
Riga airport is a main hub and base for airBaltic aircraft-carrier.
About Riga International Airport
Riga International Airport is the international airport of Riga, the capital of Latvia, and the largest airport in the Baltic states with direct flights to over 80 destinations in 30 countries. It serves as a hub for airBaltic, SmartLynx Airlines, RAF-Avia, Vip Avia and Inversija and as one of the base airports for Wizz Air. Latvian national air carrier airBaltic at the biggest in the airport, with Ryanair being the second largest. The airport is located in the Mārupe municipality 5.4 NM (10.0 km; 6.2 mi) west of Riga and is a state-owned joint-stock company, with the owner of all shares being the government of Latvia. The holder of the state capital share is Latvia's Ministry of Transport. In 2014, the airport served 4,814,073 passengers, a 0.4% increase from 2013. The airport handled 32,984 tonnes of cargo in 2014.
The airport was built in 1973 as an alternative to Spilve Airport, which had become outdated. Renovation and modernization of the airport was completed in 2001, coinciding with the 800th anniversary of the founding of the city. In 2006, the new north terminal extension was opened. The airport has three terminals: A & C for non-Schengen, and B for Schengen departures. Arrivals 1, in terminal A, handles the Schengen arrivals, while Arrivals 2, in terminal C, handles the non-Schengen arrivals. A maintenance, repair and overhaul facility was opened in the autumn of 2006, to be run as a joint venture between two local companies: Concors and SR-Technik. The airport has ILS CAT II.