The pillars of Sairme are a rock massif in the region of Racha - Lechkhumi, Georgia. 
The region of Lechkhumi is rich with remarkable natural and historical monuments. Among them is one of the natural monuments, the rocky massif- Sairme Pillars.
I first learned about this place back in 2022, during our weekned trip to the region of Racha. I hired the local driver to take me here. I didnt hike here, just was flying DJI mavic air 2 around. 
The are seems like an easy hike route.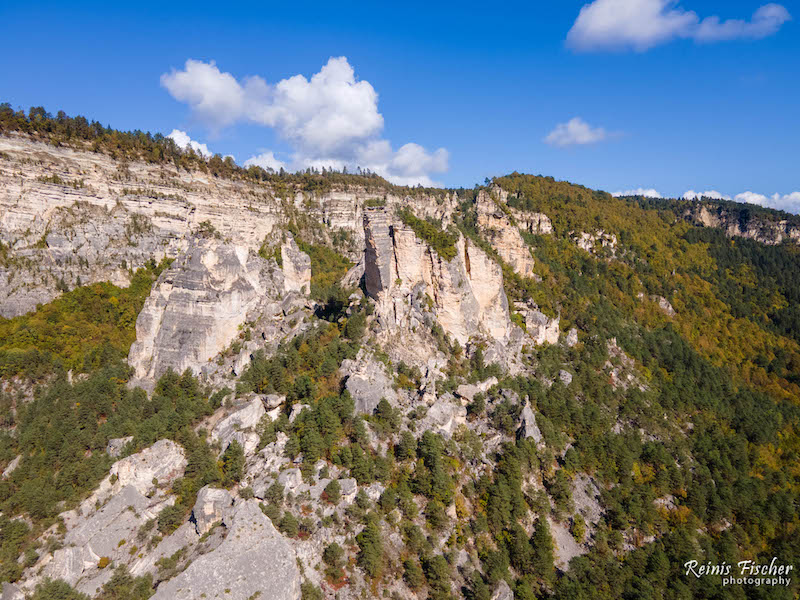 Sarme pillars are located between the villages of Alpana and Chreloba, near the village Sairme.
On the right bank of the river Rioni, from the mountain pass, where the road folds between the uphill and downhill, one can see Sairme Pillars.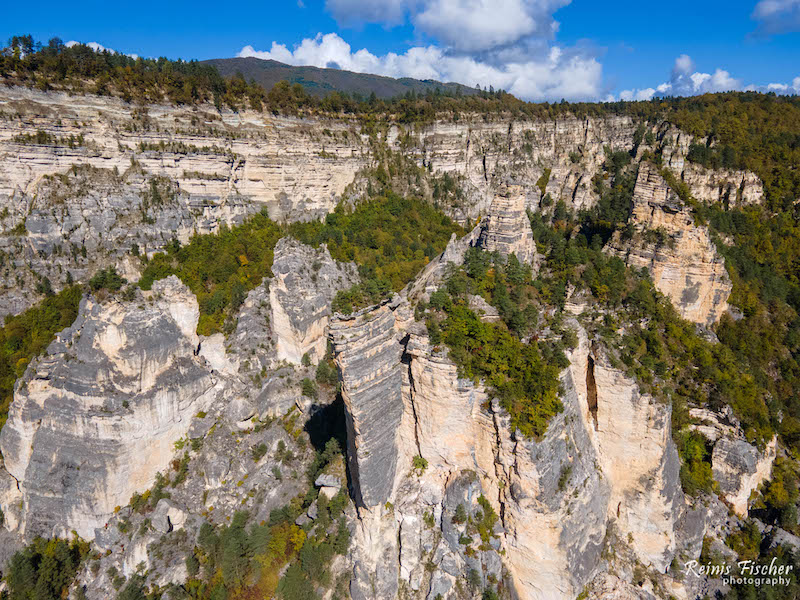 There is a hiking route which is about 3 km long.  Along the route you can find the ruins of the Middle Age Virgin Mary's Church.