Shemoikhede Genatsvale is a restaurant in Tbilisi (Marjanishvili street 5) owned by a GMC Group. GMC Group is famous in Georgia and particularity in Georgia because of they run many chains of restaurants.
I was really hungry that night and decided let's search for some great offer at local discount portals - I insisted tonight I'm interested in Georgian traditional cuisine like khinkhali or kababi. So we started to search.
Now - we found a great deal, for about 17 GEL ( $7.50 / EUR 7.00) which included 2 kababs and 20 khinkali. Exactly what I was looking for that night. We bought a discount coupon at local Georgian hotsale.ge portal. And shortly we headed to this place, I have never been previously.
For a surprise, staff members asked us to provide a temporary residence permits before we can use that coupon here. Since we have been using those discount coupons pretty much here in Georgia and before nobody have asked for a document confirming our permit residence of living in Georgia I was a bit shocked. Instead of showing our permits I insisted to talk with a a manager - after a short conversations with manager we were fine, no need to show a residence permit to have a meal here (use a discount coupon). Pretty strange experience, but hey - it's Georgia!
As usual I took my phone with myself and instagramed this place: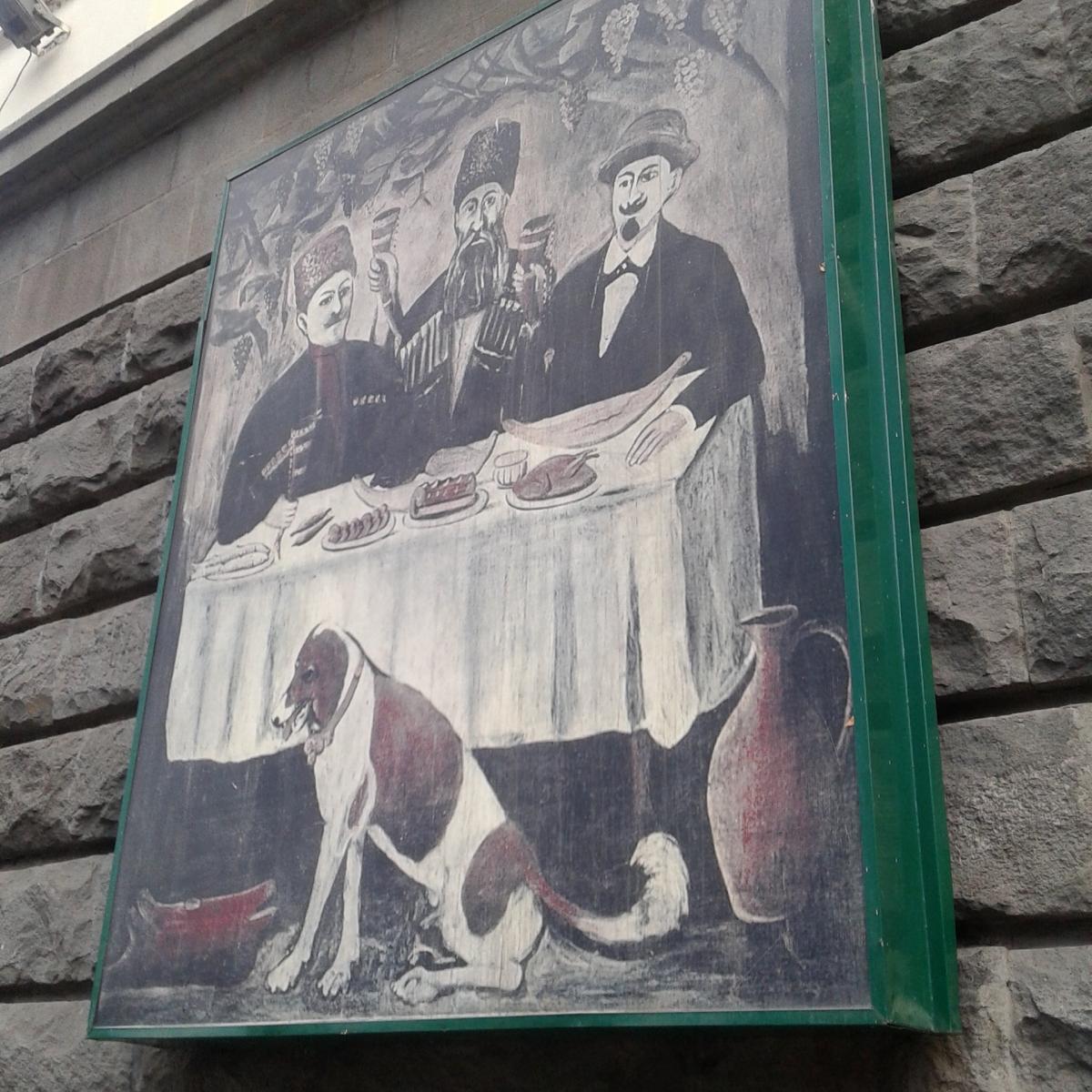 Painting outside restaurant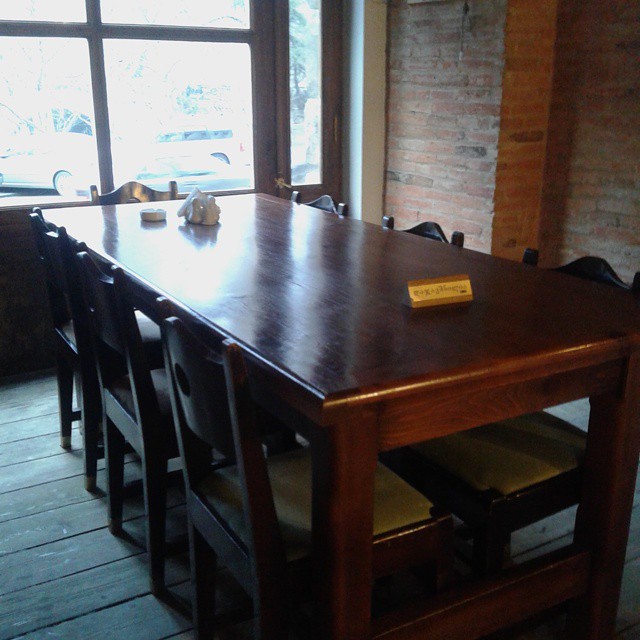 Table at this restaurant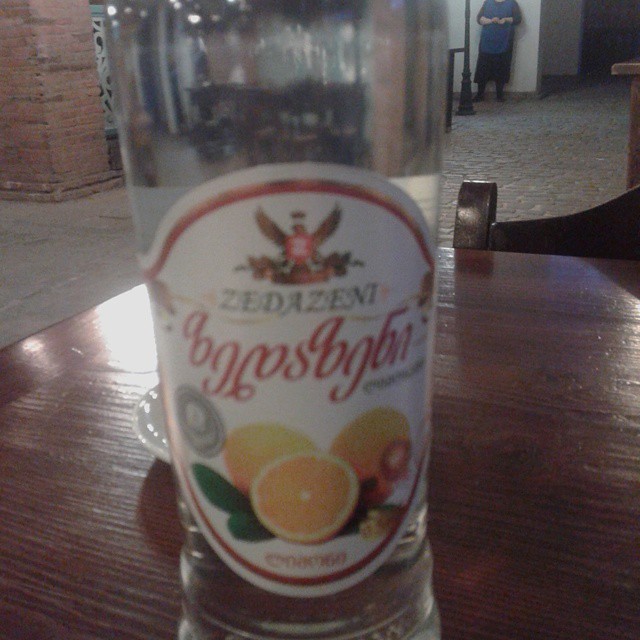 Bottle of tasty Georgian Lemonade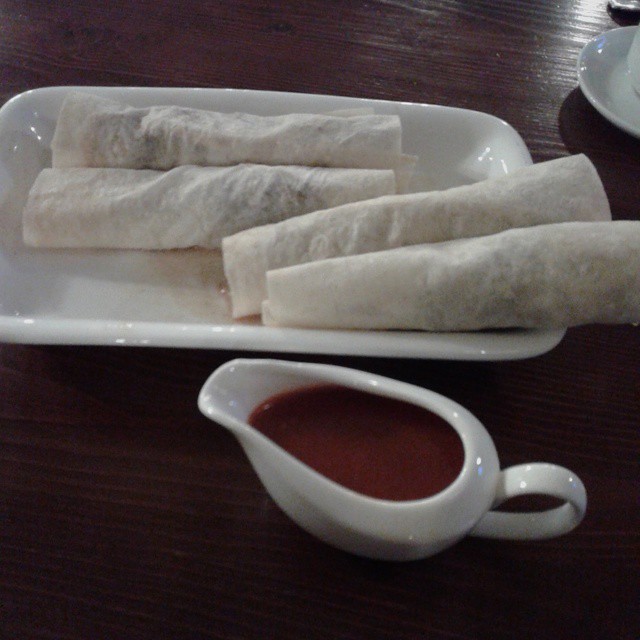 Kababi served with Sacabeli sauce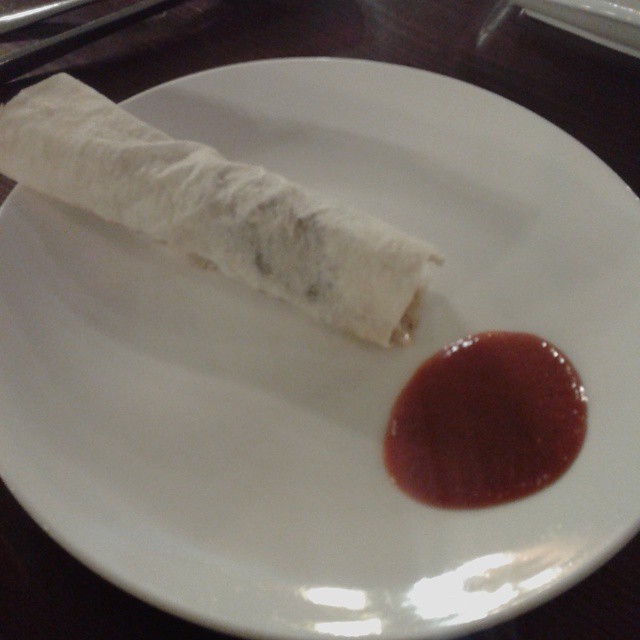 Kababi served with Sacabeli sauce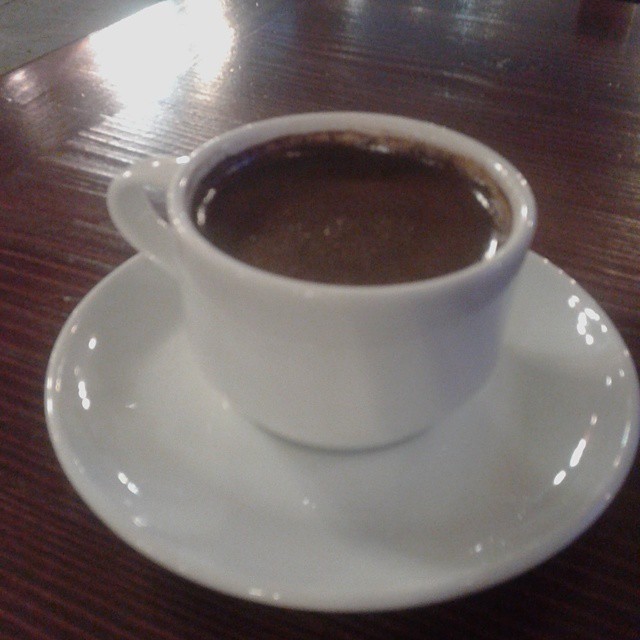 A cup of Turkish Coffee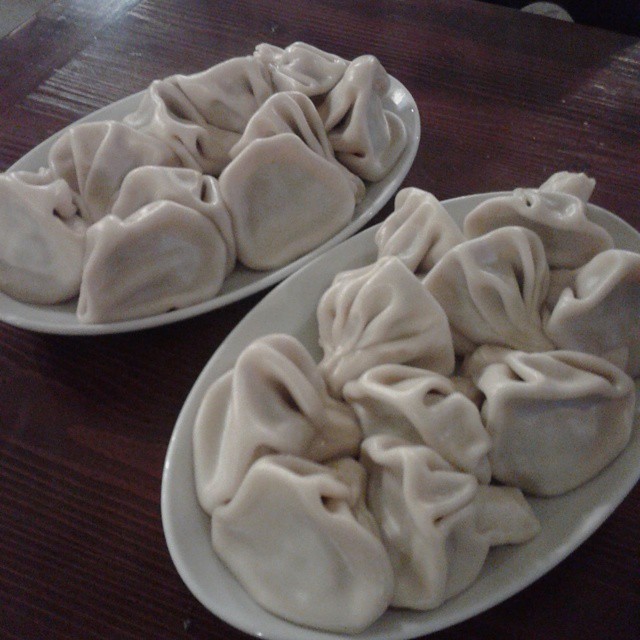 20 khinkali
The bottom line
In overall they serve a great typical Georgian cuisine here, prices are modest, service is pretty OK. Go try yourself!