As an indie traveler, I prefer to travel in Georgia by mini buses, they are cheap and most often the fastest way to get from one point in Georgia to another.
Not always, but most often (for example, I would prefer railway to travel from Tbilisi to Batumi over minibus).
My first time when I visited Akhaltsikhe was in July 2014, during our 2 day rafting trip. Back then we had a little time to explore Akhaltsikhe and I decided - we must return here another time for a longer stay.
That day came at the start of January 2015 -  we booked a superb hotel at a superb location in Akhaltsikhe, see Hotel Rabath & Gino Wellness Review in Akhaltsikhe
​Update: See how can I save you time and money by helping to plan your itinerary to Georgia, see organized tours in Georgia.
Departing
Turns out mini buses heading to Akhaltsikhe departs both from Didube station and from Tbilisi Railway Station. You can travel to Borjomi as well, using Tbilisi - Akhaltsikhe minibus. 
Price
Price per person was 8 GEL
Distance and driving time
Distance from Tbilisi to Akhaltiskhe is around 207 km. Travel time should be around 2 and a half hours (2.5h)
Timetable
Basically there is one minibus departing every hour or 40 minutes starting 6AM till 7PM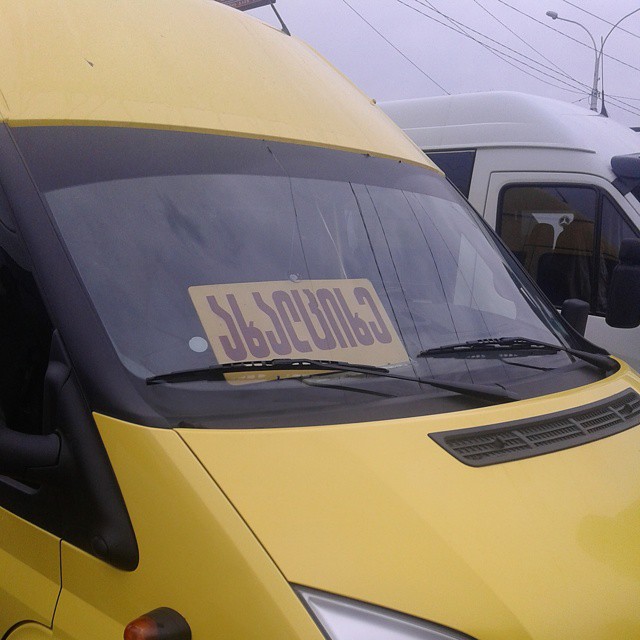 Tbilisi -  Akhaltsikhe minibus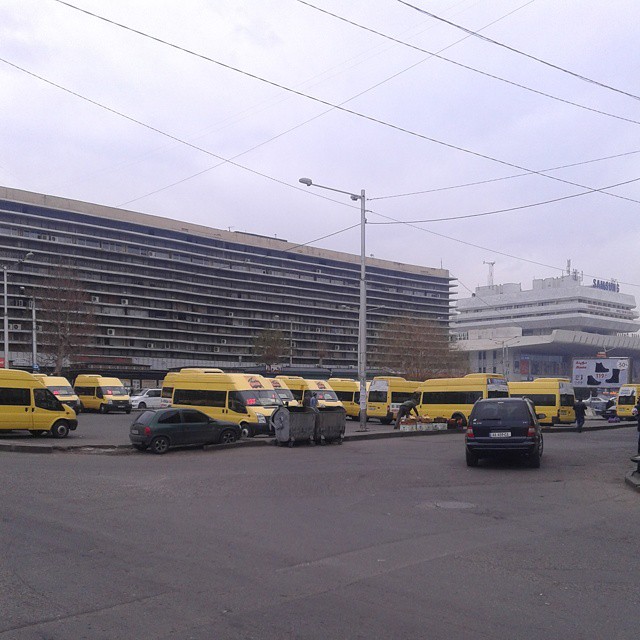 City minibuses parked near Tbilisi Railway Station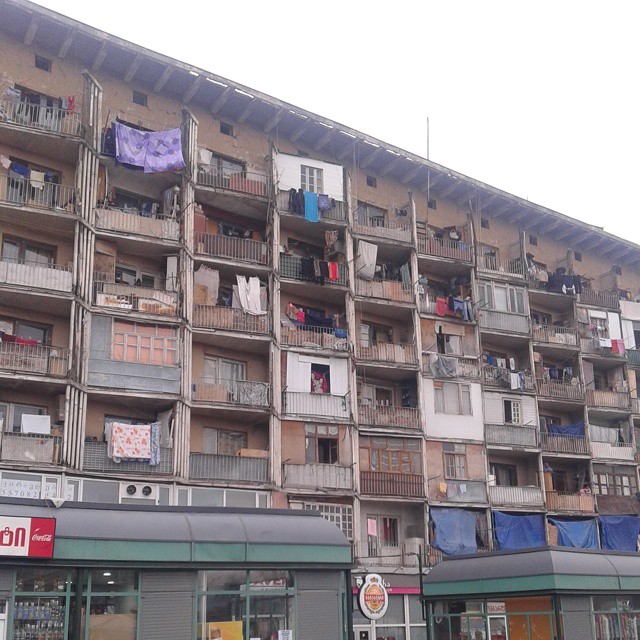 Building close to Tbilisi Railway Station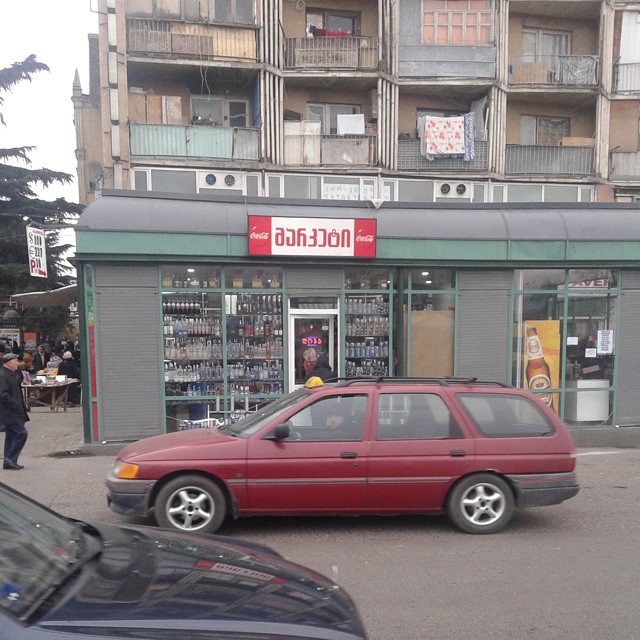 Liqueur store with entrance from carriageway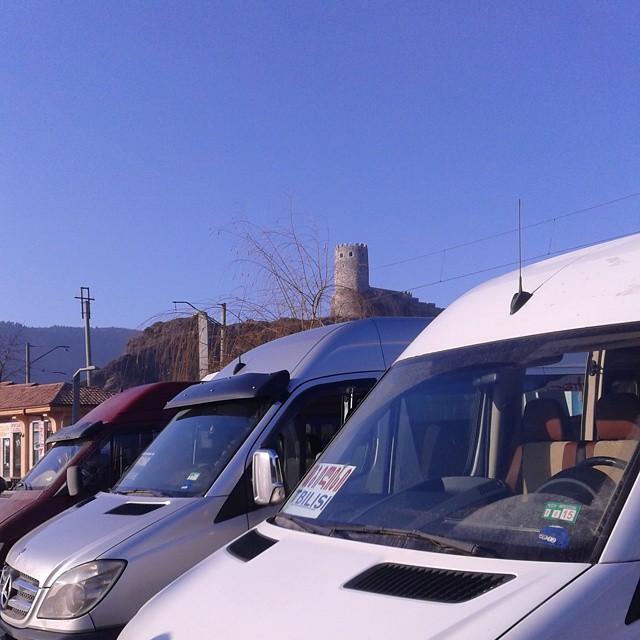 Minibuses at Akhaltsikhe (close to Rabati Castle Complex)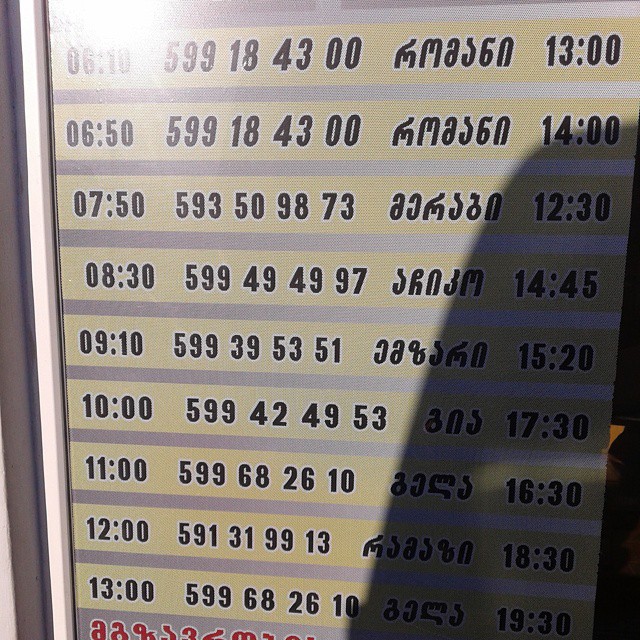 Timetable at Akhaltsikhe minibus station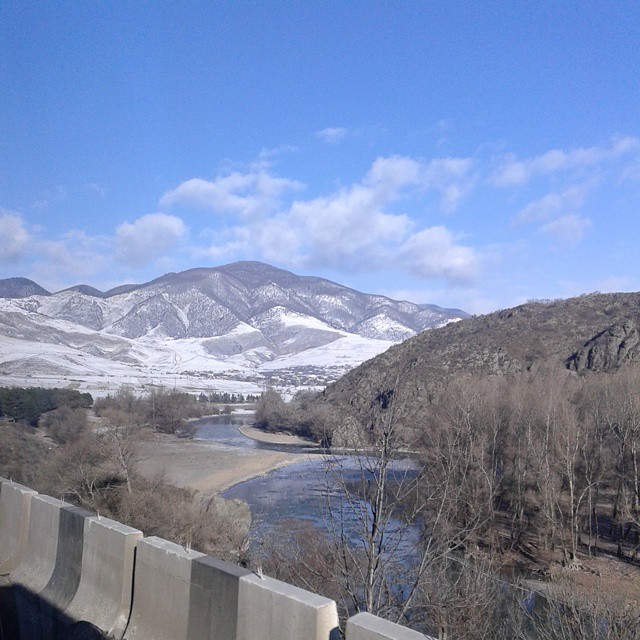 Scenic Sights during Akhaltsikhe - Tbilisi ride