Udabno is a small village located in distance some 50 km from Tbilisi. The chances you will visit this place is huge if you are visiting one of the most famous Georgia' s landmarks - David Gareji monastery complex. The main road from Tbilisi will take you through Udabno village if you are visiting David Gareji.
When I first was at Udabno back in 2011 it seemed as completely abandoned place, but at the end of December, 2015 it looked that some people are actually living here, and even a Polish run hostel has been established here.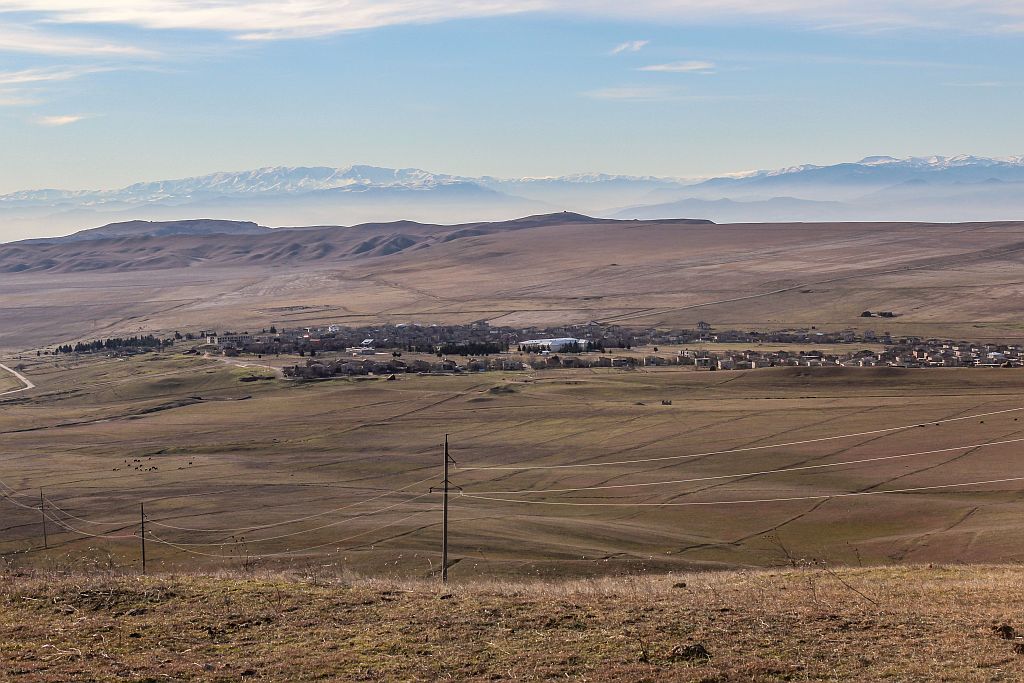 Udabno village located in the middle of Georgian desert
Udabno in Georgian means - Desert.  The village was built in middle 80s during Soviet times, for the eco-migrants settled there from mountainous Svaneti region. It's separation from other settlements, the close location with Davit-Gareji monastery, and specific character of the proud Svan people creates a micro-world that definitely worth to explore. (Source: Udabno, Georgia)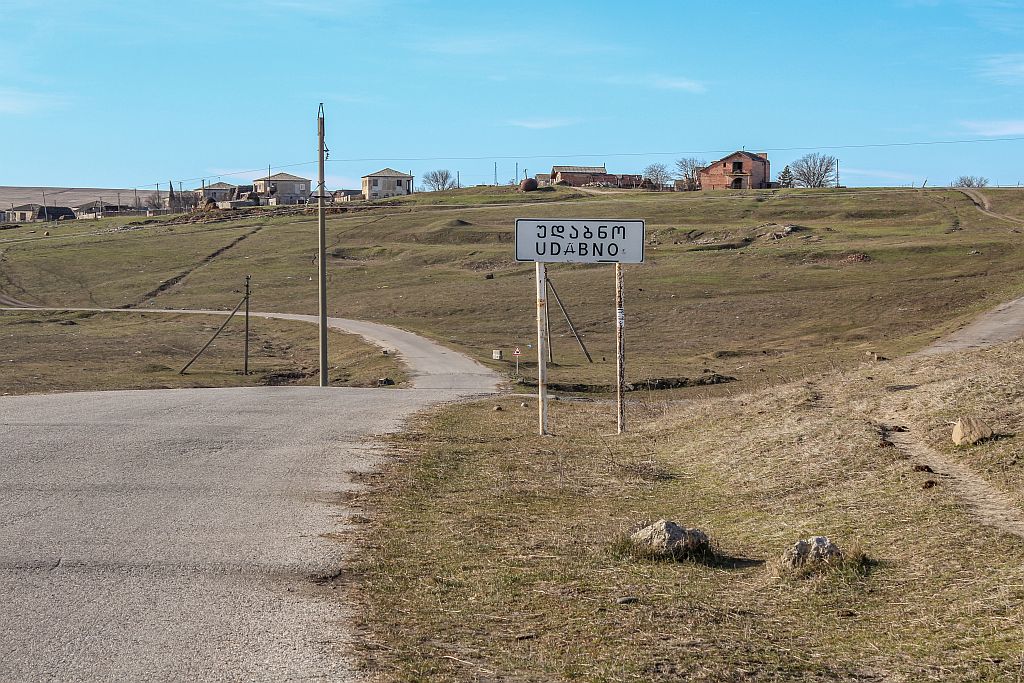 Udabno, Georgia
I was told that during Soviet Georgia days, Udabno was closed village and no entrance was allowed here without special permit. At the place where there is a city name plate, there was a check point with guarded solders.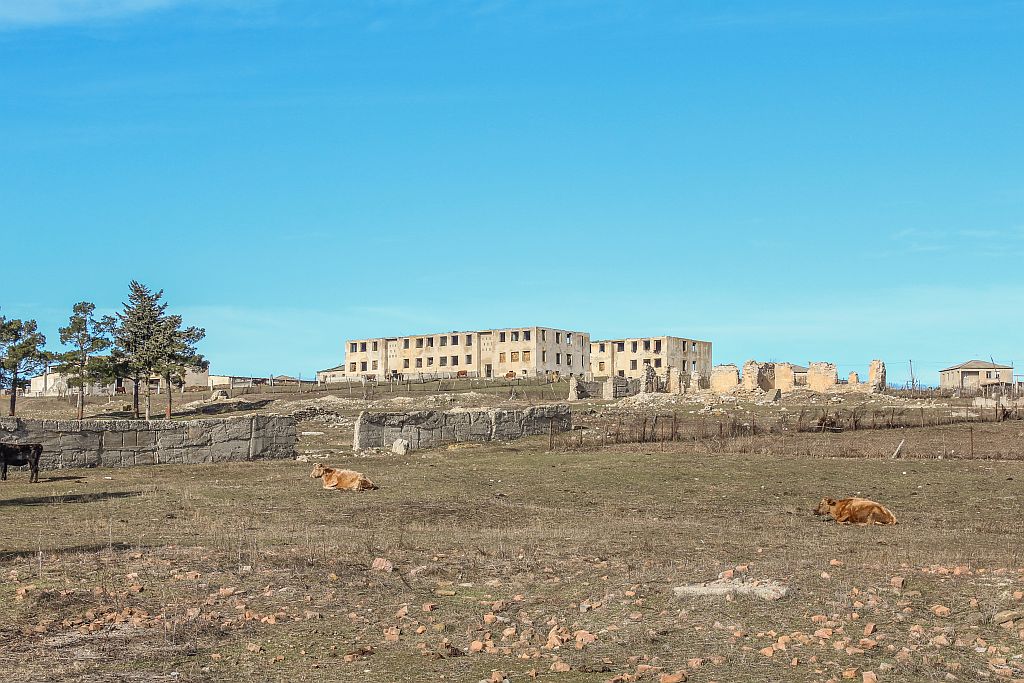 Abandoned/ ruined buildings in Udabno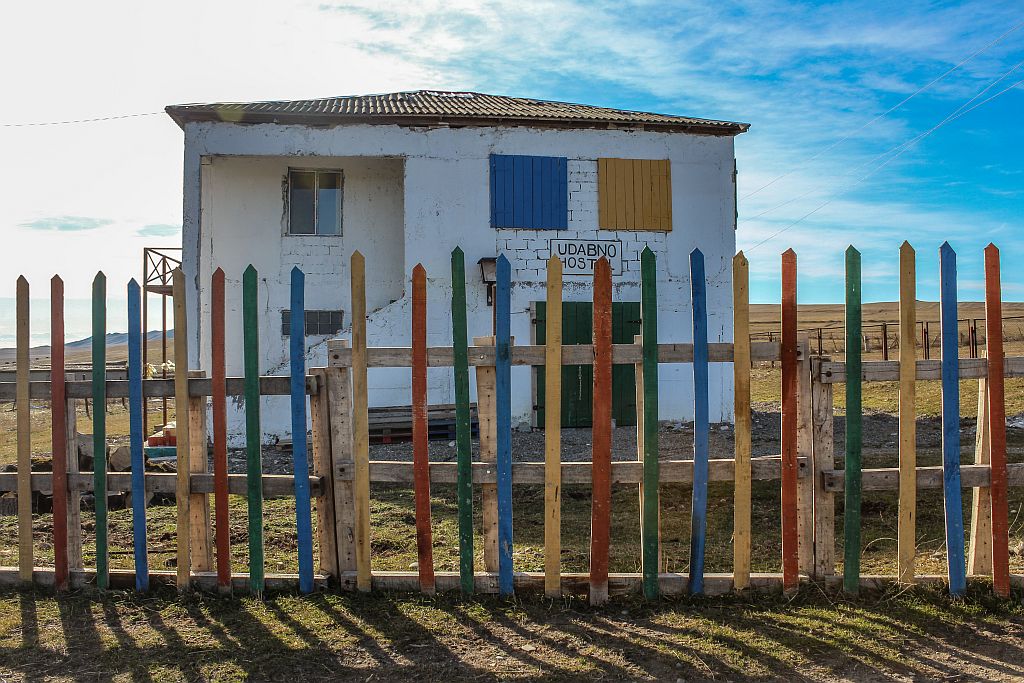 Udabno hostel 
Seems there is a new sheriff in town - some Polish guy has opened here a hostel and restaurant. Great idea, as polish tourists are not rare in Georgia.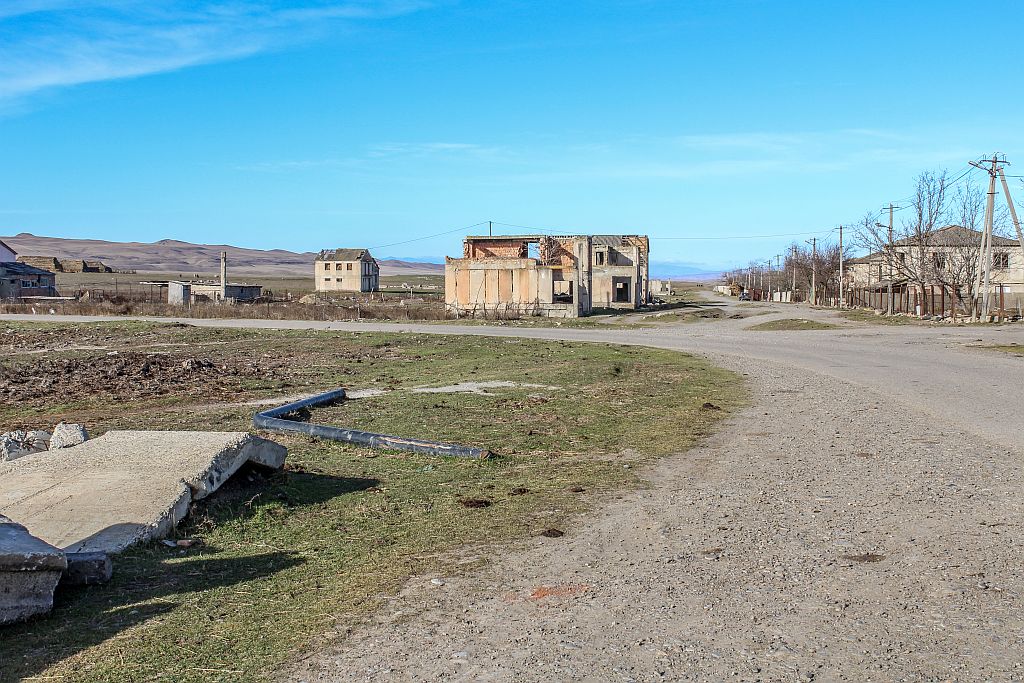 Udabno village in Georgia