Fifth week of blogging 365 days in row has already passed away. I need to confess - without future posting feature, nothing wouldn't work out. There are days, I'm not even looking into my blog, don't speaking of writing a content.
At the end of October I created a dozen of posts, to publish till middle of November. That was smart, right? When you have an inspiration, write, write, write, but don't publish all together, keep it for rainy days.
So yes, 5th week was on of those rainy day weeks, and Haven't contributed much content - BUT - I have started to use Twitter, and have gained already 22 followers (up from 5) when I started.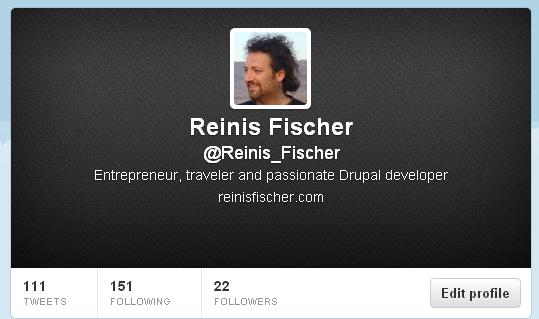 During month of November, I'm not using (not looking) any analytics, so by the end of month (at start of December) - I'll publish my thoughts of Twitter impact on small blog. But right know I have this feeling - Blog + Twitter = Must have!
I have a few ideas in future to play with Google+, LinkedIn, StumbleUpon and other social media sharing tools.