30 days since I decided to give a try to Twitter has passed. Today I'm willing to share my modest results I achieved in these 30 days using Twitter.
To be honest - I didn't handle to use Twitter 30 days in a row. 2 or 3 days I missed. Even I had an option to cheat - I was to lazy to cheat. Why? I'm not thinking Twitter is the right tool for me. I'm not saying it's wrong something with Twitter or, help God, me. No. Everything is fine - just Twitter for me seems kinda spammy and junky tool. The best I figured out in those 30 days is  - I must continue to use Twitter, growth there a follower base, and publish links to my blog. I know - it sounds egoistic and spammy. That's true. I'm egoistic and spammy about Twitter :)
Of course it's interesting time by time to log in to Twitter, search for some topic you are particularity interested into. Follow that account, give some reply. I truly believe this is the essence of Twitter. In short term like 30 days - I made some topic search, send some replies to users. That's true. But in overall I just copy/pasted links to my blog. I know, it may scare people of. 
So for now - just technical copy/pasting links and ideas, how to use Twitter in more elegant manner in future :)
The results:
By end of the month, I'm willing to see 100 followers, and at least 50 referrals from Twitter to my website. Fair enough?

 
Well I didn't got 100 followers, and I didn't get 50 referrals from Twitter to my site. I got 37 followers and 22 visits from Twitter to my site. I made a 120 tweets, followed to 154 new accounts.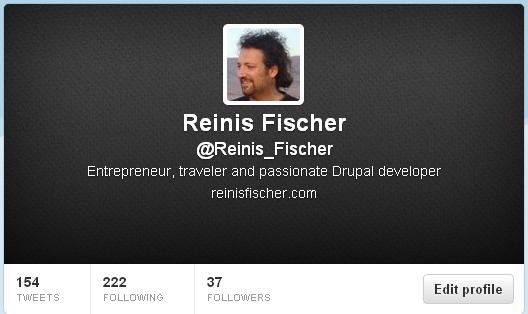 What's next?
I decided to extend this for another 30 days, and in month of December I'm going to use tactics like this on Twitter. I'm going yo use time based tool, to schedule my most popular posts. In average I'm planing to publish 2-3 tweets a day. Use #hash-tags. Follow some interesting persons I like. Follow back 90% who follows me (If account seems too spammy, I'm not following back). Forecasts? hmm... I will stick with 100 followers and 50 visits back to my blog.