This is my second post on series covering Tbilisi restaurants. A while ago I decided to start a new topic series, with aim for locals and foreigners find great dinner places in Tbilisi. I'm reviewing only places I have tried by myself.
Update, this restaurant seems is out of the business, but on its location is some other restaurant (2021)
I'm an expat living in Georgia (Tbilisi). You can find some articles covering topic Living in Georgia. I'm huge lover of restaurants and coffee shops, and Living in Georgia I have came even a bigger fan of eating outside the home. 
Since I'm eating out pretty regular - there are my favourite places, then there are places, that once was my favourite places, and then there are places better to avoid. 
I'm willing to make an description of them and to photograph the food I have tasted on those places.
Please note, this is just my subjective opinion.  For taking photographs I'm using my Samsung phone and using Instagram (then taking them from Instagram and adding to posts - you can read a blog post on how I turned my Instagram account into a photo blog - speaking of what - I decided there is no need and place to keep up with 2 blogs - so I decided to shot tourgeorgia down - and starting today - any restaurant,  sightseeing places will be found on my blog exclusively)
Now, back on the subject.
Tbilisi Bears Restaurant
Location: Agmashenebeli St. 141 0112 Tbilisi, Georgia
Hours: 

Mon - Sun

: 

11:00 am - 3:00 am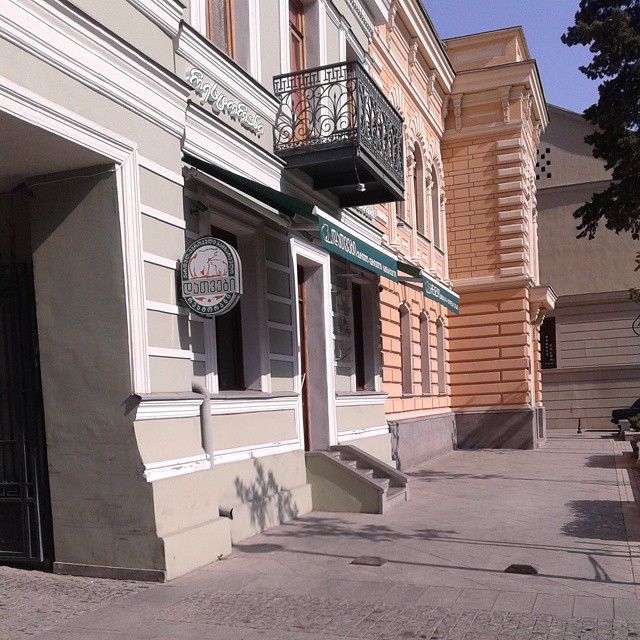 Entrance doors Tbilisi Bears Restaurant
This was my second time visiting The Bears Restaurant in Tbilisi, first time I was here in Spring.
We ordered a meal using local groupon clone site (www.swoop.ge), the meal included roasted meal and sausages for price of 29GEL (Down from regular GEL 60)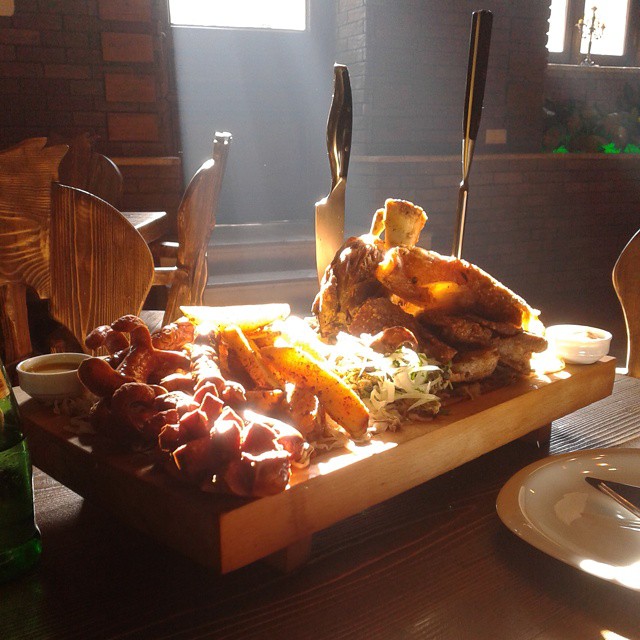 Roasted pork, sausages and potatoes
As it might look delicious in the image. In fact it was over baked and really dry roasted pork. Not delicious. Sausages the same. Although potatoes and salads were OK. I got feeling the pork is not very fresh - I didn't find any other explanation, why it was over baked?
This place has Georgian only menu, no English or Russian menu's here - although personal could help you out. We ordered additional water, soda and Turkish coffee. 
Service here is fine.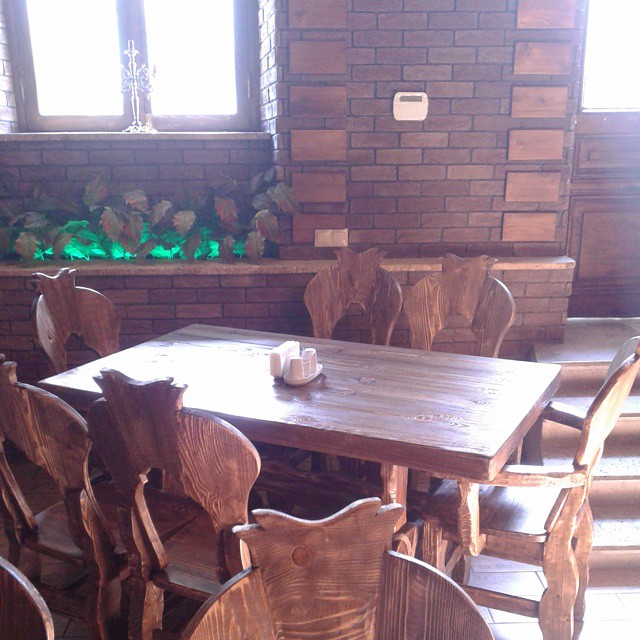 Interior at The Bears Restaurant
In conclusion:
For a large portion of roasted pork with sausages, potatoes and salads plus + additional drinks, in total we paid 39GEL. What is very affordable price for such a menu. The quality for food  - average!
You might wonder, can two people can eat all of this? No, they cannot. One of the neat features in Georgia, you can always ask to pack your not eaten food for takeaway. This is really neat. 
Speaking of negative - The menu is Georgian only, and stuff has not taken in consideration to translate menu when I first indicated them this problem on Spring. Actually, at first time they told me - this is for Georgians only restaurant. Since it sounded pathetic, I wont complain about that. 
Second, there are no people, and that is a warning indicator - that there is something wrong. Maybe the location is not the best one in the city?
Interior is great though.
Verdict - I cannot recommend this place for you completely - if you are just for drinks go for it - if you are for food - be cautious!