I have previous already wrote, how to gain more fans for your Facebook fan page, using paid options on Facebook. Today, I'm willing to share my joy - how to get more visitors to your site starting just $5.
Facebook boost: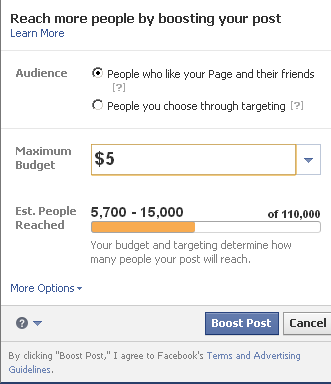 This es example screen for page I ran. Results of Estimated people you can reach, may vary.
So choose you best post and give it some boost.
Yesterday I created my first ever Facebook post boost, and spent $5 in total. 
What I get?
I got ~12 k impressions
92 likes
2 shares
5 comments
35 new likes to page
And I got  more than 500 visitors to my site.

500 visitors just for $5  - is's $0.01 per one visit. Pretty impressive, right?
How to get 500 visitors to you site, just for $5?
Create a post on your Facebook fan page, make it be link post, be sure, you use open graph so sharing is more easily, and by sharing link on Facebook, it shows title, image and description.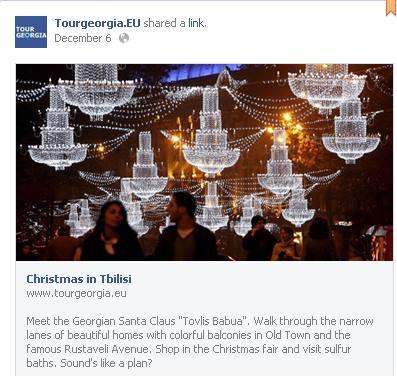 No additional descriptions, no link in text box (after Facebook has parsed your link, delete link from text box), nothing, just plain open graph.
And let the magic begins.
In conclusion:
Facebook boosts posts is great and easy way for any size webmasters to bring traffic, sell products, and if not already implemented in your marketing strategy, it should be!