Looking for ways to attract new fans to your Facebook fan page? It costs money :)
Facebook promote fan page

Head to your fan page, in admin section you will see similar picture as in picture above, click on Promote Page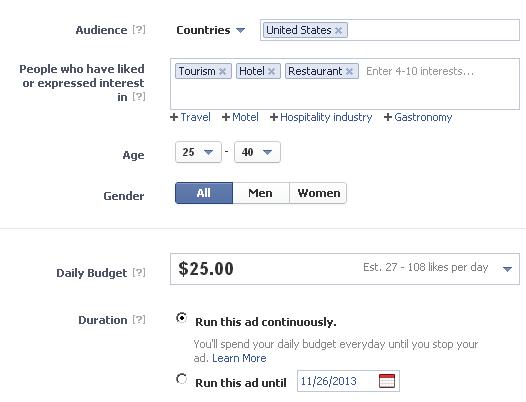 Choose your audience, by segmenting country, gender, age and topics eventual fans are interested in. Price per likes will wary depending on country, region you are segmenting. And depending on your niche, you should plan carefully, are you ready to pay 25 USD for 27 fans?
Read more, how I failed to attract more than 3 visitors in day from Facebook fan page with more than 700 fans.
What is your experience with Facebook ADS? Leave a comment.