In this Drupal Development tutorial - I will guide you through how one (perhaps you) can create an upcoming posts page in Drupal by using Views module
Previously I have written a tutorial how to setup a Drupal to publish future posts.
Since writing future posts is a must-have thing if you plan to stay on track by publish large amount of blog posts, I decided to show - how to filter future posts in your Drupal admin panel.
By out of box Drupal is not equipped with "Upcoming posts" feature and there is little added value found on Drupal content admin page.
Here is the example, how looks default Drupal content admin panel: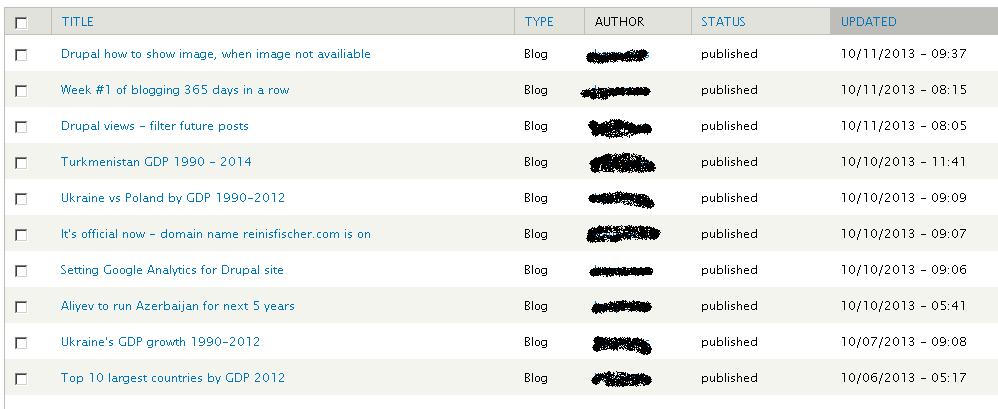 There are shown all posts published, without any option to filter future posts out.
There are few options we can do to filter future posts out.
I decided to write a guide, how to display future posts by using Drupal Views.
1. Let's create a new view with page display - Give a name for view - Upcoming, and give a path to view - /upcoming
2. Add few fields to it - like, title, post date, edit e.t.c.
3. Make it Table display
4. Add filter - post date, under filter settings enter - Is Greater than = now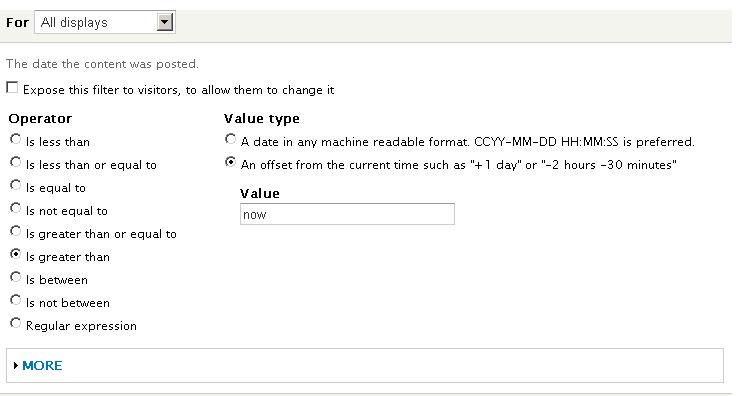 5. Under Page settings tab, select Access, and change to Role, and add Role that can access this view - let's say, authenticated role
6. Hit the Save button, and know you should have your upcoming posts page available
Hope this article helped you to create an Upcoming posts page for your Drupal site - I will gladly read your comments!