Yesterday I wrote about experiment I plan to do - Facebook scheduled posts. And today I'm sharing result of that experiment:
Overall - It's total failure.
I posted 15 posts on Facebook fan page, but in return I got just 3!!! clicks to website.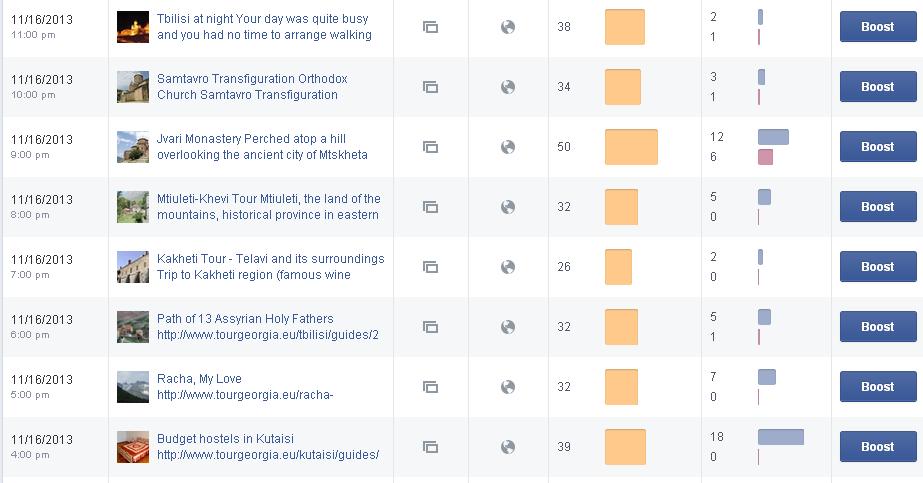 In previous post I wrote, I would expect that each post would reach in average 70 users, it didn't turn true. The max I got for most shared post was 55!!!. 55 reach for a fan page with fans more than 700 is more than modest. Other posts did in average 30-40 reach. What makes about 5% reach of each post. 
So by now I'm thinking that not in rate how often or rare you share your content, but about quality of content you share and quality of fans of your Facebook fan page. 
I'm not saying - scheduling posts is bad idea - but maybe 15 posts a day might be too much. It would be ok to schedule 1-2 posts a day for your Facebook page for a week ahead