Dobele is a small town located in historical region of Zemgale in Latvia some 60 km South West from nations capital city Riga. One thing a tourist should visit while in Dobele definitely is it's historical centre - marketplace square. In recent years this place has gone through some renovation and last time I visited it - it looked just amazing.
Well if you are hoping to see both old and new architecture, like it's for example in German city Bonn's marketplace, then no - you wont find here any skyscrapers. For some reason I got this feeling that time at this place has stood still from some 19th century.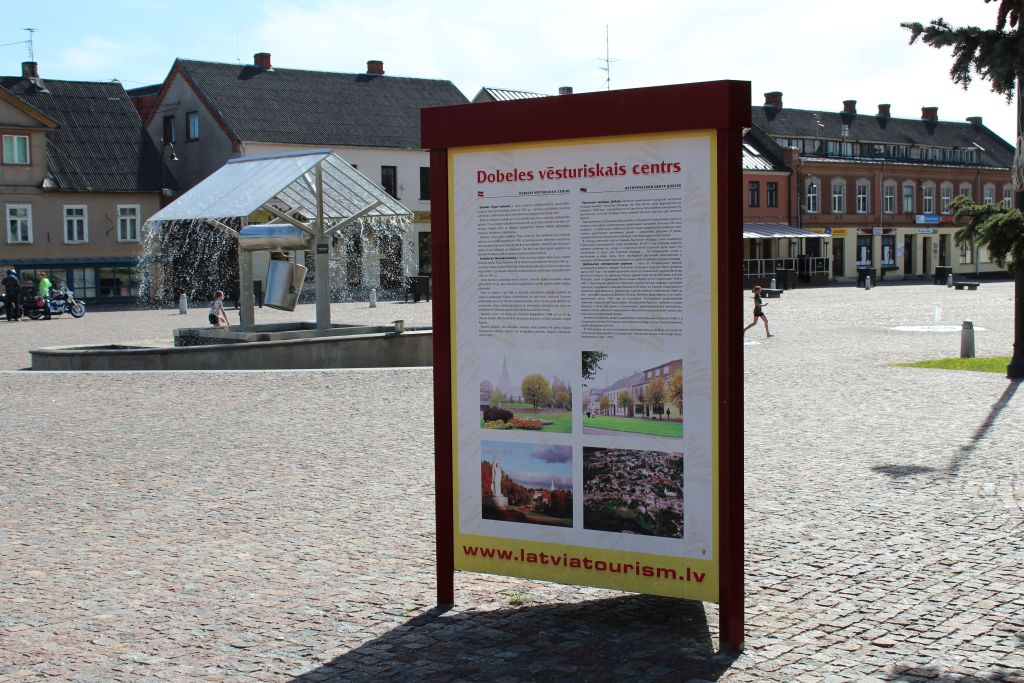 Historical centre of Dobele
A tourist info board explaining history of this place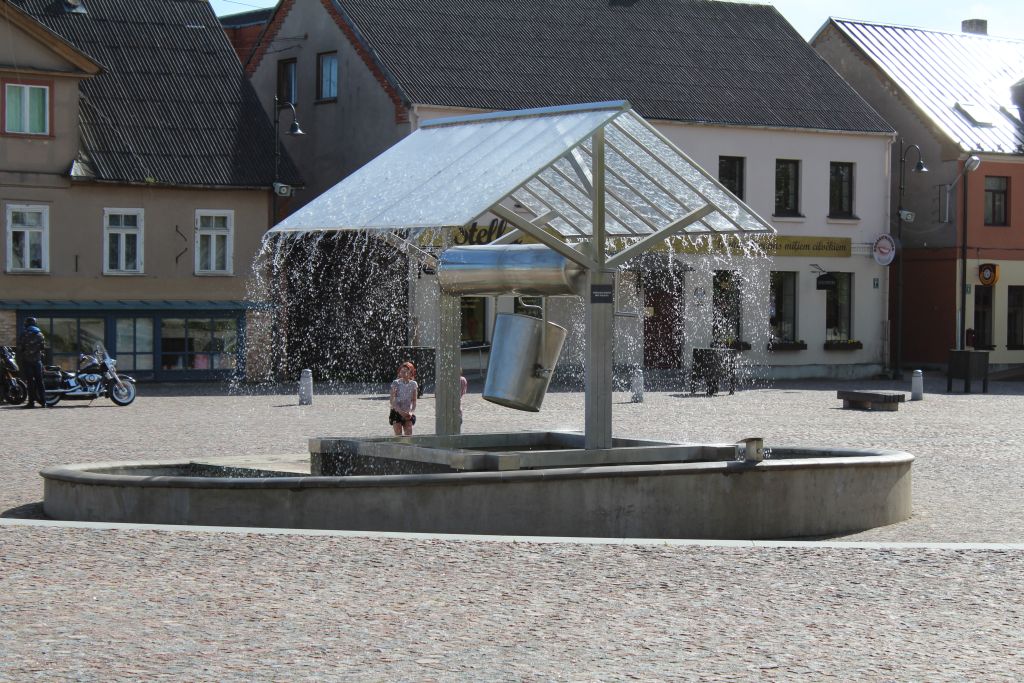 A fountain as central element here
I must admit a very interesting design for this fountain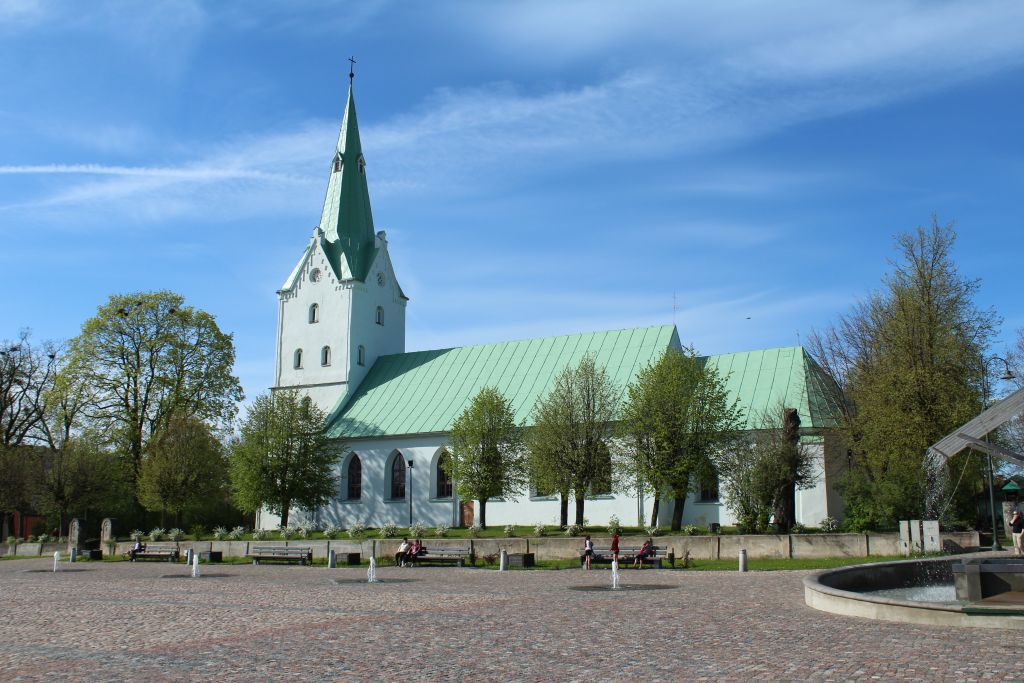 Dobele Evangelical Lutheran Church
This church has been built on AD 1495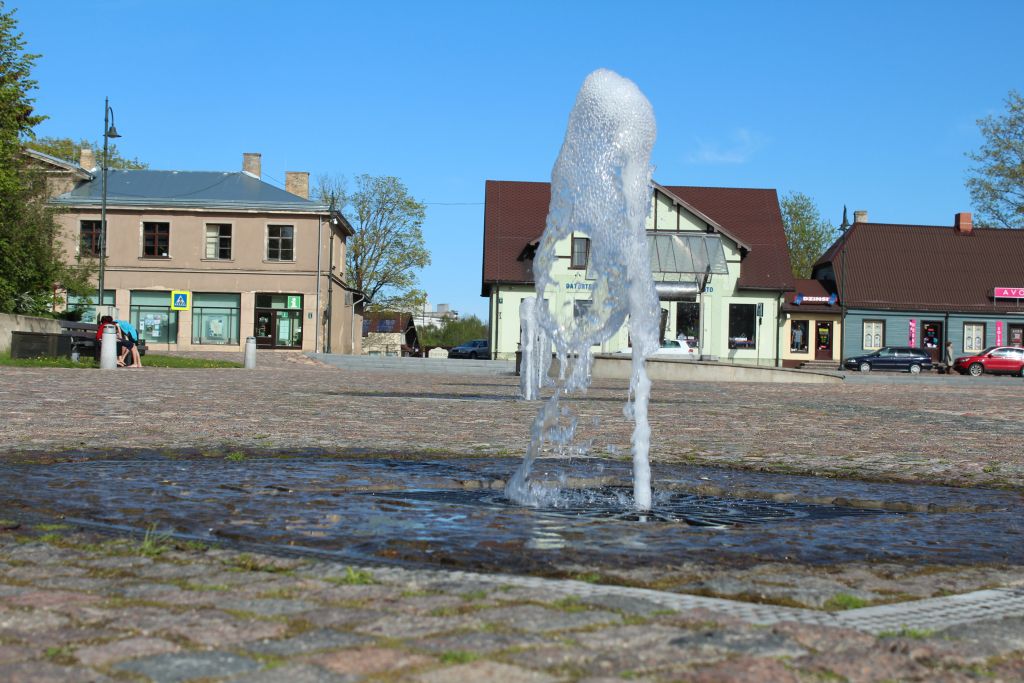 Fountains built in the pavement 
I used a gorilla pad and got a lovely angle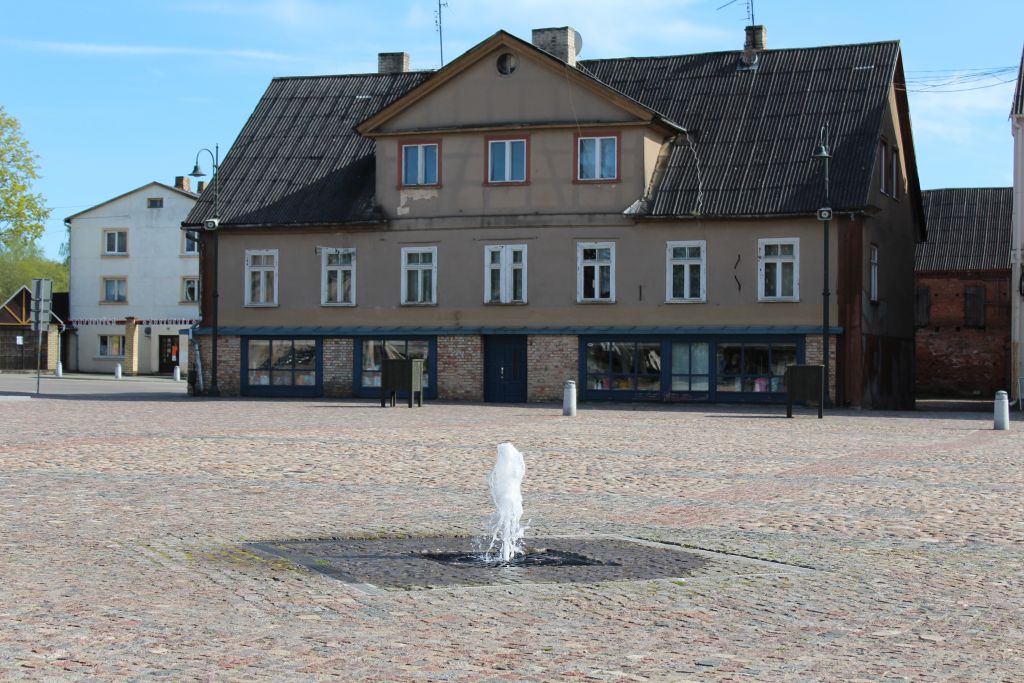 Dwelling house and a fountain
Speaking of this dwelling house - a typical Latvian 19th century dwelling house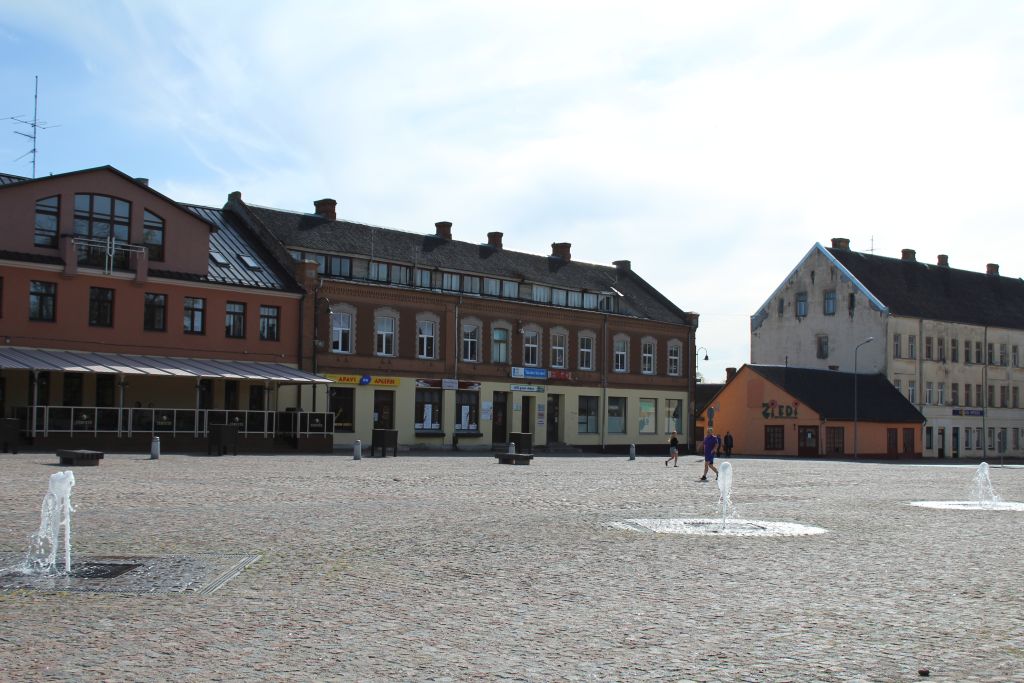 Fountains built into pavement at Dobele Marketplace square
About Marketplace
The Marketplace was developing along with the construction of the Dobele Church in 1495.
Two-storey brick buildings, built at the beginning of the 20th century, encircle the place. Nowadays, they house small shops and cafes. The historical Latvian Society House, which stands on the eastern side of the Marketplace, was built in 1939 after the project of the architect Pauls Kundziņš. Now it serves as Dobele Culture House and Tourism Information Center.