I was surprised to learn that this church is more than 500 years old. Prior I learnt that I was even more surprised to learn that Dobele town has a lovely historical centre. This church is located just next to this historical centre.
I took my camera and tried to make some great pictures here.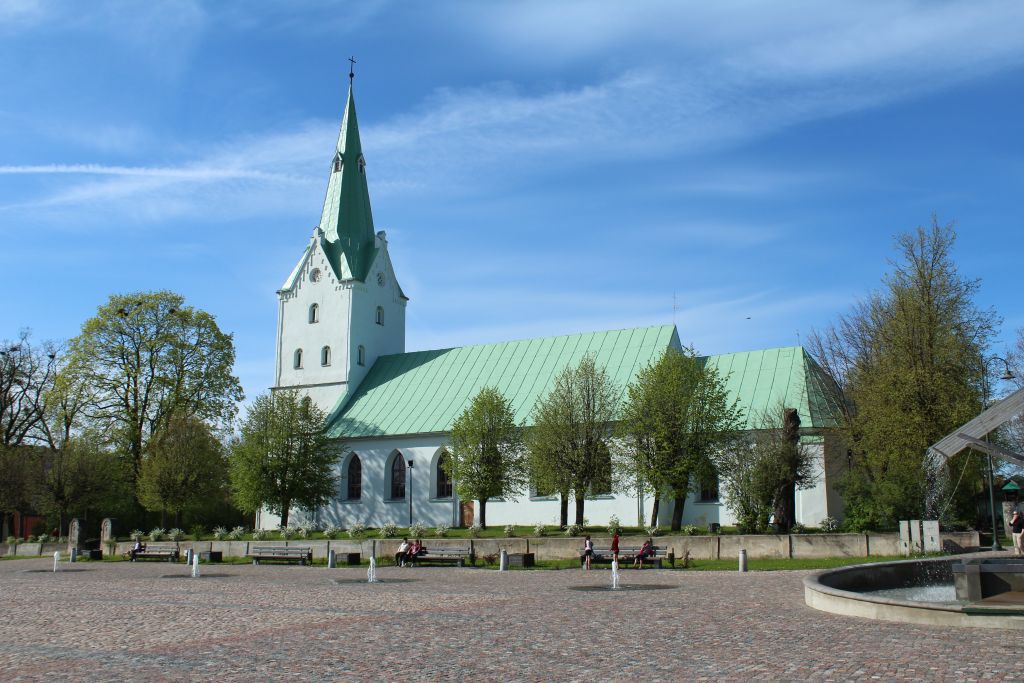 Dobele Evangelical Lutheran Church
I believe all is said with just this one photo. Just marvellous.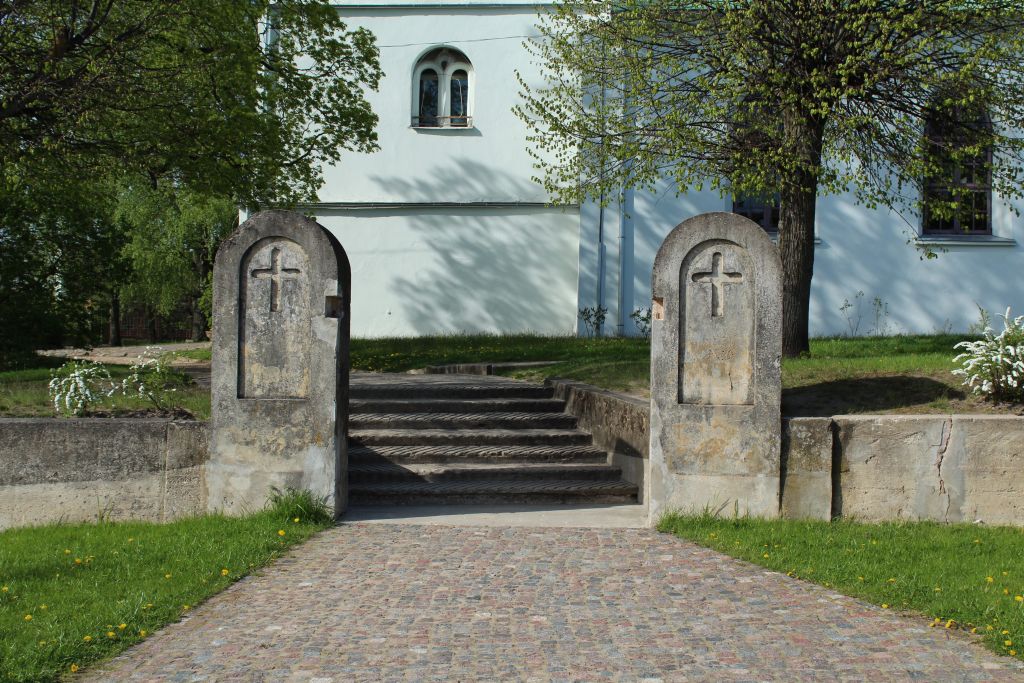 Entrance at this church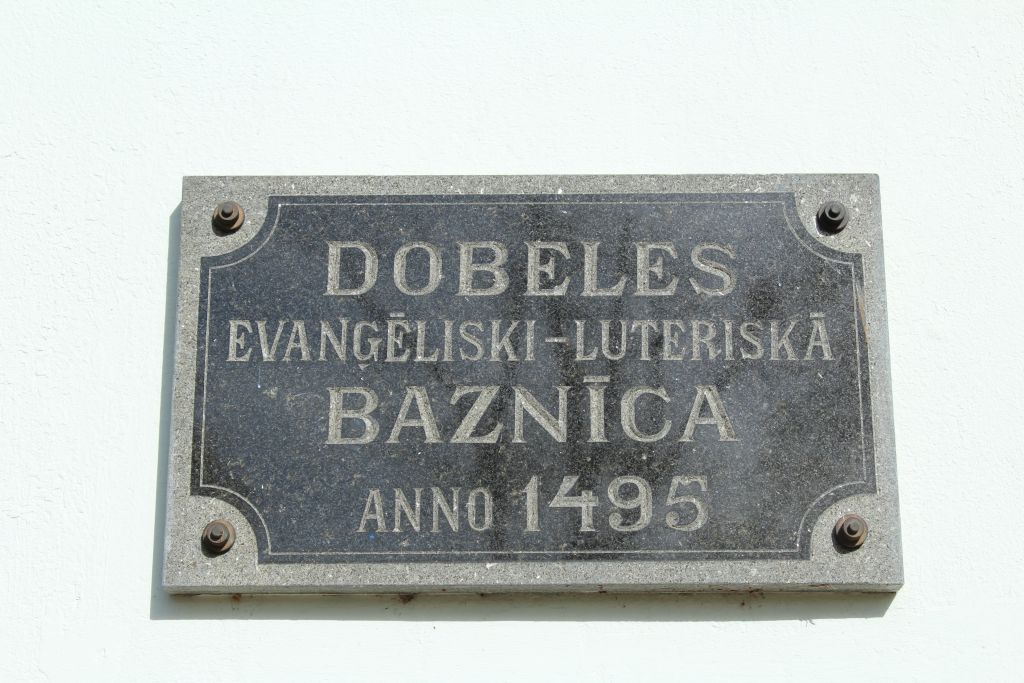 Info table
This church is now already 520 years old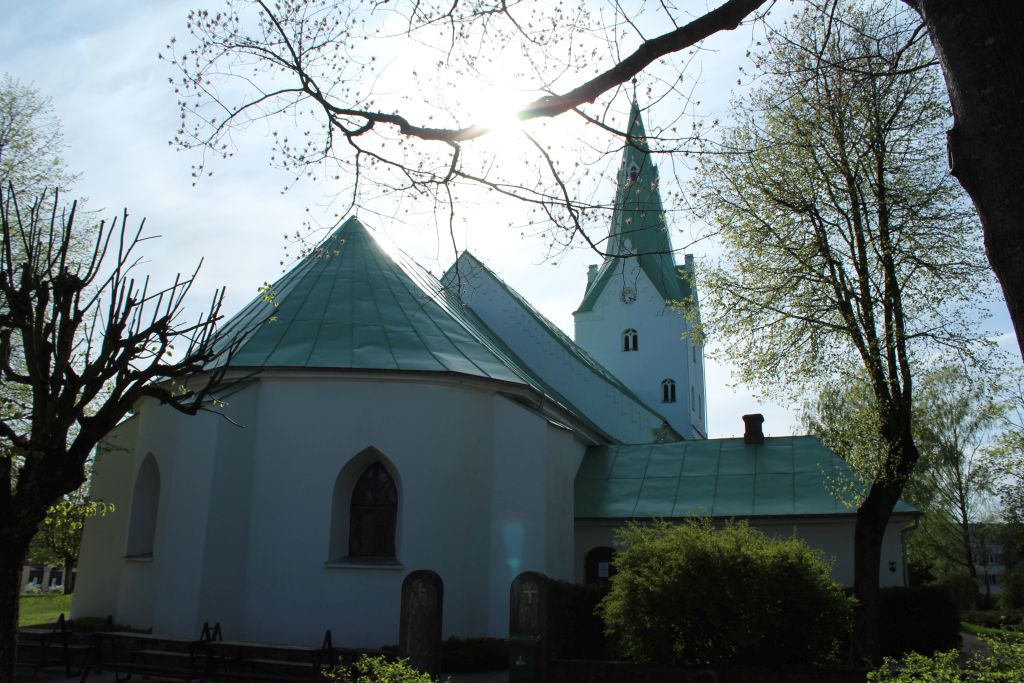 Back view
As usual in Latvian churches, the doors were closed (some construction works were held inside) and I hadn't any chance to photograph inside interior.
About Dobele Evangelical Lutheran Church
The Dobele Evangelical Lutheran Church is situated in the town centre next to the Marketplace. The church was built in 1495 of the order of Valter fon Pletenberg, Master of the Livonian Order. The church was rebuilt for several times, the tower steeple got its present look in 1907. In 1995, on the 500 anniversary of the church, a new roof was covered and the outer walls were painted.