Once in The Netherlands one (perhaps you) should stay at the Dutch brand hotel - Golden Tulip. OK, it's actually owned by a French investment group - Groupe de Louvre, but Duthc brand sound more interesting right? Tulips, Netherlands... Golden Tulip...
Although this was not my first time staying overnight in Netherlands, it was my first time staying overnight at the Golden Tulip brand hotel. The location for this hotel was nothing fancy, just some small town let somewhere south in the Netherlands (close to the border of Germany).
The reason we stayed exactly at this location is plain simple - We landed at Frankfurt Hanh Airport, took a rental car from Hertz and headed north to Keukenhof's Tulip Gardens in Netherlands, after we have seen 32 ha of tulips we headed back to Germany and this city was somewhere in our way toward Germany (as said close to the border).
Here comes a fun fact - We had a problems to locate our previous hotel in Düsseldorf thanks to we didn't know how to configure our navigation system. This time we found location of this hotel (Hotel Golden Tulip Kerkrade) without problems. But problems started that at that location there were no hotel. Just some large stadium in front of us (in place our navi indicates it's our final destination). Turns out Hotel Golden Tulip is actually located inside the stadium (in other side). So after some 20 minutes figuring out what's wrong and should we sleep in our car, we finally found entrance at this hotel.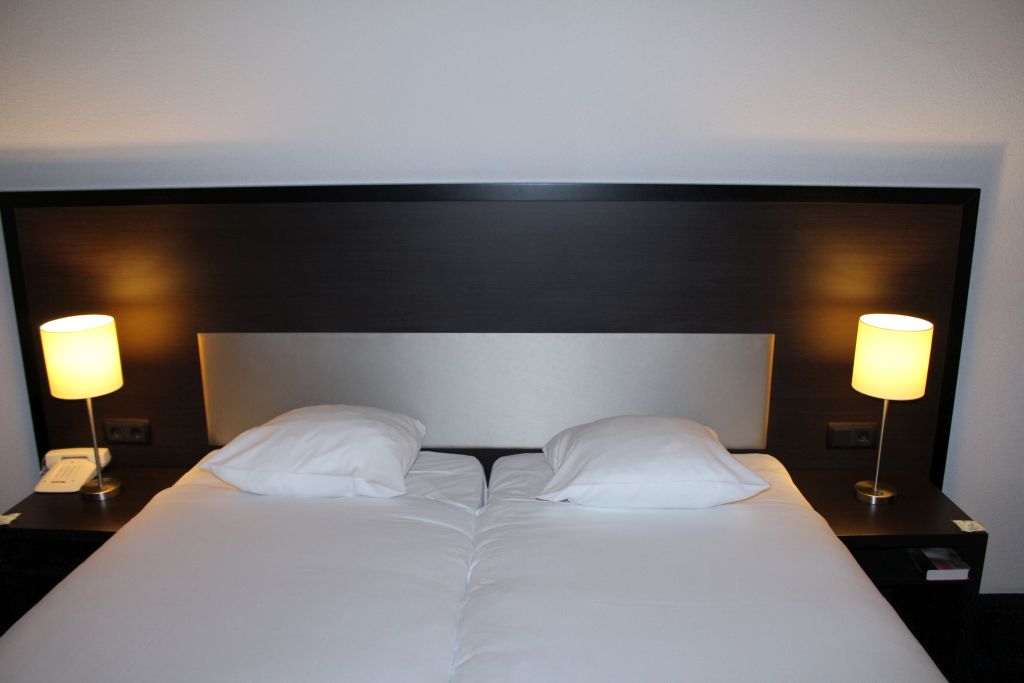 Room at Hotel Golden Tulip Kerkrade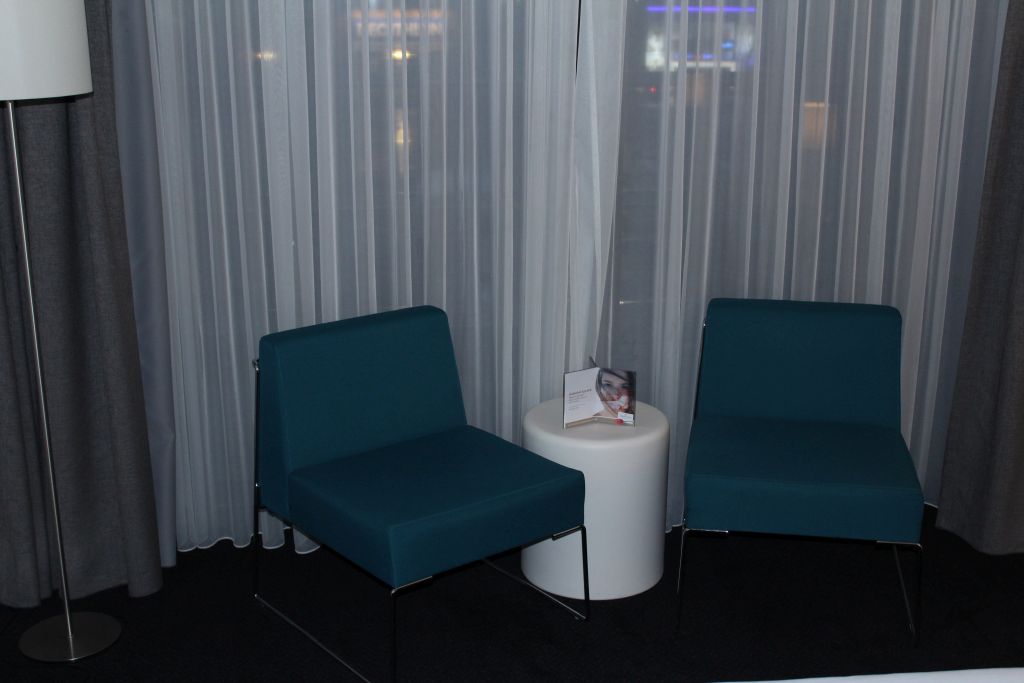 Room at Hotel Golden Tulip Kerkrade
Flat Screen TV and tulips back from Keukenhof
Read more how I bought some tulip bulbs near Keukenhof: Buying Tulip Bulbs near Keukenhof (The Netherlands)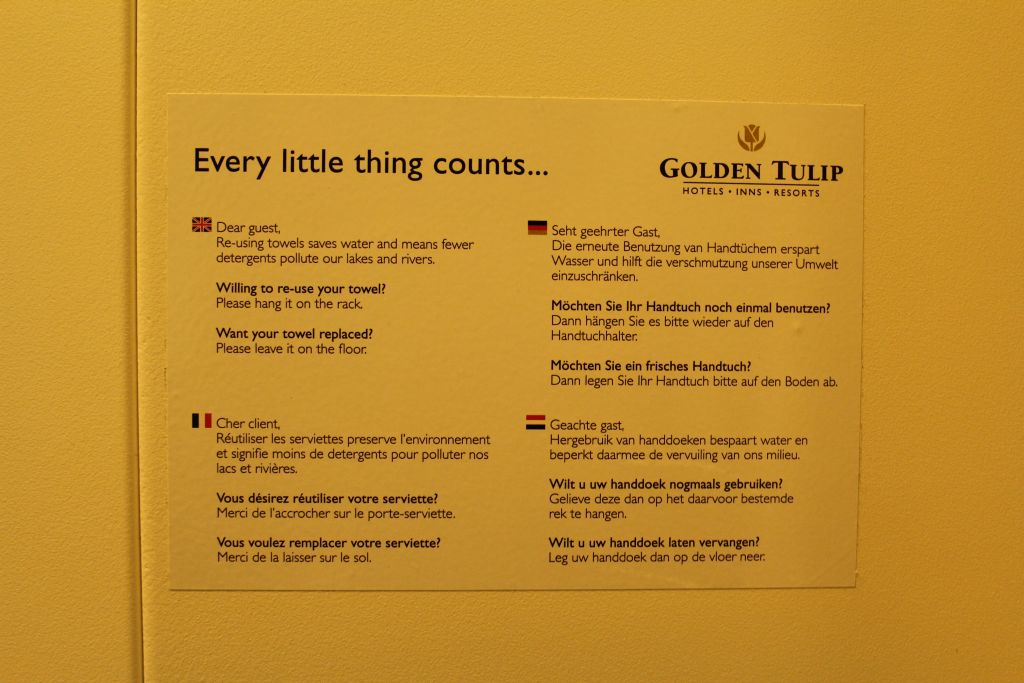 Every little thing counts...
We booked this hotel using a hotwire.com and here is a sad fact - although we paid a full price (total) on hotwire, arriving on site we were asked to pay some tourist fee (EUR 7.00/Per person). We refused to pay this price, because we had already a confirmed final price from hotwire.com. At reception they tried to complain something about Expedia (owner of hotwire) but at the end they were OK letting us not to pay some extra. Hard to tell. But yes, we didn't paid.
The total price per room at this hotel was about EUR 45.00 without breakfast but with a free parking.
In overall - a decent hotel for tired ones.
About Golden Tulip Parkstad hotel
Golden Tulip Parkstad (Kerkrade- Heerlen- Aken) is situated a short drive from the german and belgian borders. The Parkstad Limburg Stadion of the Roda JC Kerkrade soccer team is located next door.
After a long day of meetings or shopping you can relax in a luxurious room with free internet access. There is a brasserie for dinner and a bar for drinks.
Golden Tulip Parkstad (Kerkrade- Heerlen- Aken) is within easy reach of the A76 motorway. You can reach Aachen within a 15-minute drive. There is free parking.