We arrived at a lovely city of Leiden in Netherlands from Düsseldorf Germany. Frankly speaking I hadn't  before heard the name of Leiden, and I'm glad I learned something new.
The reason we headed to Leiden was simple, according to some sources here starts the Bloemen Route (Flower route) to Keukenhof's flower garden. So we arrived at Leiden and I found this city lovely enough to add to my blog.
By learning more about this city I discovered that this city hosts the oldest University in Netherlands and even Albert Einstein has spent some time here.
I wish I knew it before I left this city, but know I have a good reason to return here.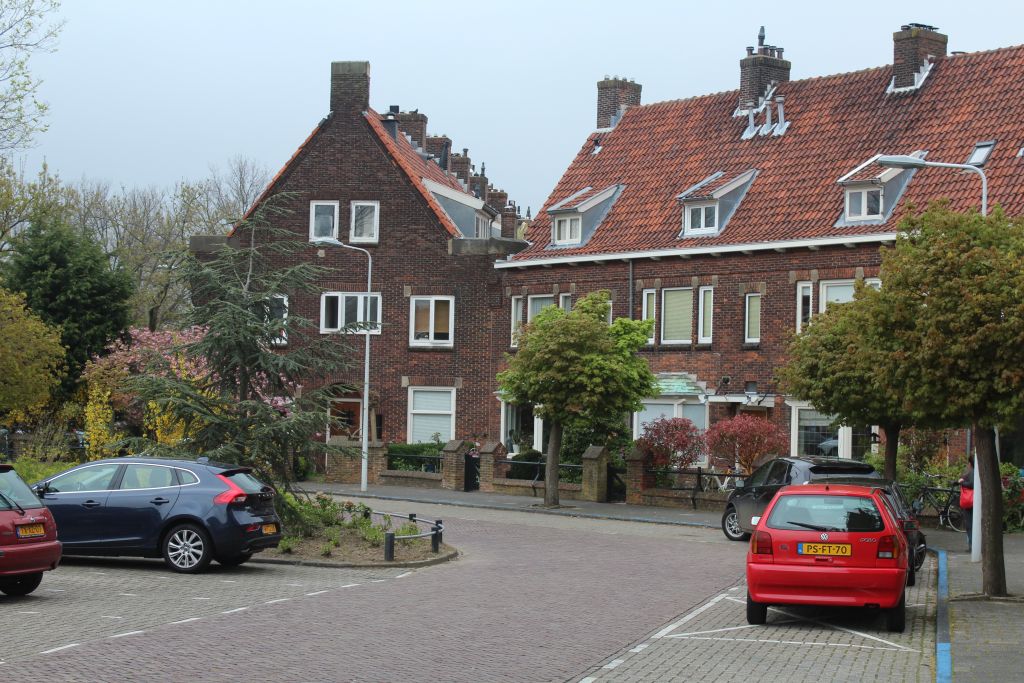 Leiden, Netherlands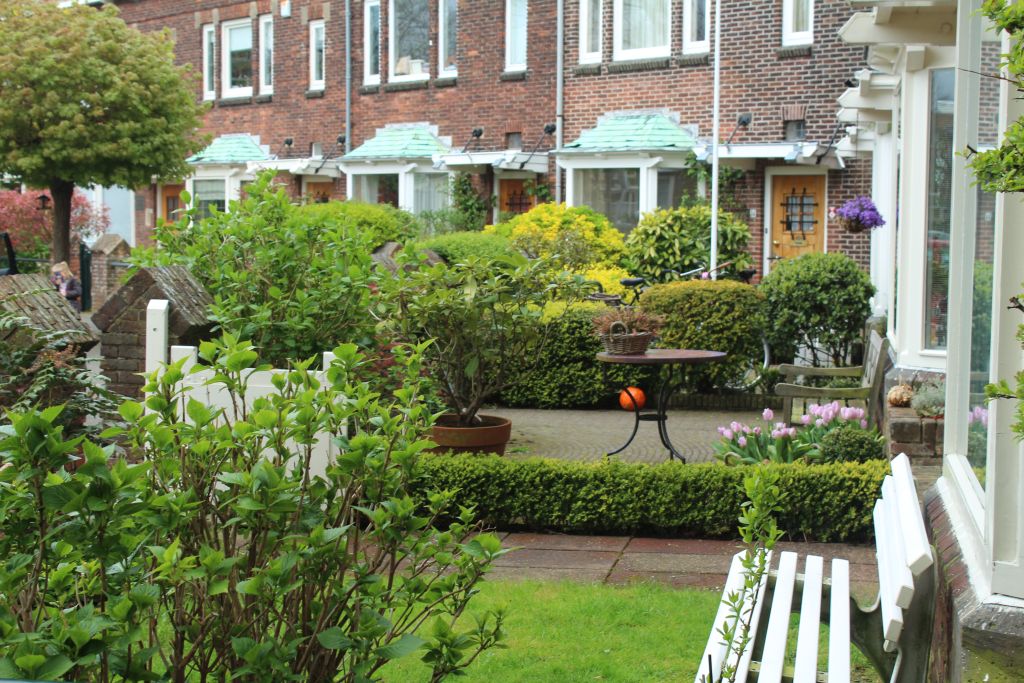 Beautiful yard in Leiden, Netherlands
At this point I was guessing Leiden is just some small town somewhere close to sea.. I was a bit shocked when we continued our drive through this city: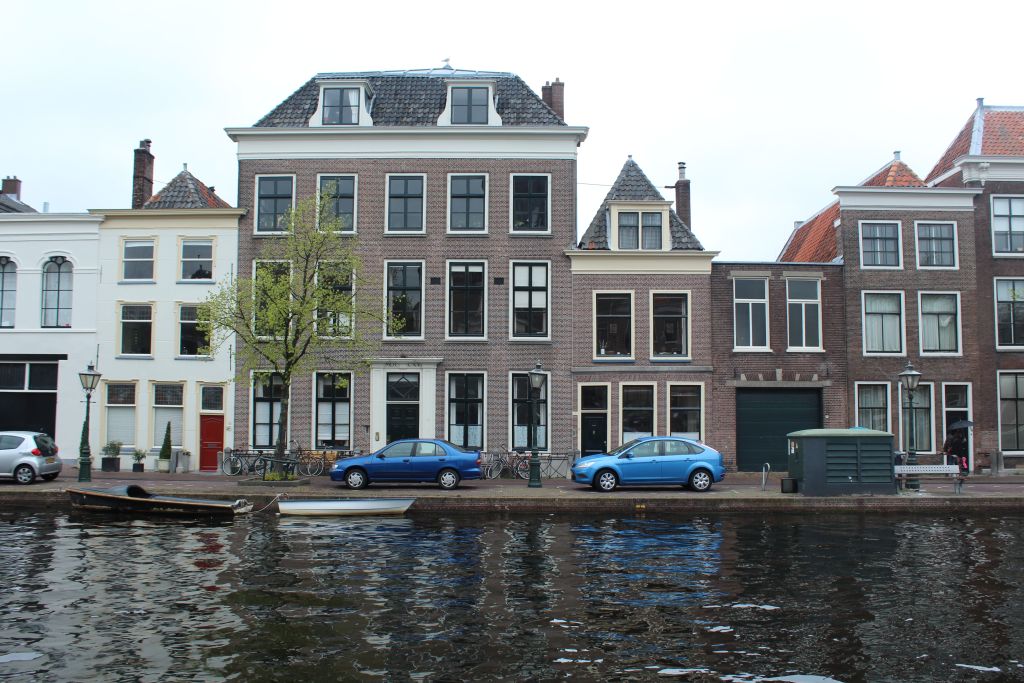 Channel in Leiden, Netherlands
Suddenly we got lost in some dead end street with a lovely view. Previous time I was in Netherlands some 7 years ago, I was in Amsterdam, back from that trip I remember Amsterdam looked the same.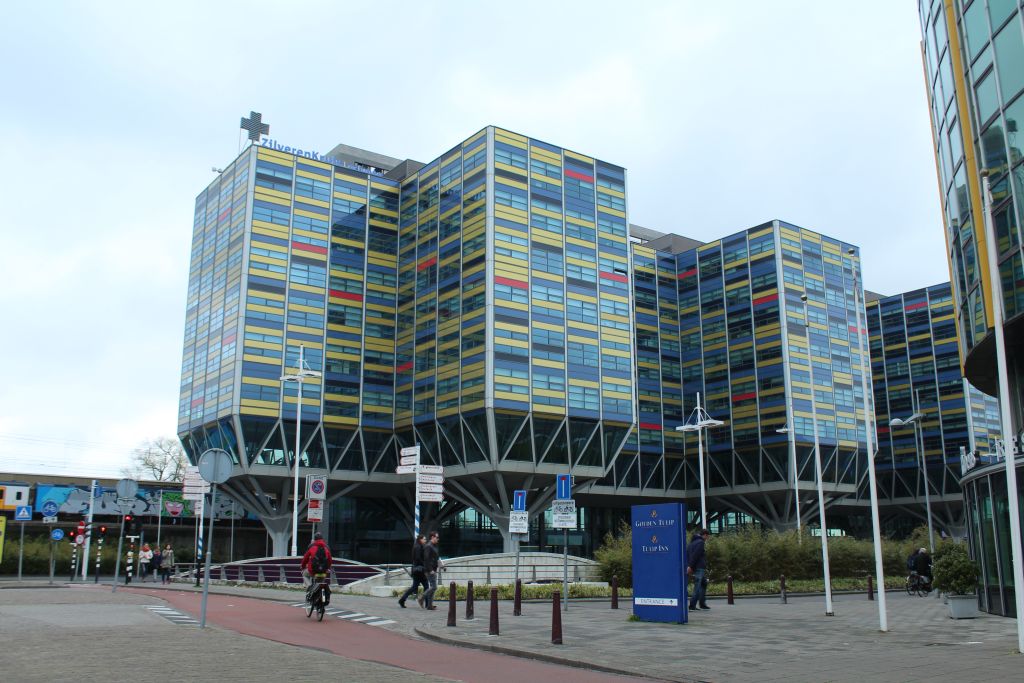 Impressive building at Leiden, Netherlands
That said I'm not trying to convince you should visit Leiden, just adding a note, that this city is a worth of a visit.
About Leiden
Leiden is a city and municipality in the Dutch province of South Holland. The municipality of Leiden has a population of 122,000, but the city forms one densely connected agglomeration with its suburbs Oegstgeest, Leiderdorp, Voorschoten and Zoeterwoude with around 190,000 inhabitants. Leiden is located on the Old Rhine, at a distance of some 20 kilometres (12 miles) from The Hague to its south and some 40 kilometres (25 miles) from Amsterdam to its north. The recreational area of the Kaag Lakes (Kagerplassen) lies just to the northeast of Leiden. A university city since 1575, Leiden houses Leiden University, the oldest university of the Netherlands, and Leiden University Medical Centre. It is twinned with Oxford, the location of England's oldest university.
Leiden has historically been associated with the Roman outpost Lugdunum Batavorum. This particular castellum was however closer to the town of Katwijk, whereas the Roman settlement near modern-day Leiden was called Matilo.
Leiden formed on an artificial hill (today called the Burcht van Leiden) at the confluence of the rivers Oude and Nieuwe Rijn (Old and New Rhine). In the oldest reference to this, from circa 860, the settlement was called Leithon. The landlord of Leiden, situated in a stronghold on the hill (motte), was initially subject to the Bishop of Utrecht but around 1100 the burgraves became subject to the county of Holland. This county got its name in 1101 from a domain near the stronghold: Holtland or Holland.
Leiden was sacked in 1047 by Emperor Henry III. Early 13th century, Ada, Countess of Holland took refuge here when she was fighting in a civil war against her uncle, William I, Count of Holland. He besieged the stronghold and captured Ada. Leiden received city rights in 1266.
The city's biggest and most popular annual festival is celebrated at 3 October and is called simply 3 Oktober. The people of Leiden celebrate the end of the Spanish siege of 1574. It typically takes place over the course of two to three days (usually two but three if there's a Sunday involved) and includes parades, a hutspot feast, historical reenactments, a funfair and other events. The city has recently started to host the Leiden International Film Festival, the fastest growing festival of its type in the Netherlands.
Leiden has important functions as a shopping and trade center for communities around the city. The University of Leiden is famous for its many developments including Snells law (by Willebrord Snellius), the famous Leyden jar, a capacitor made from a glass jar, invented in Leiden by Pieter van Musschenbroek in 1746. Another development was in cryogenics: Heike Kamerlingh Onnes (1913 Nobel prize winner in physics) liquefied helium for the first time (1908) and later managed to reach a temperature of less than one degree above the absolute minimum.
Albert Einstein also spent some time at Leiden University during his early to middle career. The city also houses the Eurotransplant, the international organization responsible for the mediation and allocation of organ donation procedures in Austria, Belgium, Croatia, Germany, Luxembourg, the Netherlands and Slovenia. Leiden also houses the headquarters of the European Aeronautic Defence and Space Company N.V. (EADS), a global pan-European aerospace and defence corporation and a leading defence and military contractor worldwide. The group includes Airbus, the leading manufacturer of commercial aircraft worldwide.