Welcome to the 2 part of my blog series on how Amazon Associates receives checks and get them redeemed in the Republic of Georgia.
How participants of Amazon Associates program are getting paid in the Republic of Georgia by a bank check is a blog series I originally made at the end of 2014 / start of 2015 while struggling to redeem my first bank check issued by Amazon,
Although it's still technically possible to withdraw bank checks in Georgia, at the end of 2016, I flew to the US and opened a bank account there, see: How To Open A Bank Account in the U.S., As A Non-resident Non - citizen, Wells Fargo Bank
For complete series of my adventures while living in Georgia with Georgian banks and checks from Amazon, please see:
I created the first post of this series at the start of November 2014. Back then my earnings for August, September, and October has reached $486.00 and I was looking for ways to get paid.
Prior that I did set up a minimum threshold of $450.00 on Amazon Associates before processing the payment - because I'm aware of bank commission fees.
Direct deposit is not an option right now for me, because I'm not a holder of US bank account, neither I'm a US citizen. I'm left with two options - gift card or check. 
First check from Amazon was issued at the end of December (December 27, 2014) - I received it via snail mail here in Georgia on January 28, but before I got an envelope with a check inside it, I got a sticker on my apartment building's entrance door from Georgian Post.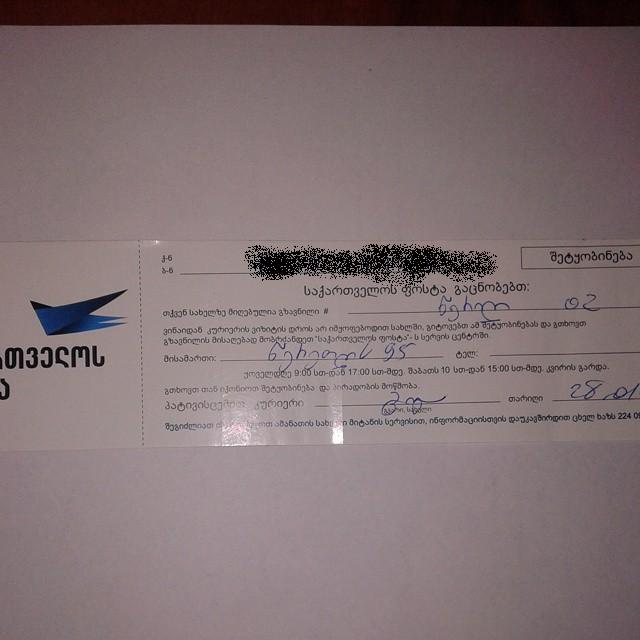 Sticker from Georgian Post
I was lucky enough to notice this little sticker with my name on it. In case you are wondering, in Georgia it's not common to have a postal box.. why should you have one, if a postman can stick a sticker with your name on it on entrance doors of your apartment building? 
Since I have no clue, what is written on it - and what should I do now - I contacted a friend of mine living in Germany who can read Georgian, and with help of his transliteration, I learned I must go to Tsereteli Avenue 95.
On the second day I went to Georgian Post branch on Tsereteli avenue and got my mail: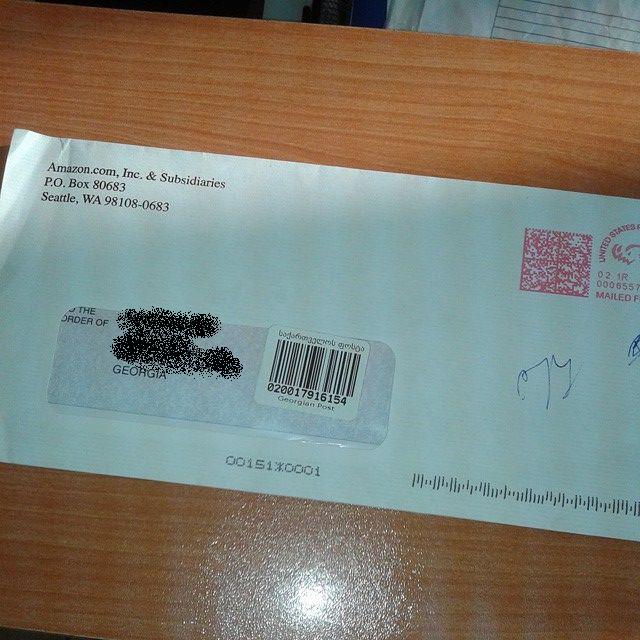 Mail from Amazon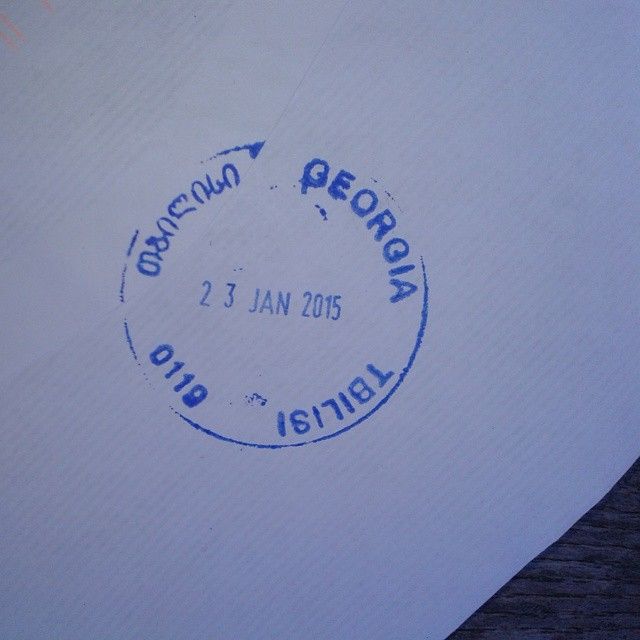 Georgian Post Stamp
It turned out mail arrived in Georgia, already on January 23, though I received a sticker with the invitation to visit post office just on January 28. 5 days  - who cares about 5 days?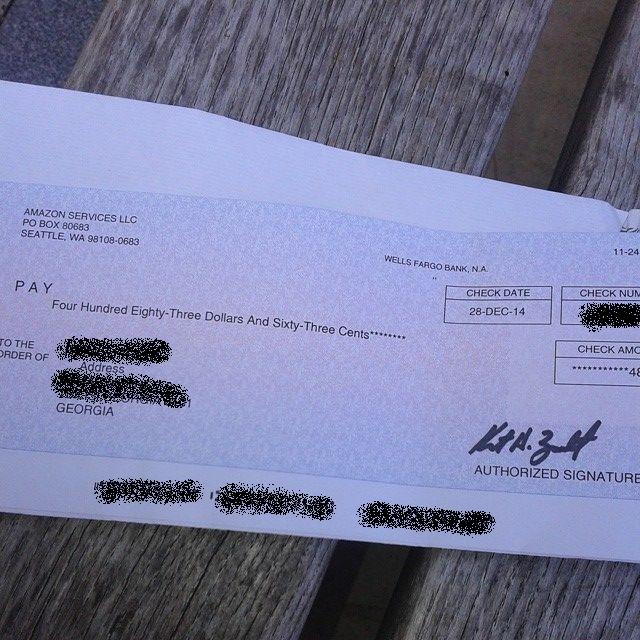 Amazon Check
And here it was - my first check from Amazon Associates, worth of Four Hundred Eighty-Three Dollars And Sixty-Three Cents.
I straight went to my bank, but turned out - my bank turned me down, by saying it's not possible to clear that check... I went to the central branch of my Bank - they turned me down again. I went to another bank, they turned me down as well. Luckily I found a bank - which hadn't any issues to redeem a check sent by Amazon - Bank Republic. You can learn more, how banks turned me down, and how I found that the Bank Republic is a great option in this post.
Right now I'm waiting for those dollars landing on my bank account.
Do you have a story to share on receiving and clearing Amazon checks abroad? Please leave your comment!