In this post you will learn how to prepare a traditional Uzbek plov (lamb and rice pilaf.  It might sound as a complicated food to prepare, but in fact if you have the right ingredients and right tools (cooking pot) there is nothing complicated in it.
There are three main ingredients to get that tasty plov done - lamb meat, rice and quince. Since I'm living in Republic of Georgia, it's easy to find all the ingredients here, on the other hand, it might be tricky to get the correct ingredients in other parts of World. For a seasoning there is one must have - a cumin, but unfortunately a seasoning lady I usually buy spices from in Tbilisi, sold me the wrong cumin and there are no cumin in this recipe, but cumin still is must have, to get that special flavor.
So I headed to local Turkish store called Ankara on Aghmanashebeli street in Tbilisi to buy that lamb meat. I took about 1.5 kg of lamb meat. For the second main ingredient I used the regular rices (not special ones) you can buy at your local store, got quince at local market and here you go - a traditional Uzbek plow.
Ingredients: 
1kg - lamb meat
1kg carrots
1kg onions
1kg quince
1kg rice
3 garlic cloves
2 glasses of oil
few tbs of cumin and other seasoning you prefer (salt, pepper) 
Cooking directions
Add rices to the bowl with water and leave them for about 30 minutes
Chop lamb meat in pieces and add it to cooking pot. You will need to add some oil here.
While cooking lamb meat, add chopped onions and grated carrots to the pot, brown them.Add again oil.
Now add rice and cover them with a water. Once water is gone, add the rest of the oil.
When meat and rice are getting soft, put sliced quince and garlic cloves at the bottom of you pot (dug them)
Add cumin and other spices you prefer
Cook until ready
Total cooking time: ~ 2 hours
And here comes the photos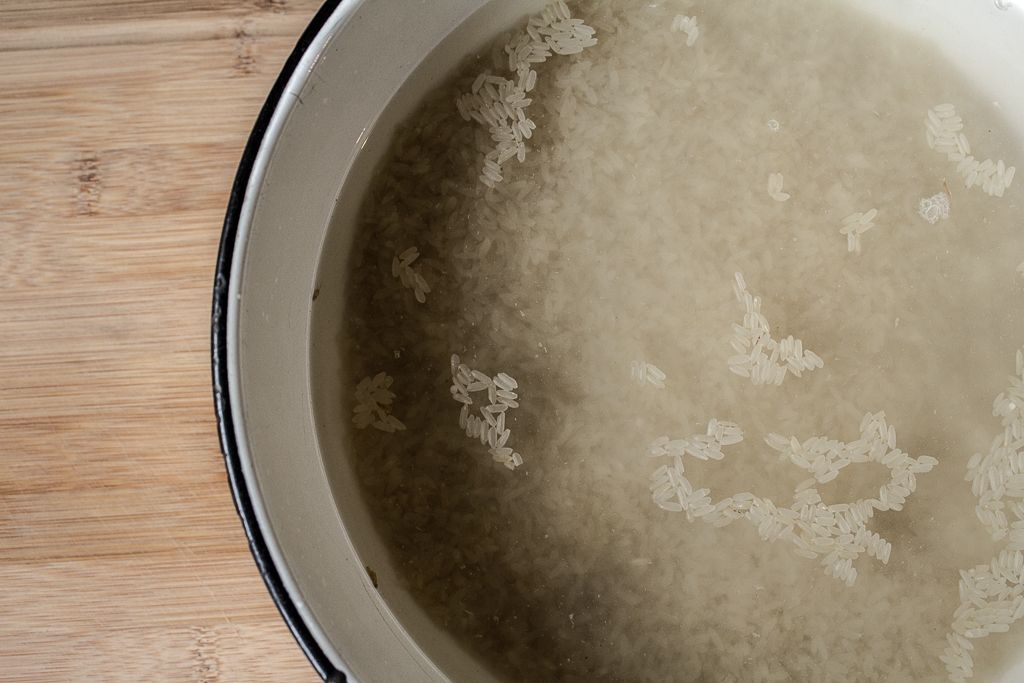 Rice in a bowl
I always add rice in the bowl filled with A water, just to remove mealiness from rice. 30 minutes are just enough.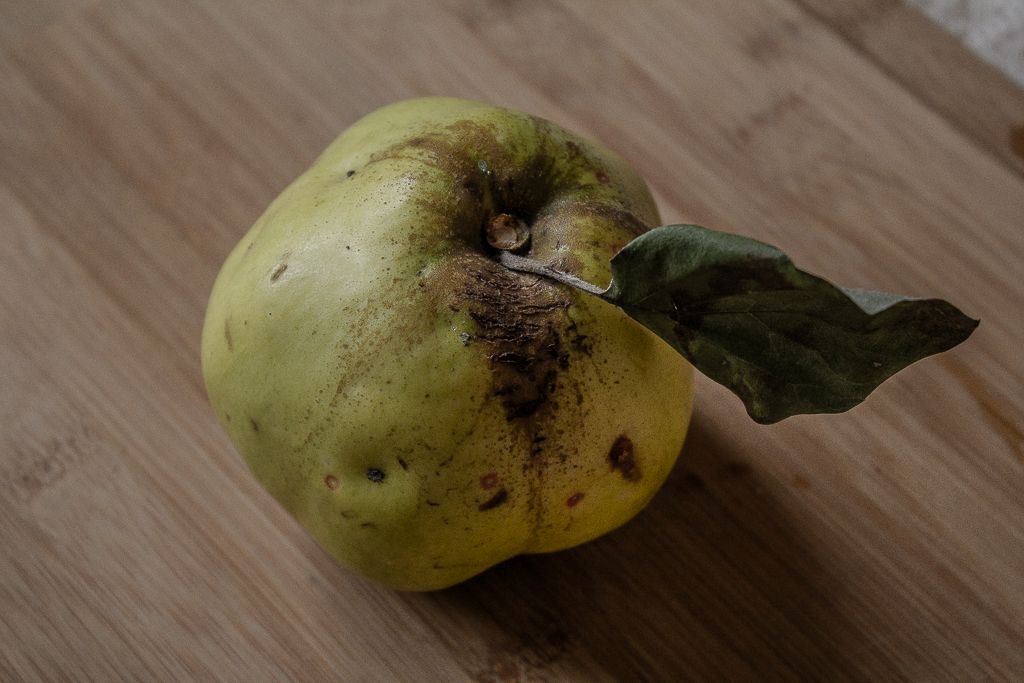 Quince fruit
Quince is very important and must have ingredient for a good and tasty traditional Uzbek plov. I got quince at the local Tbilisi market for 4 GEL per kilogram.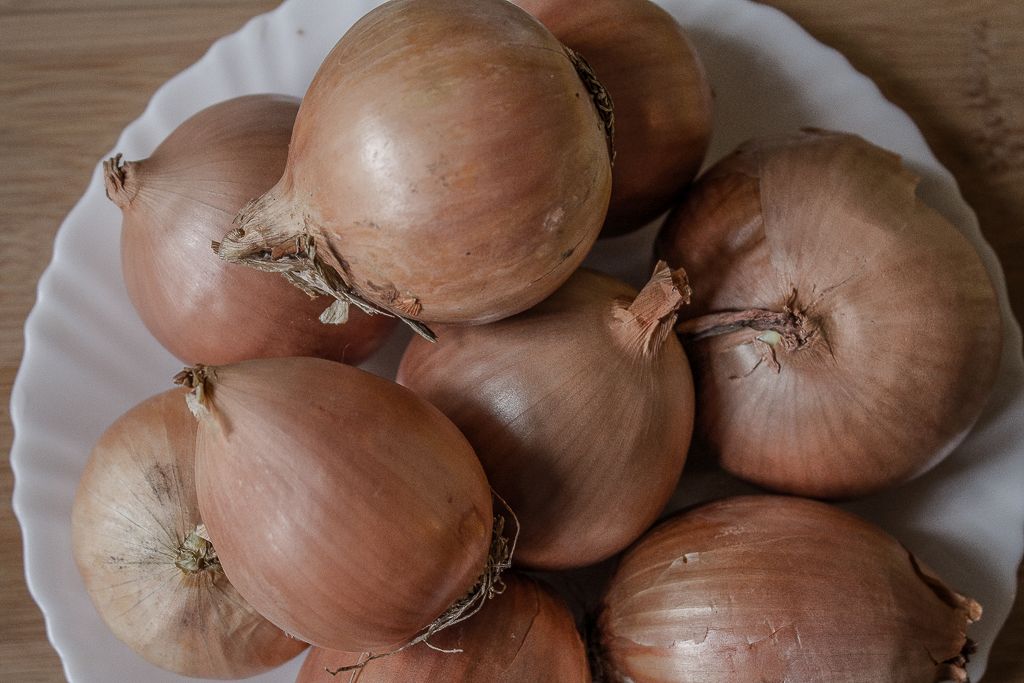 Onions
And a lot of onions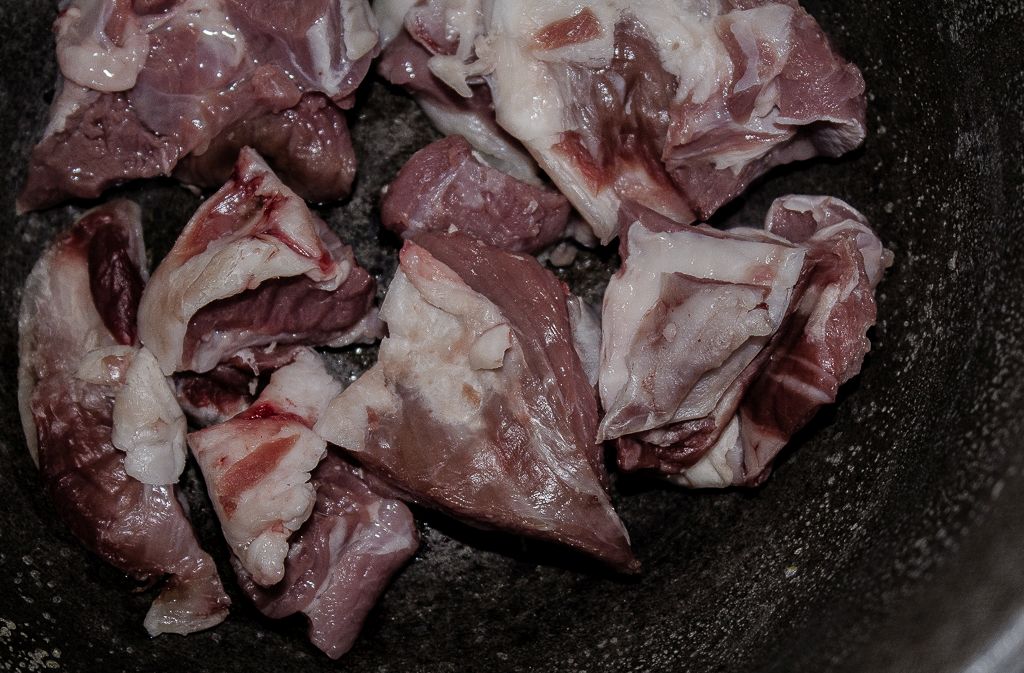 Lamb meat
So you basically put that sliced lamb meat on a good cooking pot, fry it a little bit, then add onions, carrots and quince and at the end add rice. You can add cumin seasoning as well. Making a plow requires a lot of time, be ready to cook this delicious Uzbek plov for some 2 hours at lest.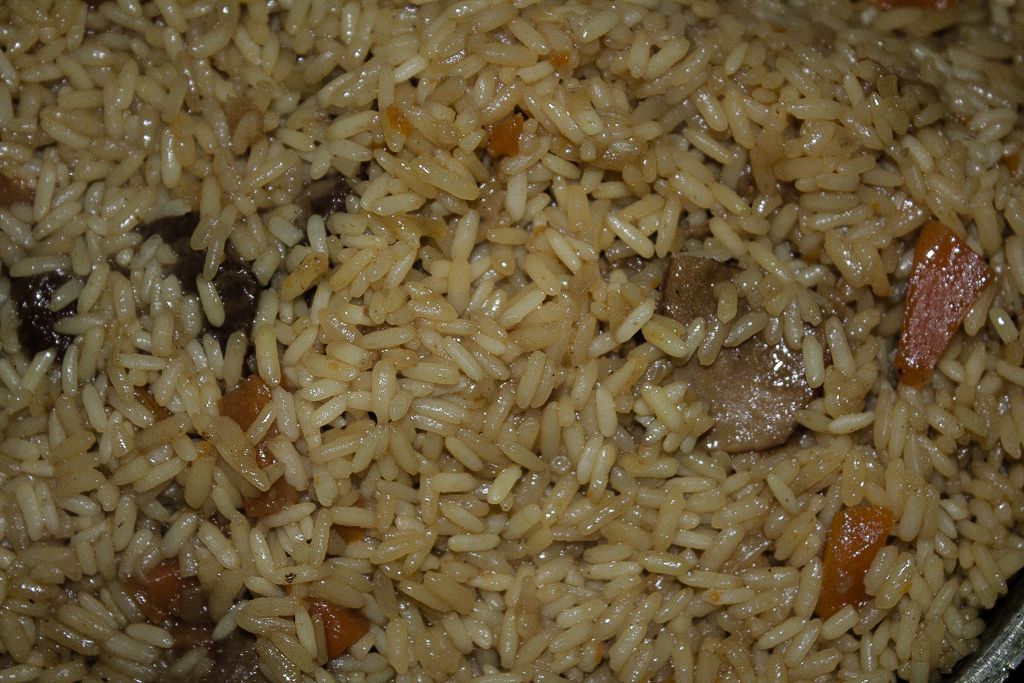 Traditional Uzbek Plov
​Cooking at home is cool, I will add more cooking related posts to the food blogger section soon.
Now, if you liked this recipe, leave me a comment, spread the word and share this recipe.