Kosgoda Turtle Care program aims to protect sea turtle eggs and increase hatching rates.
I had a chance to visit Kosgoda Turtle Hatchery in Sri Lanka at the start of January 2022, during a day trip from our hotel at Bentota. After returning from the Madu Ganga riverboat safari our guides took us to the Turtle hatchery.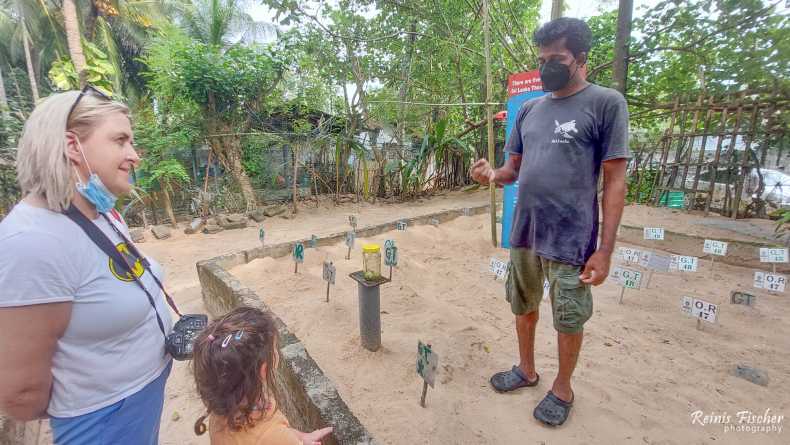 Arriving on the site a guide come made a littlec excusrion on the site, telling the story how turtles are rescued, hatched and released back to Ocean.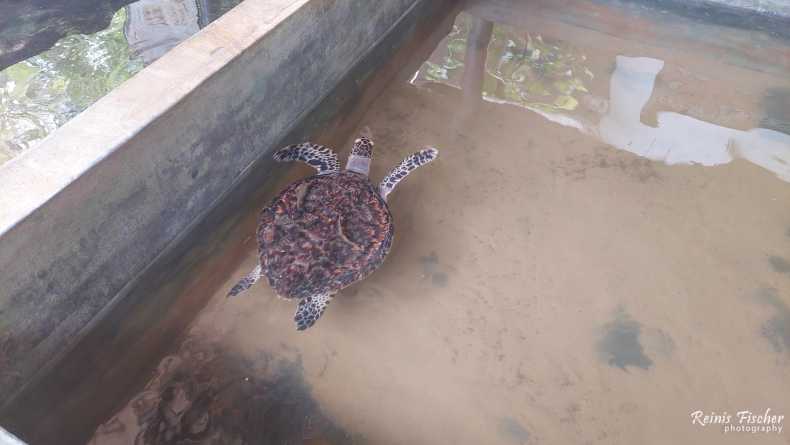 It was said they are also treating disabled Turtles and the weak ones. Also it was said that their staff patrols the beach all night looking for mother sea turtles that come out of the ocean to lay their eggs.
The they Pprotect the mother turtle during the nesting process and when she is finished laying the eggs are put safely back in the ocean,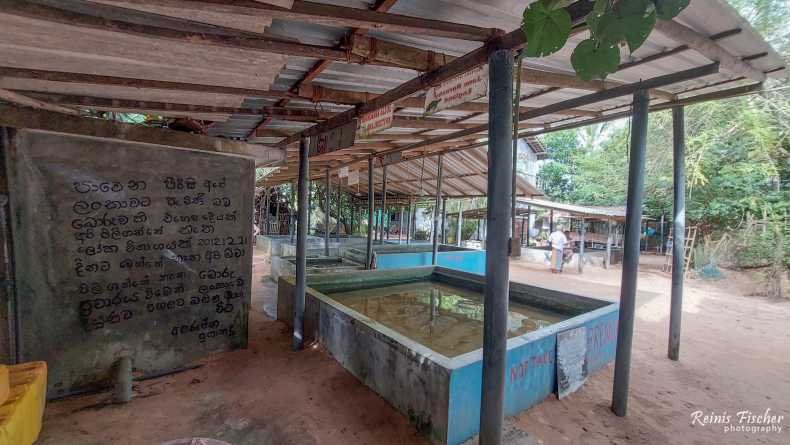 I dont want to sound very sceptical, but for me it sounded more like a good business project. Several times I was offered to buy a plat with my name for donation $300, maybe $500 or maybe $1,000. I'm not saying this is bad, but the cold selling was not very something I was interested and I kindly refused buying a plate with my or my family name. Although I saw a few such plates.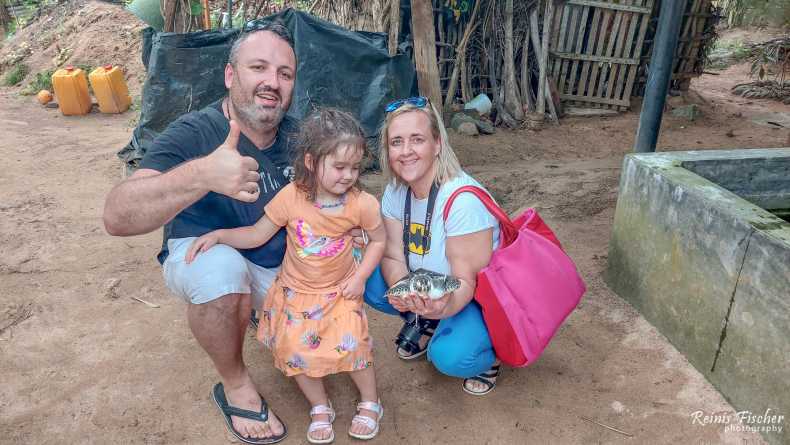 If you are interested more you can join the effort to save the turtles. It is said Kosgoda Turtle Care welcomes local and international visitors to share the experience of the baby sea turtle release or see the process in action for education and awareness of sea turtle issues. 
Visit KosgodaTurleCare.com to learn more