Madu Ganga river boat safari is a fun and pretty easy attraction in Balapitiya, Sri Lanka
We booked a tour on Madu Ganga (and a few other destinations) from a local guy at our hotel's beach (Taj Bentota Resort & Spa).
We agreed to pay 8,000 Sri Lankan rupees for a Madu Ganga river boat safari, a visit to the turtle shelter and a visit to the spices and herbal garden. At an agreed time, our driver (s) already waited for us at the hotels' lobby and the trip started.
After some 25 minutes drive we were at the Captain Boat House Balaptiya and our actual boat trip started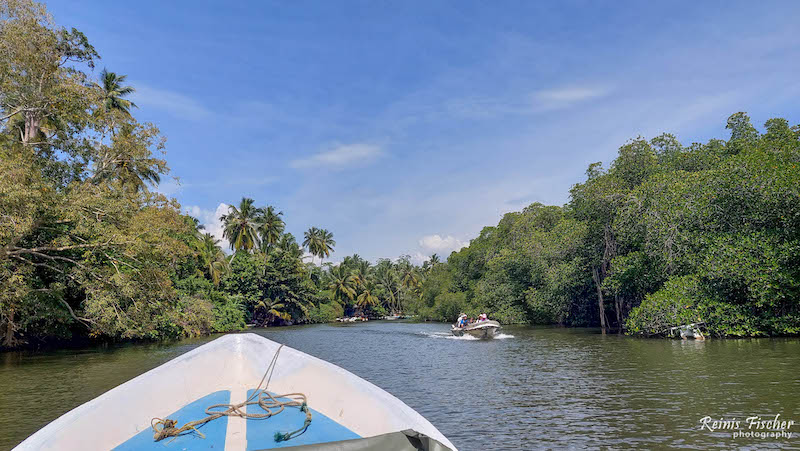 Situated at Balapitiya, Madu Ganga is the second biggest wetland in Sri Lanka. Abundantly rich in biodiversity, the river covers at least 150 acres of land and consists of 14 mangroves out of the 24 mangrove species found in Sri Lanka.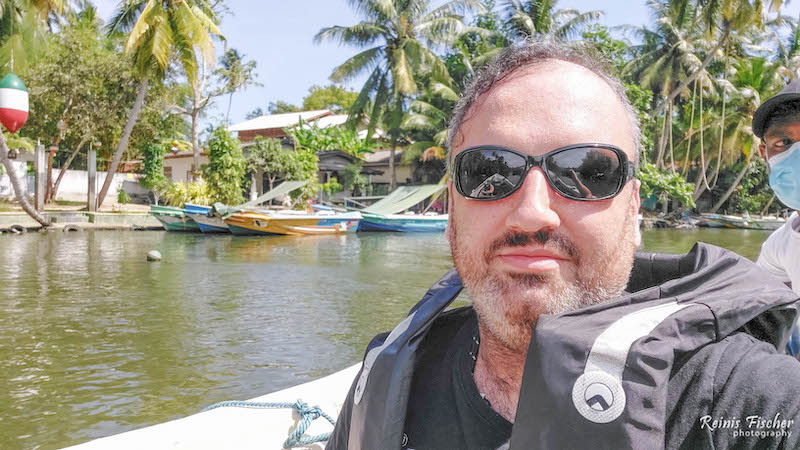 The Madu Ganga wetland is considered to be one of the last remaining tracts of mangrove forests. It is the best place to watch prawn farming and traditional fishing methods. It is also home to 300 species of plants and about 250 wildlife species which makes it a haven for ecologists and botanists.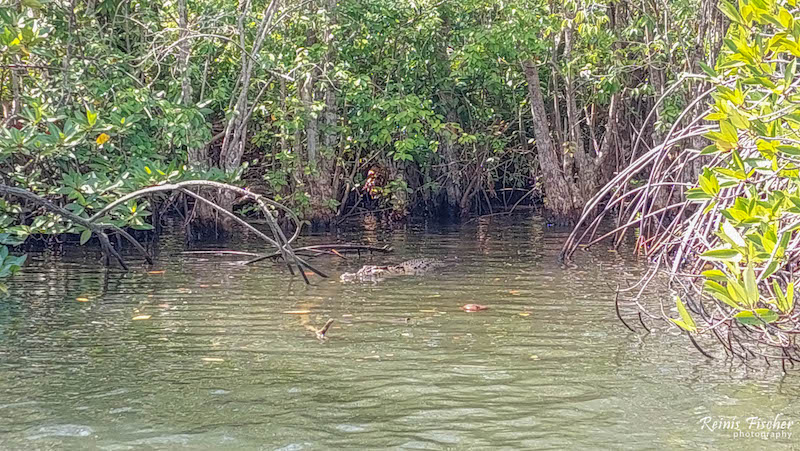 As our boat driver told - we were very lucky seeing a crocodile today, as it is kind of rare. Cool enough.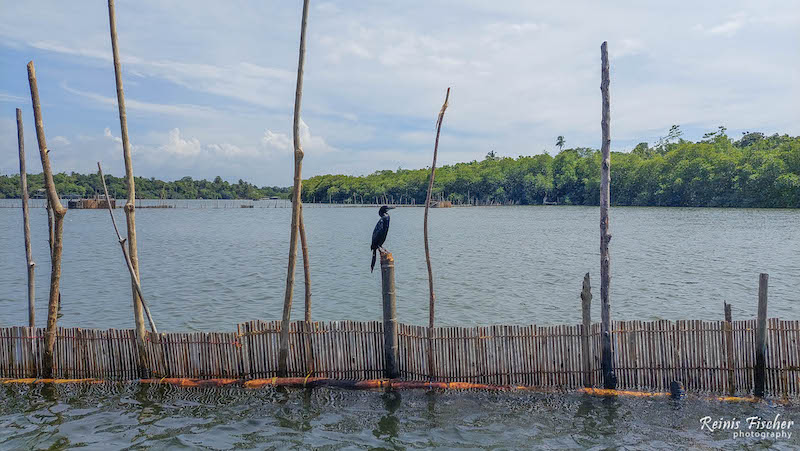 Visitors can book themselves for boat rides and bird-watching rides.
Accompanied along with trained professionals and local fishermen, the Madu River safari begins at the mouth of Madu River at Balapitiya, which lasts between 1 to 2 hours and visitors have the opportunity to see a large area of the wetland. The boat traverses through thick mangrove forests, which provide protection to a large number of aquatic birds, animal and plant species. One can get a chance to see crocodiles, water snakes, tree snakes, and wild boars in their natural habitat during the boat ride.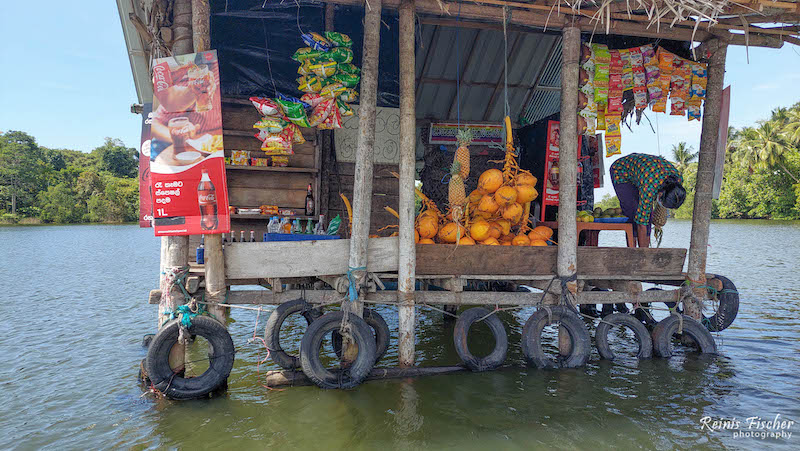 Plenty of refreshments here, starting a coconut juice for just 100 Sri Lankan Rupees and even Coca Cola for some 200 local money. Awesome.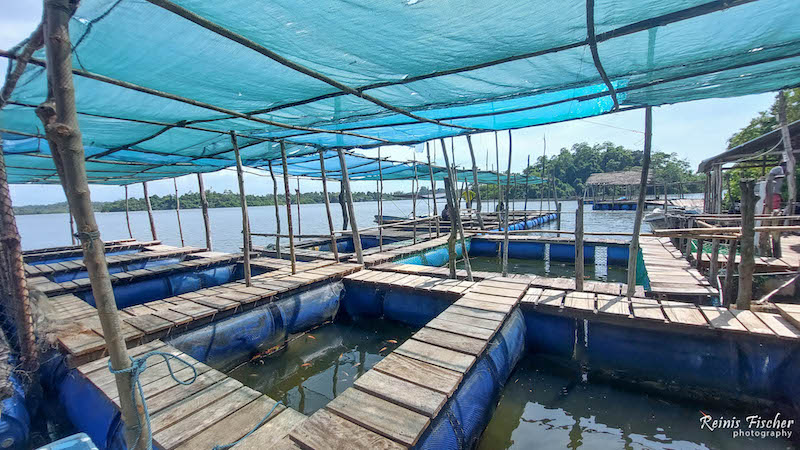 Another interesting thing to do during the safari is the fish spa in the midst of the river. Sailing through the mangroves, one will encounter several rectangular fish tanks teaming with Gourami fish. The primary purpose of these fish tanks is to provide fish therapy. The natural environment around the fish spa is fantastic, and you get uninterrupted, scenic views of the vast mangrove forests. 
Sandra decided to take the fish spa and for some 300 Sri Lankan rupees she got it and was very excited.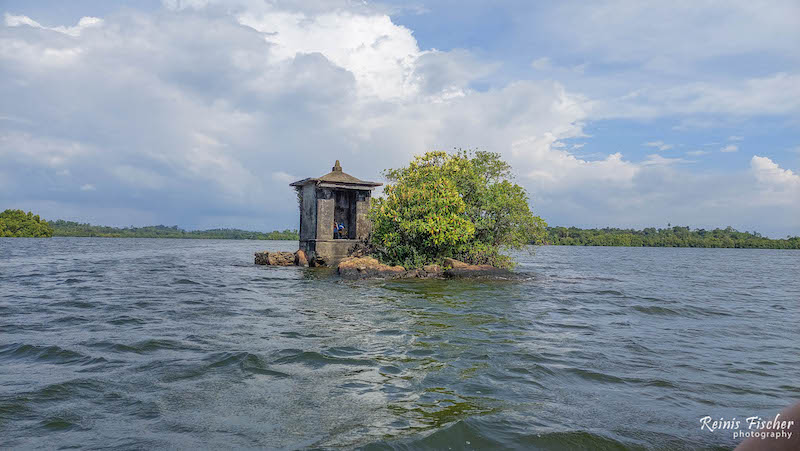 The river also consists of 25 islands, out of which only 15 are of sizeable landmass and safe to visit.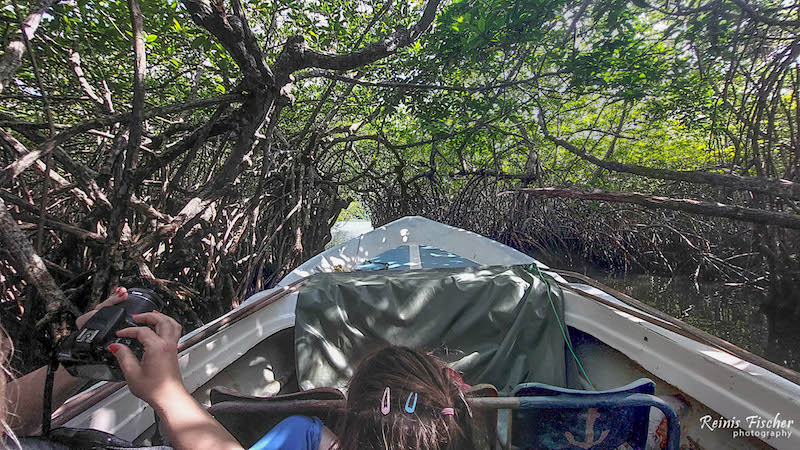 One island where the motorboat halts at is the Cinnamon Island which has cinnamon trees sprawling over acres of land, and the plantations date back to the 1900s. It is an age-old cinnamon plantation set on an island that has been run by a single family for generations. Here, one can learn more about the process of harvesting cinnamon.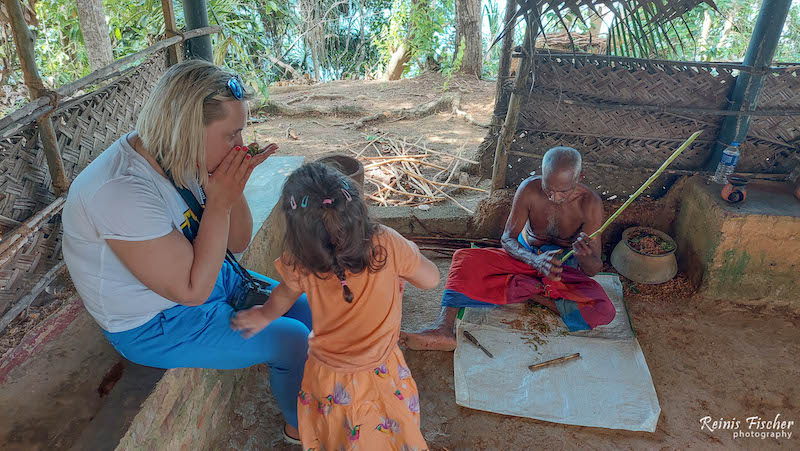 I was very surprised learning the process how cinnamon is made. Quite an awesome trip.
Another stop in the Madu River Safari is at Koth Duwa, one of the large inhabited islands in Madu Ganga. The island houses an ancient Buddhist Temple comprises of many buildings and thus covers the entire island. The noteworthy places in the temple are Bo-tree, Image house, and Dagoba.
If you happen to be in area - consider Madu Ganga river boat Safari. 
Visit Madu Ganga River Safari to book online or learn more