One thing I like about travel photography it helps to recall those amazing places you have visited during your travels. So today looking through my travel photos I found an intereting place, I would even call it a gem - Bonn's Old Town Hall and marketplace near it.
In fact during my visit there I had no clue there is a marketplace actually. Cool right?
We just headed straight on Bongase street after I took a few photos of Beethoven's House of Birth, and actually we were looking for some cosy place to order our supper.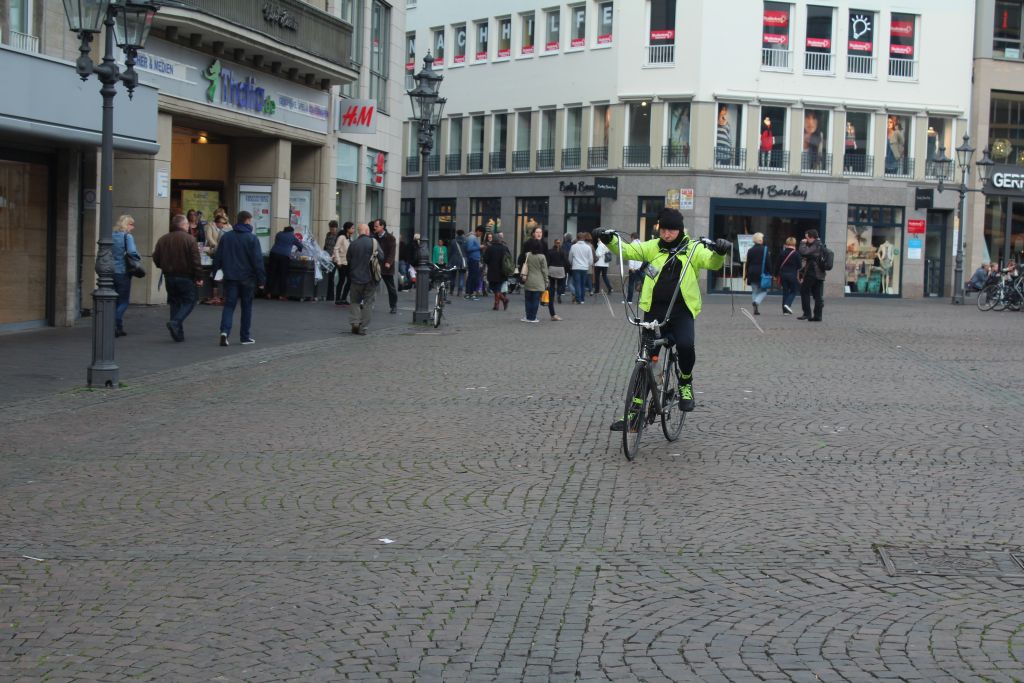 A cyclist in Bonn's marketplace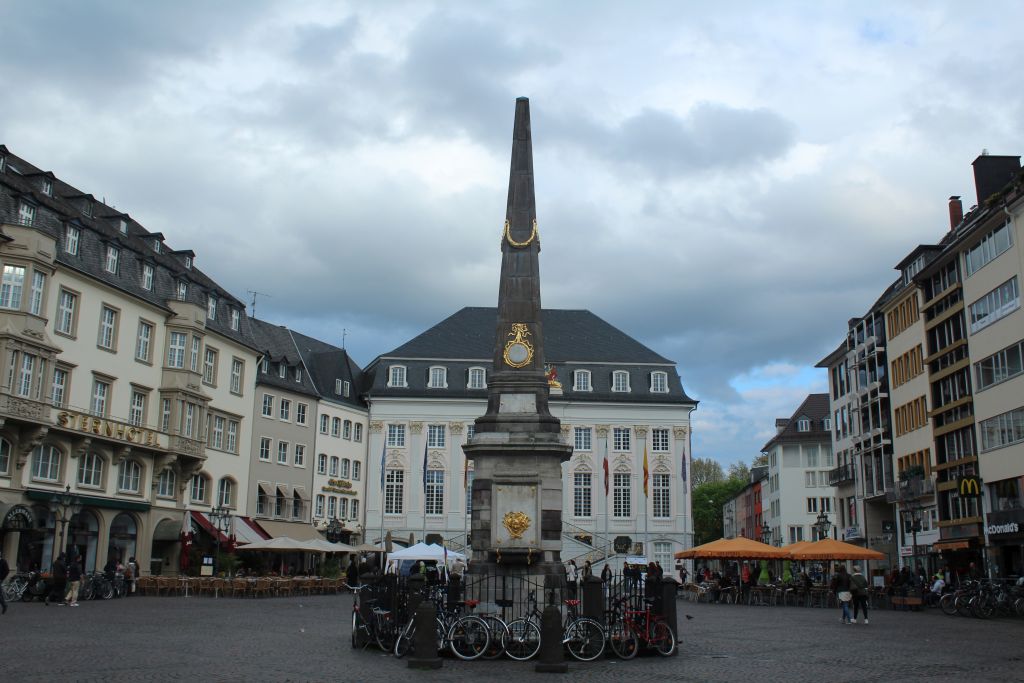 Old Town Hall and Obelisk
The old town hall in the Bonn marketplace was completed in Rococo style in around 1780. This three-storey building with gilded stairs leading down to the marketplace was reinvented as the setting for important events: Theodor Heuss, Charles de Gaulles, John F. Kennedy, Queen Elizabeth II and Mikhail Gorbachev all gave speeches here.
The old town hall still serves as an office for the mayor and is used as a representative building. Great individuals such as Bill and Hillary Clinton, Nelson Mandela and Mother Teresa have all been welcomed at the old town hall. Read more: Bonn's old town hall: a true gem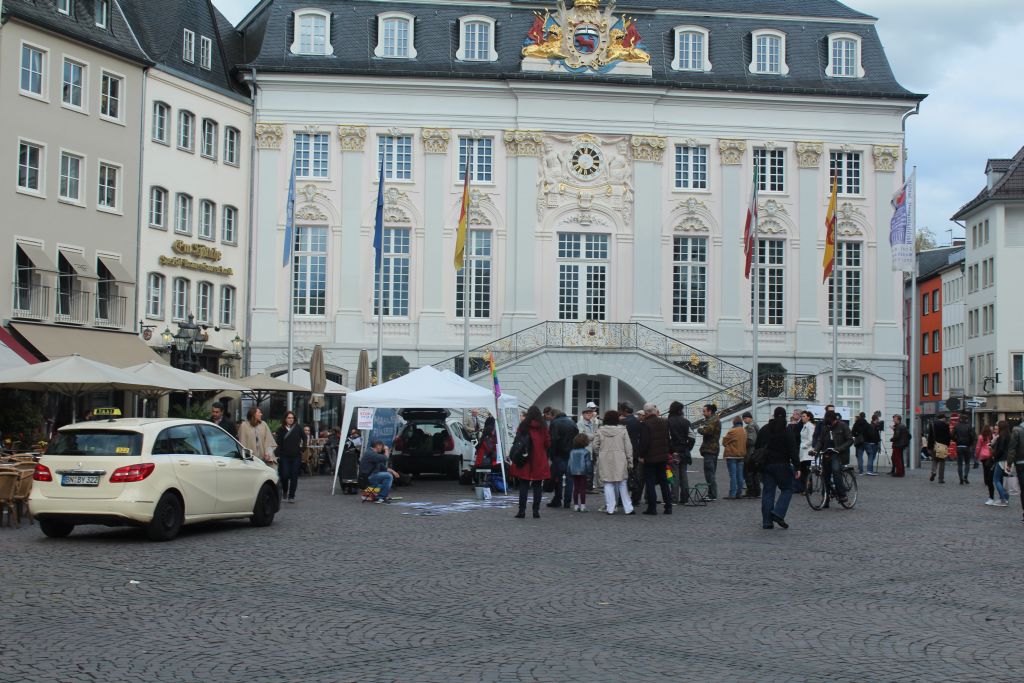 Meeting held next to Old Town hall
Although I seen LGBT flag here and my German knowledge is short from speakers I understand that they are not speaking about LGBT but about Putin, America and something political.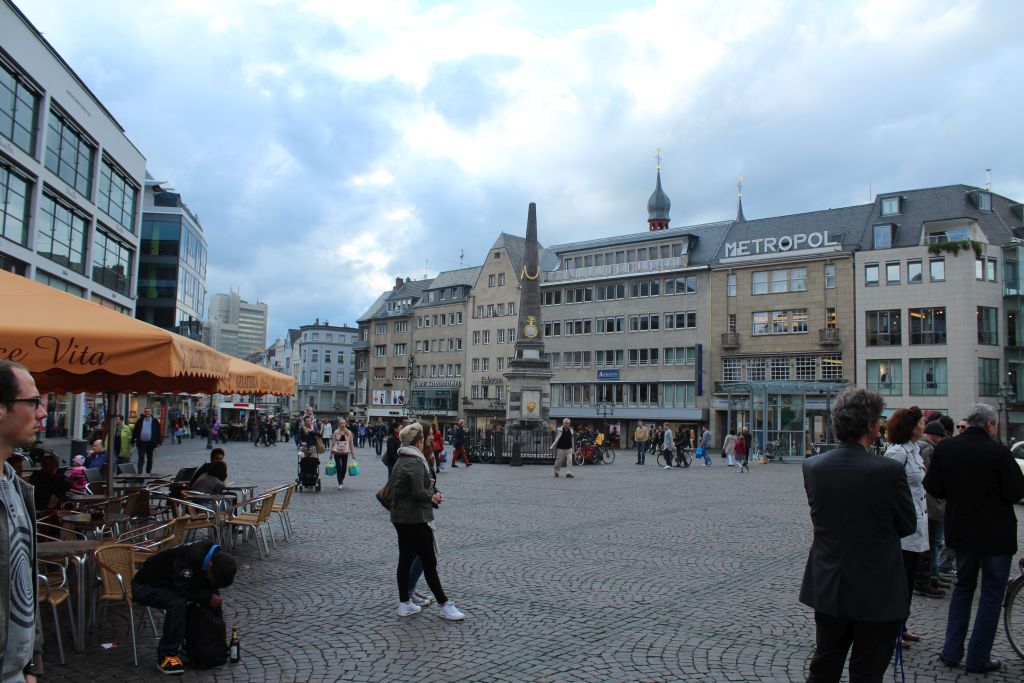 Lively marketplace at Bonn, Germany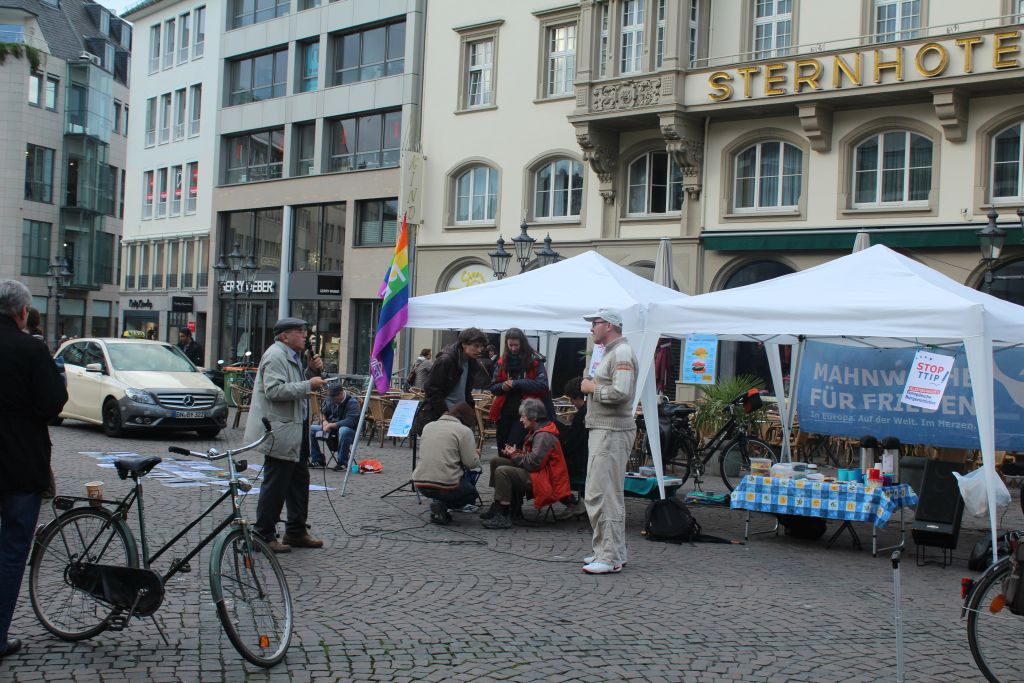 Open discussion near Bonn's Town Hall
Topic the same: Russland (Russia), Amerika (United States) and something political. 
About Bonn's Old Town Hall
Elector Clemens August laid the foundation stone of this magnificent town hall, which forms the Eastern edge of the market place. From 1737 until 1738 it was erected instead of a medieval building.
The town hall brilliantly dominates the three-cornered market place. In 1737, Elector Clemens August laid the foundation stone for this impressive building at the place of an older Gothic building, whose architect was Michel Leveilly, who also constructed the magnificent "Koblenzer Tor". The town hall's flight of outdoor stairs with its golden grating had been the scene of historical events for several times already: Gottfried Kinkel wove the black-red-golden flag here in 1848, and Theodor Heuss, the first Federal President, stepped in front of Bonn's citizens the night he was elected on September 12, 1949.
Today, the Lord Mayoress escorts VIPs into the town hall over the stairs with the golden grating, as her predecessors did in the past. In 1962, Charles de Gaulle, the French President of the State, delivered an address here, and US President John F. Kennedy did so in 1963. The list would become quite long, if all emperors, kings and presidents, as well as all world stars from the sectors of music and sports were to mention here who visited Bonn. For more than 700 years the town hall from the Rococo era and its predecessor building has been the seat of the citizens' self-government. Since 1971, it has also been the scenery for the open-air cultural programme called "Bonner Sommer".
Read more: Old Town Hall