It is already more than one year since I first opened doors at the Vilgāle apt and saw what have I bought at an online auction. 
during the past year, we have done a lot, removed walls, floors, built new walls, ceilings, and even floors. Now we are very close to the last details, from the major works are left the bathroom with sauna (tiles) and hardwood flooring.
At the end of December 2021, I visited Latvia for about 2 weeks and I decided it's time to start the paint job and finish the rest of the tasks in Spring / Summer 2022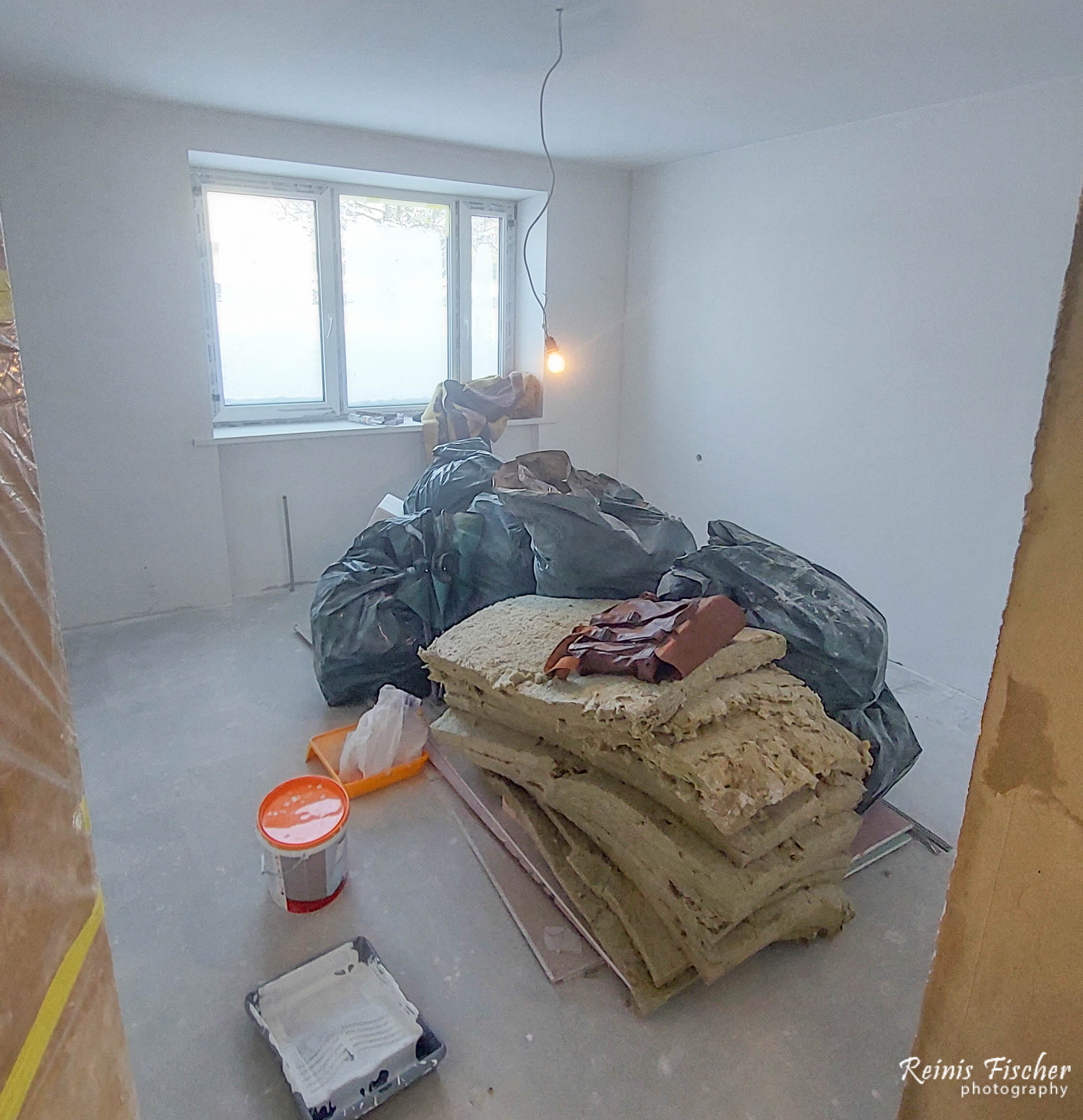 A few days ago Steffen from Madona helped me to apply first layer of paint at the ceilings. Today I finished this task in the bedroom.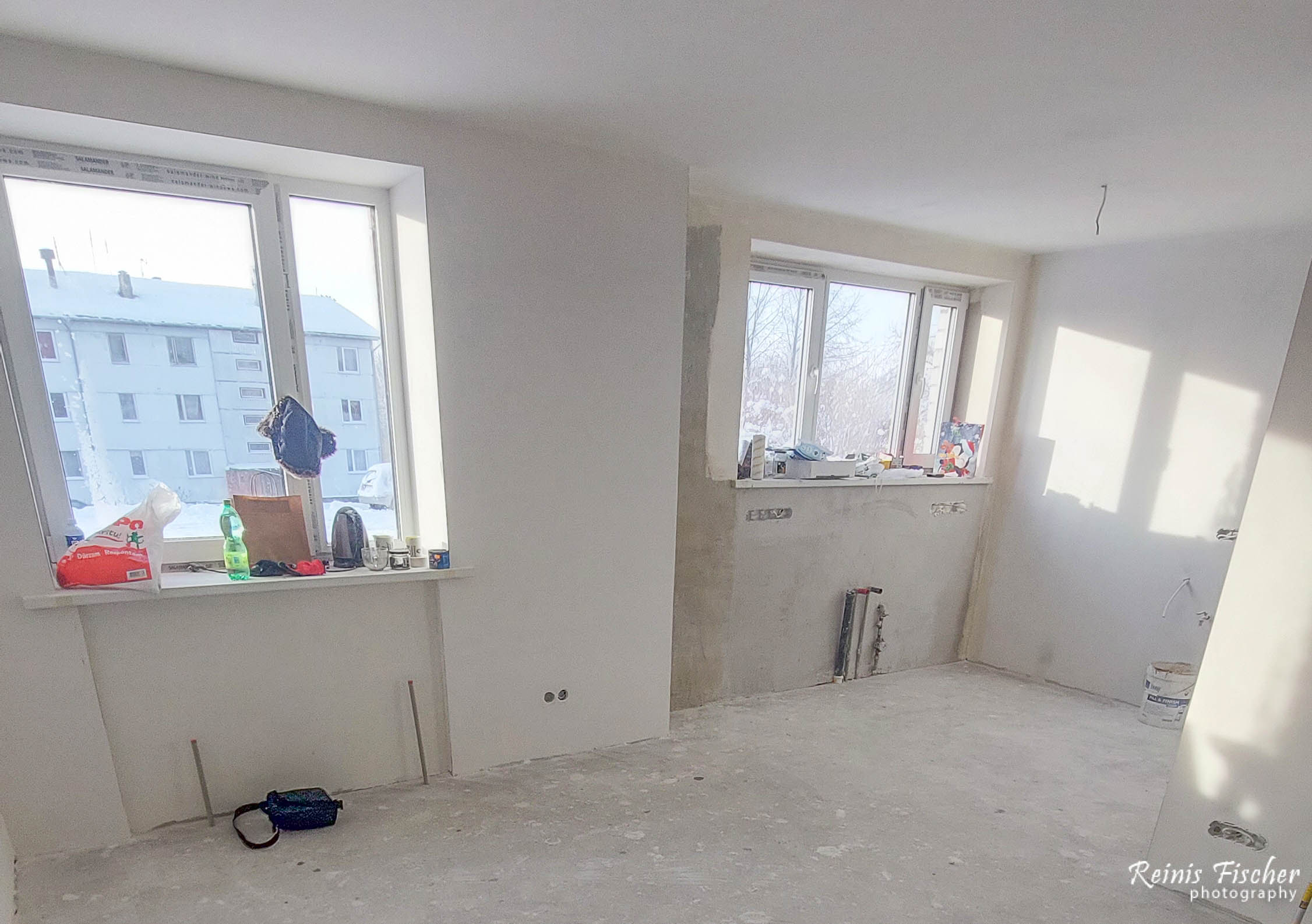 Today I applied first layer of the white paint at the ceiling here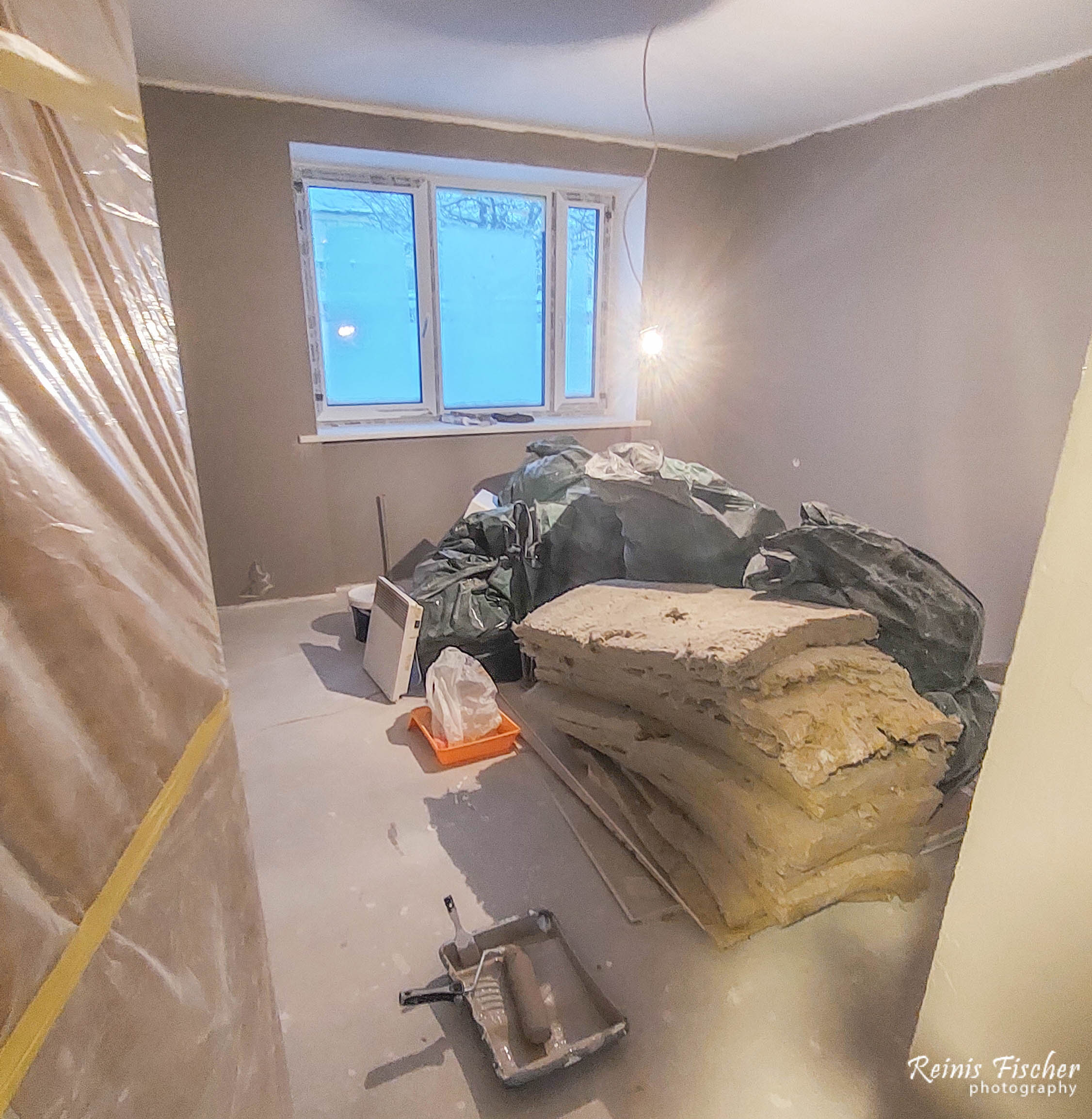 Now it already looks awesome. Cant wait to see the result after the second layer of paint I'm going to apply tomorrow.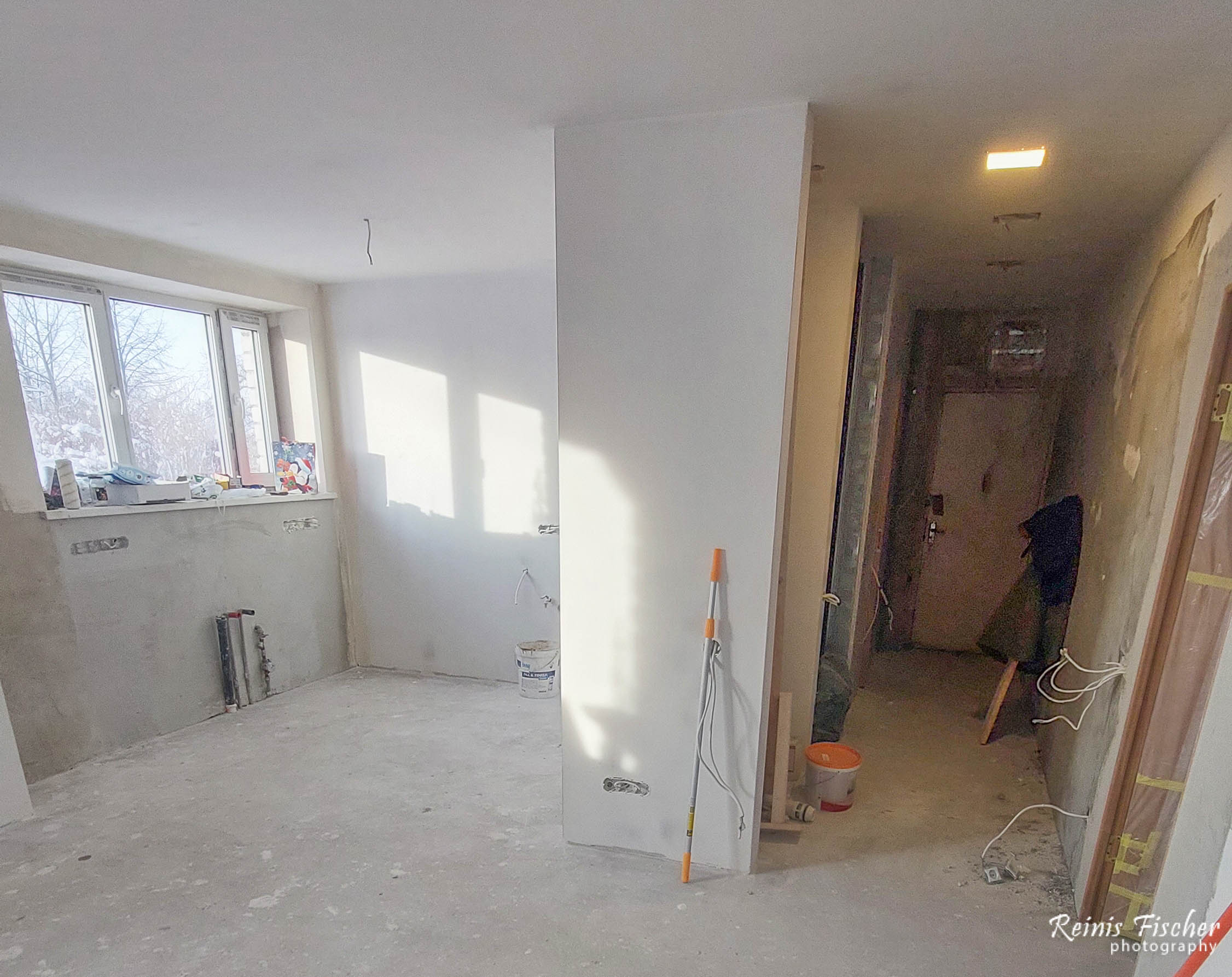 Cost so far:
Water plumbing: EUR 60
Sadales Tīkls: EUR 60
Electrician: EUR 155
Architect: EUR 800
Removing walls and floor: EUR 775
Chalk removing, / wiring: EUR 500
Wall plastering/frame for drywall ceiling (bedroom): EUR 875
New windows: EUR 1,252 
Window replacement: EUR 200
Estrich floor with an underfloor heating system and all plumbing: EUR 1,916
Rock wool for the ceiling, drywall constructions, drywall, and some wiring: EUR 866
Plastering bedroom and living room: EUR 1,200
Chimneysweep: EUR 30
More drywall, rock wool, electric cables, plumbing, and others: EUR 1094
Doors for bedroom and bathroom: EUR 291.58
More sauna, more drywall, more plumbing, more wiring EUR 1,992.56
More sauna, more drywall, more electricity: EUR 370
more plastering: EUR 340
Paint and tools (paintbrush, rolls, gloves, scothc): EUR 74.86
TOTAL: EUR 12,852